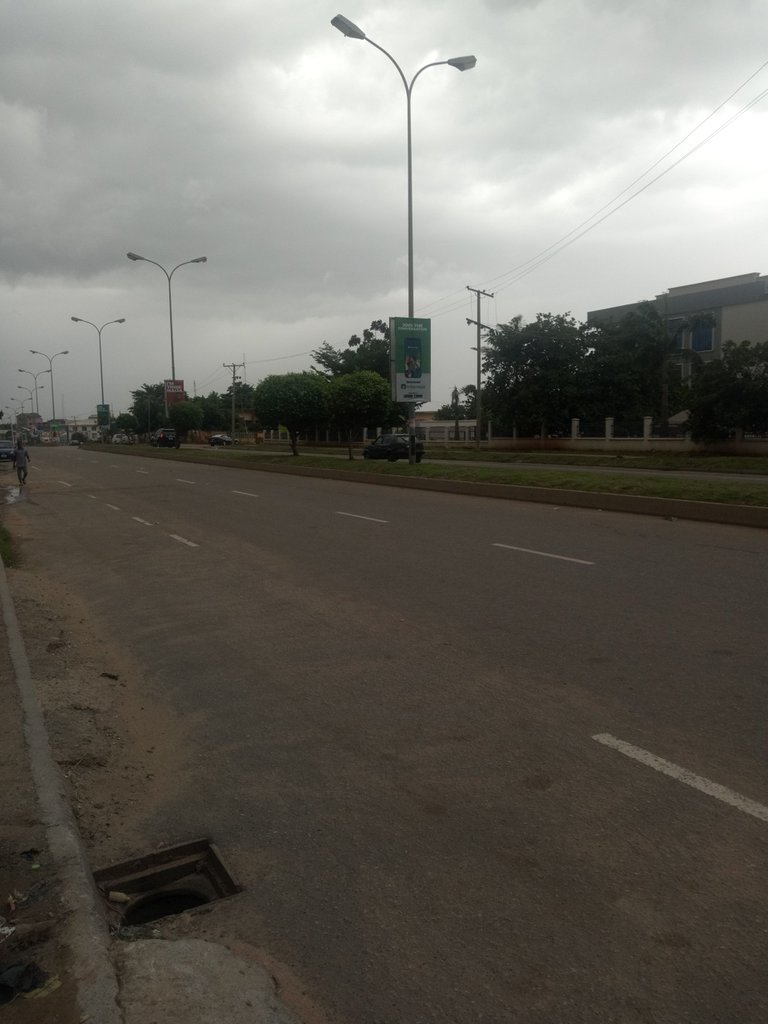 Good morning everyone and welcome to my blog at this hour. It's a Saturday morning and the weather looks cool and dull at the same time. One of the many reasons why you say a quiet and deserted road is when it's about to rain. People run helterskelter trying to get a place to stay so that rain will not beat them. This is what I shall discuss my post today. Sit back, relax and enjoy all that I have packaged for your reading pleasure.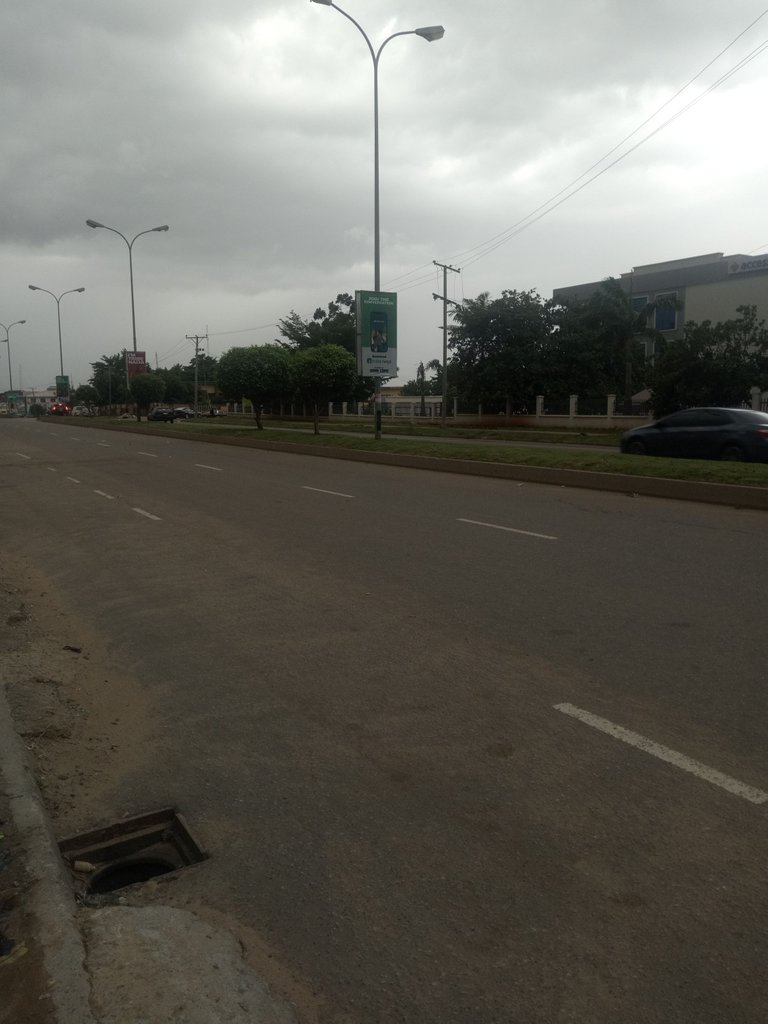 So it's still in the early hours of the day and the cloud seems to be pregnant and about to rain cats and dog. Even though it's a Saturday morning there are people that still go to work and others to sport facilities such as gyms, outdoor fitness centres among others. But as shown in the pictures in this post you can see how deserted the roads are and how the cloud looks so dark. The rain has made a lot of people look for a safe place to stay to avoid being beaten by the rain.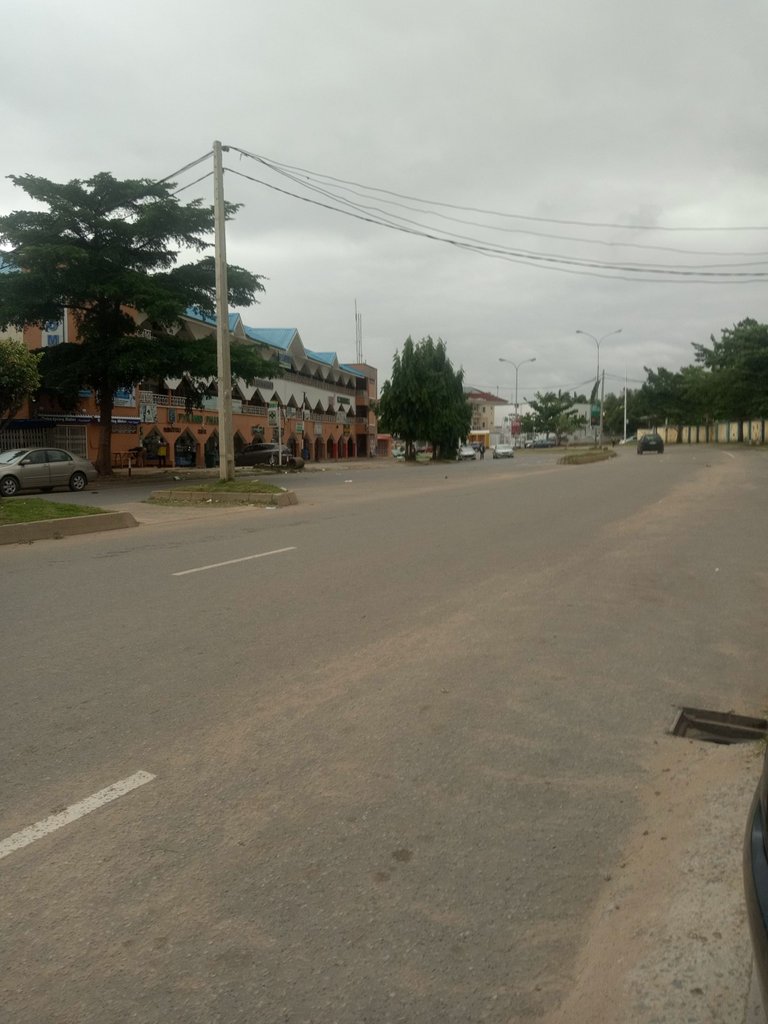 Apart from that there are some Motorists that do not know how to drive well when it's raining. So the best thing to do is to park your vehicle until the rain has subsided. Also, some vehicles do not have working wipers so they will be putting their life in danger to drive when it's raining and the best thing for them is to park their car till the rain has reduced in order to prevent accidents. That is a case of prevention is better than cure.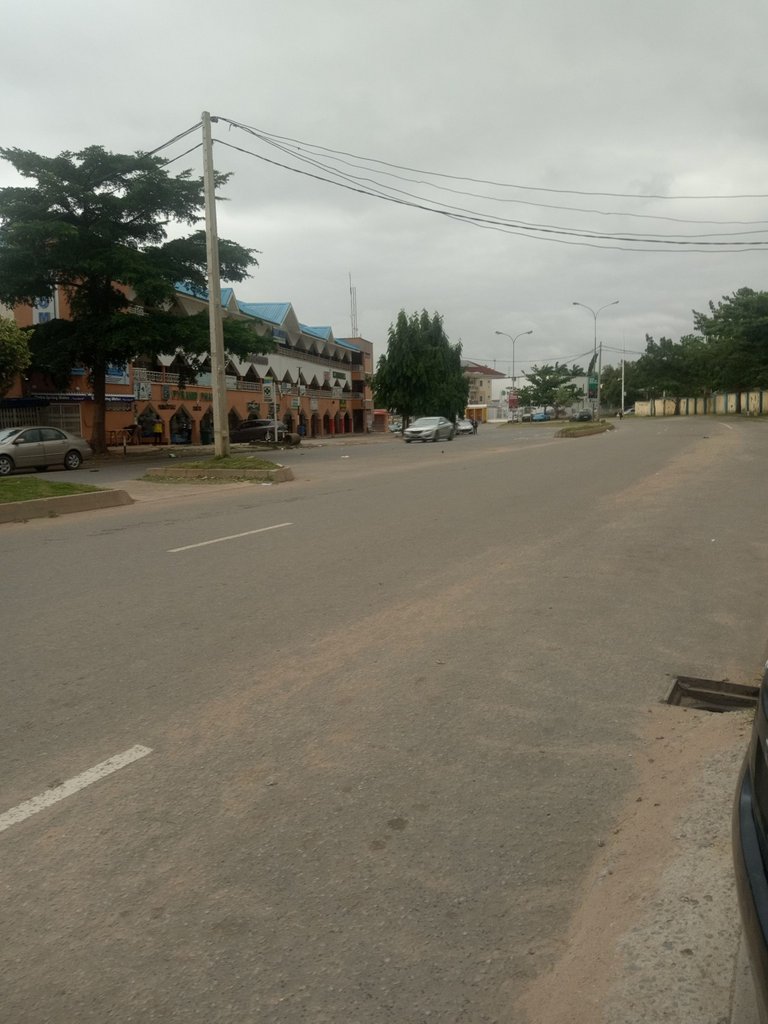 In conclusion, there are several reasons why roads are always deserted during or when it is about to rain. I have successfully highlighted some points and in my opinion they are the major ones.
All contents are originally written by me, @williams-owb
ABOUT THE AUTHOR
Williams Oluseyi is a Linguist by discipline from one Africa's Most Prestigious Citadel of Learning, Obafemi Awolowo University. He developed interest for blogging at very early stage which motivated him to study English Language in College. He is a prolific writer, an inquisitive and judicious reader, to say the least. To get his daily bread, he is currently working in a Logistics company in Nigeria.

Thanks For Reading My Blog Post 📝📖🗒️
Follow me on REDDIT
CAMERA SPECIFICATIONS
6.0"
1080x2160 pixels
Vote, Reblog, Follow
Let's discuss in the comment section