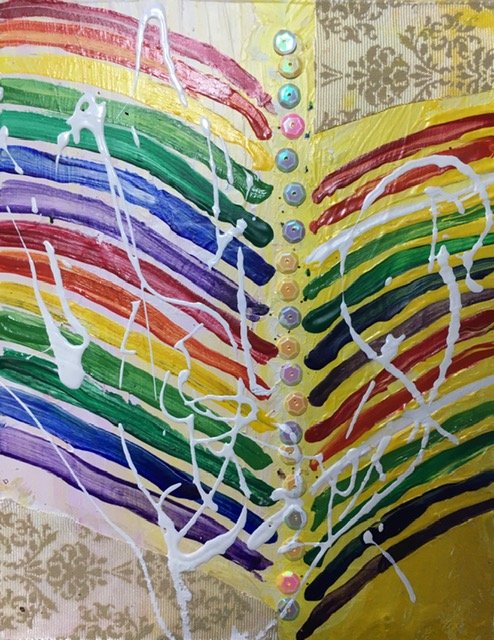 (ENG)
This is my original artwork.
"Other Side of Smile"
Mixed Media,14x18cm,2020
It's a small painting, but I don't really like it, so I like it myself. It is a picture that contains calmness and kindness. What's on the other side of the smile? I wanted them to be happy.
(JPN)
これは私のオリジナル作品です。
"ほほえみの向こう側"
ミクストメディア、14x18cm、2020
小さな絵ですが、私にはあまりない画風なので、自分では気にいっています。穏やかさと優しさが込められた絵です。ほほえみの向こう側には何があるのでしょう。それは幸せであってほしいと願うのでした。