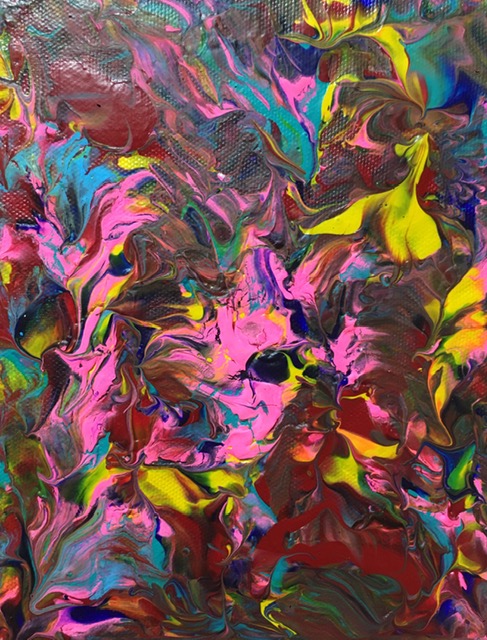 (ENG)
This is my original artwork.
"Regression"
Acrylic on Canvas,14x18cm,2020
The picture that covers the canvas is made by pressing the round lid of the paint container against the surface of some colors of paint. When a beautiful picture is created by chance, I feel like a new world has opened up and I am very happy.
The tools I use to draw are not only brushes. We use various things such as sticks, sponges, and engravings. By doing so, a different world from drawing only with a brush spreads and it is fun. Everyone, please try it. Go back to your original self.
(JPN)
これは私のオリジナル作品です。
"回帰"
キャンバスにアクリル、14x18cm、2020
このキャンバスを覆っている絵は、何色かの絵の具を盛り付けたところへ絵の具の入れ物の丸い蓋を押し付けてできたものです。偶然にも美しい絵が出来た時は、新しい世界が開けたような気がして私はとても嬉しいのです。
私が絵を描くのに使う道具は筆だけではありません。棒とか、スポンジとか、彫刻刀など色々なものを使います。それによって筆だけで描くのとはまた違った世界が広がって、楽しいです。皆さんも試してみてください。本来の自分に回帰して。