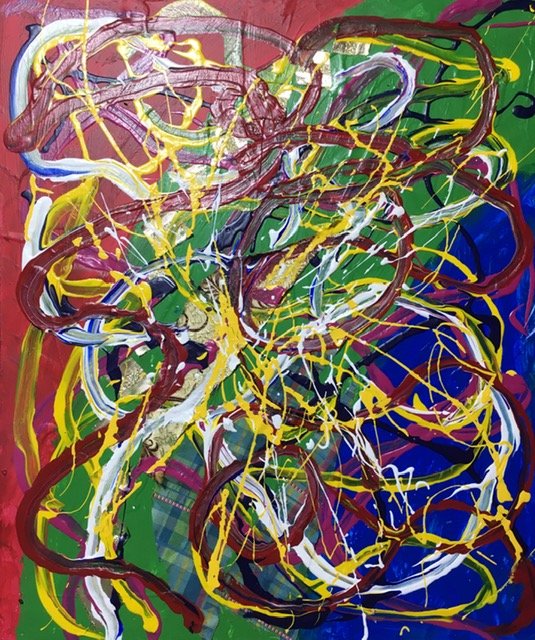 (ENG)
This is my original artwork.
"Untitled20200508"
Mixed Media,38x45.5cm,2020
It seems that the restriction on going out has started to be eased in foreign countries. I also heard that the COVID -19 infection will be gradually alleviated in areas where it is not spreading in Japan. However, Kyoto prefecture where I live is one of the specified precautionary prefectures, and self-restraint of business and events will continue for a while.
I'm getting tired of STAY HOME. But I don't want to be infected with COVID -19. I have a chronic disease.
(JPN)
これは私のオリジナル作品です。
"Untitled20200508"
ミクストメディア、38x45.5cm、2020
そろそろ、諸外国では外出制限を緩和し始めているようですね。日本でもCOVID-19の感染が拡大していない地域では徐々に緩和するという話も聞いています。ただ私の住む京都府は特定警戒都道府県の一つであり、まだしばらく営業自粛やイベント自粛が続きそうです。
私はだんだんSTAY HOMEも飽きてきました。でもCOVID-19には感染したくないですね。持病がありますから。