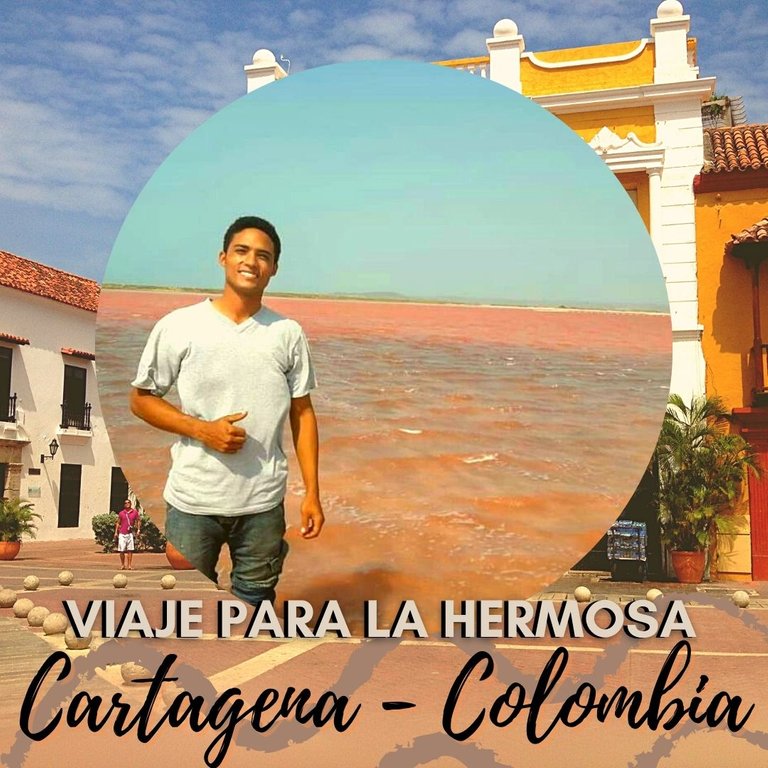 📸 | Fuente Source : Foto de mi autoría captada con mi Smartphone Samsung Galaxy J2 Prime editada con App Canva
---
¡ Hola Hivers, Feliz inicio de semana ! Que sea una semana de mucho provecho para todos. Hoy entre estas lineas quiero hablarles de un viaje que realice hace algunos meses a la hermosa Cartagena de Indias para los que no saben en estos momentos me encuentro en la hermana República Colombia hace un tiempo por cuestiones de trabajo me toco viajar a Cartagena y logre conocer un poco de este maravilloso lugar.Ubicada en el caribe Colombiano, Cartagena fue fundada por los Españoles en el año de 1533 estaba ubicada en una antigua ciudad abandona llamada Calamari.
Hello Hivers, Happy beginning of the week ! Today between these lines I want to tell you about a trip I made a few months ago to the beautiful Cartagena de Indias for those who do not know at this time I am in the sister Republic of Colombia some time ago for work reasons I had to travel to Cartagena and got to know a little of this wonderful place.located in the Colombian Caribbean, Cartagena was founded by the Spanish in the year 1533 was located in an old abandoned city called Calamari.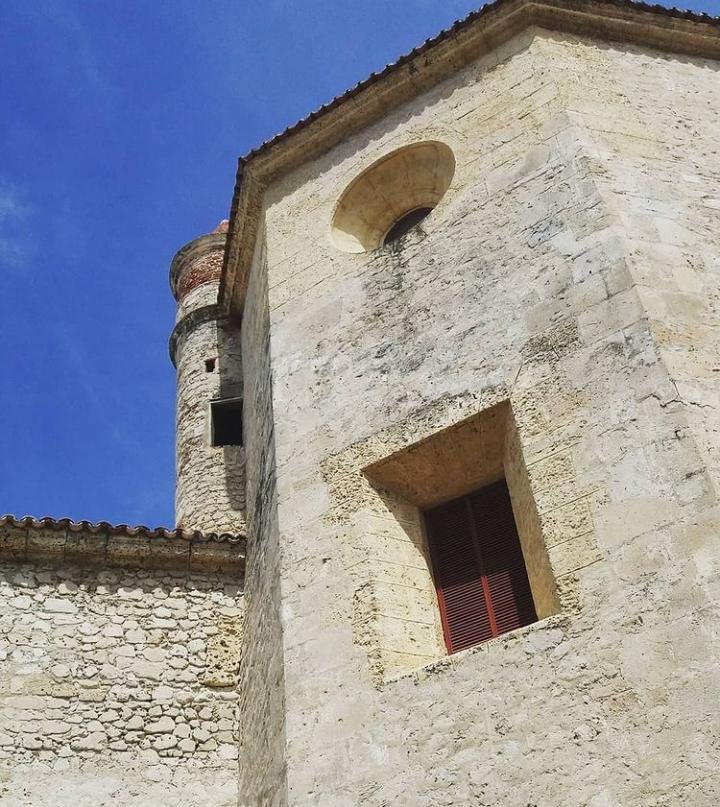 📸 Fuente | Source : Foto de mi autoría captada con mi Smartphone Samsung Galaxy J2 Prime editada con App Canva
---
Cartagena es el atractivo turístico más importante de Colombia y uno de los más llamativos, esta ciudad surgió gracias a los navios y su gran puerto donde depositaban oro para trasladarlo a España gracias a esto la ciudad floreció con gran ayuda de los esclavos que acá se encontraban. En mi recorrido por esta ciudad relativamente mediana se ve una mezcla como en todos los lugares entre la prosperidad y la pobreza, cuenta con muchos sitios turísticos que hacen explotar bastante bien el turismo un ejemplo la hermosa ´´ Ciudad Amurallada hermoso espacio para compartir con la familia y disfrutar la arquitectura colonial entre estos dos matices encontramos zonas marginadas muy peligrosas y donde abunda la pobreza.
Cartagena is the most important tourist attraction in Colombia and one of the most striking, this city emerged thanks to the ships and its great port where they deposited gold to move it to Spain thanks to this the city flourished with great help from the slaves who were here. In my tour of this relatively medium-sized city is a mixture as in all places between prosperity and poverty, has many tourist sites that make quite well exploit tourism an example the beautiful '' Walled City beautiful place to share with family and enjoy the colonial architecture between these two nuances are very dangerous and marginalized areas where poverty abounds.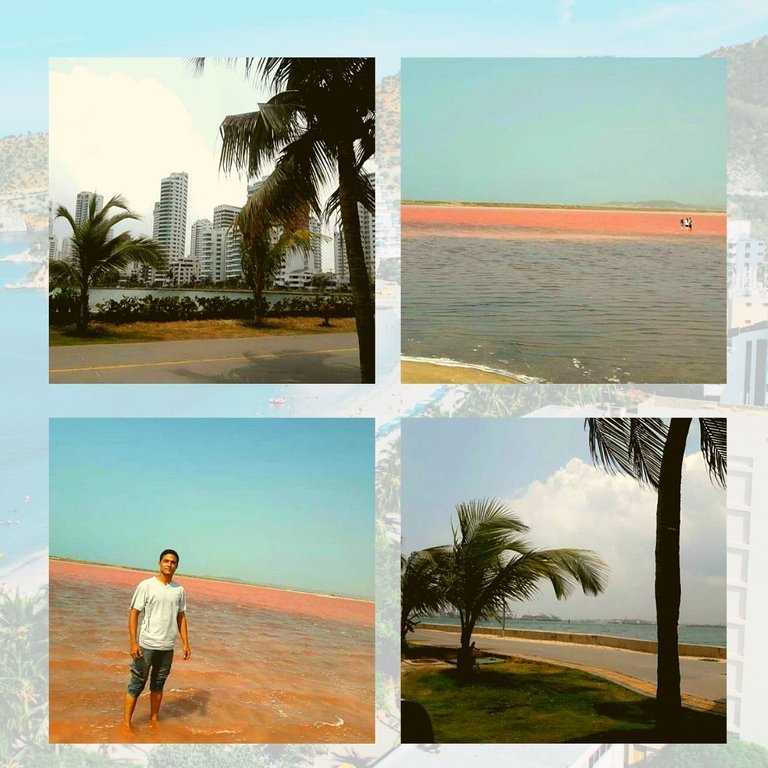 📸 Fuente | Source : Foto de mi autoría captada con mi Smartphone Samsung Galaxy J2 Prime editada con App Canvas
---
En mi viaje estuve en Boca Grande una península con rascacielos muy modernos e ideal para alojarse si vienes a esta hermosa ciudad, también estuve en la Ciudad Amurallada´´que fue declarada por la UNESCO como patrimonio de la humanidad es una maravilla caminar por este lugar aquí podras ver desde restaurantes hasta algunas obras de el gran artista Colombiano ´´Botero´´.
In my trip I was in Boca Grande a peninsula with very modern skyscrapers and ideal to stay if you come to this beautiful city, I was also in the Walled City''which was declared by UNESCO as a World Heritage Site is a wonder to walk through this place here you can see from restaurants to some works of the great Colombian artist ''Botero''.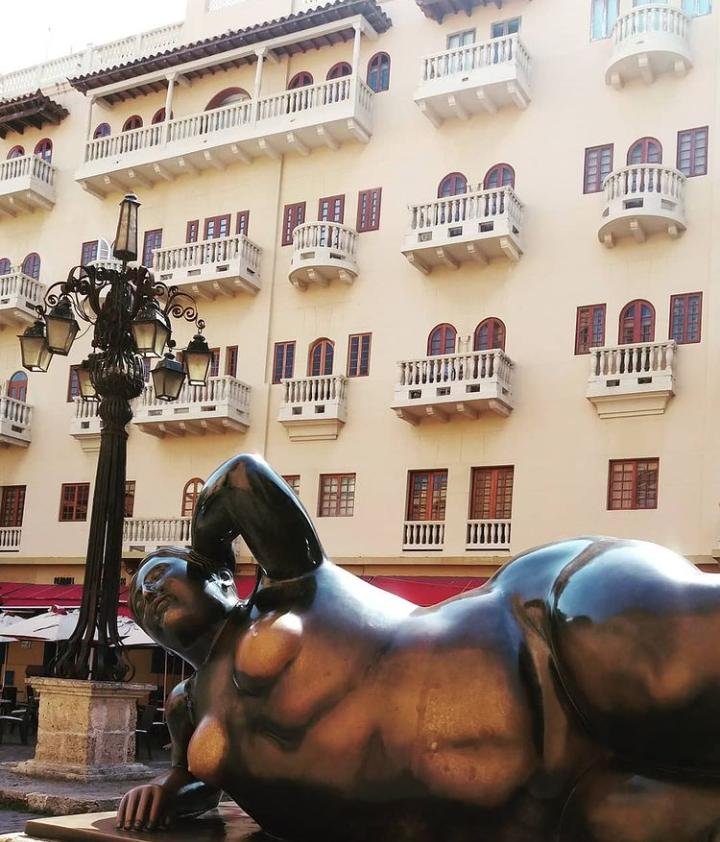 📸 Fuente | Source : Foto de mi autoría captada con mi Smartphone Samsung Galaxy J2 Prime editada con App Canva
---
Cartagena es un lugar donde recomiendo realizar un viaje si te encuentras de vacaciones en Colombia hay un sin fin de excursiones y actividades que harán más fácil tu estadía para conocerla, quiero dejarles algunos sitios que debes visitar al estar aquí:
• Ciudad Amurallada
• La Catedral
• El castillo de San Felipe de Barajas
• El Museo del Oro Zenú
Estas son solo algunas que considero importantes antes de irte de Cartagena, también re recomiendo la gastronomía exquisita de este lugar para que te sientas aún más parte de ella, sin duda alguna repetiría este viaje pero por mucho más tiempo para disfrutar más de este lugar.
Cartagena is a place where I recommend a trip if you are on vacation in Colombia there are endless excursions and activities that will make your stay easier to know it, I want to leave some places you should visit when you are here:

Walled City
The Cathedral
The Castle of San Felipe de Barajas
The Zenú Gold Museum

These are just a few that I consider important before leaving Cartagena, I also recommend the exquisite cuisine of this place to make you feel even more part of it, I would definitely repeat this trip but for much longer to enjoy more of this place.




📸 Fuente | Source : Foto captada de Canva y editada con Canva

---

Gracias por llegar hasta aquí amigos espero que disfruten del post y les ayude si se proponen unas vacaciones en Cartagena nos vemos en un próximo post.

Thanks for making it this far friends I hope you enjoy the post and I hope it helps you if you are planning a vacation in Cartagena see you in a future post.

---

Translated with
www.DeepL.com/Translator
(free version)✔️