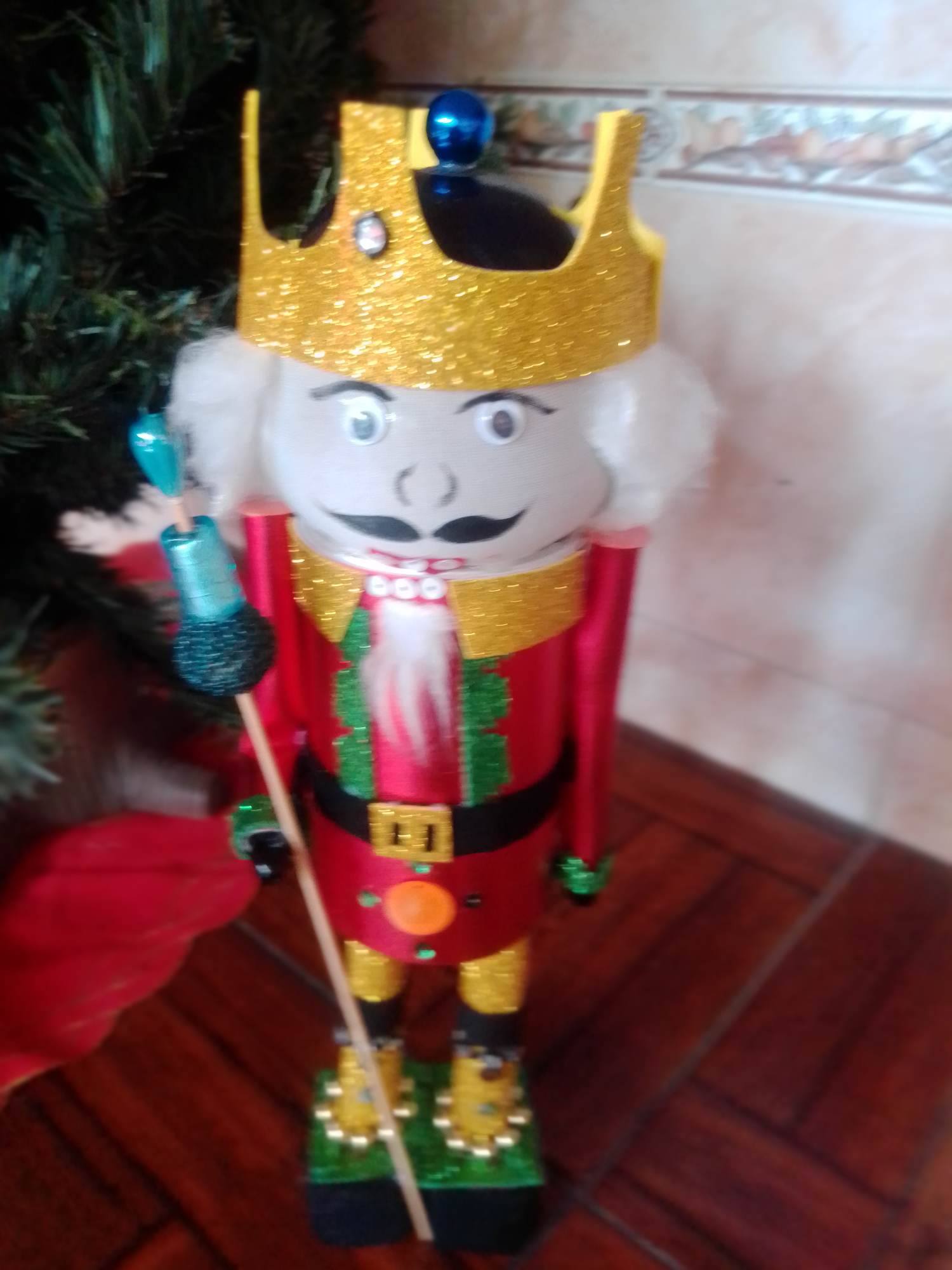 ¡El hermoso cascanueces!. Una tradición europea, que también forma parte en nuestras decoración navideña, siempre me ha llamado la atención estos soldados y quería hacerlo. En parte utilicé materiales reciclados, y detallitos que uno siempre guarda y que podemos aprovechar en nuestros trabajos. Espero les guste esta nueva idea para seguir decorando esta navidad.
The beautiful nutcracker!. A European tradition, which is also part of our Christmas decorations, these soldiers have always caught my attention and I wanted to do it. In part I used recycled materials, and little details that one always keeps and that we can take advantage of in our work. I hope you like this new idea to continue decorating this Christmas.




MATERIALES / MATERIALS: 🖌🖍
Foami rojo metalizado, foami dorado escarchado, tiritas de foami verde escarchado, un trocito de peluche blanco (también puede ser estambre), 1 palito de altura, 2 bolitas negras para las manos, bolitas azules pará la espada ( eran de collares), 2 pedacito de tela negra para el cinturón, 2 par de ojitos plásticos, 6 lentejuelas blancas para los dientes, 6 lentejuelas verdes, 3 lentejuelas de color naranja, pintura de tela negra para pintar los bigotes y cejas, un envase redondo para la cabeza (también sirve un bombillo o bolita de anime,) 1 pedacito de collar dorado, 2 cuadritos de anime parte la base, cartón reciclado, envase cilíndrico de cartón.
- Metallic red foam, frosted golden foam, frosted green foam strips, a piece of white stuffed animal (it can also be yarn), 1 tall stick, 2 black balls for the hands, blue balls for the sword (they were made of necklaces), 2 pieces of black cloth for the belt, 2 pairs of plastic eyes, 6 white sequins for the teeth, 6 green sequins, 3 orange sequins, black cloth paint to paint the mustaches and eyebrows, a round container for the head ( A light bulb or anime ball also works,) 1 piece of gold necklace, 2 squares of anime part the base, recycled cardboard, cylindrical cardboard container.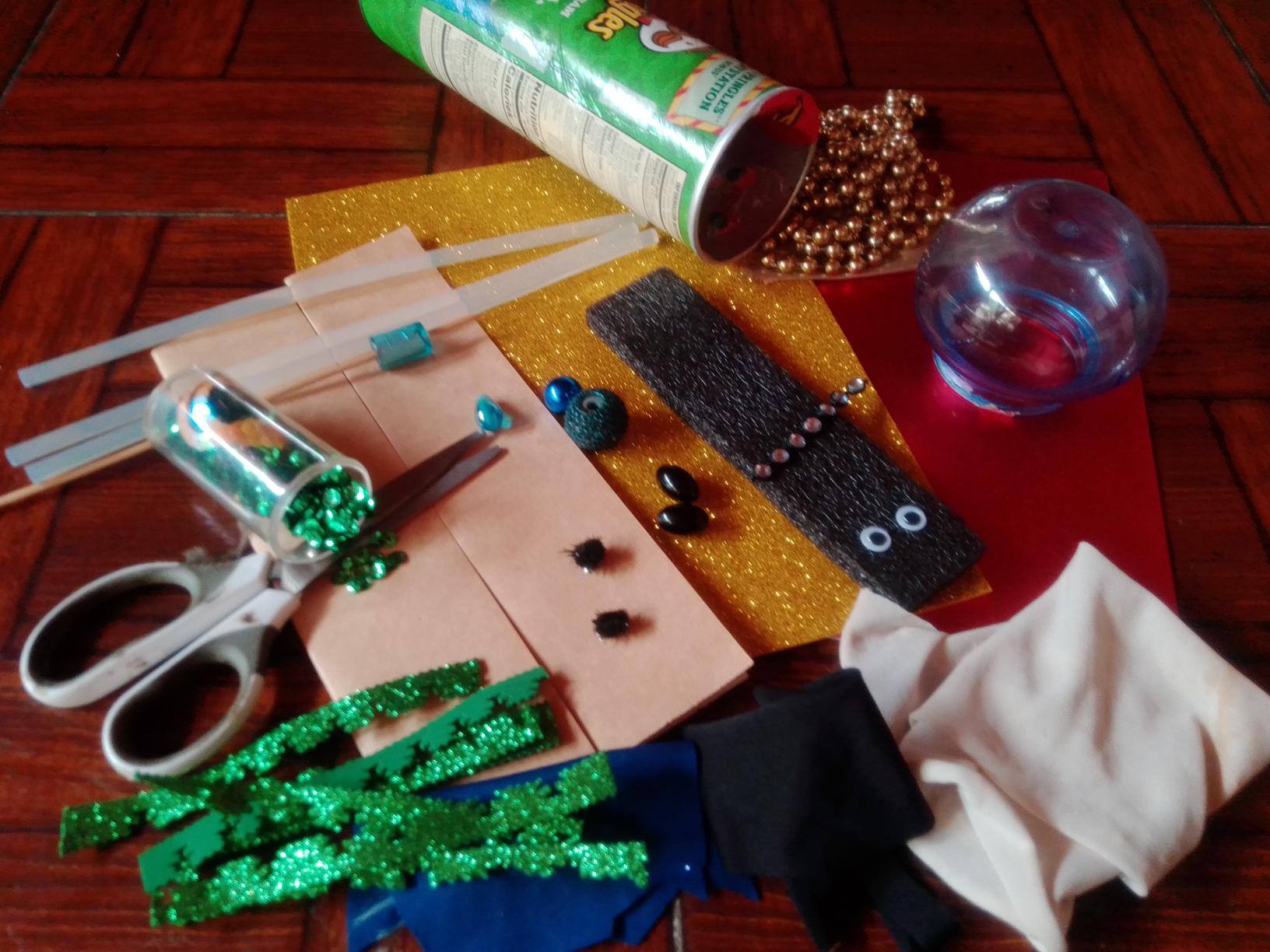 PROCEDIMIENTO / PROCESS: ✂️
Cortar el envase cilíndrico de 13 cms de largo, sino cuentan con el envase lo pueden hacer con cartón del tamaño que les guste.
- Cut the cylindrical container 13 cm long, if they do not have the container, they can do it with cardboard of the size they like.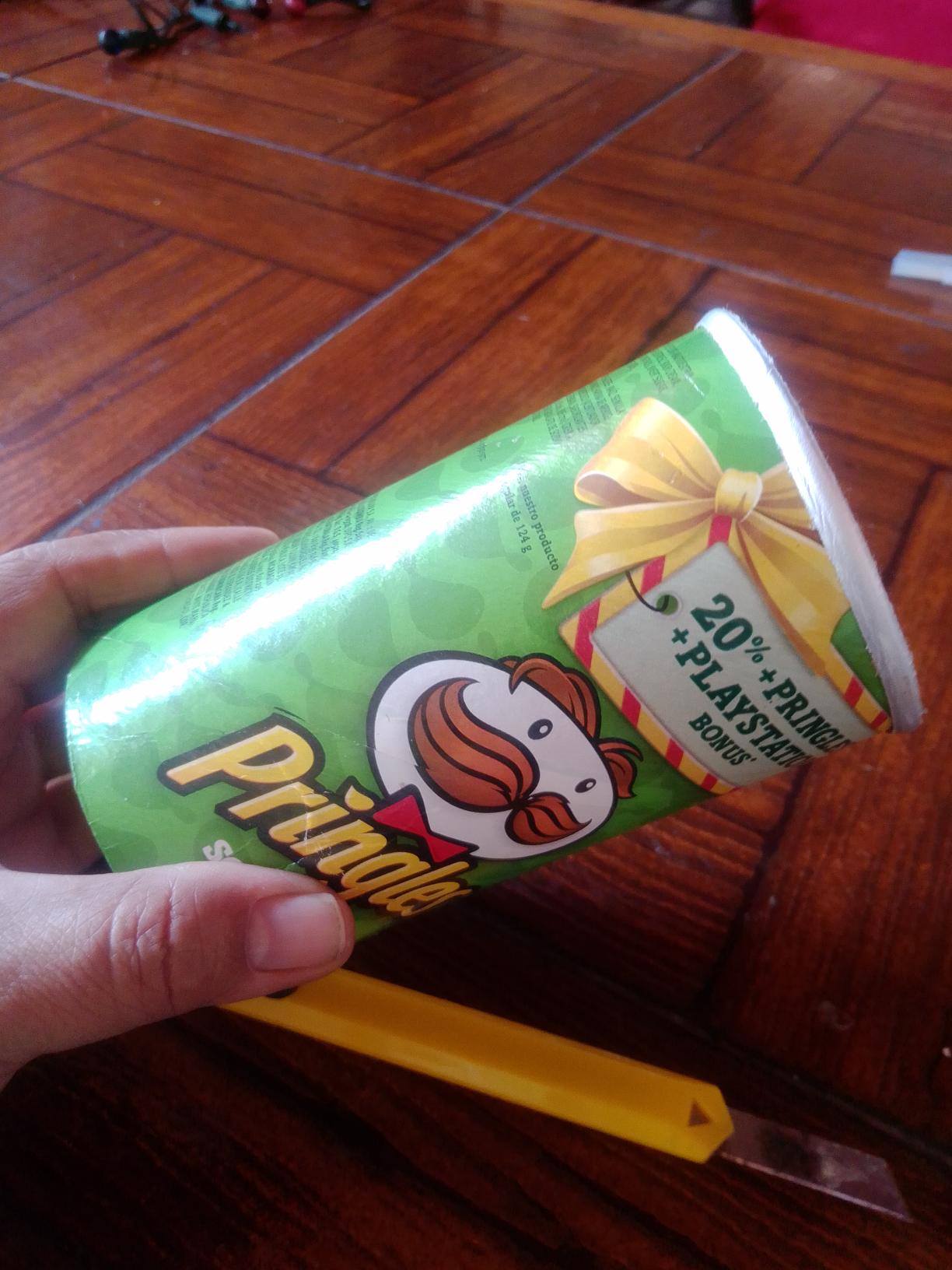 Lo forré con el foami rojo metalizado, utilizando el silicón.
- I lined it with the metallic red foami, using the silicone.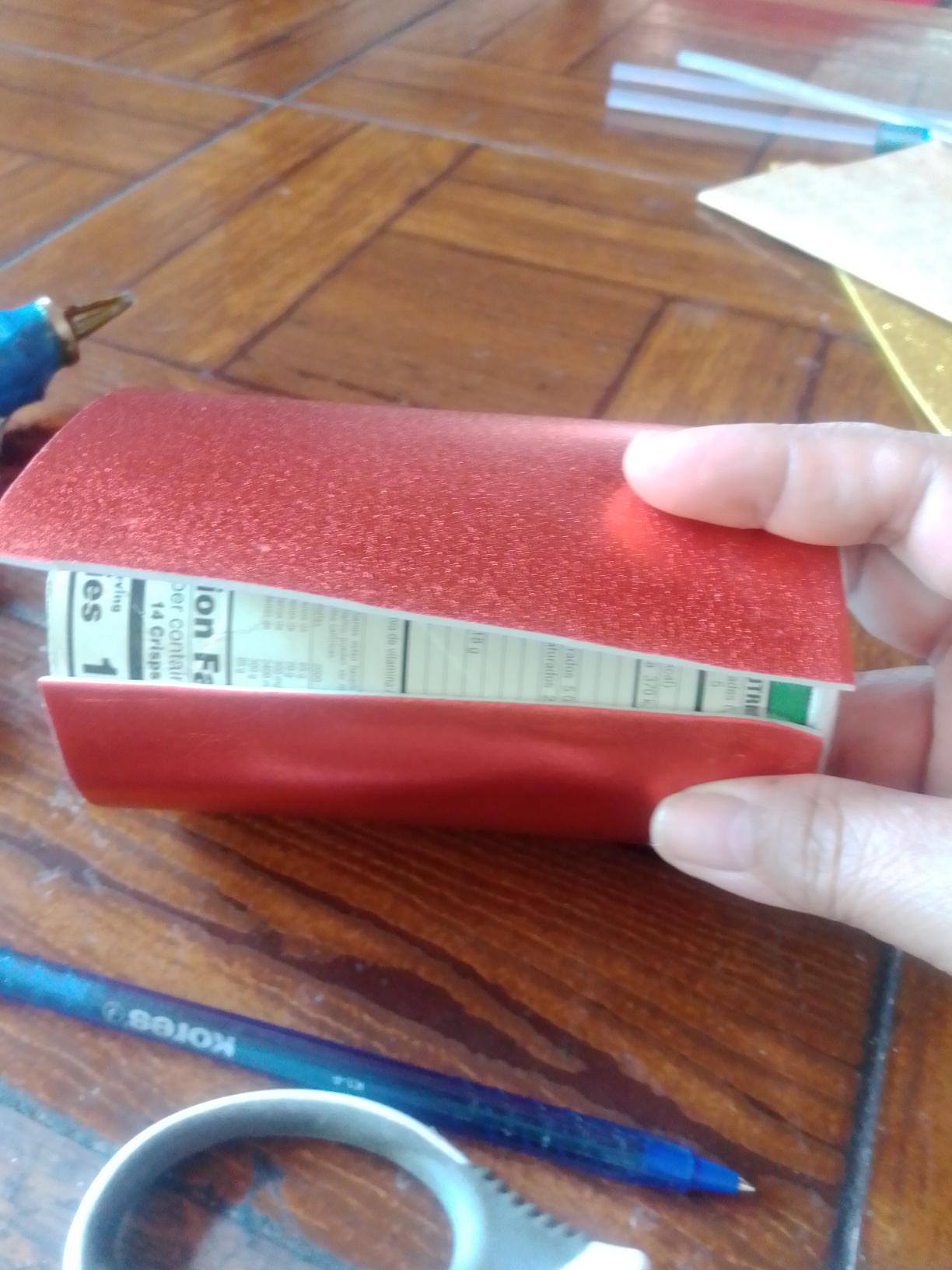 Le coloque el cuello en foami escarchado y decoré los lados con el foami verde escarchado.
- I placed the neck in frosted foam and decorated the sides with the frosted green foam.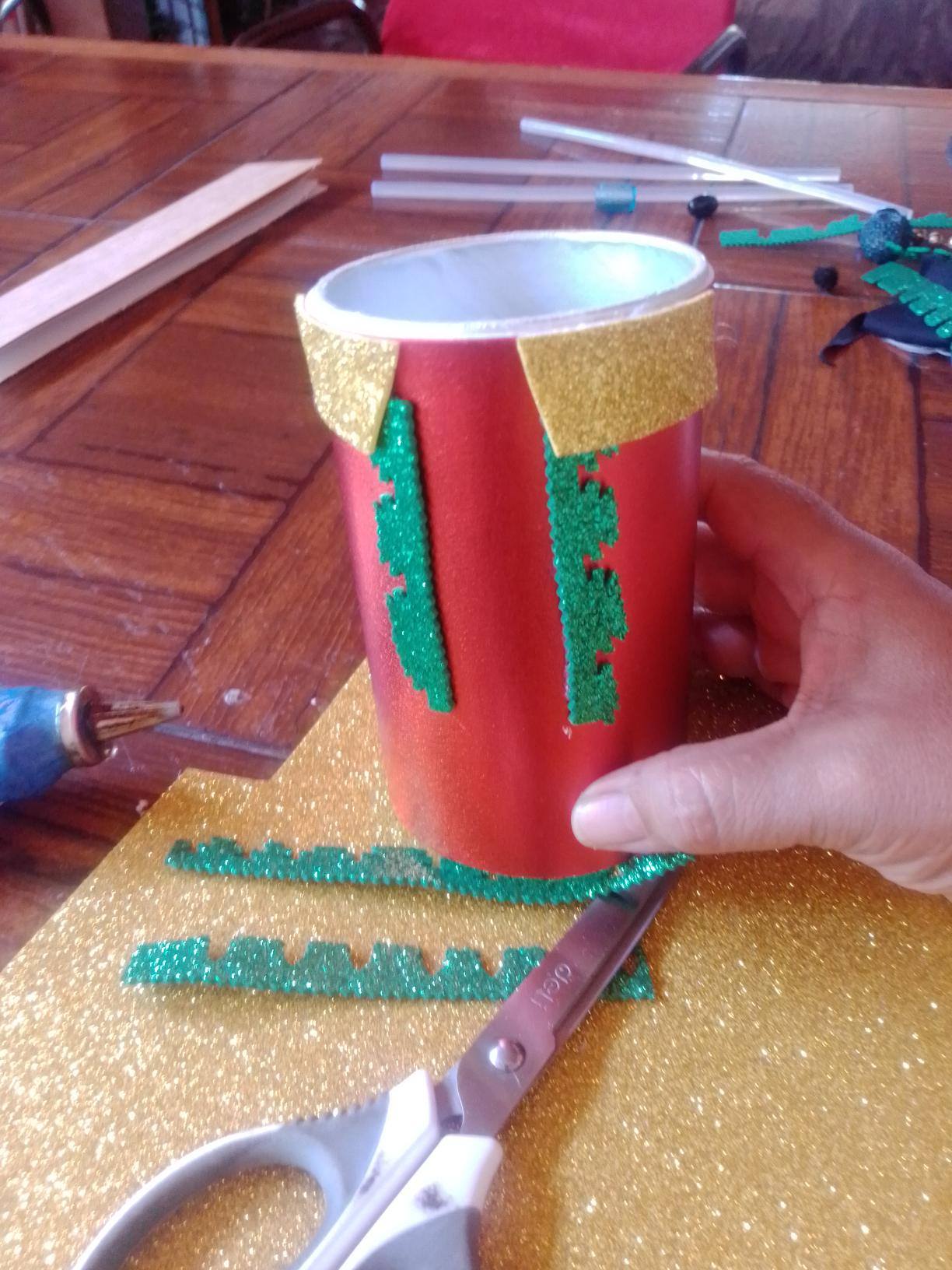 Armé el cuerpo del cascanueces como pueden ver en la foto.
- I assembled the body of the nutcracker as you can see in the photo.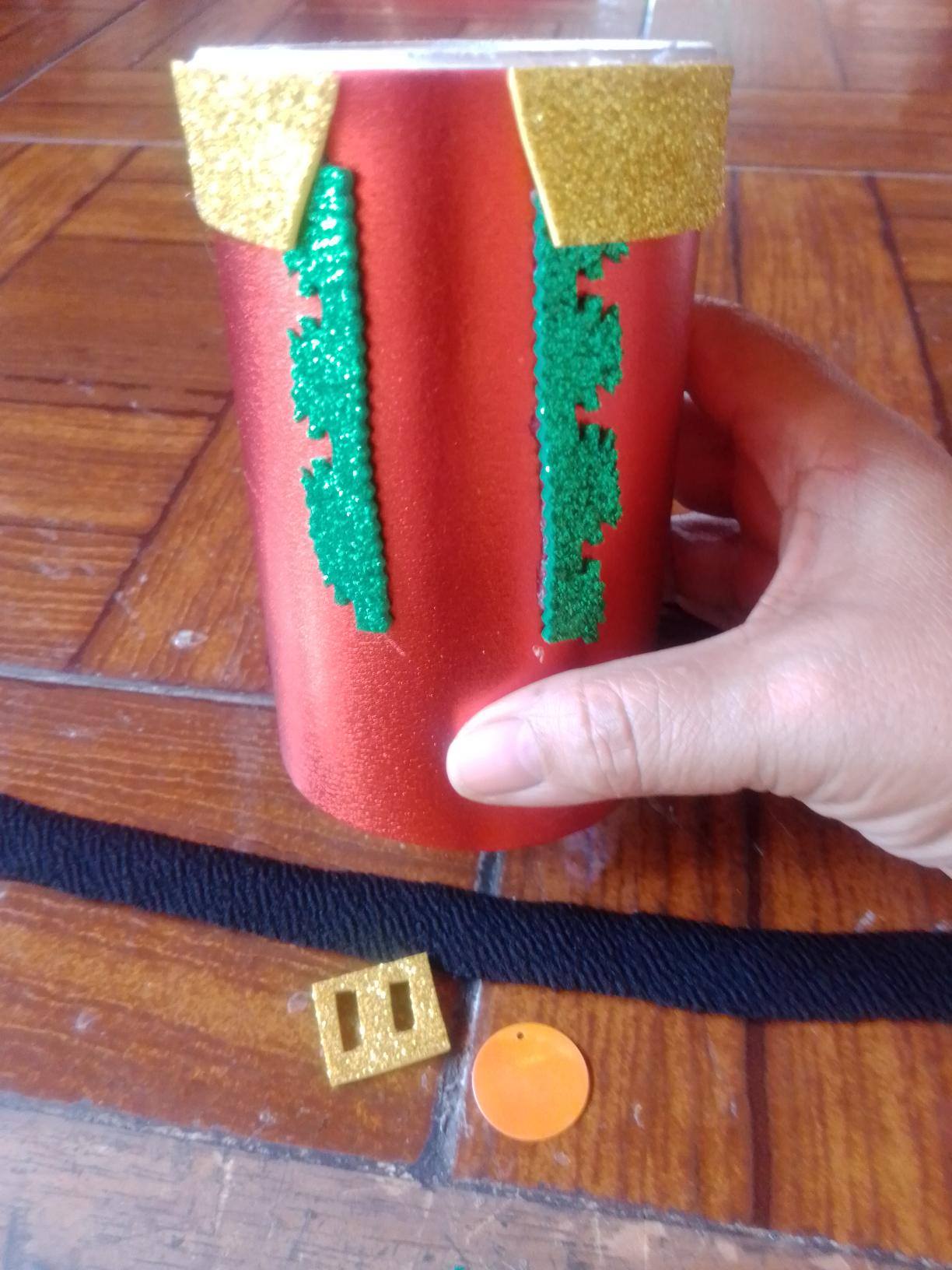 Hice los brazos en foami rojo metalizado, le coloque foami verde en la manga y una bolita negra en la punta, en la parte alta rematé con lentejuela naranja.
- I made the arms in metallic red foam, I placed green foam on the sleeve and a black ball on the top, in the upper part I finished off with orange sequin.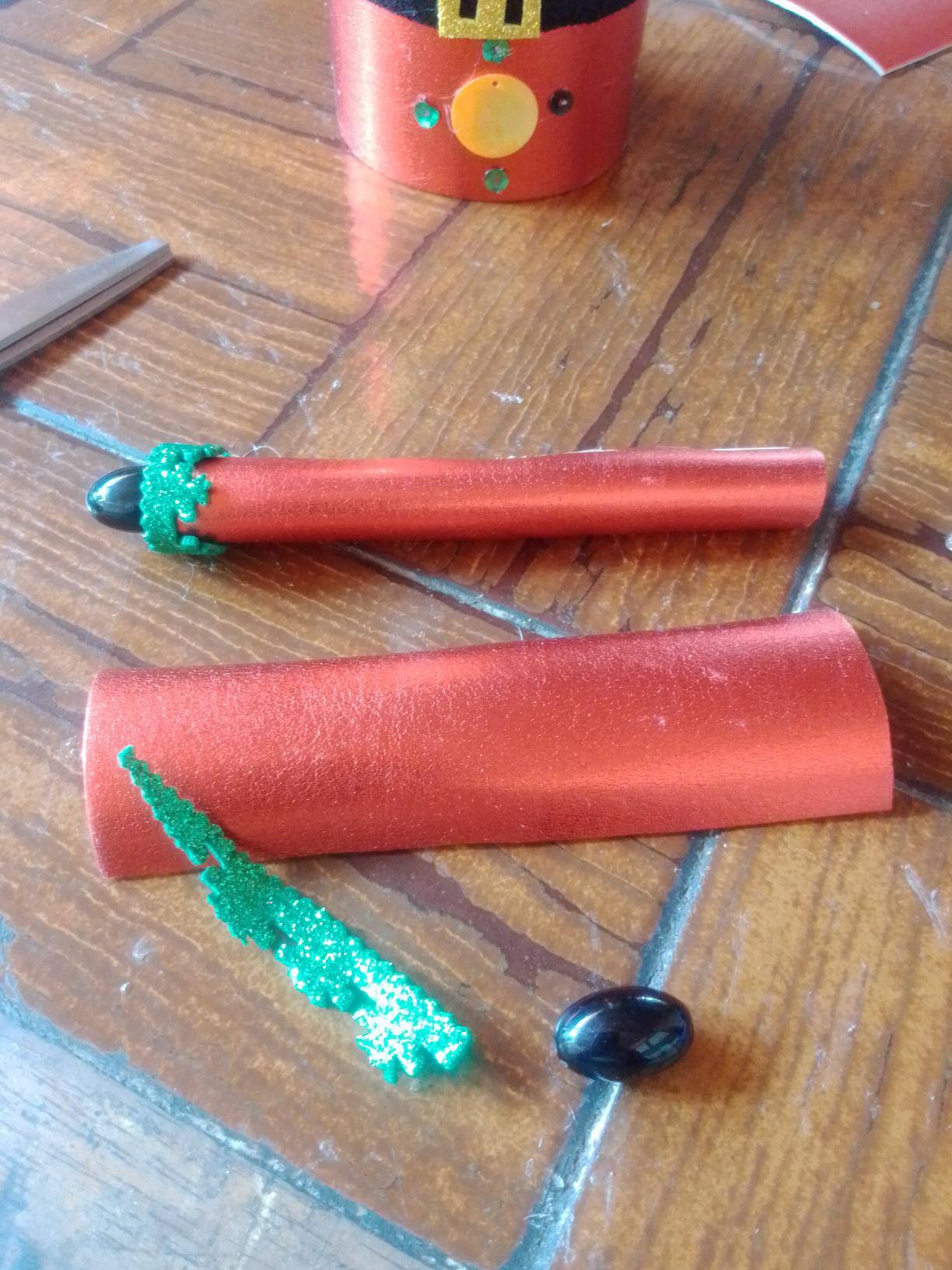 Coloqué el cinturón de tela negra y la hebilla en dorado, las barbas de peluche blanco.
- I put on the black fabric belt and gold buckle, the white stuffed beards.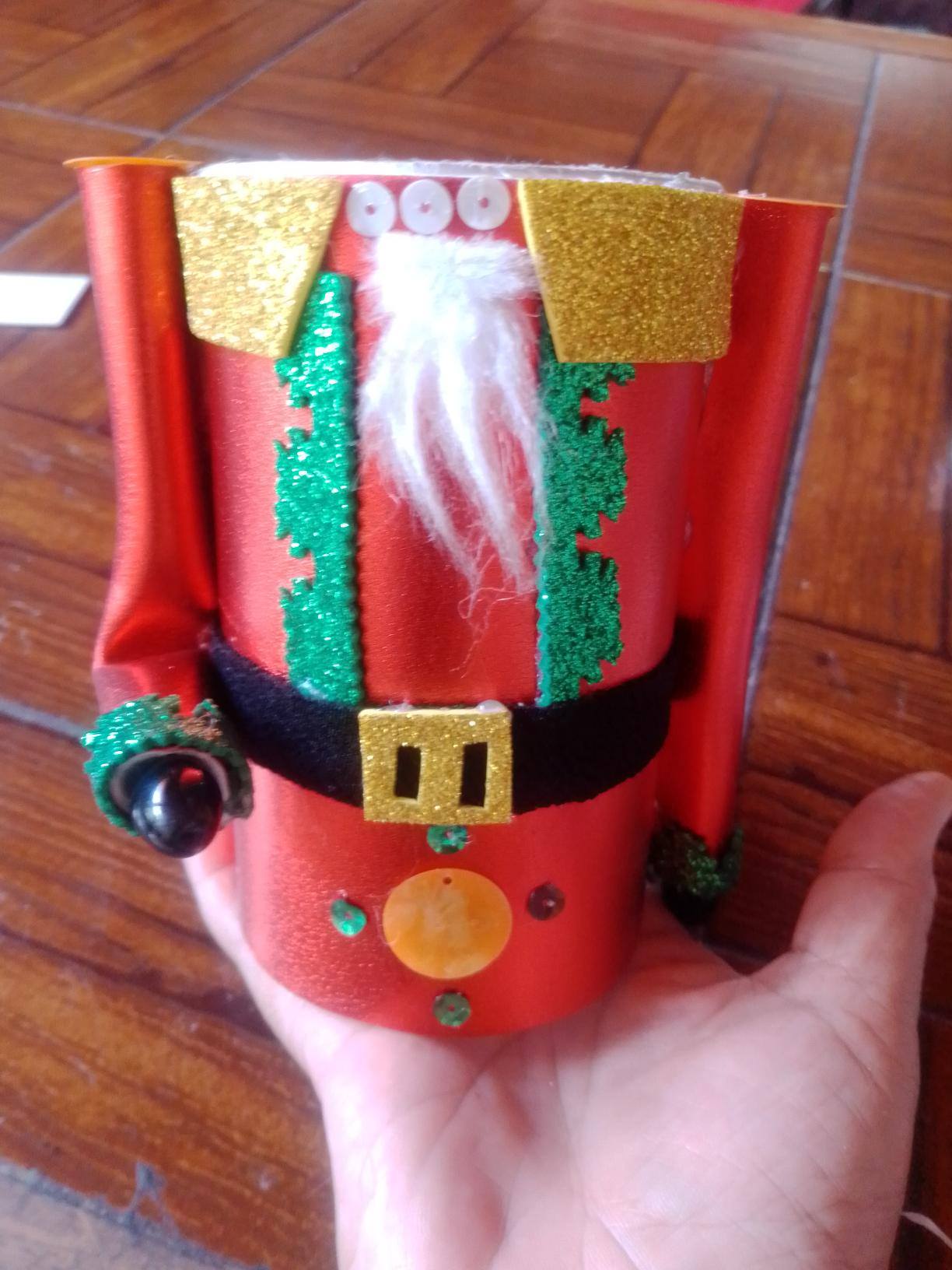 Para las piernas utilicé cartón y lo forre con el foami dorado escarchado y decore con una franja negra de tela negra y lentejuelas.
- For the legs I used cardboard and lined it with the frosted golden foami and decorated with a black strip of black fabric and sequins.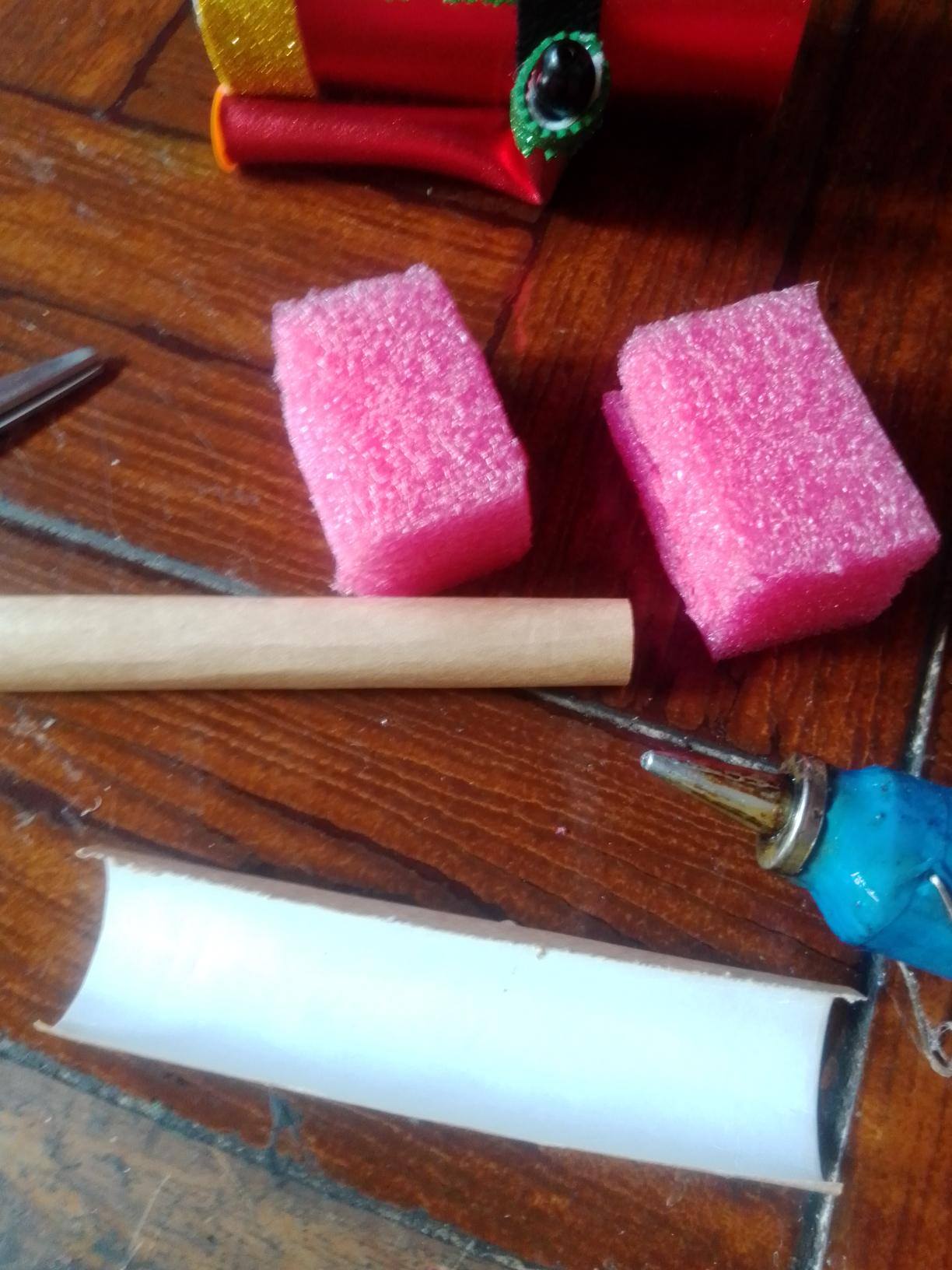 Los pies los hice con anime, los forré con tela negra y foami verde escarchado.
- I made the feet with anime, I lined them with black fabric and frosted green foam.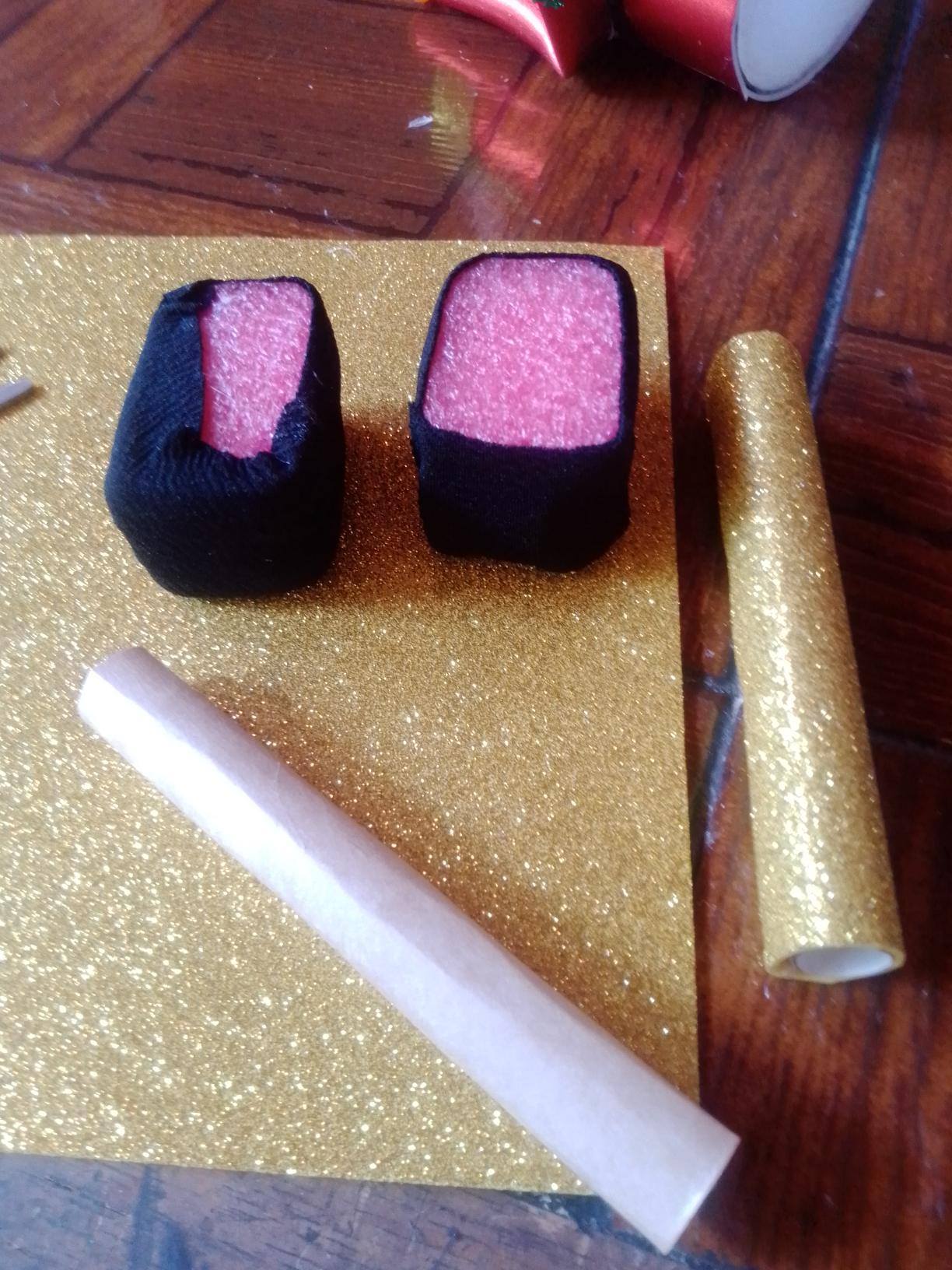 Fijé las piernas en un par de cuadritos de anime que forré de negro, decore con foami verde y en la orillas remate con el collar dorado.
- I fixed the legs in a couple of anime squares that I lined with black, decorated with green foami and on the edges finished with the golden necklace.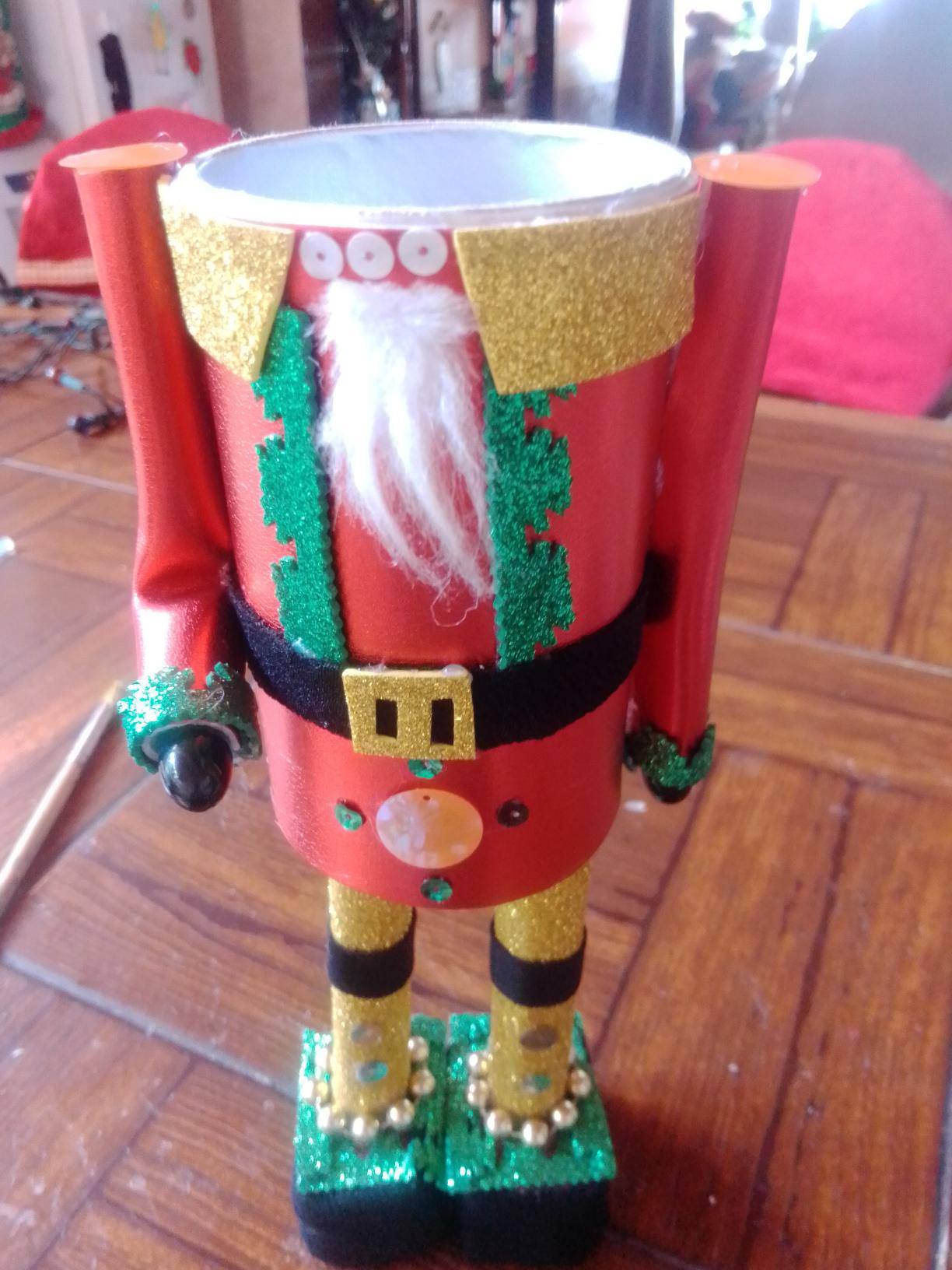 Para la cabeza, utilicé un envase redondo que era de una crema, la forré en tela color carne y le pegué el peluche blanco en la parte trasera, la tapa del frasco me sirvió de casco, y le hice la corona en foami dorado.
- For the head, I used a round container that was made of a cream, I lined it in flesh-colored fabric and glued the white stuffed animal to the back, the lid of the bottle served as a helmet, and I made the crown in gold foami.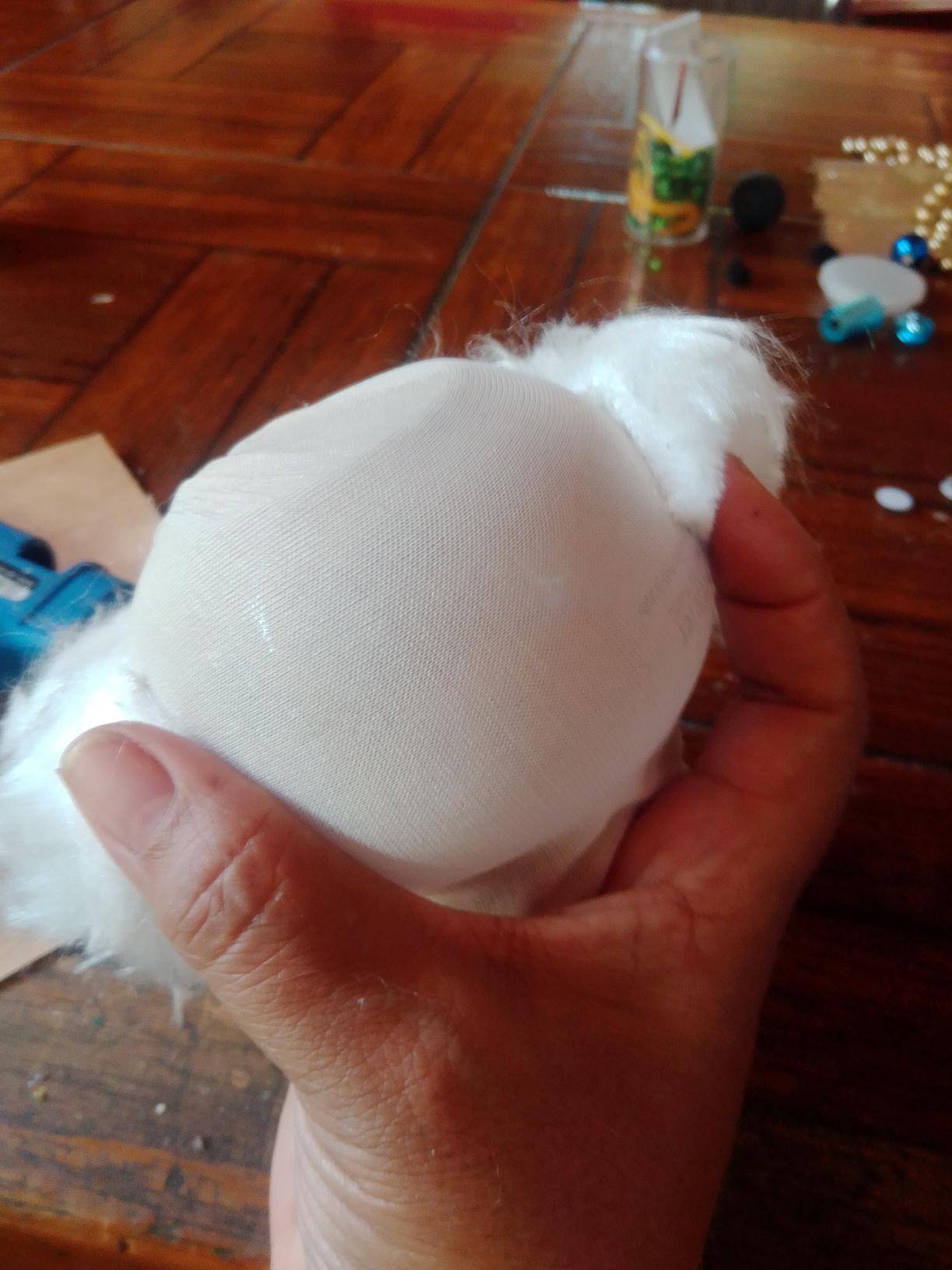 Le pegué los ojitos y con pintura negra le dibujé las cejas y el bigote.
- I glued his eyes and with black paint I drew his eyebrows and mustache.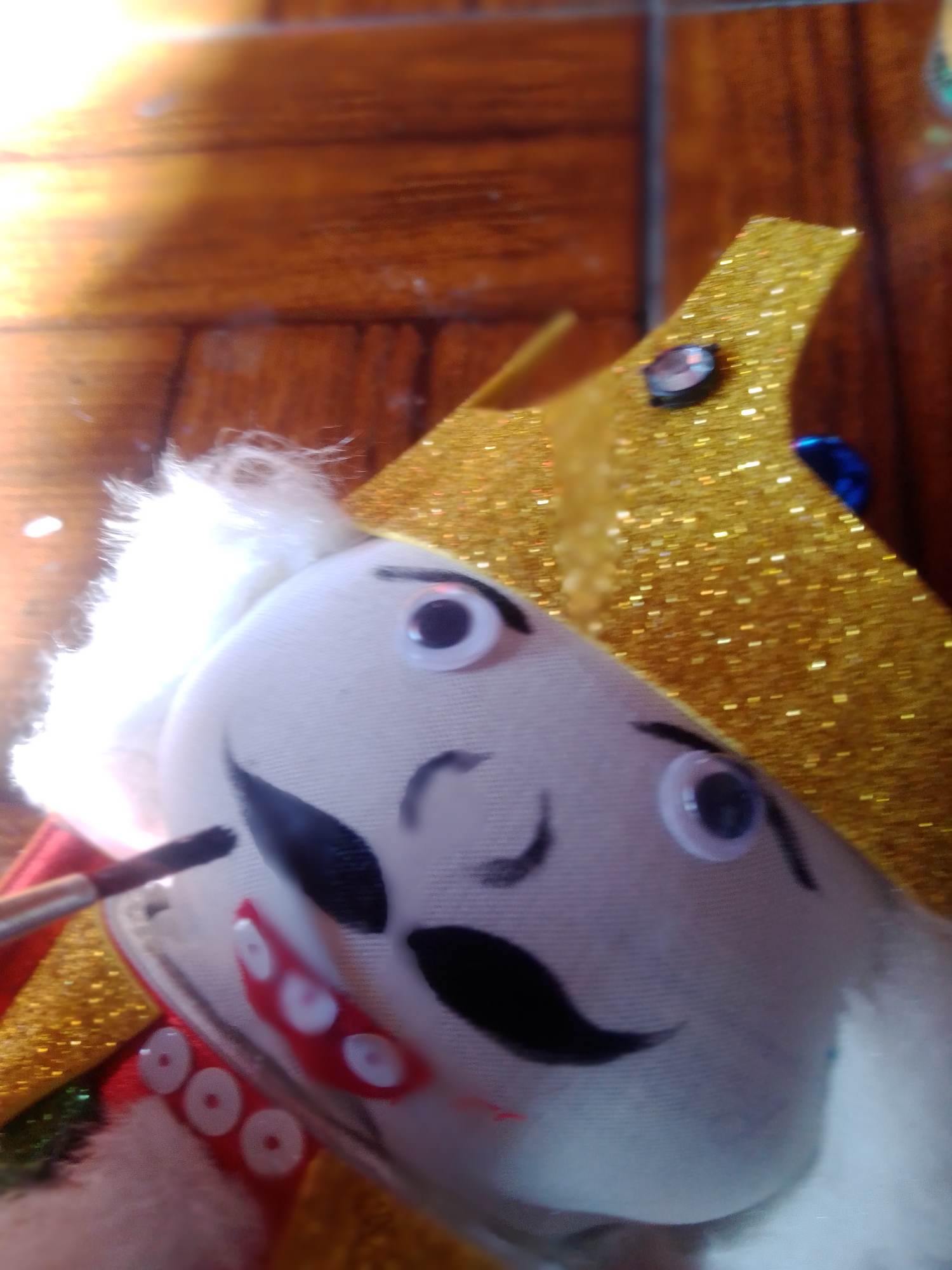 Para la daga utilicé un palito de altura, le coloqué 3 bolitas que eran de collares y lo fijé con silicón.
- For the dagger I used a tall stick, I placed 3 balls that were made of necklaces and fixed it with silicone.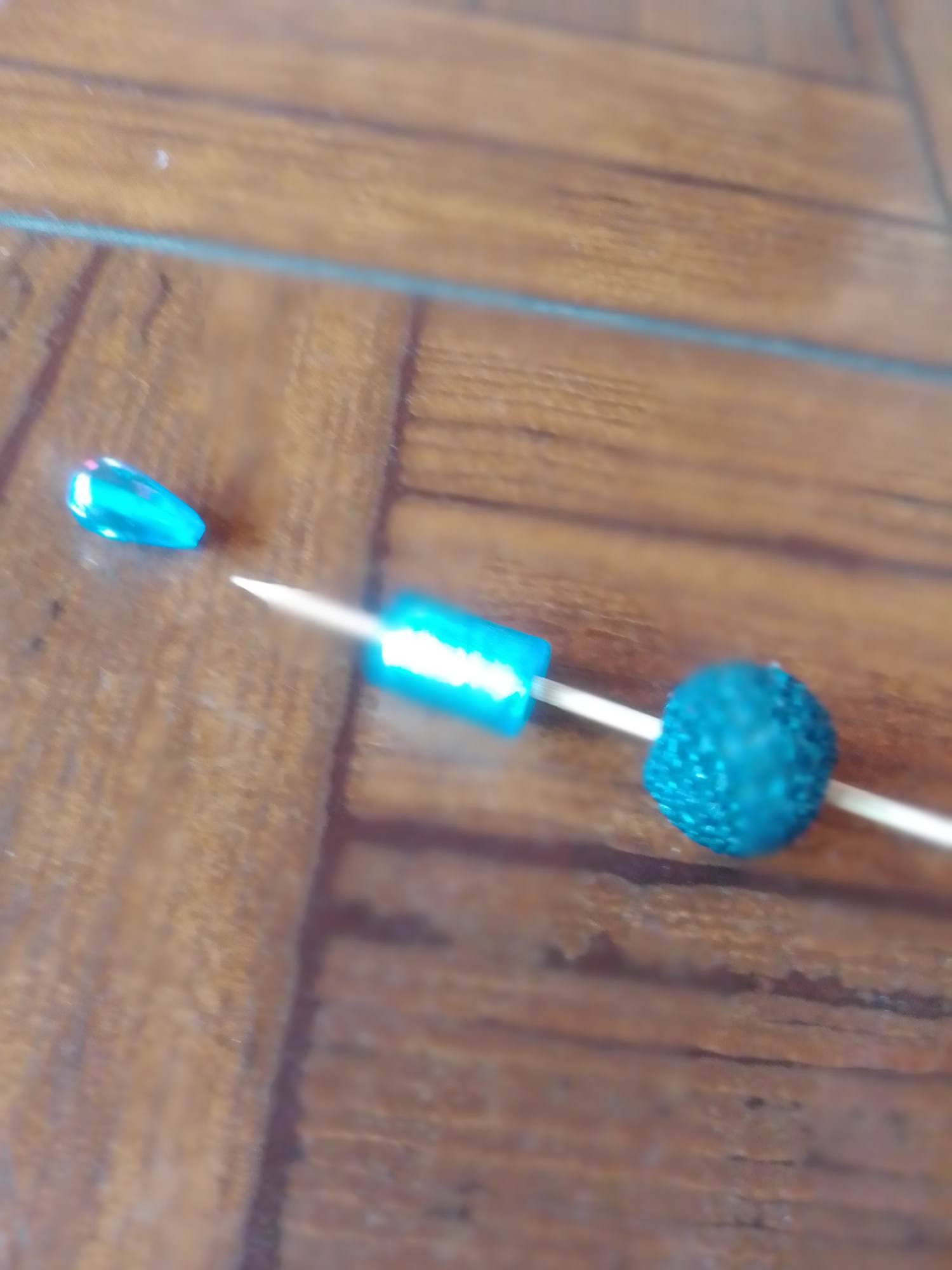 ¡OTRA MANUALIDAD PARA NAVIDAD, UN BELLO CASCANUECES PARA ADORNAR EL ARBOLITO!✂️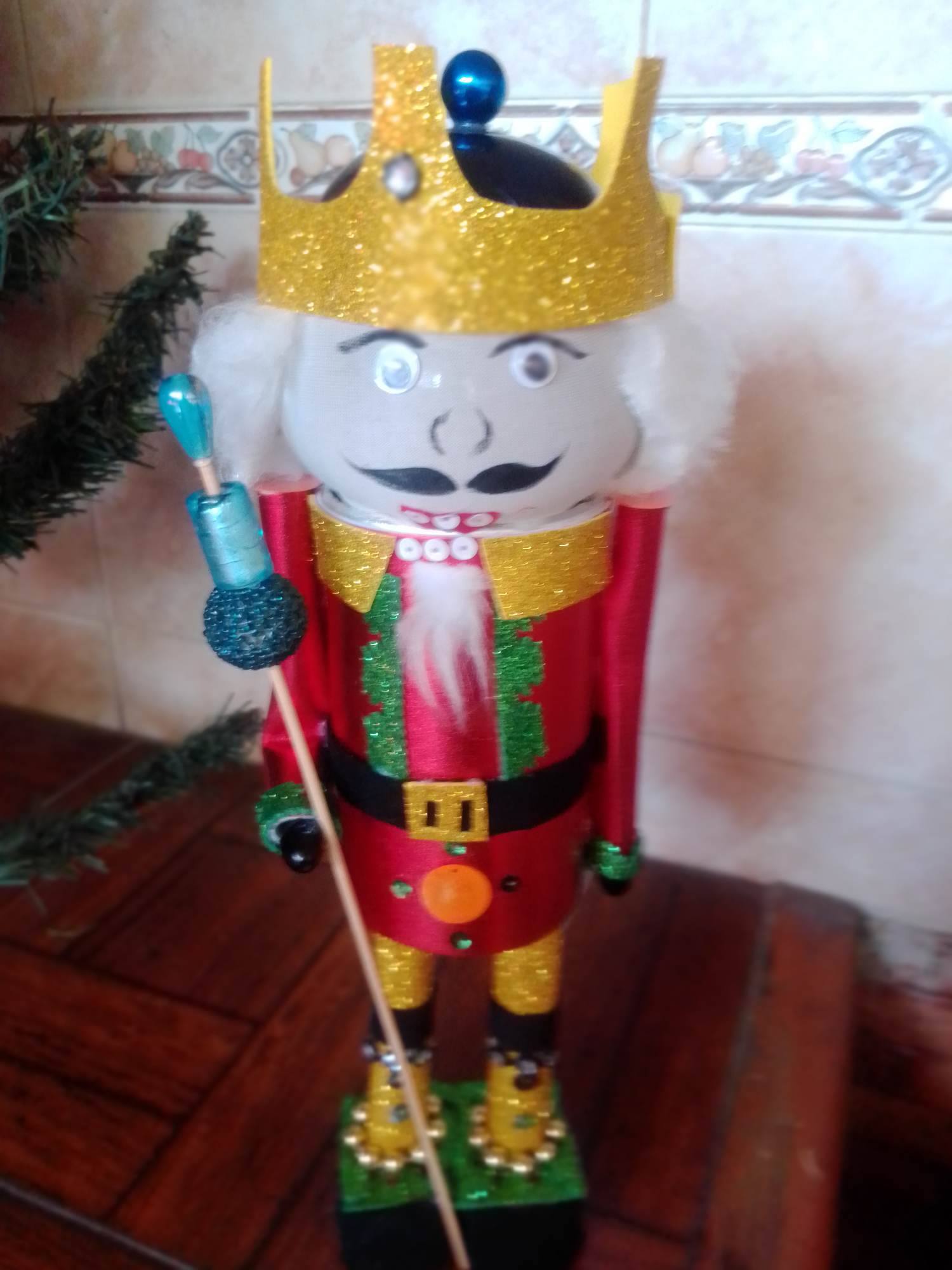 ANOTHER CRAFT FOR CHRISTMAS, A BEAUTIFUL NUTCRACKER TO DECORATE THE TREE!

Otras de mis publicaciones/Other of my publications

Las fotos son de mi propiedad tomadas con mi celular Blu Advance L4 A350a Dual Sim Quad Core
The photos are my property taken with my Blu Advance L4 A350a Dual Sim Quad Core cell phone
CONTENIDO 100% ORIGINAL
100% ORIGINAL CONTENT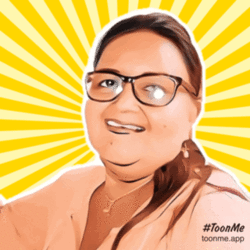 Los gif fueron creados por el programa ToonMe.app y EzGifMaker
The gifs were created by the ToonMe.app program and EzGifMaker