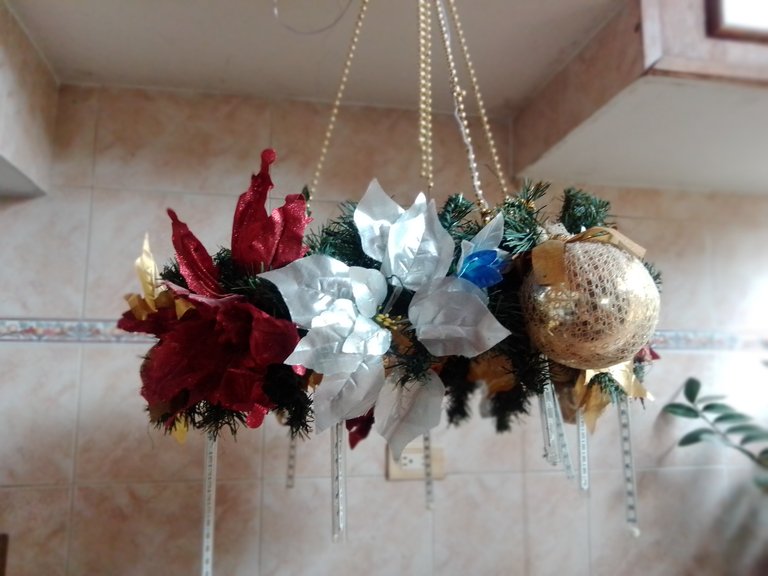 Estimados amigos un saludo. Decorando estoy; todo lo que se pueda aprovechar en esta fecha navideña, para hacer un adorno navideño o restaurarlo con materiales reciclados es bueno y satisfactorio con nuestras manos y así economizamos. Este año no quiero la tradicional corona en la puerta, voy hacer una lámpara colgante para la sala.
Dear friends, greetings. I am decorating; Everything that can be used on this Christmas date, to make a Christmas ornament or restore it with recycled materials is good and satisfactory with our hands and thus we save. This year I don't want the traditional crown on the door, I'm going to make a hanging lamp for the living room.




MATERIALES /MATERIALS: 🔌🎄✨
1 corona de guirnaldas (también se puede hacer con pino natural), 2 collares dorados navideños, 3 bambalinas doradas, flores navideñas doradas y plateadas, 1 instalación de luces navideñas, silicón (barra ó líquida), alambre para sujetar, 1 extensión de cable para la conexión.
- 1 wreath of garlands (can also be made with natural pine), 2 golden Christmas necklaces, 3 golden borders, golden and silver Christmas flowers, 1 installation of Christmas lights, silicone (bar or liquid), wire to hold, 1 extension of cable for connection.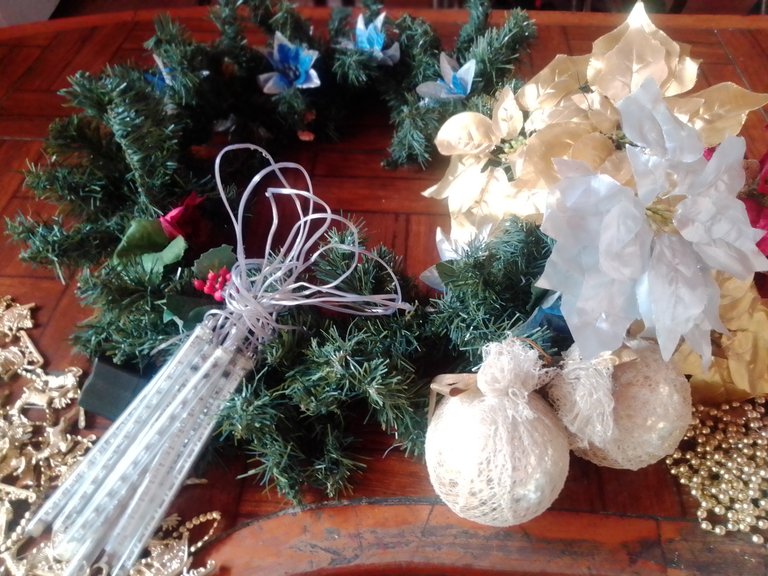 PROCEDIMIENTO / PROCESS: ✂️
Cortar un collar en 3 partes iguales.
- Cut a necklace into 3 equal parts.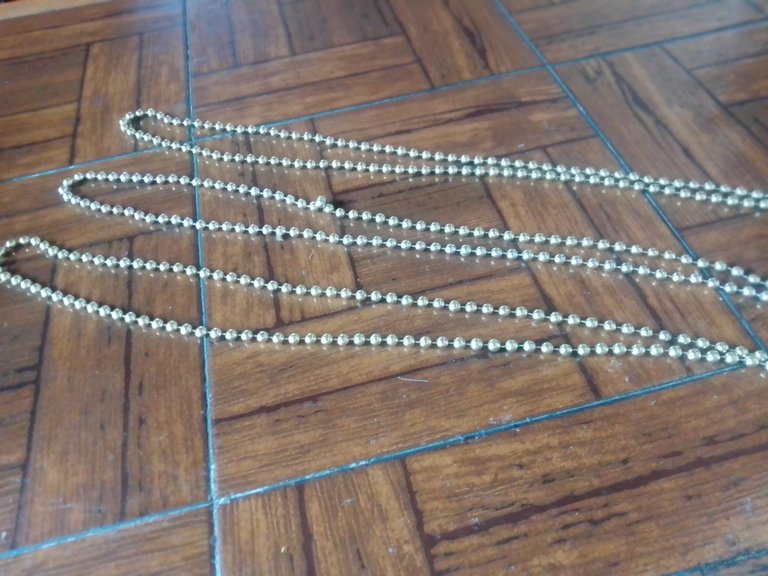 Sujetarlo bien en la guirnalda en 3 distancias que sean iguales.
- Hold it well in the garland in 3 distances that are equal.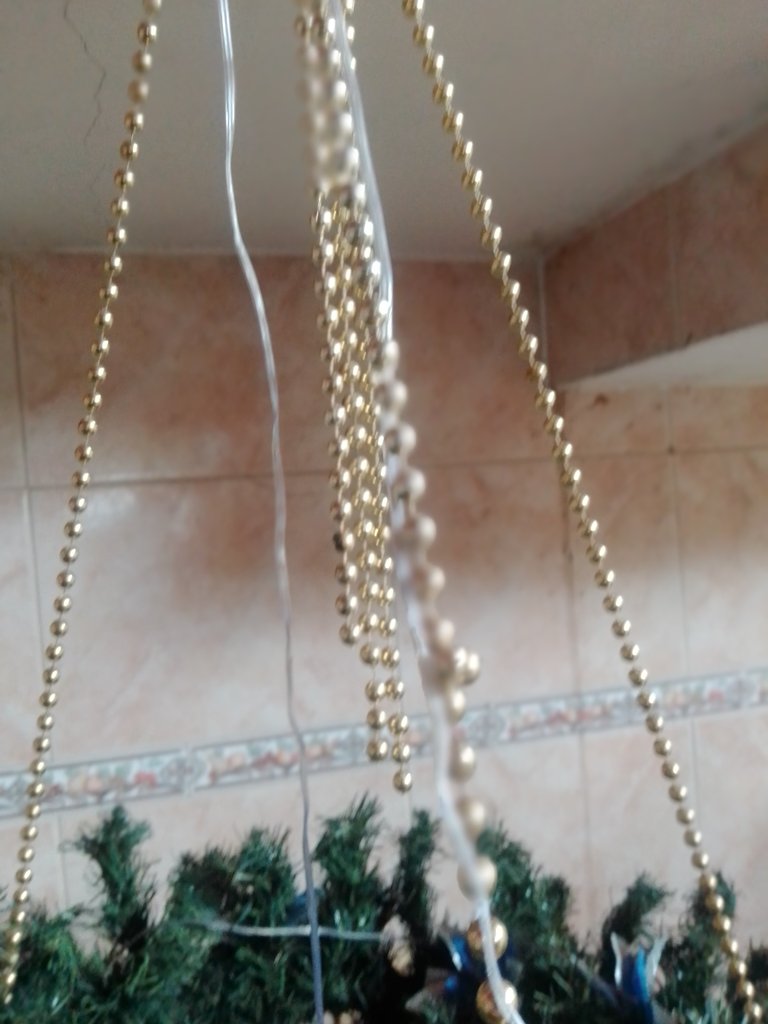 Unir las 3 puntas y aseguramos con alambre, la colgamos para trabajar mejor.
- Join the 3 tips and secure with wire, hang it to work better.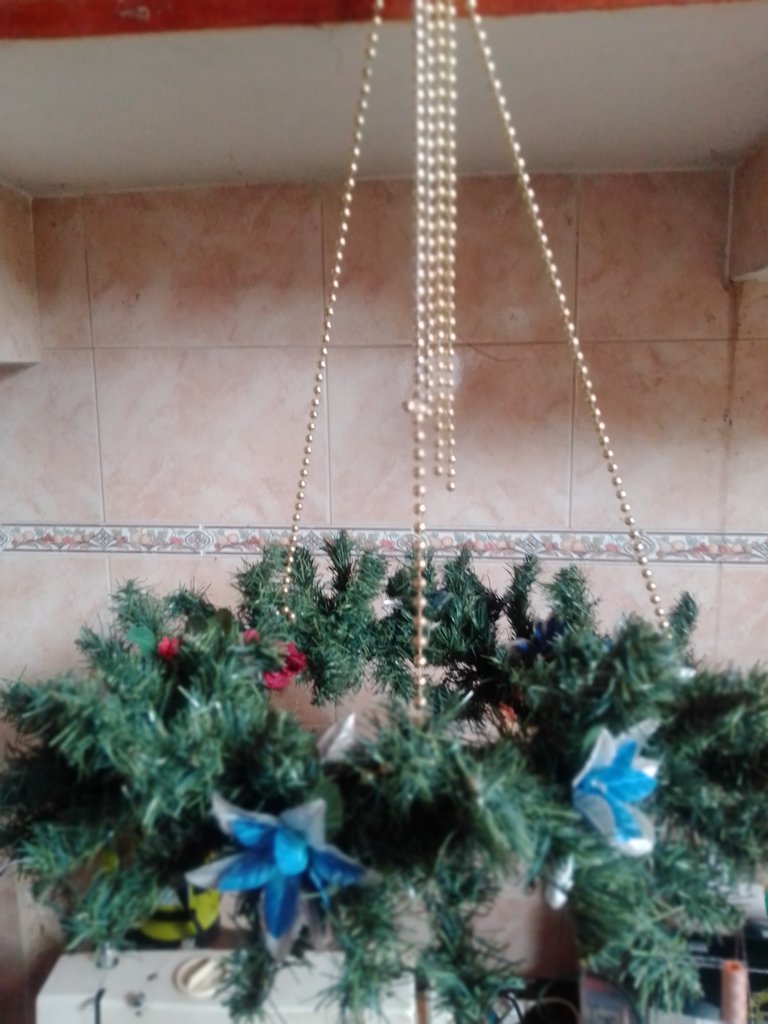 Colocamos las luces alrededor de la guirnalda.
- We put the lights around the garland.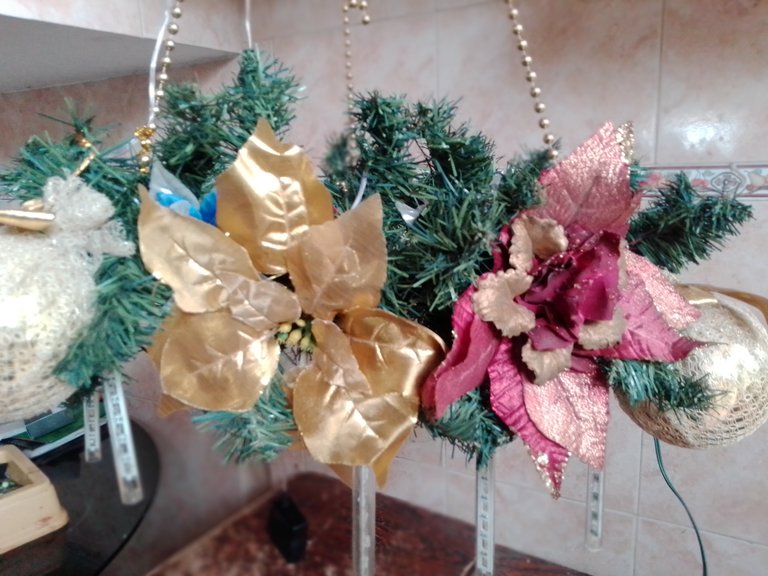 Dejamos la toma de corriente de las luces en la parte alta, donde se unen los collares.
- We leave the socket for the lights in the upper part, where the necklaces are attached.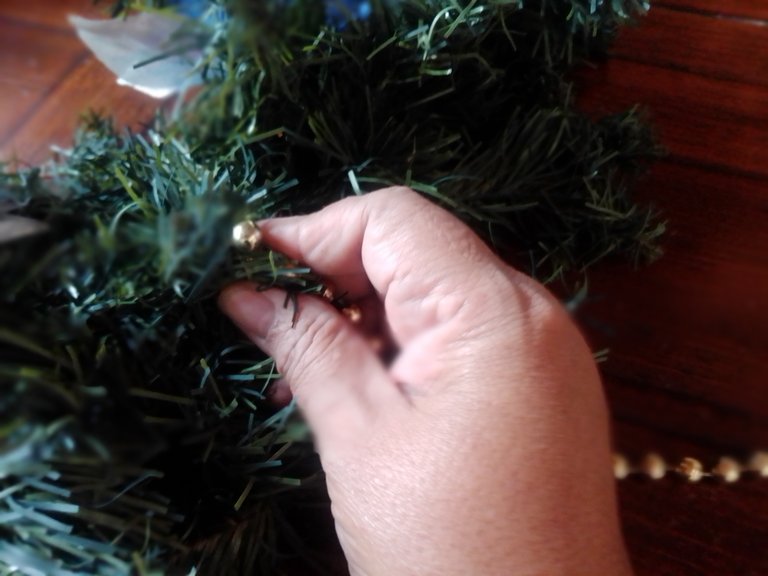 Colocamos las bambalinas.
- We put up the backdrops.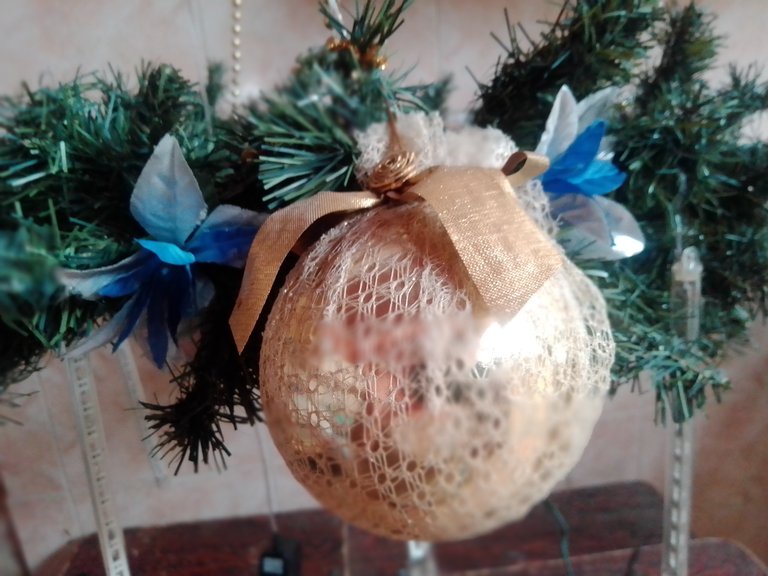 Colocamos las flores con ayuda del silicón.
- We place the flowers with the help of the silicone.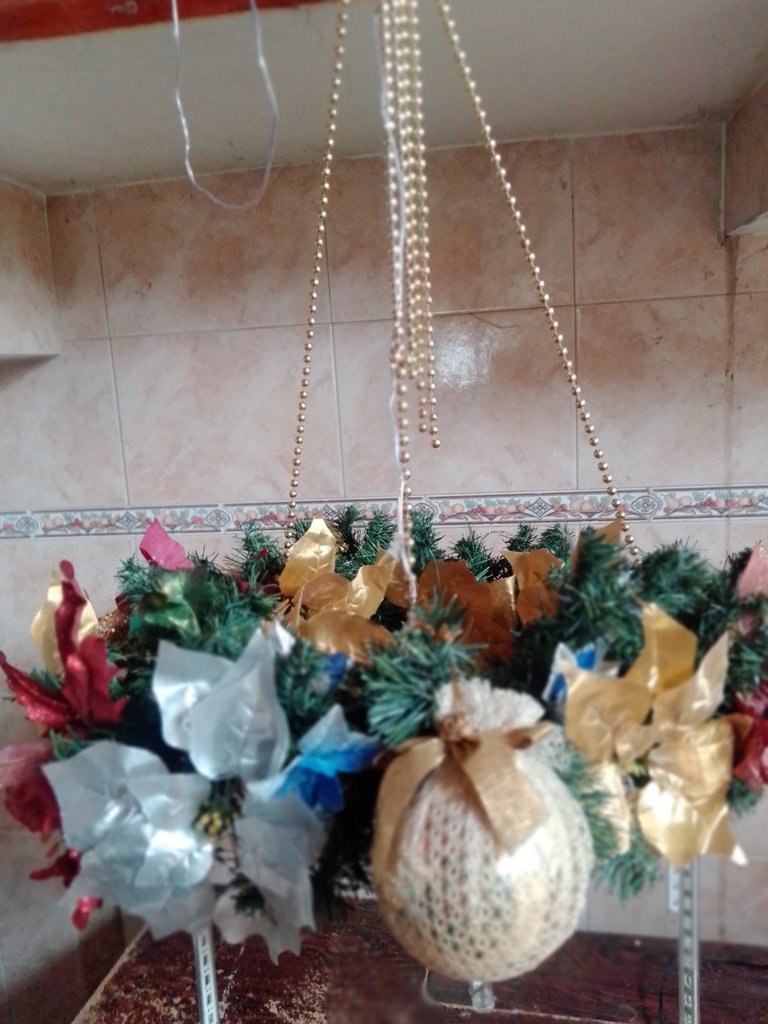 Para tapar la extensión del cable de la corriente lo entorchamos con el collar dorado.
- To cover the extension of the current cable we twist it with the golden collar.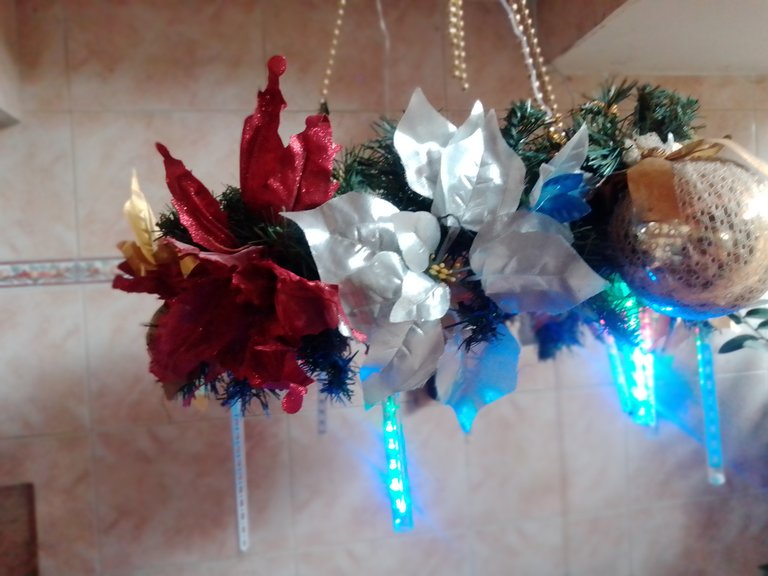 Vean el resultado final, lo bonito que quedó la lámpara.
- See the final result, how beautiful the lamp was.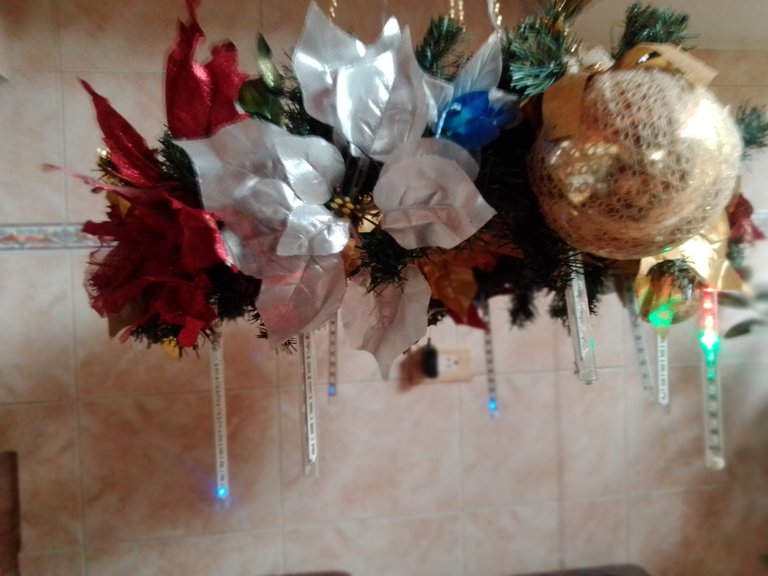 ¡UNA LÁMPARA MUY ORIGINAL!, BRILLA CON LUZ PROPIA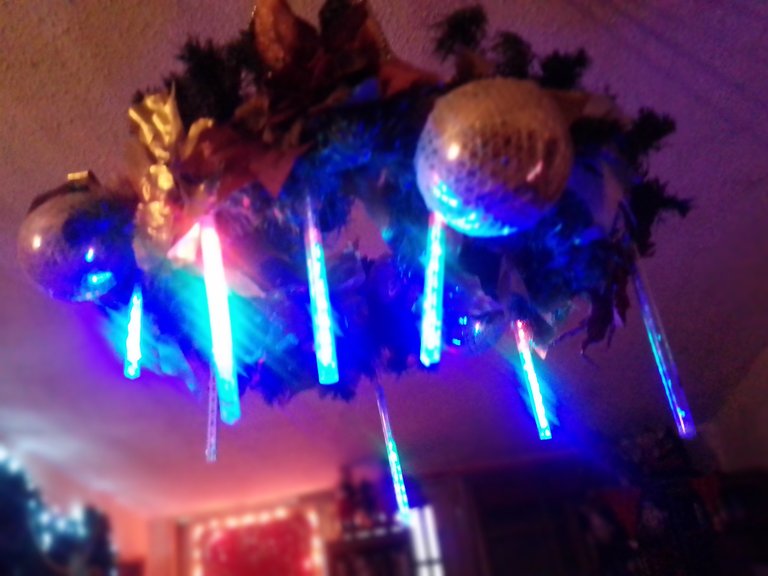 A VERY ORIGINAL LAMP!, SHINES WITH ITS OWN LIGHT

Otras de mis publicaciones/Other of my publications

Las fotos son de mi propiedad tomadas con mi celular Blu Advance L4 A350a Dual Sim Quad Core
The photos are my property taken with my Blu Advance L4 A350a Dual Sim Quad Core cell phone
CONTENIDO 100% ORIGINAL
100% ORIGINAL CONTENT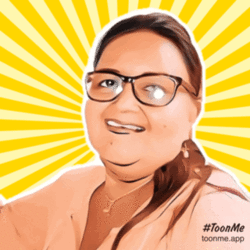 Los gif fueron creados por el programa ToonMe.app y EzGifMaker
The gifs were created by the ToonMe.app program and EzGifMaker