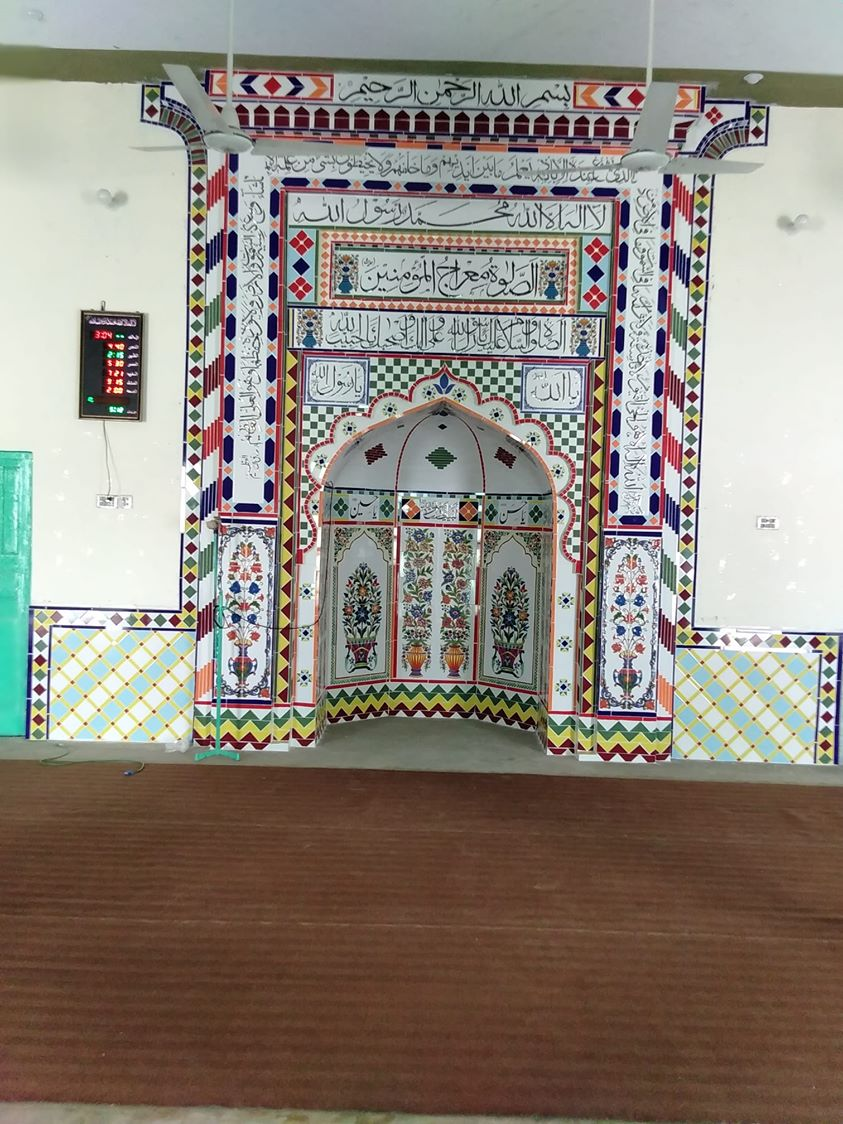 Praise be to Allah. Thanks to the grace of Lord Dhu'l-Jalal, the work of the mihrab has been completed in the Sher Khel Shirinwali Pai Khel Mianwali Mosque. Accept May God bless your house with wealth, sustenance, life and children. Amen and Amen.
All the community of the pai khel city made great donation to build this beautiful masjid. but one person we are missing very much. haifiz kareemullah chasit was the first young man who took first step to build this mosque 18 month ago, but he was died in bike accident last year, we all are missing him very much, because it was all his effort to build this beautiful mosque, so now all community of pai khel city changed the name of this masjid and now its name is Hafiz kareemullah chasti mosque so it is the great respect and love for him that now people are loving him after his death. so it is also great attribute to him so we all very much happy . May Allah bless his soul in peace and rest. Ameen
he was great young man, he was my great friend, he was man of dignity so we will never forget him, and this mosque will be message to all people who work for humanity so hope you all will like this post.
Subcribe my other social profile
Sign up Hive
My 3Speak Channel
My Hive profile
My Dtube channel
My Youtube channel
My Twitter profile
---