Old Man Winter has finally shown his white face and left the ground covered with light fluffy snow.
I looked out the kitchen window to see the tiny red squirrel, perched on the post, waiting for me to toss him peanuts or cat food.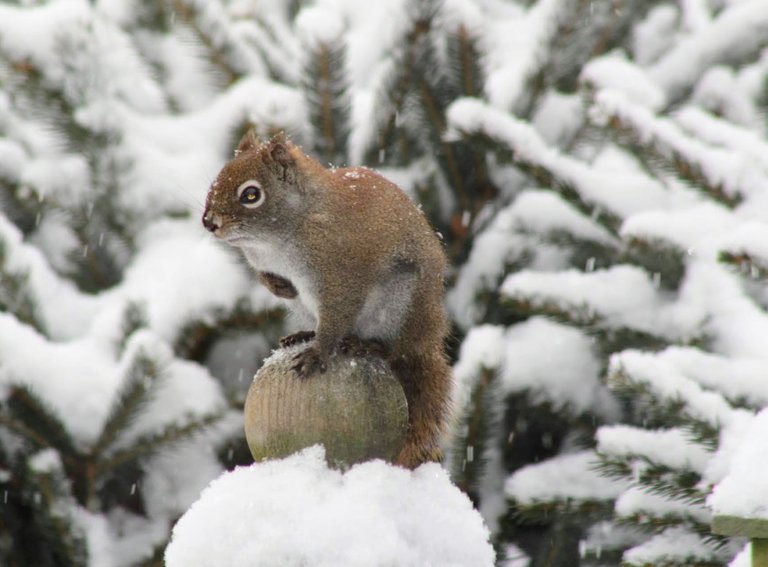 Black and white version of the squirrel.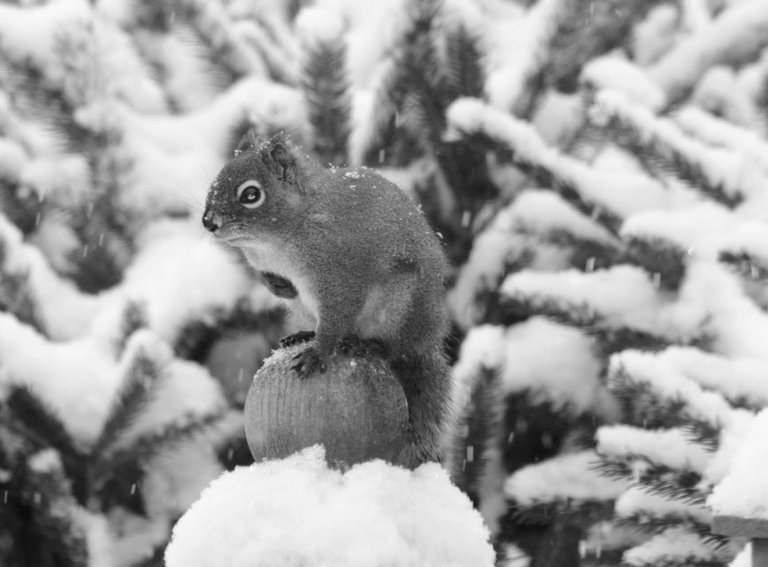 The next visitor this morning was the pretty Blue Jay, sitting on the post, waiting for peanuts or bird seed. He had been watching from the trees for me to feed the squirrel.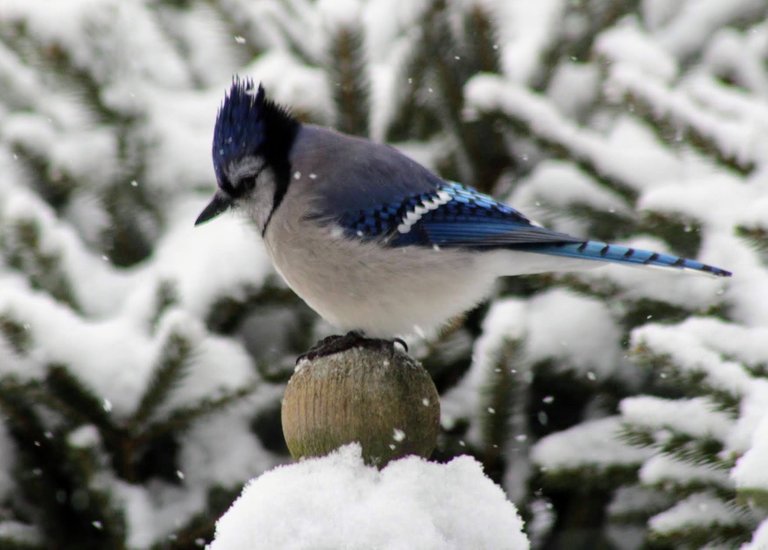 Blue Jay in black and white. Many wildlife animals and birds do not hibernate over the winter. They don't seem to mind colder weather.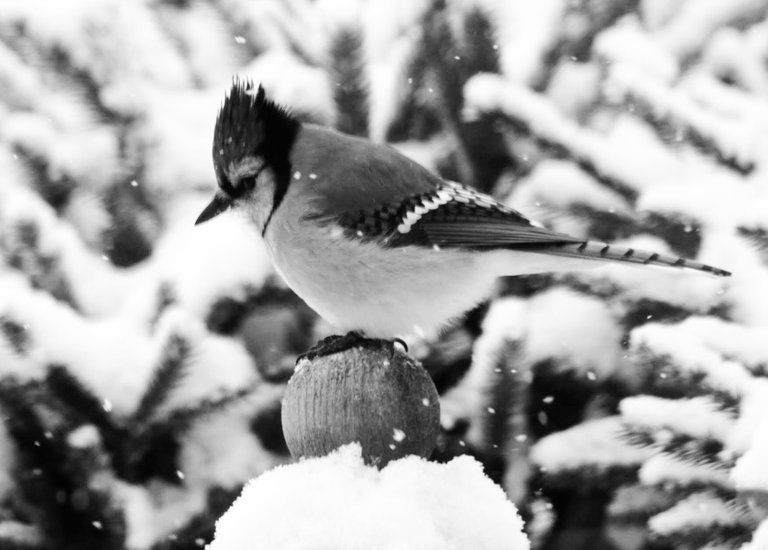 With the open portion of the deck covered with snow, the squirrel burrowed through it looking for any food that might be buried.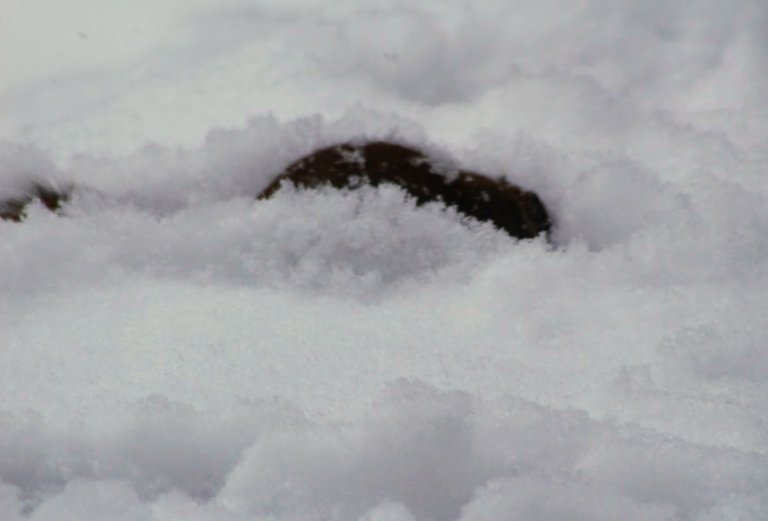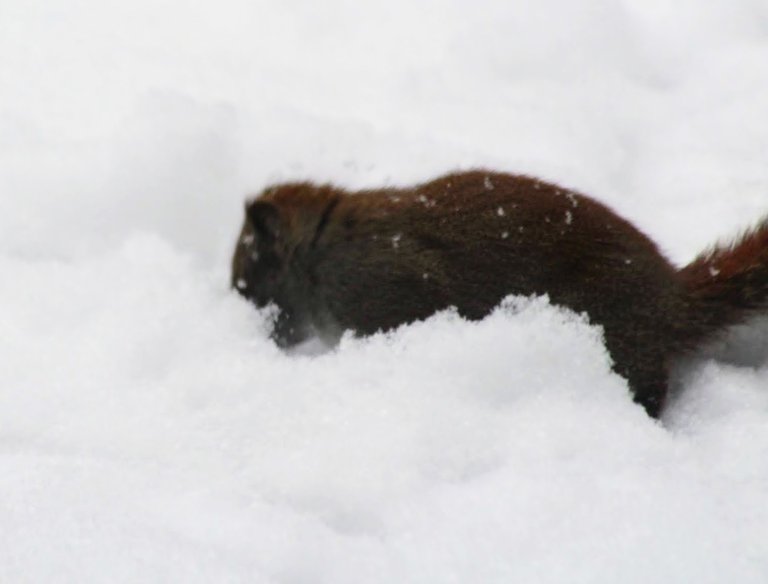 Although the snow isn't that deep it will stay on the ground awhile for the temperature has dropped sharply.