Deutsch °
English °

Deutsch
Heute Nachmittag joggte ich mal nicht eine meine Standardstrecken, sondern startete (da ich eh unterwegs war und mein Sportzeug im Kofferraum hatte) von einem (Wander-)parkplatz zur Schutterquelle (Bild unten).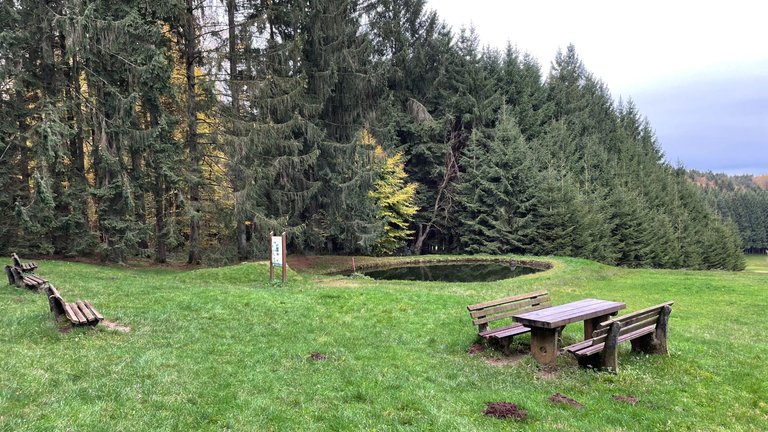 Hier machte ich kurz Pause und dehnte mich ein wenig, bevor ich den Rückweg antrat.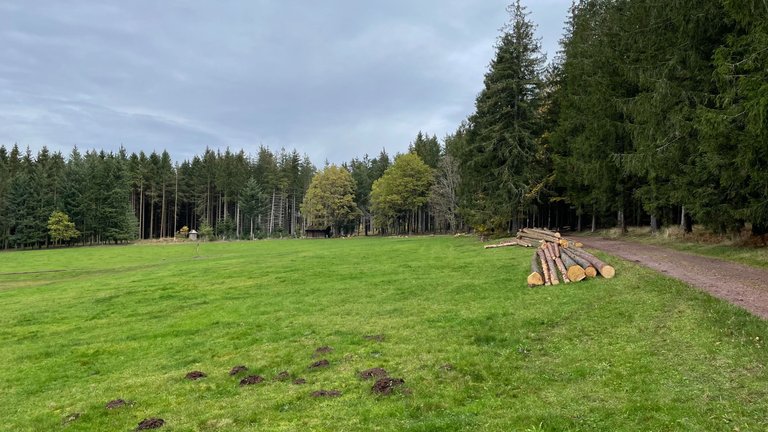 Auf dem Rückweg sammelte ich dann auch wieder den Müll ein, welchen andere im Wald zurück ließen. Ich musste auch nicht lange suchen. Auf dem obigen Bild siehst du hinten am Waldrand die Hütte, an der ich nach nur wenigen Metern vorbei kam. Beim näheren betrachten sieht man: Eine Hütte mit Mülleimer daneben.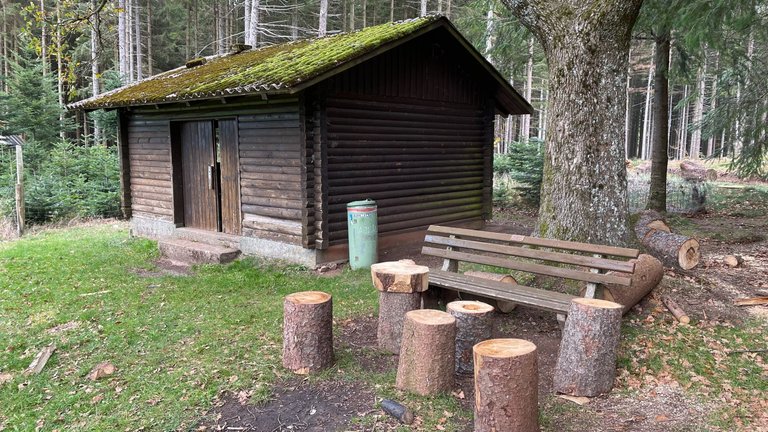 Nunja, es gibt unter anderem Leute mit begrenztem Denkvermögen und auch ganz bescheuerte Exemplare. Du darfst selbst entscheiden...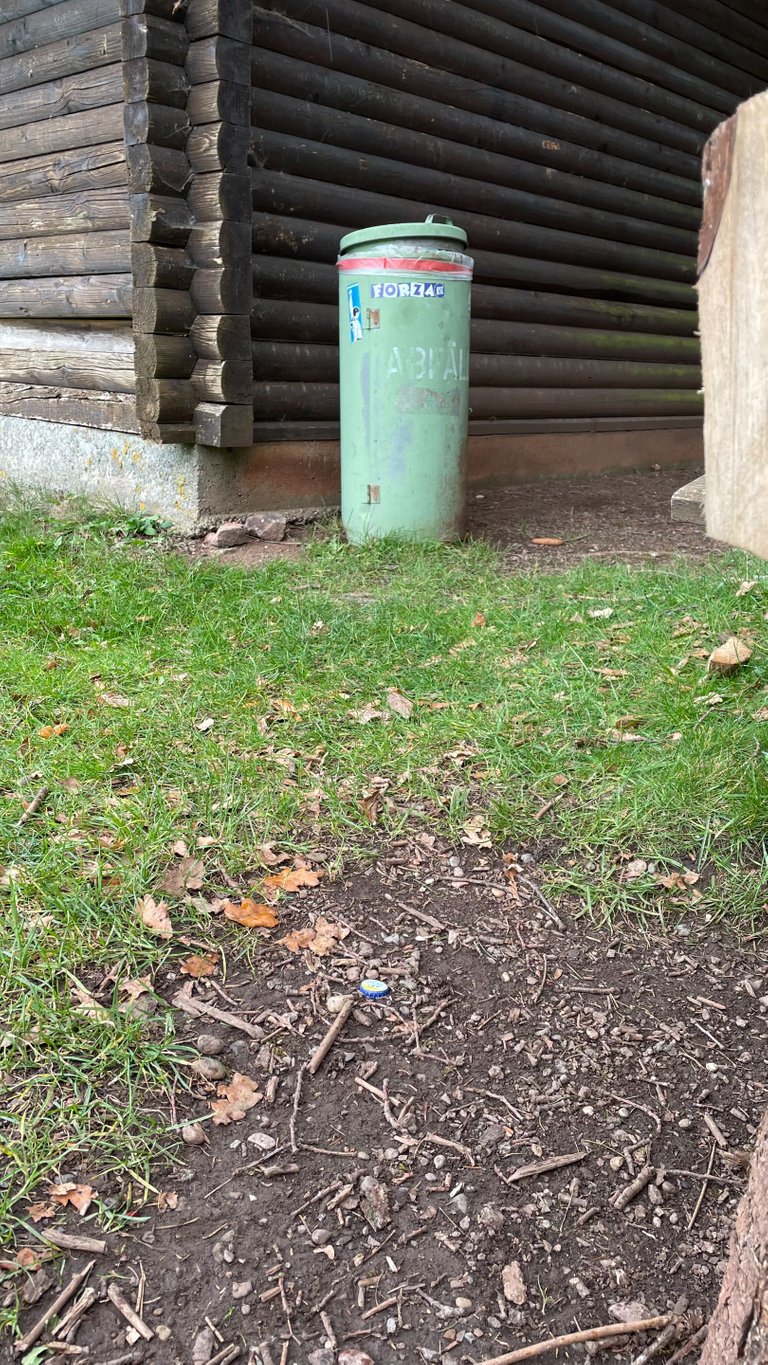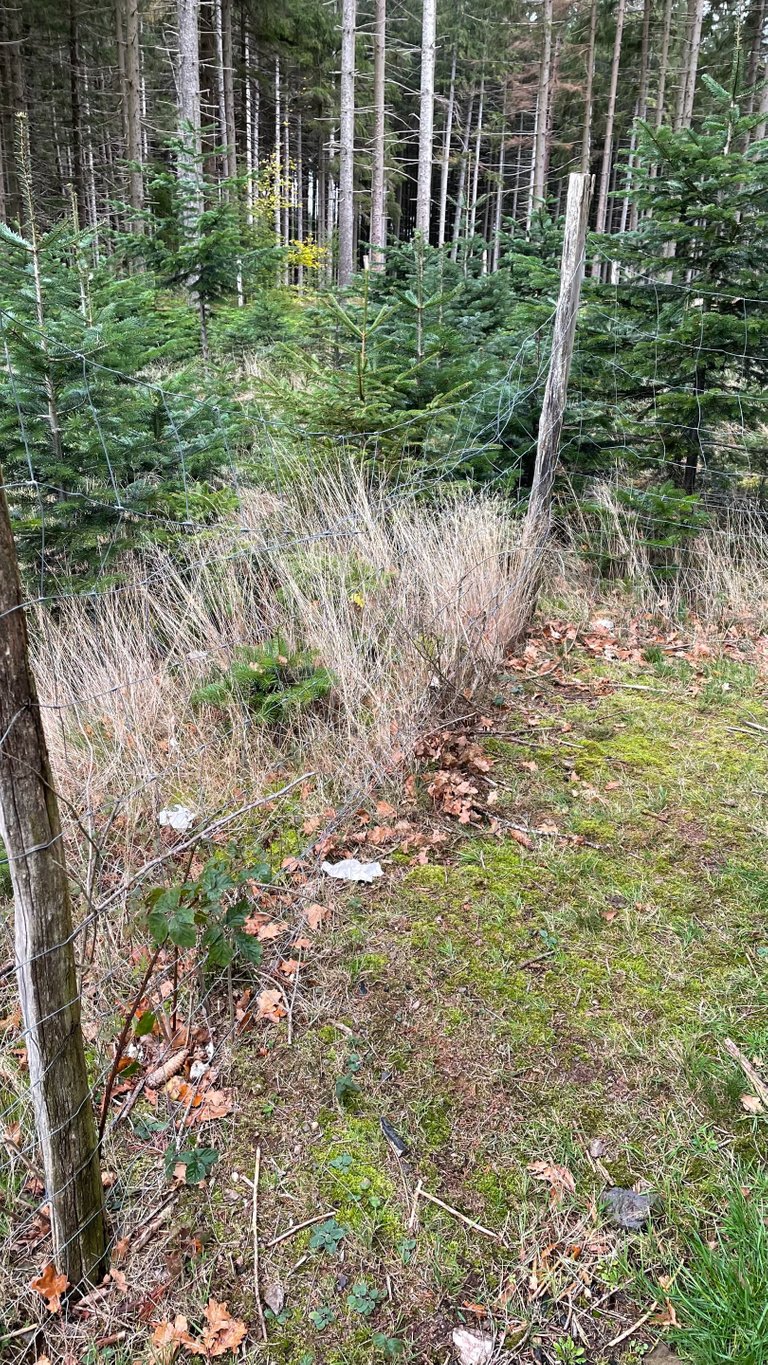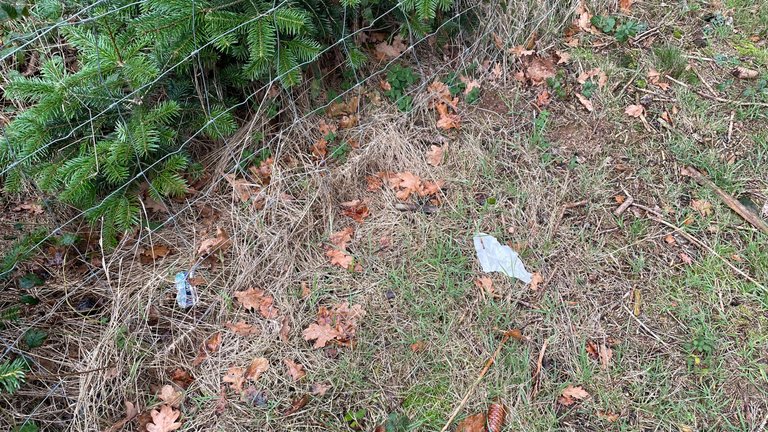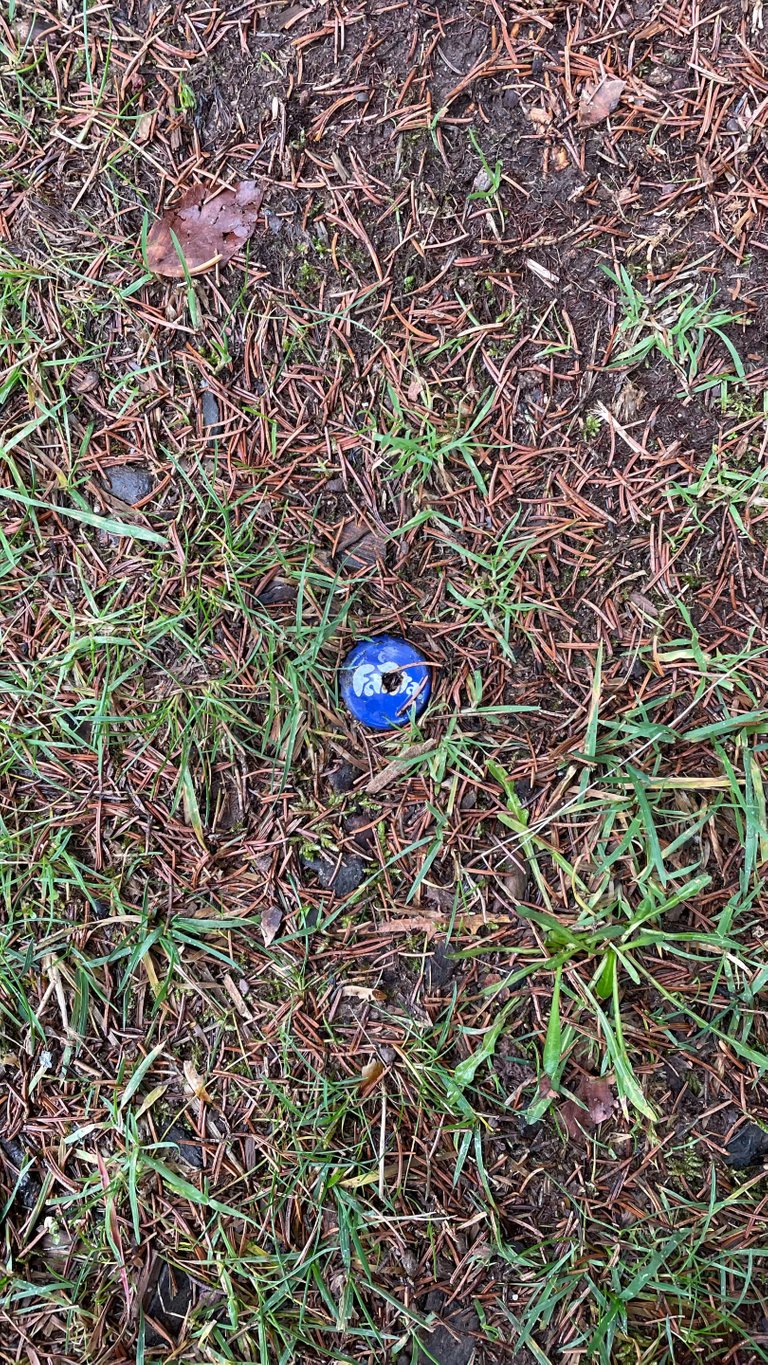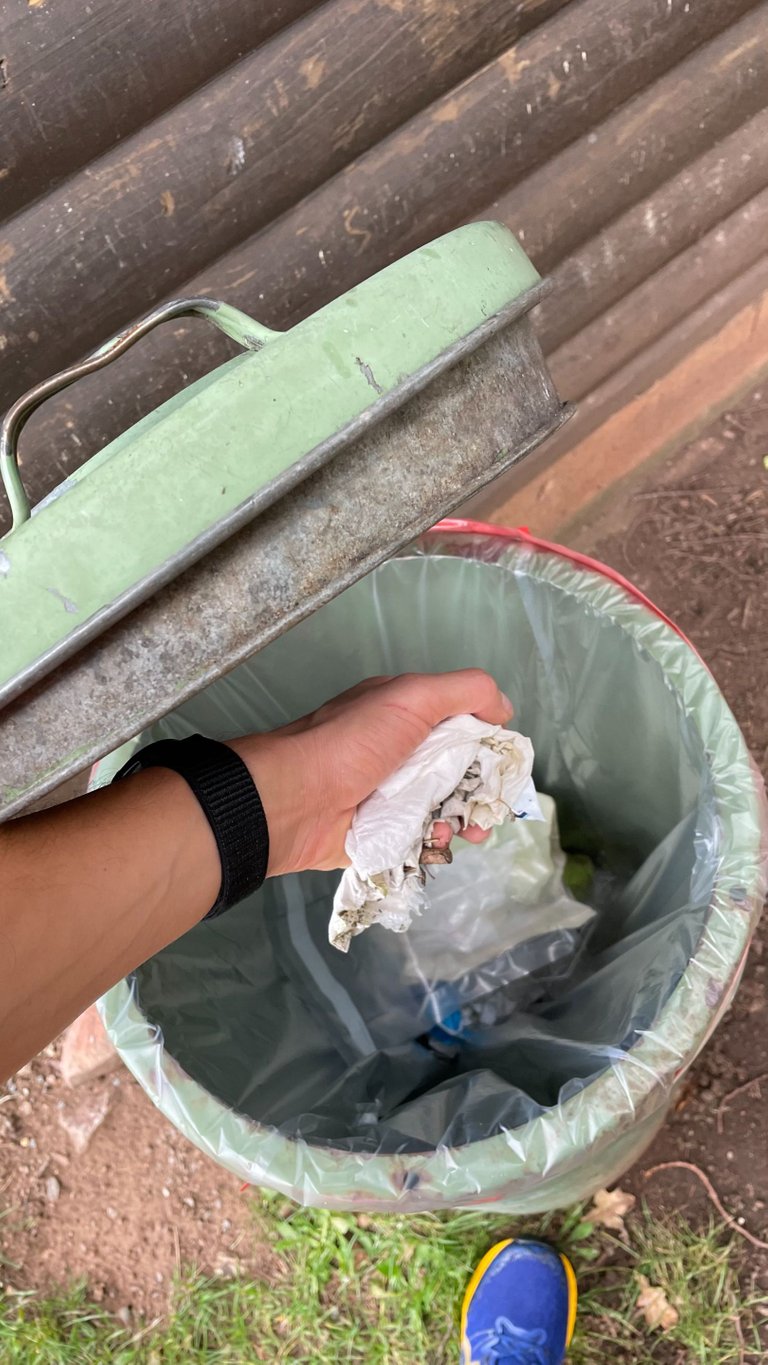 Da es mittlerweile auch zu regnen begonnen hatte, machte ich mich dann auch gleich wieder auf den Weg und hob die meisten Kleinigkeiten unterwegs, ohne weitere Bilder zu machen, auf.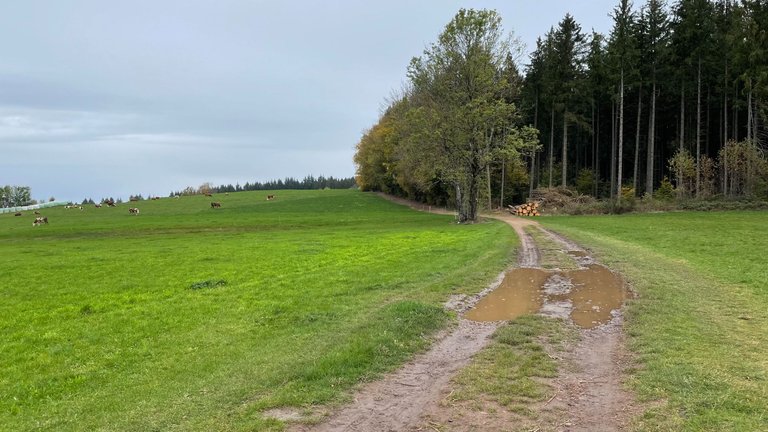 Auf dem weiteren Weg kam ich dann noch an dieser schönen Bank vorbei...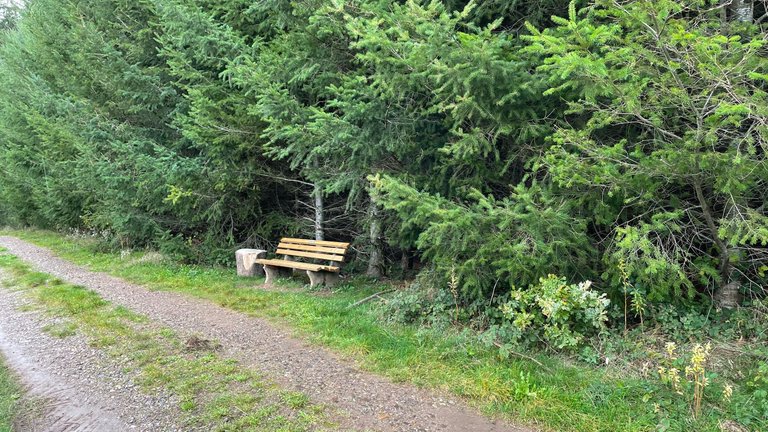 ...mmh Bank im Wald - ich erinnerte mich an die oben genannten Exemplare und trat doch etwas näher, anstatt weiter zu joggen.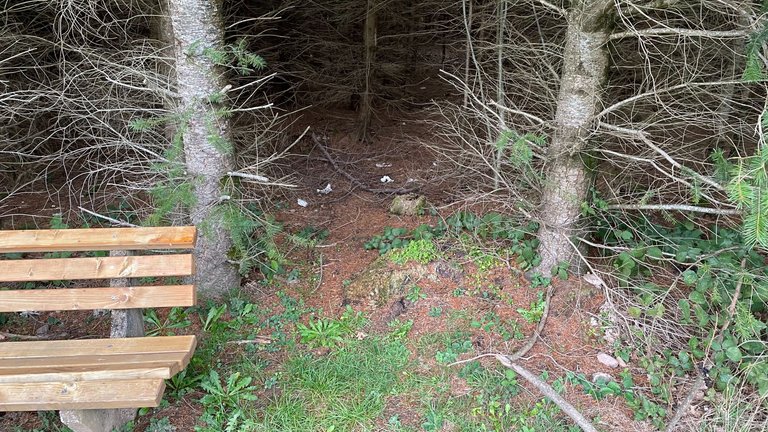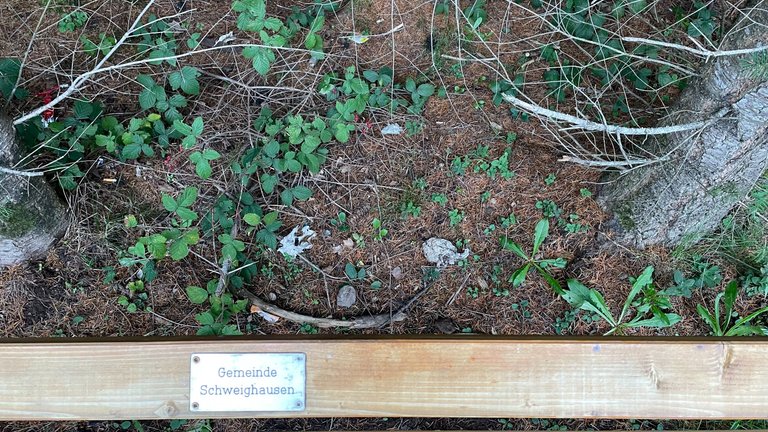 Der Hundehalter hat sich sogar noch Gedanken gemacht, wo man die Tüte etwas verstecken könnte, raffiniert!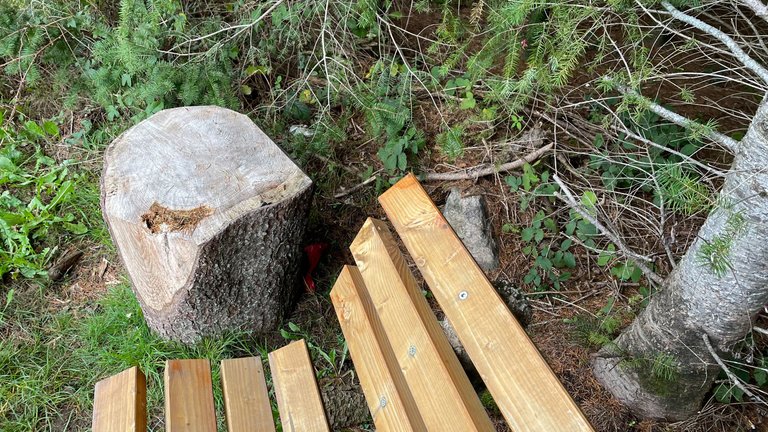 Schöne Ausbeute, oder?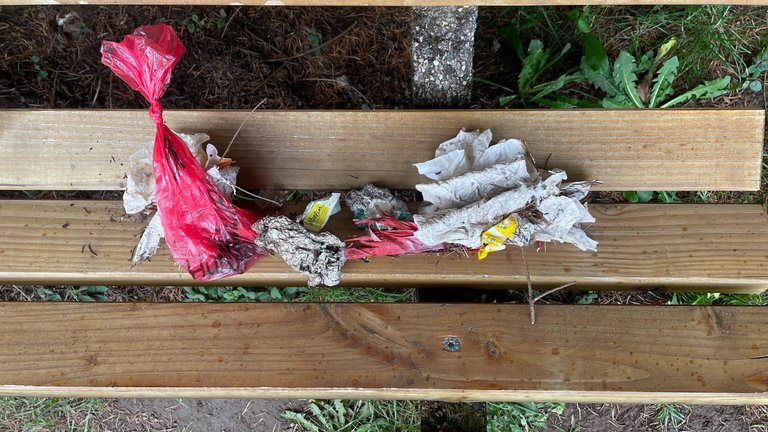 Und dann - voll bepackt (ich hatte übrigens keine Tüte dabei, das stopfte ich alles in meinen Trainingsanzug) - zurück zum Parkplatz, Hände desinfizieren und noch die letzten paar Kilometer nach Hause fahren und die Taschen leeren...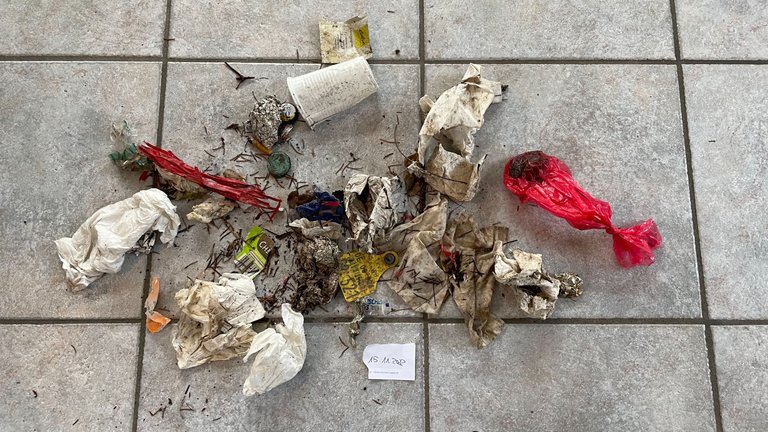 Selbstverständlich entsorgte ich dann alles, wie es sich gehört.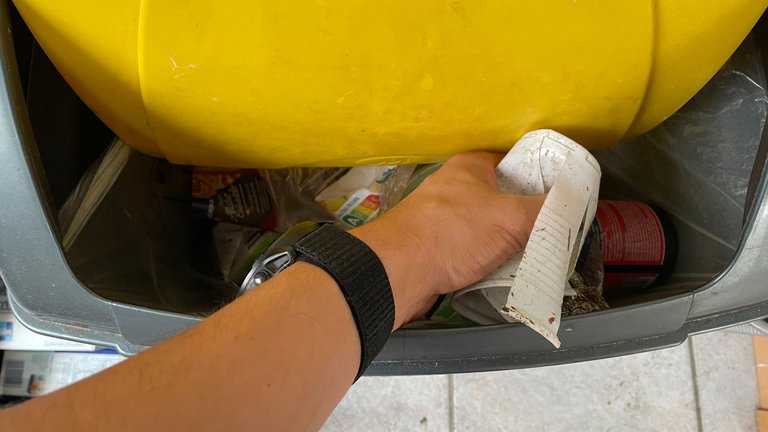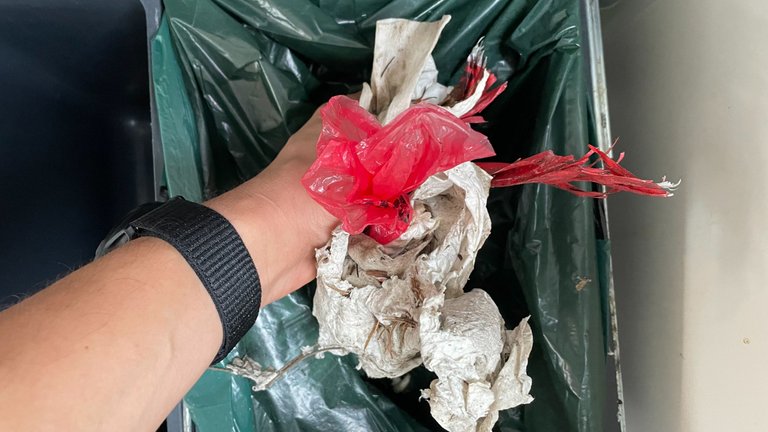 Und zu guter Letzt durfte dann noch mein kleiner Helfer ran, da der Boden - naja - etwas dreckig war 😅.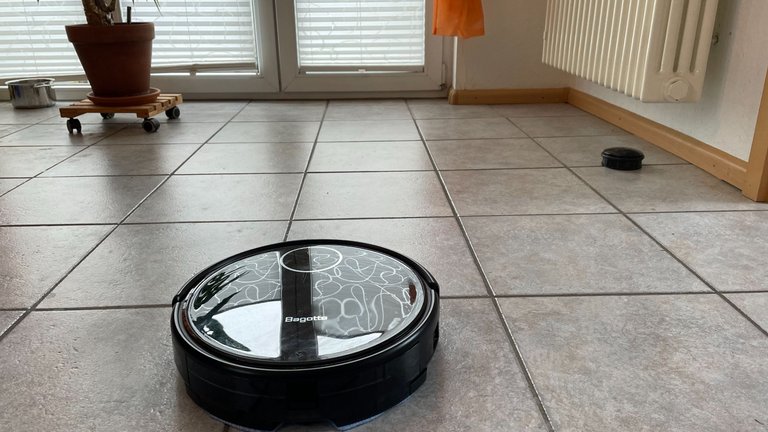 Ich gönnte mir in der Zeit einen Eiweißshake, gefolgt von einem heißen Bad und werde mir jetzt dann, nachdem ich diese Zeilen fertig geschrieben habe, was leckeres zu essen machen.
Ach, und falls sich jemand für den sportlichen Teil interessiert:
Strecke: 5,15km
Pace Schnitt: 6:35/km
Beste Pace: 5:15/km
Zeit: 34:30 (ohne die Dehnpause)
---
Die Fotos wurden von mir mit meinem Iphone 12 gemacht.

---
---
English
This afternoon I jogged not one of my standard routes, but started (since I was on the road anyway and had my sports stuff in the trunk) from a (hiking) parking lot to the Schutterquelle (german: spring, Picture below).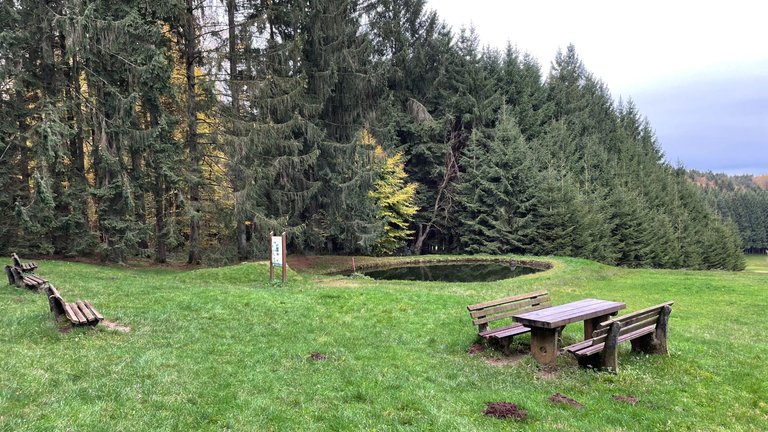 Here I paused briefly and stretched a bit before heading back.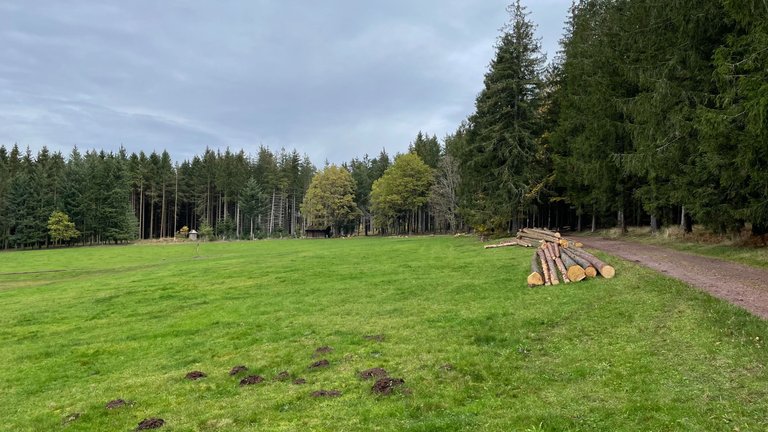 On the way back, I collected the garbage again, which others left in the forest. I also did not have to search long. In the picture above you can see the hut at the back of the forest edge, which I passed after only a few meters. When you look closer you see: A hut with trash can next to it.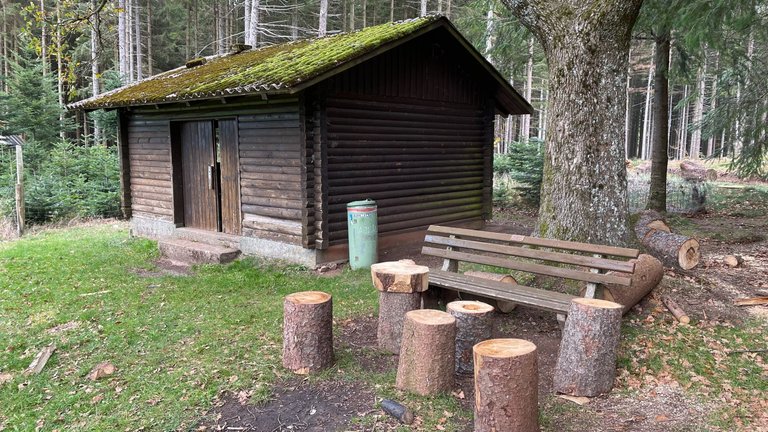 Well, there are, among others, people with limited thinking ability and also quite stupid specimens. You can decide for yourself...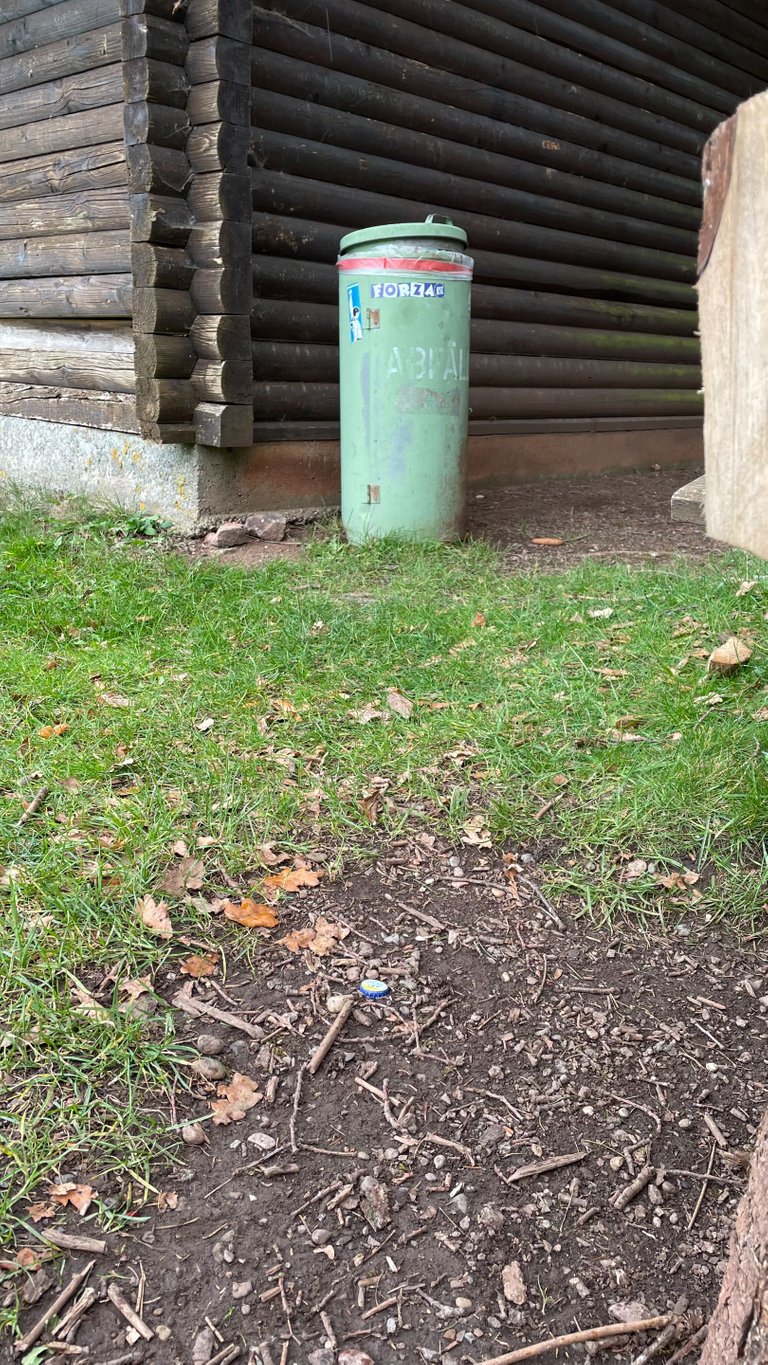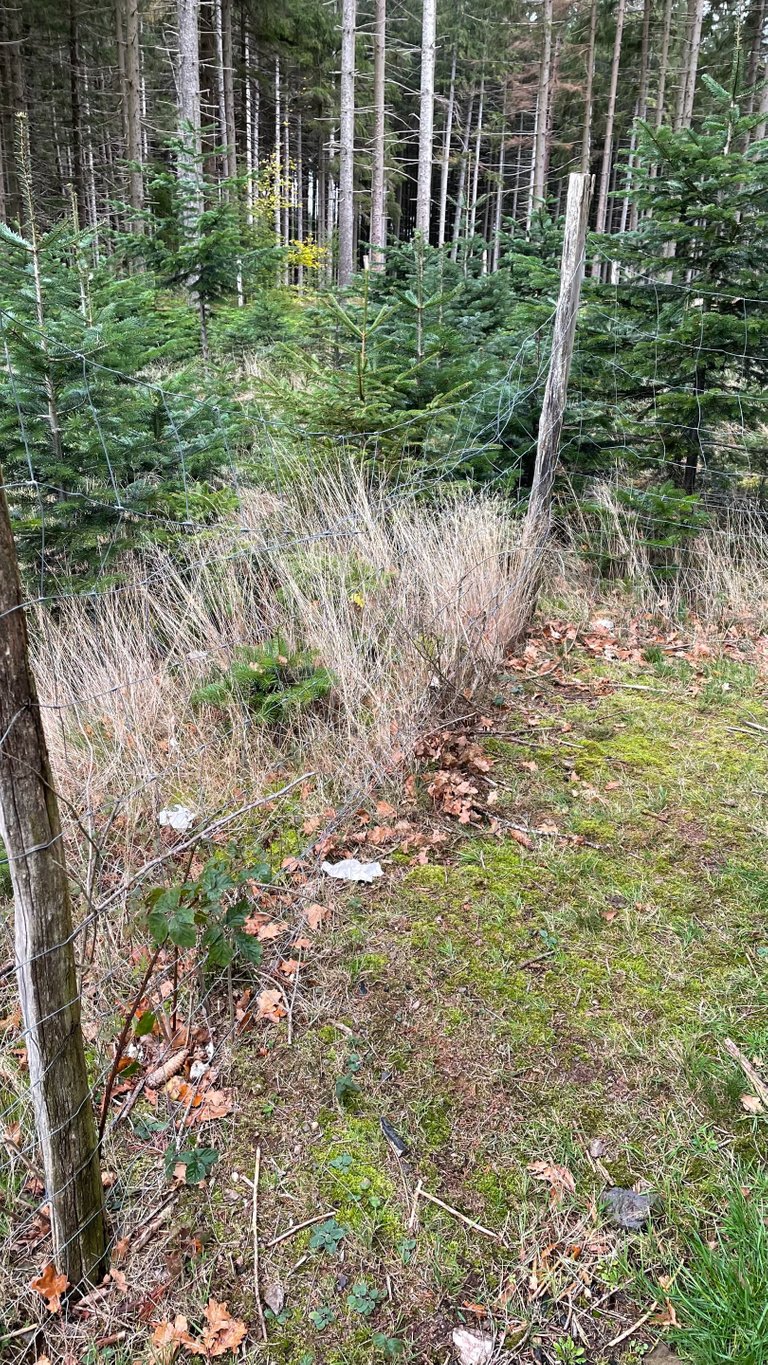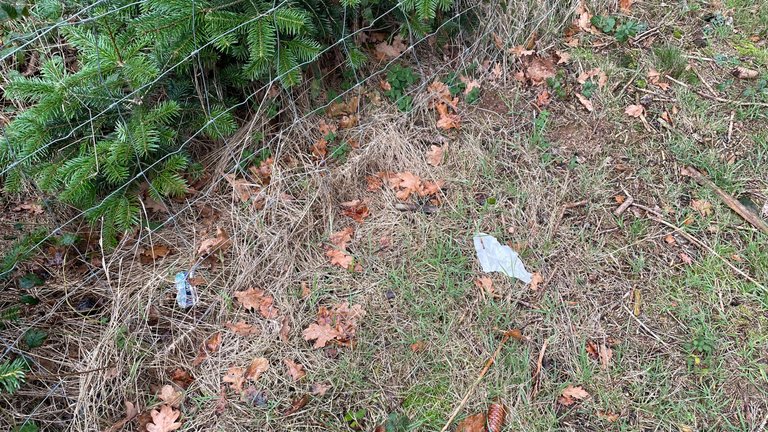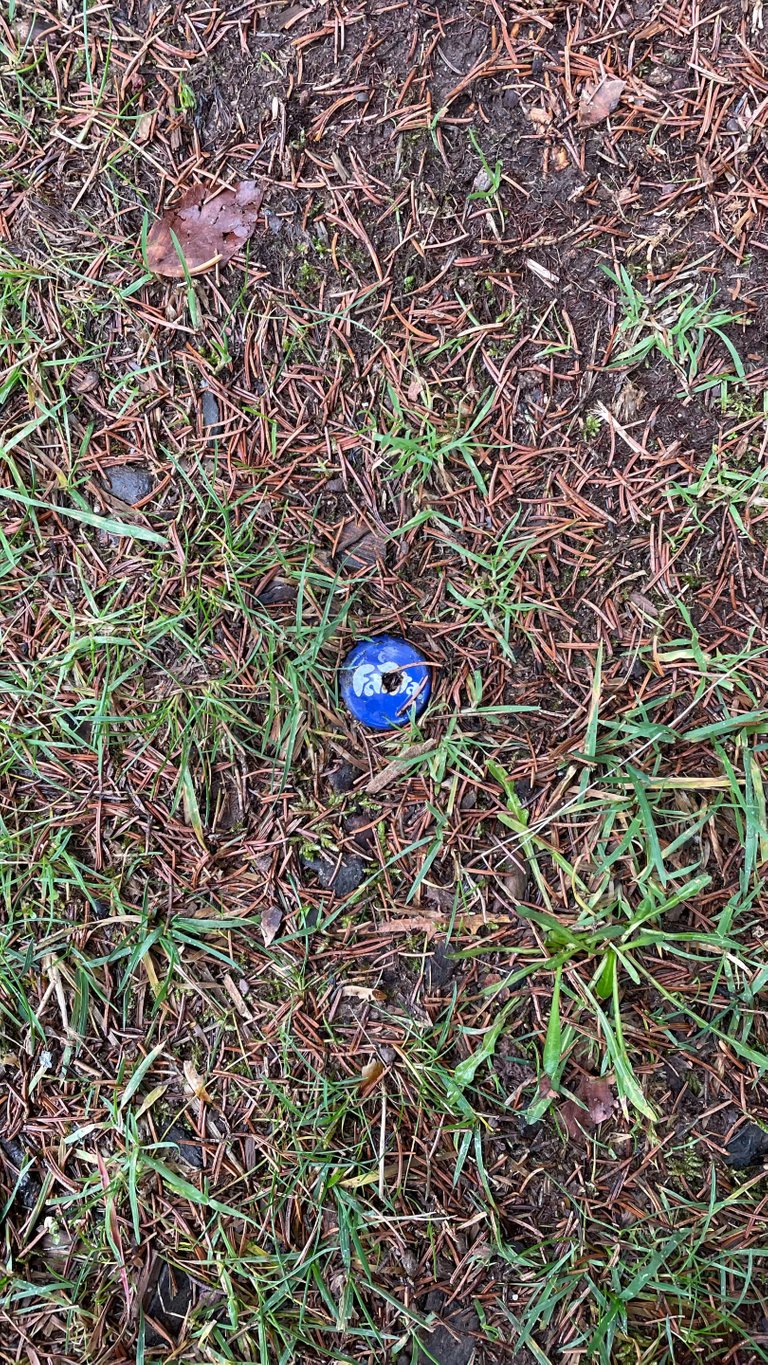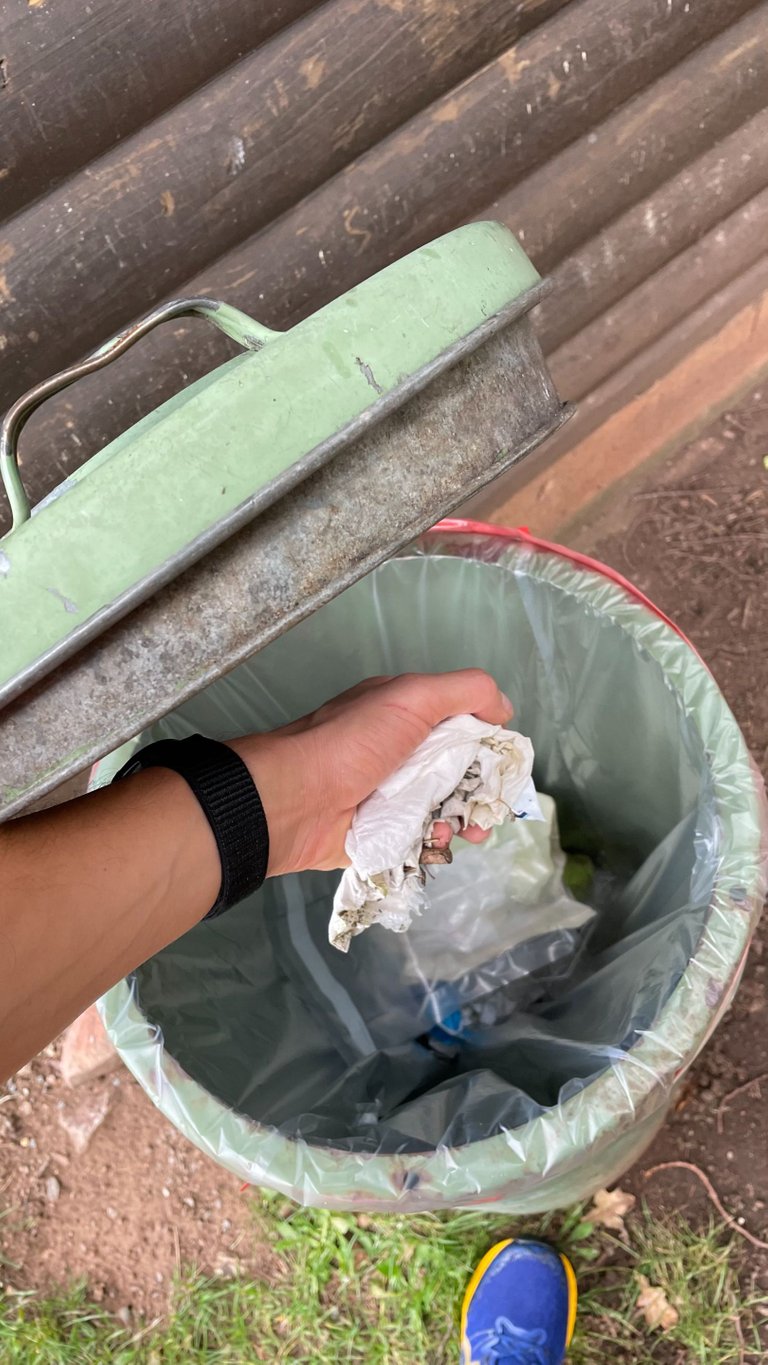 Since it had also started to rain in the meantime, I then also immediately went on my way again and picked up most of the little things on the way without taking any more pictures.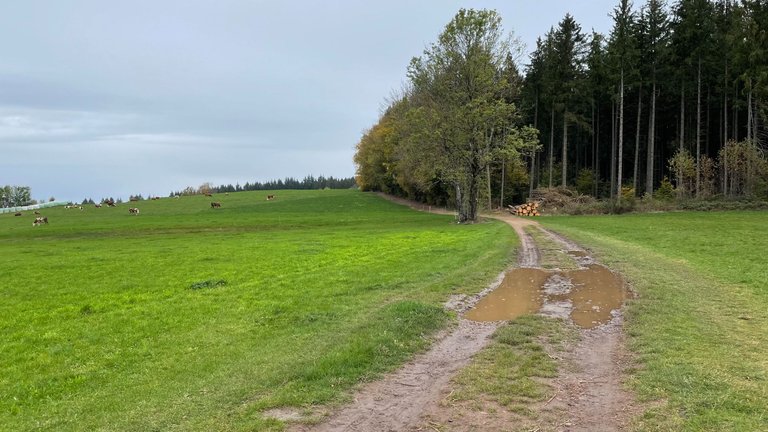 On the further way I passed this beautiful bench...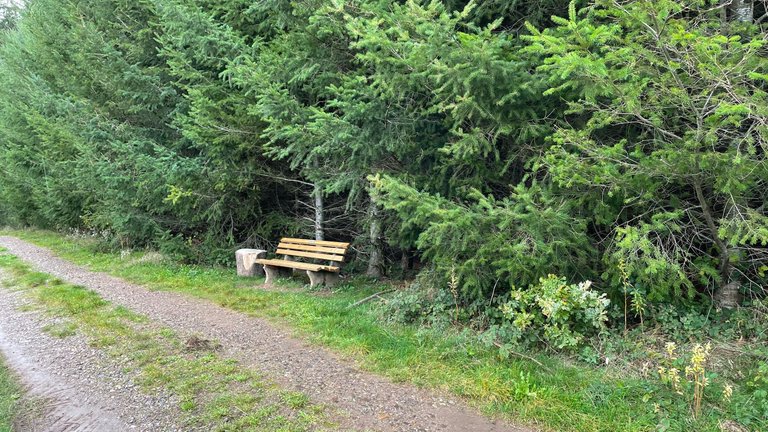 ...mmh a bench in the forest - I remembered the above-mentioned specimens and stepped a little closer instead of jogging further.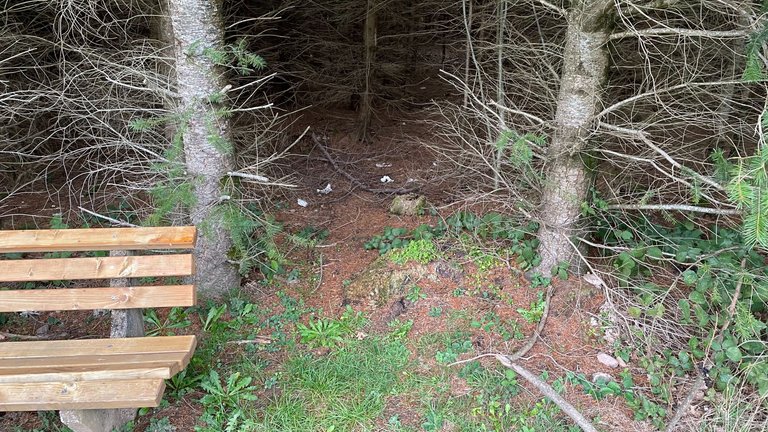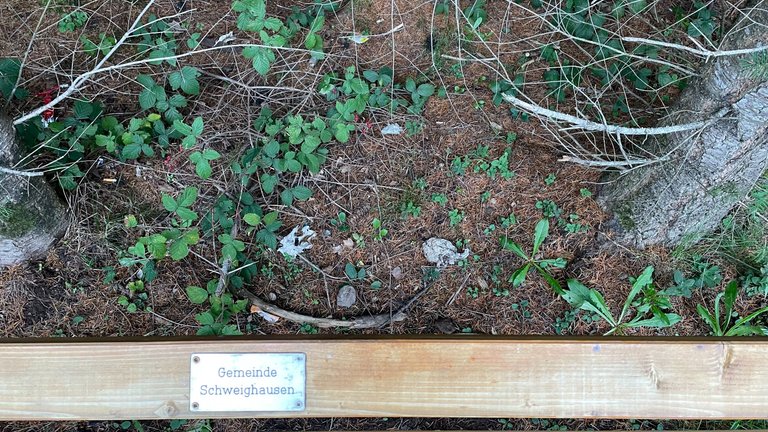 The dog owner has even thought about where you could hide the bag a little, nifty!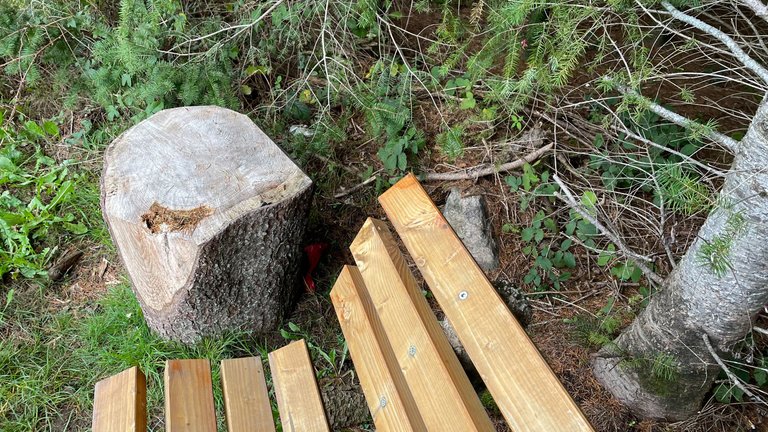 Nice yield, isn't it?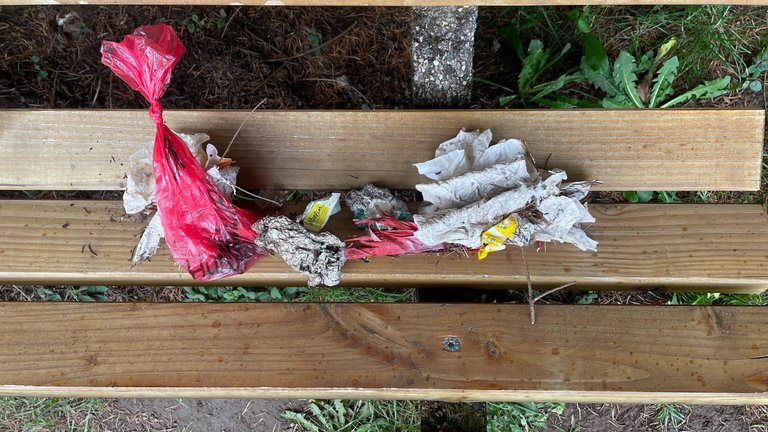 And then - fully packed (by the way, I didn't have a bag with me, I stuffed everything into my tracksuit) - back to the parking lot, disinfect my hands and drive the last few kilometers home and empty the bags...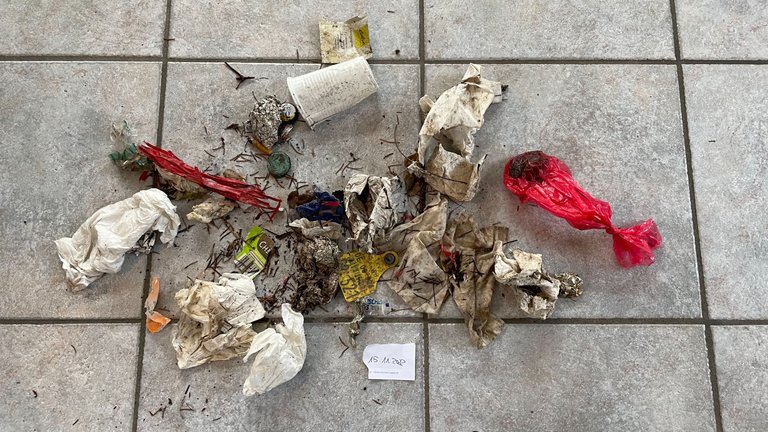 Of course, I then disposed of everything as it should be.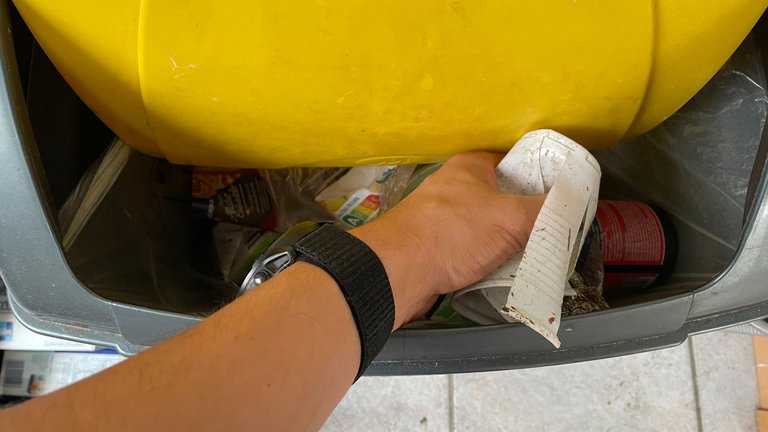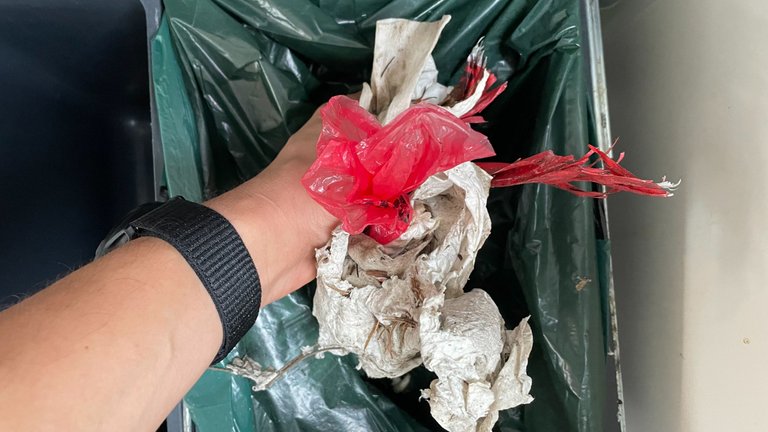 And last but not least, my little helper was allowed to do it, because the floor was - well - a little dirty 😅.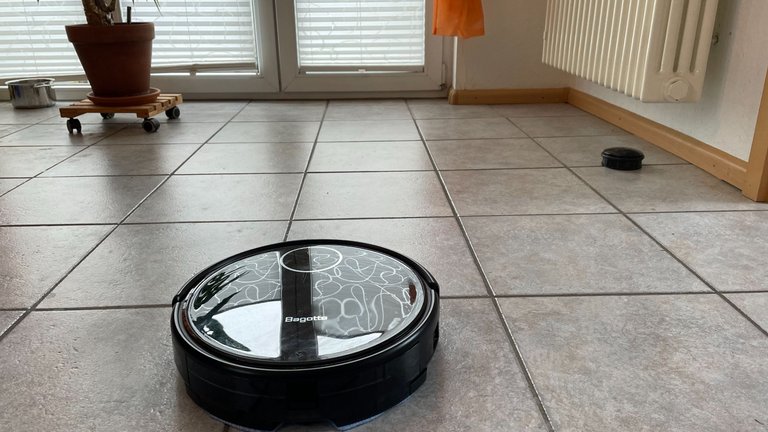 I treated myself in the time a protein shake, followed by a hot bath and will now then, after I have finished writing these lines, make me something delicious to eat.
Oh, and if anyone is interested in the sporty part:
Distance: 5,15km
Pace average: 6:35/km
Best pace: 5:15/km
Time: 34:30 (without the stretch break)
---
The photos were taken by me with my Iphone 12.
Mostly translated with DeepL Translator (free version)

---
---
@cleanplanet