Hi. We launched the Hive/Cent pool, our first liquidity pool, two months ago. So far, around $3,000 has been traded in the Hive/Cent pool. Our second liquidity pool became active today. Cent/Pob liquidity pool is available.



You can access the Cent/Pob liquidity pool at https://tribaldex.com/dieselpools/. When you come to the page, select the token you want to sell. Then select the token you want to buy. Continuing in this way, you can easily trade CENT/POB, POB/CENT. I added about $200 of liquidity to the pool (average 10,000 CENT+420 POB). Small transactions will not be a problem. However, it will give a price shift warning for large transactions. I will add more liquidity over time. After a certain period of time, liquidity provider rewards will also be active. We will launch more CENT/x coin pools over time.



Trading in liquidity pools, adding liquidity, deleting liquidity, etc. I mentioned the transactions in the previous liquidity pool announcement. I will post a detailed article on this topic. See you in new posts.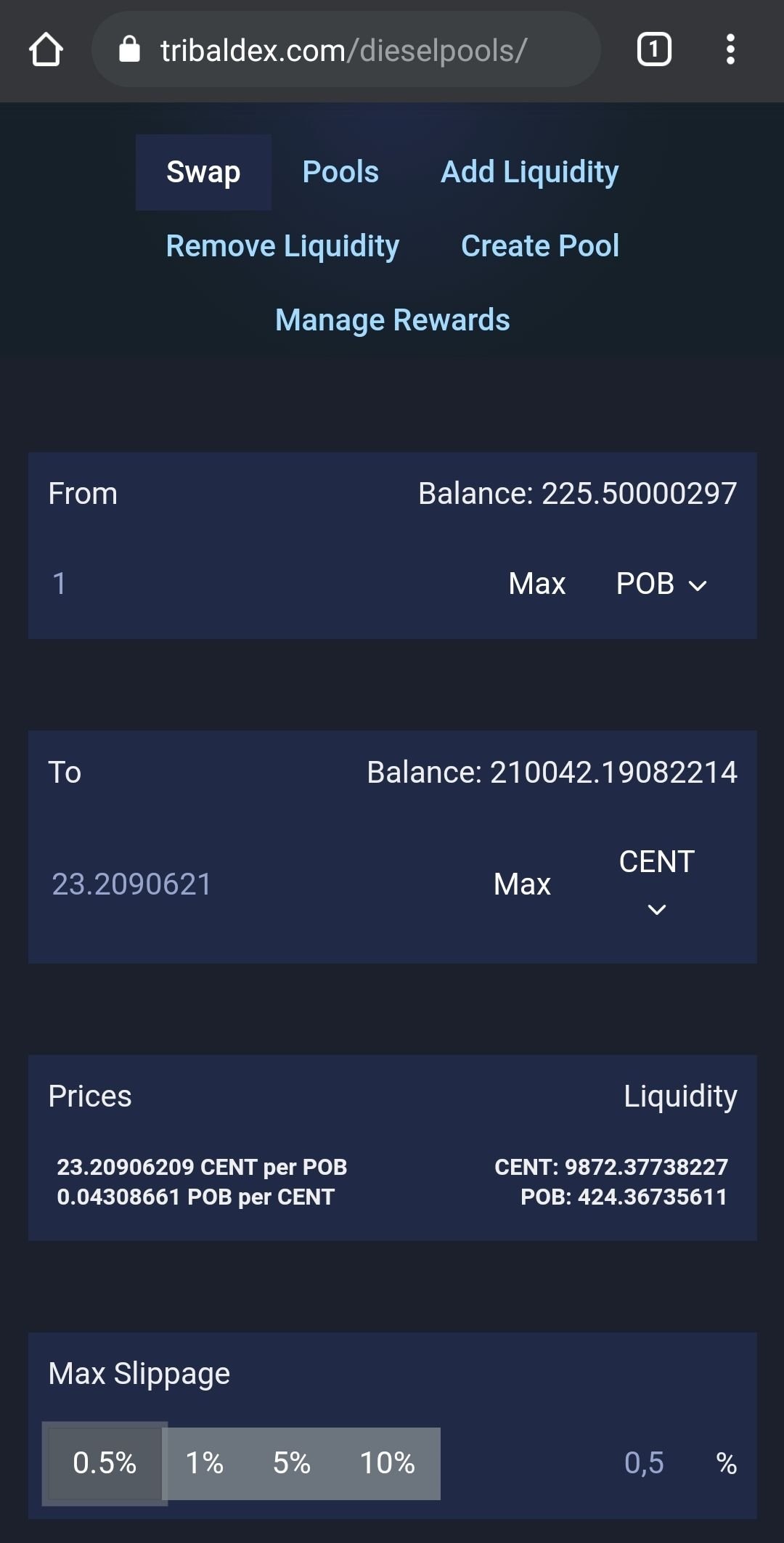 Previous liquidity pool announcement: https://peakd.com/cent/@anadolu/hive-cent-liquidity-pool-active