I encountered a lot of news yesterday that had me chomping at the proverbial bit. I just wanted it to be shared here. I reached out to @active-truth to see if she wanted to run with it as it'd give her a chance to put some "I told you so" messaging out there. I haven't heard from her yet and I can't resist any longer. I must write something because it is building up behind the dam and it the dam breaks it'll be chaos. As is it is enough information that it is going to be my attempt at wrestling this into some sort of stream of consciousness sharing... If you will, wish me luck. If you're reading this and make it to the end you'll be able to tell if I actually was lucky or not.
Where is it?
There have been plenty of people stating that SARS-COV-2 doesn't exist and that it is made up.
Myself and others have countered with...
"I had it. The symptoms and timing match."
In my case I had it before they tested for it. I will now qualify and say I had something. When I say I don't need a vaccine because I already had it and survived giving me natural immunity people will note that I say "I think I had it because the symptoms match". They will then ask me why I don't get tested to find out. Well I actually researched the RT-PCR tests quite extensively and even listened to the person that developed them. I know that they don't prove much of anything and depending upon the cycles used they can generate massive amounts of false positives.
They will often then push back saying... "but you are uncertain" to which I state that I am not 100% certain but I am certain enough in the probability of things that I am not worried about it. I then also explain that I had been carefully tracking the morbidity (what percentage of people it kills) of COVID since before the CDC or WHO were even talking about it. I was watching it emerge in other countries because I actively try to pay attention to things going on around the world using my own time and effort.
Those numbers dropped lower and lower as we became more familiar with the situation. They in fact dropped so low that anyone that knows anything about flu seasons and such would be asking "we locked down for this?" not to mention we are still locked down. The morbidity rates are substantially lower than a bad flu season at this point. @rok-sivante has a post that breaks some of these figures down in one perspective.
I have for some time been the guy that reads the inserts to vaccines. When I see numbers like "1 in 100,000 experience side effect A" that translates to a percentage for me. I also consider what impact side effect A would have on my life. Is it temporary, or is it permanent? If it is temporary what is the likelihood of it changing into something life threatening?
When the percentages and side effects are higher danger to me from the vaccine than the illness then I'll take the illness every time.
This is true of COVID and the vaccines related to it.
See the post from @rok-sivante above for comparison...
Yes, but where is it?
You see my assumption and the assumption of people that make the counter that I did is that we had COVID.
Yet flu cases have all but disappeared. In my case other people in my house were tested for influenza and pneumonia when whatever it was went through our house (before CDC was talking about it... around New Years 2020) and those tests came back negative. Assuming the tests were correct.
Yet there are other coronaviruses. There may even be this one. There are also other illnesses that can cause similar symptoms.
It is very possible many of us that say "It is real, I had it" had one of these illnesses. How can we know?
The answer could be "They tested and told me that was it."
We may also hear "It is real, I know people that died from it." Yet again how do you know they died from it? The doctors told you.
Normally that would be acceptable but there is a major problem with this. It is a problem many people are talking about.
The truth...
They have NEVER isolated SARS-COV-2. They supplied biological testing taken from multiple subjects and combined together that as many elements that would have nothing to do with such a virus. As such they are not an ISOLATE by any normal year, or normal scientific testing standards. Any tests run against those samples selected can key off of many unrelated things.
Furthermore they are using the RT-PCR test (which CDC only recently declared will cease to be used as of DECEMBER) which is being used at cycles from 35-45 in many places. With cycles this high you can potentially find any substance on anything. This might explain why a President in an African nation (apologies I don't remember which one) submitted animals, papaya (a fruit), and other things which came back positive for COVID.
The test also cannot identify any VARIANTS. Not only that it can't differentiate between COVID, the FLU, or other coronaviruses (which we used to call the common cold).
If they haven't isolated COVID how can they tell you about all of these variants? Realistically, they can't.
The Believer becomes the Nonbeliever...
Yesterday Mike Adams (aka The Health Ranger) who runs a scientific laboratory testing facility, as well as many websites including naturalnews.com, chemicalviolence.com, and brighteon.com came out apologizing to all the people that stated it didn't exist. He was absolutely certain that it did.
He has changed his mind due to the evidence, or should I say lack of evidence that is coming out.
It was his very thorough article that I read yesterday that I thought seriously needed to be posted about. I told @active-truth about it and was waiting to see if she responded. This post is worth the read. It is the inspiration for my jumble of words here... well at least one of the inspirations.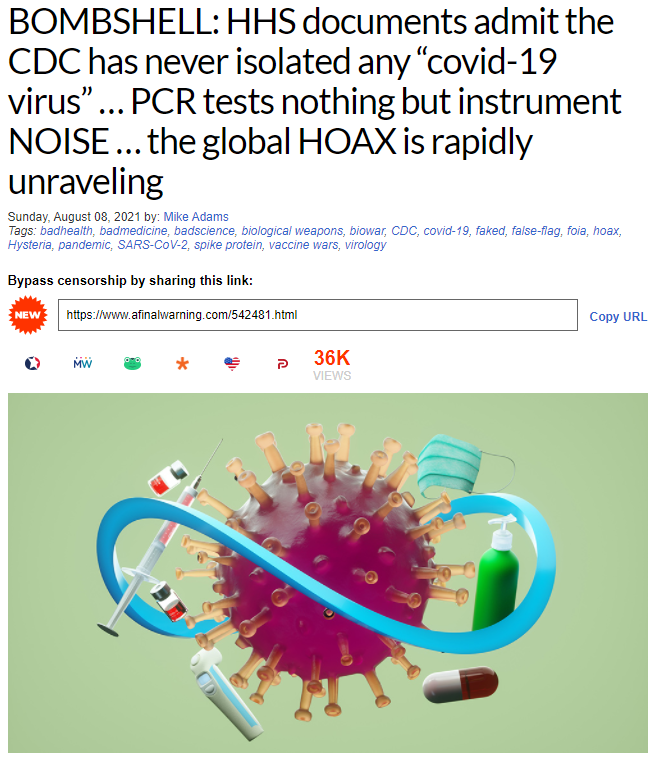 Link - Well worth reading. It addresses details I am not going to go into here.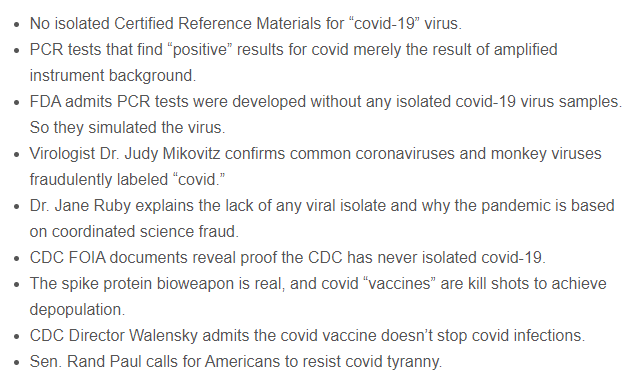 Yet this was not the only article... they have come like a flood and I am going to go ahead and put all of them that caught my attention here before I continue my word journey.


Link

Link - Who knew you'd have to FORCE Doctors and Healthcare "Experts" into giving a vaccine that is "good for you."


Link


Link


Link


Link


Link

Link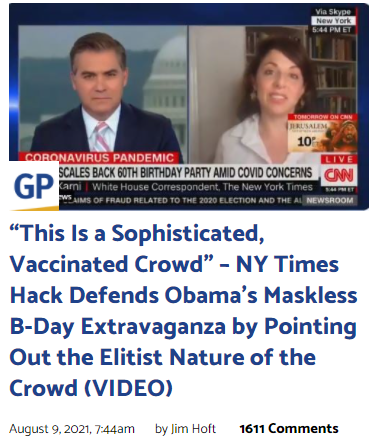 Link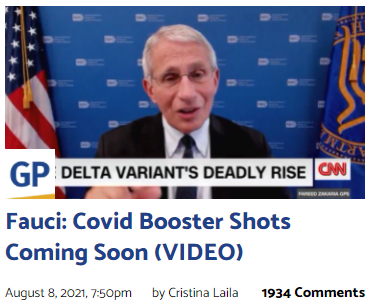 Link | Another link from different source


Link


Link


Link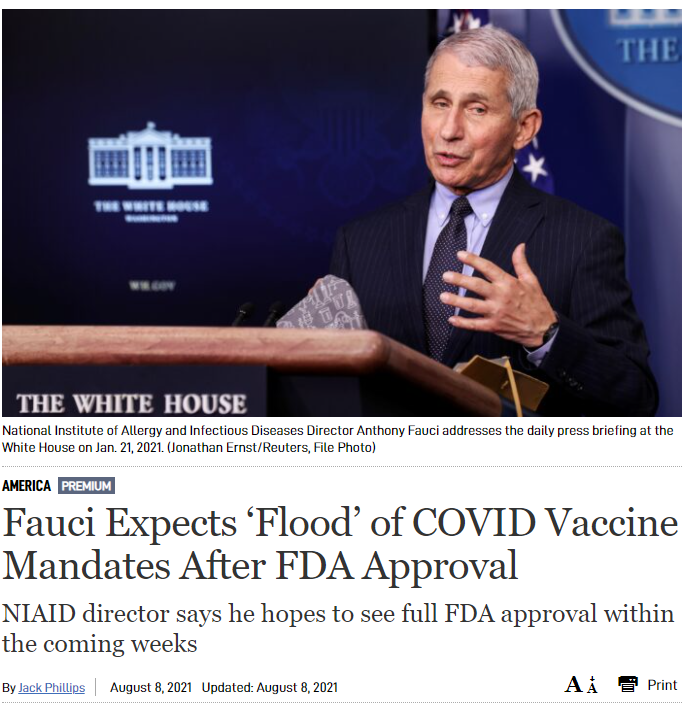 The Epoch Times - Premium Link
---
So what?
Really, is that all you have from all of that? So what?
They haven't isolated the virus. Thus, they do not have an accurate sample to test against.
If they haven't isolated the original virus how can they be telling us about variants?
The RT-PCR test has been admitted as flawed and the CDC themselves recommend discontinuing it's use. Yet this is the same test they also told testers to lower the CT to 25 only for vaccinated people which would make the positives for COVID appear to be lower for vaccinated people due to people that were not vaccinated being tested at significantly higher cycle rates. (I shared a document with the CDC PDF for this last month or the month before.)
The test cannot differentiate between COVID and INFLUENZA. It also cannot tell you how much of the virus you have. It is a simple YES/NO test.
Flu which traditionally kills people all over the world every year has been magically eradicated in some places. Perhaps it is simply the fact that many people with the flu are being classified as COVID? Which seems more likely?
There are some reports that a Flu shot helps with COVID. Hmmm... could it be because it was the flu and not COVID in those cases?
They don't care what type of mask you wear as long as you wear one. That is an indication it is a test of your obedience more than something that actually has a medical purpose. Add in the fact the people mandating the masks are frequently (way too often these days) getting caught violating their own mandates right after they are issued.
They choose for political reasons when to classify a crowd of unmasked people as a "super spreader" event and when not to.
They are recommending booster shots of the vaccine when the vaccine is not working.
Outbreaks of the "variant" or so they claim are higher in highly vaccinated regions.
Unvaccinated children have become infected by their vaccinated parents.
Looking at the numbers COVID is less dangerous on a percentage basis than the vaccines.
The morbidity of COVID is around that of a flu season. It is just getting A LOT of attention. Perhaps it is around the morbidity of flu because most of the cases of death potentially ARE the flu.
You had it? How do you know? They didn't isolate it. How do you know it wasn't the flu, or something else?
Some medical experts have stated they think each push for vaccination potentially sets the possibility of achieving herd immunity back by as much as 6 months. Many of them think this would have all been over a long time ago (in a positive way) had we simply not locked down and handled this like we do any other year with a heavy flu season.
Do you think the German people looked into a mirror and thought they were bad and evil people because their rulers had convinced them it was all at the fault of the Jews? That process is called dehumanization. It is what our "rulers" are using propaganda to turn the unvaccinated into. Take their rights away, put them in prison camps, don't let them go to restaurants, don't let them shop, etc... the steady fall towards concentration camps, and executions. If you agree with this when you look into the mirror do you see the Nazi SS uniform that you are wearing? Guess what neither did most of the German people. You also can't hide forever behind "I'm doing what I was told", or "It is my job".
FINALLY: A simple dichotomy and it is not false. If the vaccine works then there is no need for a vaccine passport. If the vaccine does not work then there is no need for a vaccine passport. If it works then no one is going to infect you with COVID. If it doesn't work then there is no reason to take it and thus no need for a passport.
There is so much more to this. There is a huge amount of lying going on. Those behind it are weaponizing the people that blindly trust them into going after and attacking those who spread "misinformation" while practicing what I typically refer to as PROPAGANDA 102: "Accuse your enemy of that which you are guilty".
The mirror never lies. Sometimes we just refuse to acknowledge what it reflects.
EDIT:
If you have been paying attention to my articles... I often update them after the original post. I will be doing that here.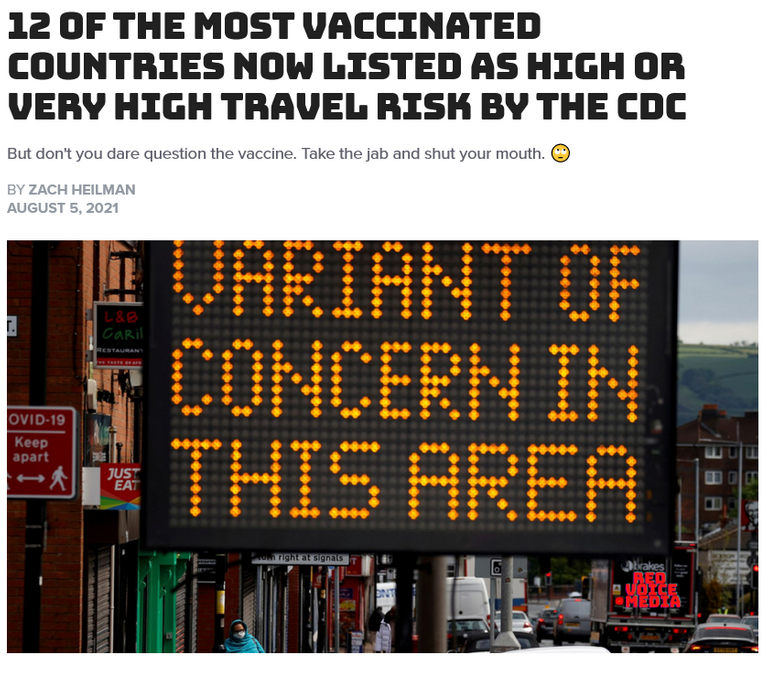 Link
The countries listed as very high travel risk include Malta, United Arab Emirates, Seychelles, Chile, Uruguay, Bahrain, Mongolia
The countries list as high travel risk include Iceland, Qatar, Belgium, Canada, Israel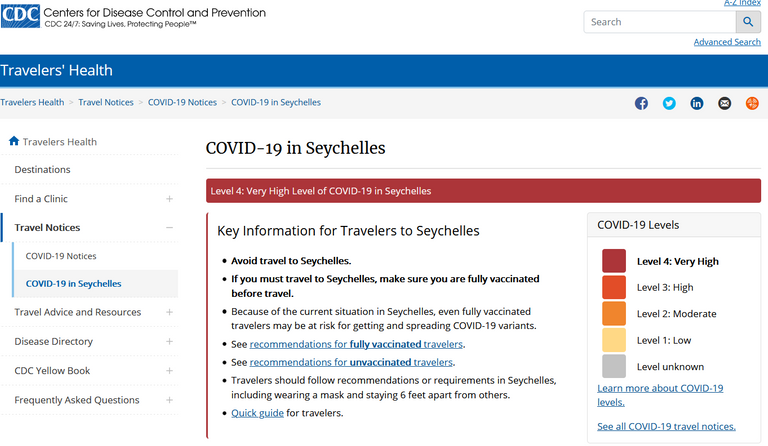 If you must travel to Seychelles, make sure you are fully vaccinated before travel.
Seychelles is perhaps the MOST vaccinated place on the planet. Apparently the vaccine is not helping. In fact they are in terrible shape. Yet the CDC is advising people to make certain they are fully vaccinated before traveling there.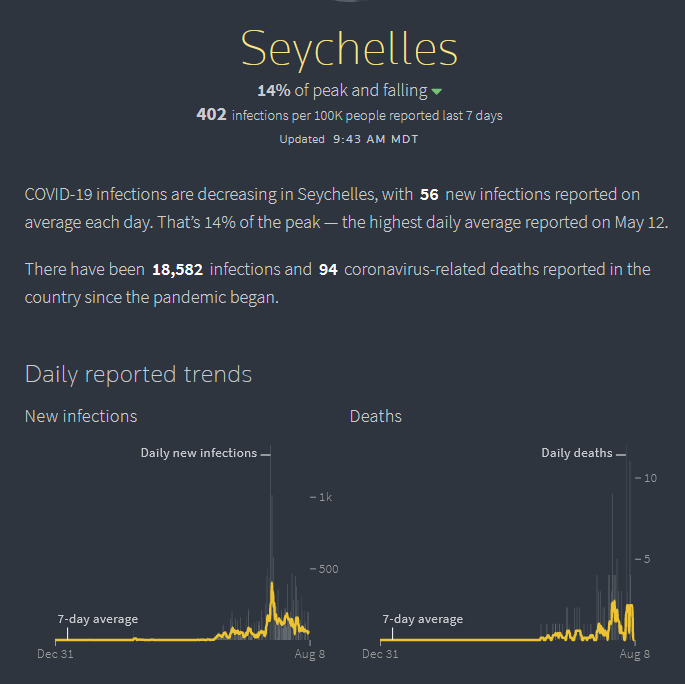 Link


Link
NOTE: The article at the bottom is from May 13th!!! Then look at the chart above from another website showing the increase (huge surge) in cases and death. They seem to correspond with AFTER vaccination.
---
Why possibly could they be pushing this vaccine so hard EVEN for those that survived and should have natural immunity which is better than that conferred by any vaccine?
Some have theorized the following reason: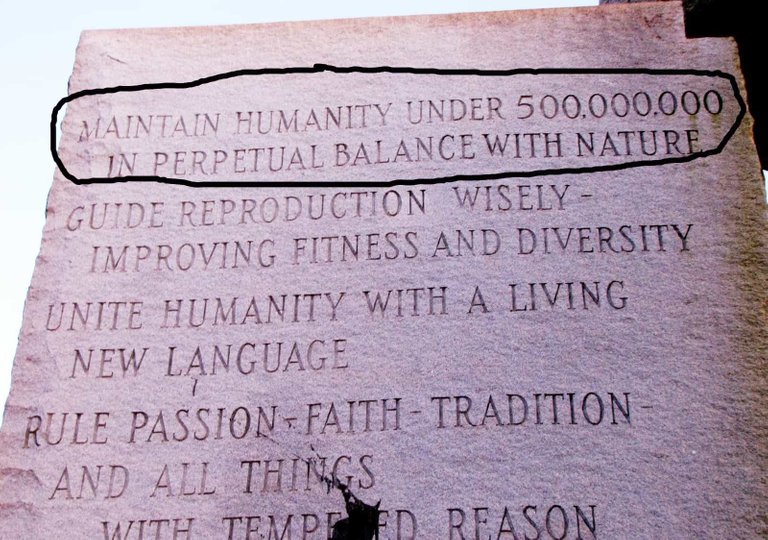 The Georgia Guidestones
---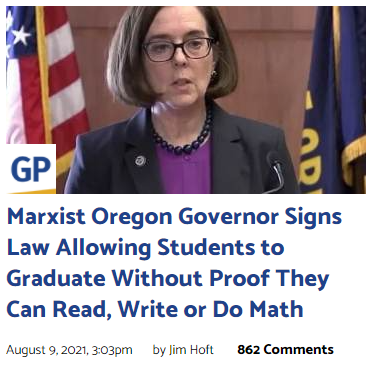 Link
Yet somehow we think it is okay for them to vote????


Link


Link - Given what it is beginning to look like this may be an incredibly effective way to destroy our military.


Link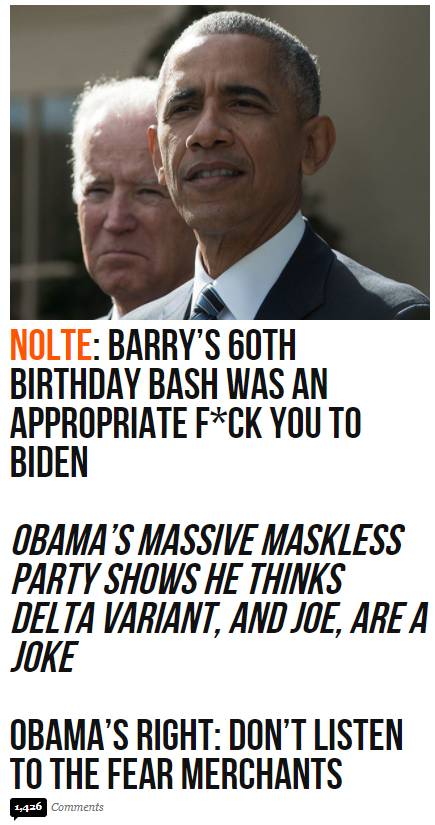 Link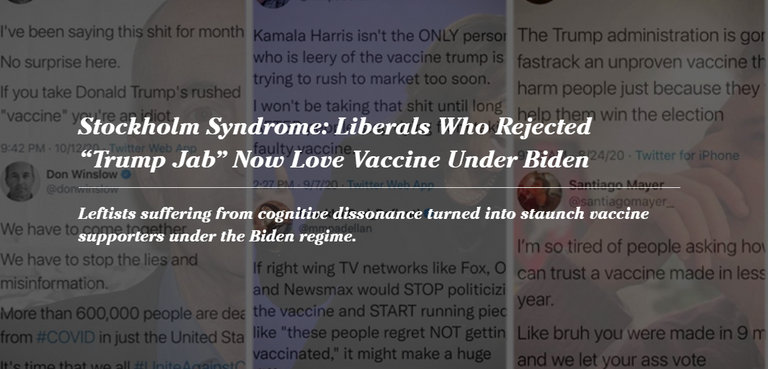 Link


Link


Link


Link


Link


Link


Link


Link


Link


Link


Link


Link


Link


Link


Link
Three words seem to describe almost ALL of these things...
Dehumanization
Fascism
Totalitarianism