There is a photo contest by @friendlymoose called POBphotocontest.
Every week on Sunday a new round starts and the motto is announced.
To participate, you have to publish a post according to the theme, then leave a comment and a link in the contestpost and use the tag #pobphotocontest.
There are POB tokens to be won, which will be distributed as rewards for the published post.
Also @good-karma has donated Ecency points for the winners.
So it's worth joining in there.
This week's theme is trees and here is my contribution.
Lord of the forest!
My picture for the contest was taken in New Zealand. More precisely in the Kauri forests on the North Island.
It is TANNE MAHUTA. The locals call him Lord of the forset.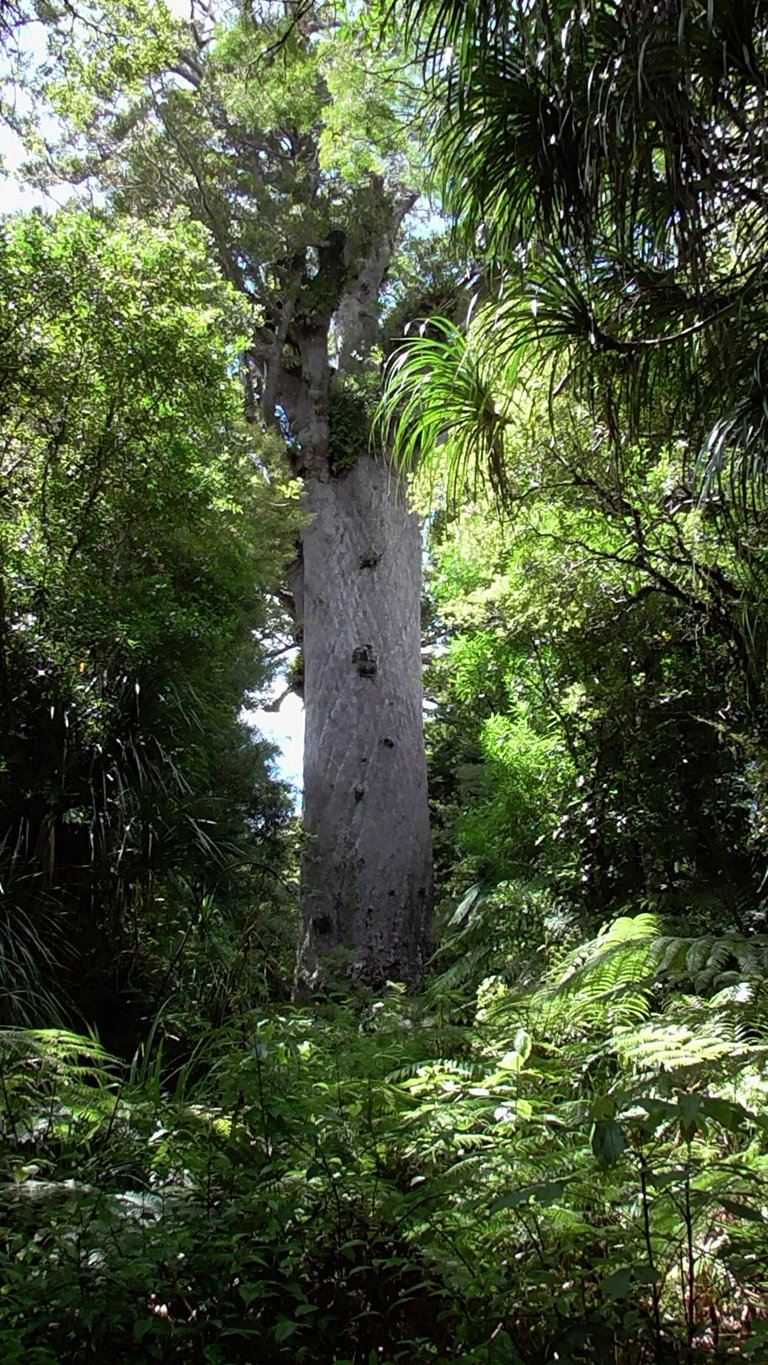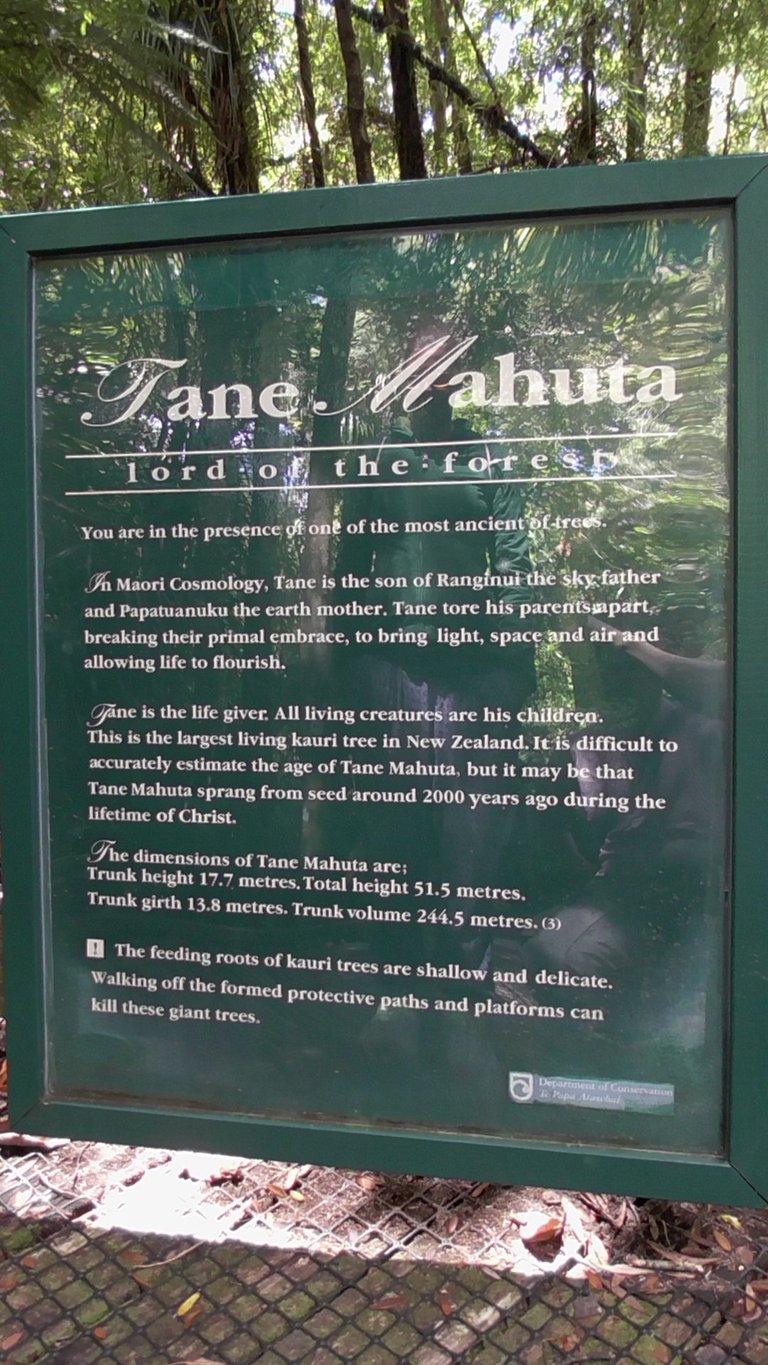 Tanne Mahuta is a Kauri tree. These trees are the oldest and most impressive trees on New Zealand. They do not grow tall but they are very wide.
Tane is estimated to be about 2000 years old. Its height is 51.5 metres and its girth is 13.8 metres.
The roots of a kauri tree spread very far and are very sensitive. Tane has a soil volume of about 244.5 metres.
You can't get too close to this tree, so you can only look at it from a few metres away.
The New Zealanders have built a sluice through which you have to pass before entering the forest. This is how they try to protect the forest and their trees.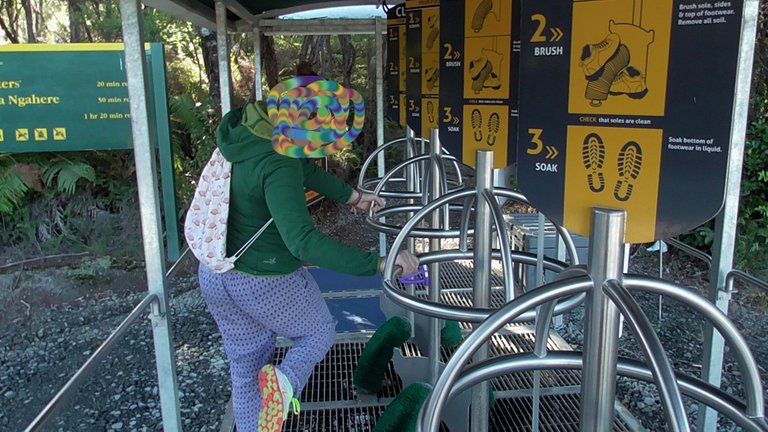 The kauri trees were once used by the Europeans mainly for shipbuilding, so these trees are almost extinct. A strict protection programme has at least helped to preserve and slowly rebuild these trees.
However, as these trees grow very slowly, it will probably take a few hundred years before we really see the results.
What else the trees can do can be seen here.
This is Te Matua Ngahere. The locals call him Father of the forest.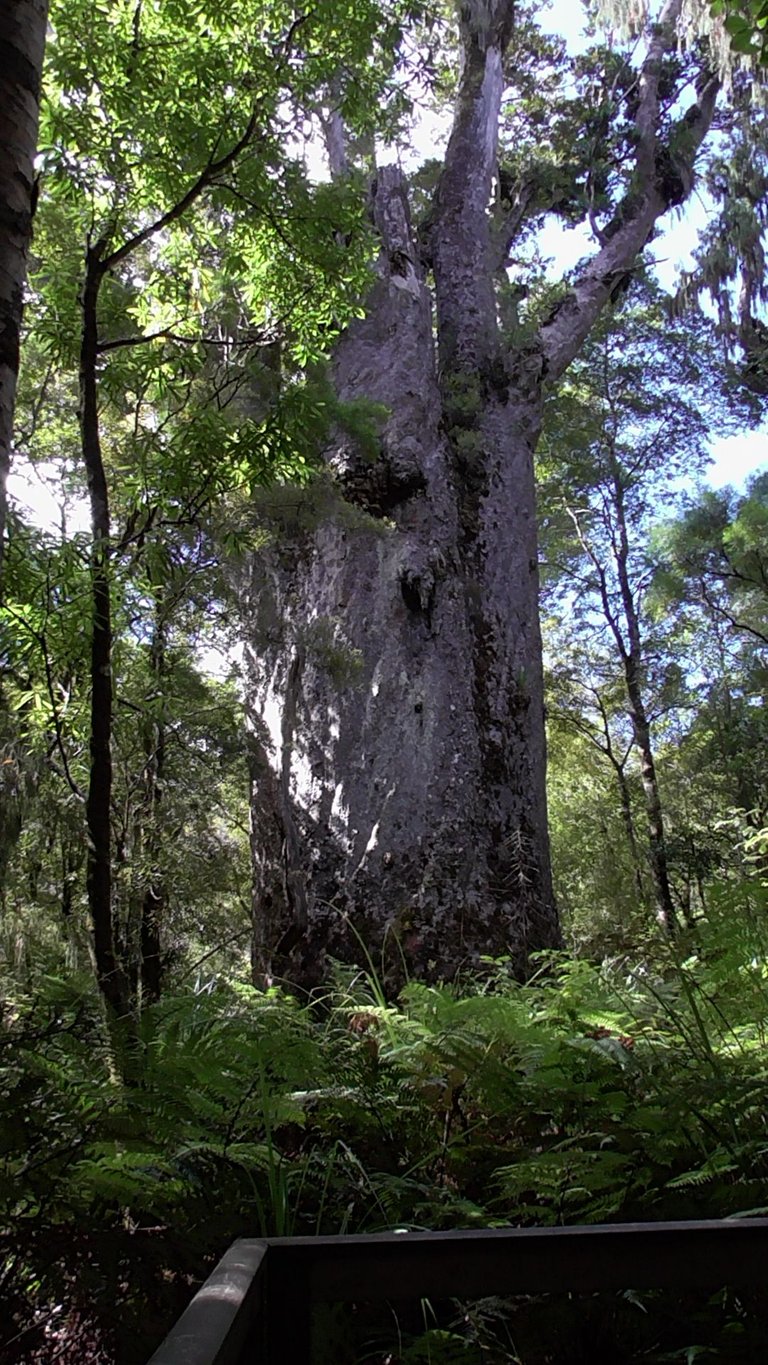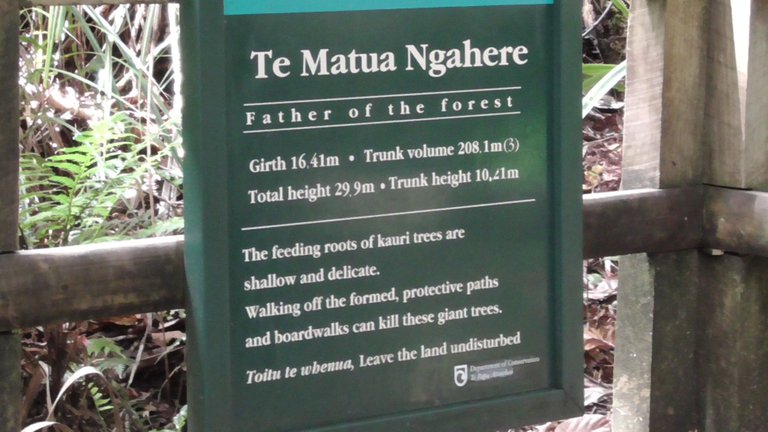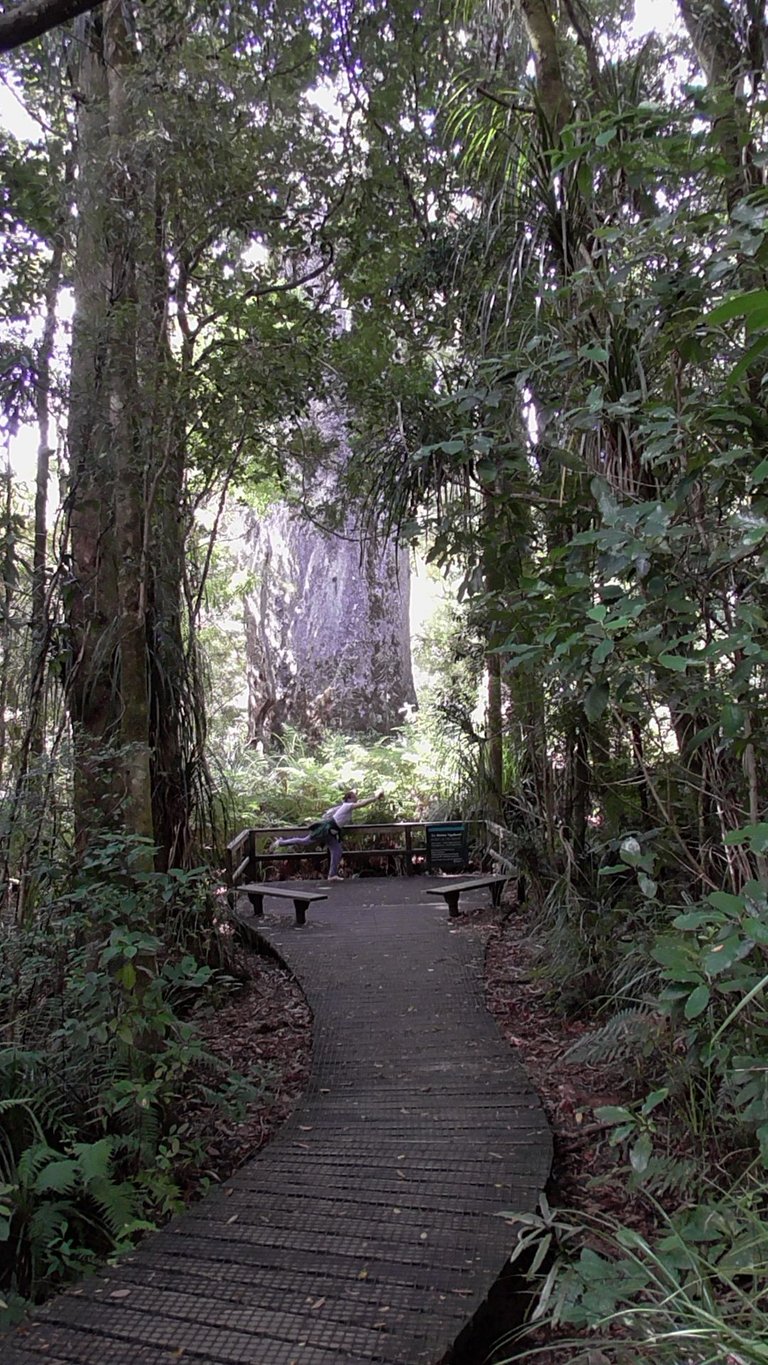 And this one you could touch.