A little dissapointing to reach the 1000 good answers mark playing the Proof Of Brain (POB) game at https://fulltimegeek.com/game/ because of the fact that at the moment ONE mistake is made, that 'Streak' counter goes back to zero.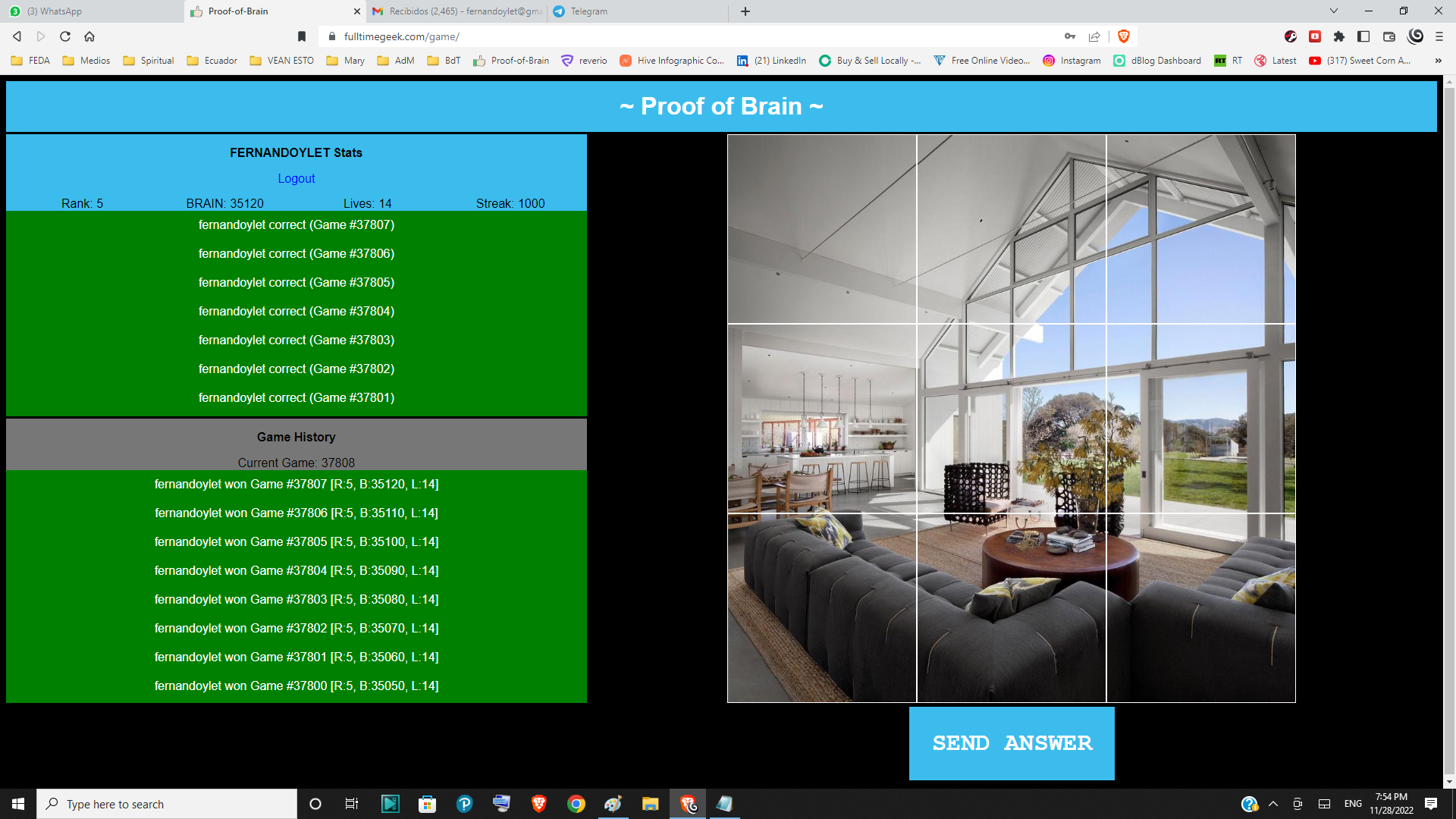 This is my second complaint after participating on the POB Explainer Video Contest and receiving half of the 3rd place prize for my entry.
Immediately after receiving those 1000 POB tokens, I prepared and uploaded a video to 3speak.tv with title "Where are the winners of the POB explainer video contest ?!?" but it didn't finish encoding.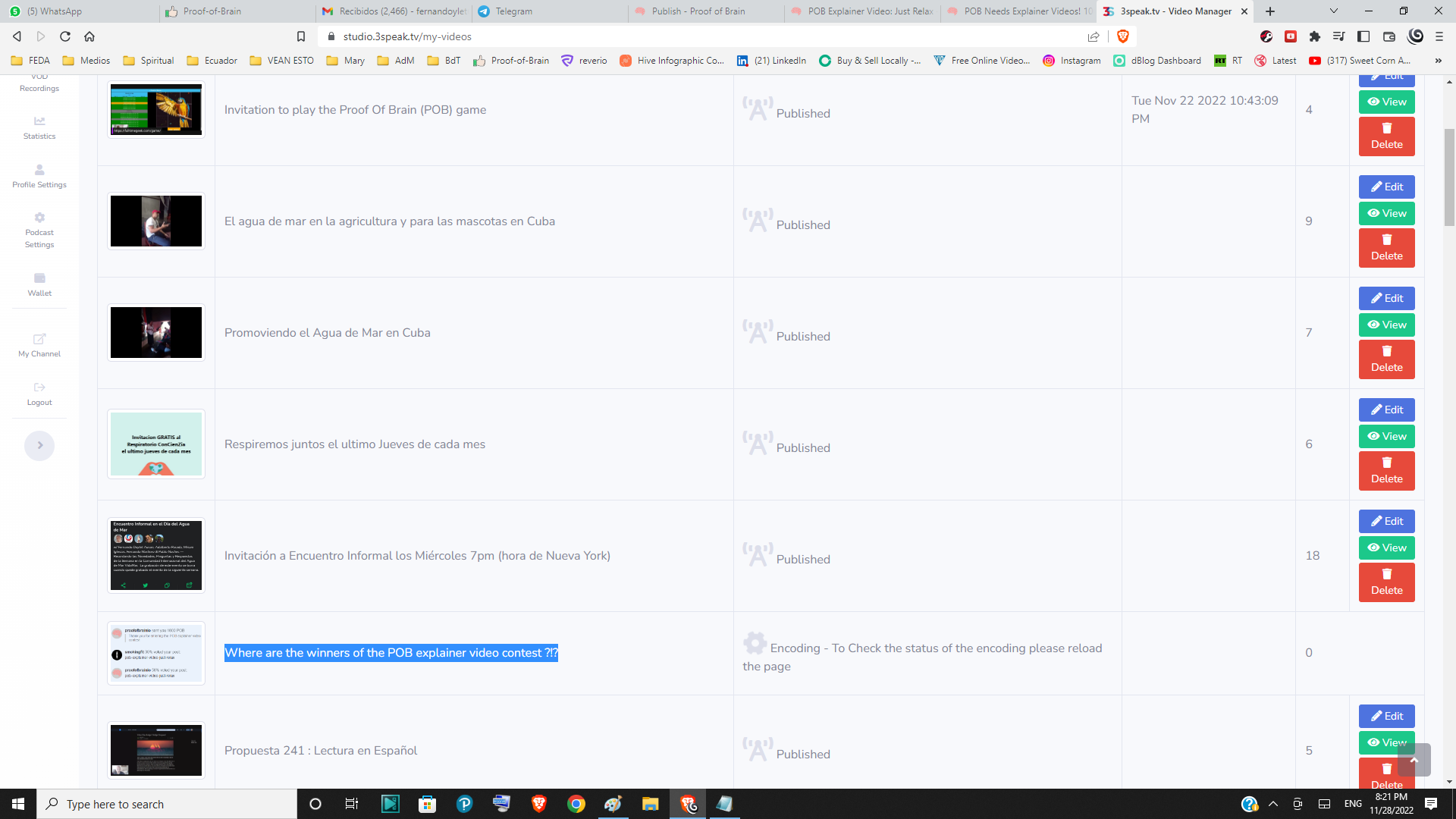 Tired of waiting for 3speak to finish encoding that video, I wrote a comment with my complaint below the contest announcement, and received a clear explanation of why that happened. You can see it for yourself and reach your own conclusion.
After that, I deleted the original of the video I uploaded to 3speak, but I have no idea of how to remove that video still being encoded on 3speak. I am writing this post to explain the history of that video, in case one of these days 3speak finish enconding it and make it public.
Thank you for reading this piece of contemporary history. If your are kind enough to leave your comment, it could be the motivation needed by the administrator(s) to improve the POB community experience. And if the community experience improves, more people will be attracted to POB.
Posted using Proof of Brain