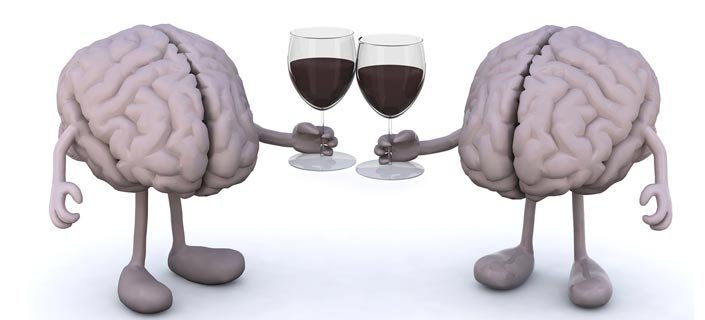 Source
In the not-too-distant past (when everything here was still "forest" hahaha), I remember the first things that started to emerge. Much due to the people I followed too and who were from my country, such as @vempromundo's posts with a contest to win 100 POB from delegation that was done every week. Little by little, the value of POB was growing due to the success that the tribe was making and the whales entered the game. It didn't take long and someone created one of the most successful contests to date here in the tribe: WOTW created by @calumam and today in the hands of @scholaris.
They all had something in common: Engagement. @vempromundo discovered early on the beginning of here and soon got involved getting good delegations at the beginning which helped him promote his contests with his investments made in the token. @calumam at the beginning of WOTW it was necessary to make a good engagement to be able to win and this gave a great growth in the interaction between users. @scholaris has been testing this rule again in recent contests with extra points to win.
WOTW gave big payouts in POB in the beginning and when the value was high it was a HUGE gain. Winning the delegations and in successive ways made by @vempromundo would make you climb the top positions quickly in a time that was not so popular here. And today the WOTW prizes are very generous for whoever wins and all that you needed and needed to get involved.
I also remember that in the first WOTW I said that maybe I couldn't win because I can't compete with some people here who can comment in several publications compared to me and mainly because of my time, but that I would always be participating and sharing in a way to promote the contest and spread it around.
It is notorious how the number of participants has increased in recent months and at the same time the amount of comments per post. I even made a post last month saying thanks and saying how happy I was for it. I even promoted a 200 POB delegation in a challenge through this post where people who participated, some went to the Tribe Trending.
This is all engagement. You might not be able to comment like I do on every possible post, but writing your daily posts, participating in contests, helping to promote and above all responding with quality to all the comments you receive is already a HUGE step to continue spreading and motivating engagement .
It is through this that connections and friends are created. And many of these friends of yours will grow, many of those who comment in your posts will one day turn into whales and will be able to reciprocate by voting with great generosity in your posts... But if today you don't pay attention to them and just do "just to do" they will abandon you and over time find other users who interact better and so there is the connection that you lacked for not having done the ESSENTIAL: ENGAGEMENT
Engagement is everywhere and in many forms. I try to give back to these people as much as possible and when I grow up here I will be able to distribute better votes to those people who make a difference within POB. And don't forget that many people (including me) are watching how you behave and have been doing your work here... When your earnings decrease, it's no use crying for the engagement you failed to do when you could.
That was my participation in the contest promoted by @wiseagent
Português
Qual é o seu poder de engajamento no POB?
Em um passado não muito distante (quando tudo aqui ainda era "mato" hahaha), eu lembro as primeiras coisas que começaram a surgir. Muito devido as pessoas que eu seguia também e que eram do meu país como as postagens do @vempromundo com concurso de ganhar 100 POB de delegação que era feito toda semana. Aos poucos o valor do POB foi crescendo pelo sucesso que a tribo fazia e as baleias entraram no jogo. Não demorou muito e alguém criou um dos concursos de maior sucesso até hoje aqui na tribo: WOTW criado pelo @calumam e hoje em mãos do @scholaris.
Todos tinham algo em comum: Engajamento. @vempromundo descobriu logo nos primórdios o início daqui e logo se envolveu conseguindo boas delegações no início o que ajudou a ele promover seus concursos com seus investimentos feitos no token. @calumam no inicio do WOTW era necessário fazer um bom engajamento para poder vencer e isso deu um grande crescimento na interação entre os usuários. @scholaris vem testando novamente essa regra nos últimos concursos com pontos extras para vencer.
WOTW deu grandes prêmios em POB no começo e quando o valor era alto, isso era um ganho ENORME. Ganhar as delegações e de maneiras seguidas feito pelo @vempromundo te fariam subir as posições no topo rapidamente numa época que ainda não era tão concorrido aqui. E hoje os prêmios do WOTW são bem generosos para quem vencer e tudo isso você precisava e precisa se envolver.
Lembro também que nos primeiros WOTW eu falava que talvez eu não conseguisse vencer pelo fato que eu não consigo competir com algumas pessoas aqui que conseguem comentar em diversas publicações comparadas a mim e principalmente por causa do meu tempo, mas que eu sempre estaria participando e compartilhando numa forma de promover o concurso e espalhar isso por aí.
É notório como nos últimos meses aumentou o número de participantes e ao mesmo tempo a quantidade de comentários por post. Eu até fiz um post mês passado agradecendo e dizendo como eu ficava feliz por isso. Eu até promovi uma delegação de 200 POB em um desafio através desse post em que pessoas que participaram, algumas foram para os Trending da tribo.
Tudo isso é engajamento. Você pode talvez não conseguir comentar como eu em todos os posts possíveis, mas escrever seus posts diários, participar de concursos, ajudar a promover e principalmente responder com qualidade todos os comentários que você recebe já é um passo ENORME para continuar espalhando e motivando o engajamento.
São através disso que se cria conexões e amigos. E muitos desses seus amigos irão crescer, muitos desses que comentam em seus post um dia irão virar baleias e poderão retribuir votando com uma grande generosidade em seus posts... Mas se hoje você não der atenção a eles e apenas fazer "por fazer" eles vão lhe abandonar e ao longo do tempo achar outros usuários que interajam melhor e assim existir a conexão que faltou com você por não ter feito o ESSENCIAL: ENGAJAMENTO
O engajamento está em todas as partes e de diversas formas. Eu tento retribuir ao máximo essas pessoas e quando mais eu crescer aqui eu mais poderei distribuir melhores votos para essas pessoas que fazem a diferença dentro do POB. E não se esqueça também que tem muita gente (inclusive eu) de olho em como você se comporta e vem fazendo seu trabalho aqui... Quando seus ganhos diminuírem não adianta chorar pelo engajamento que deixou de fazer quando podia.
Essa foi a minha participação no concurso promovido pelo @wiseagent

---
Posted via proofofbrain.io