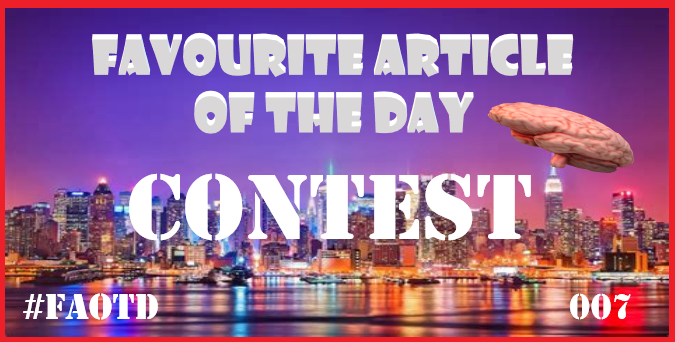 welcome back #faotd entrants, supportors and curators, It is never easy to build something new, but gladly I have had some anazing support in bringing this initiative to the community, without such it would have been almost impossible.
I would like to acknowledge each of them, without tagging them, you guys each know who you are, If you would like an ongoing mention please let me know, I would be happy to include you in a special section of our future posts in appreciation for your support of the #faotd and the #pob community in general.
I will be offering an incentive to reblog the #faotd posts, once we get our first five entries to the contest in a single day, I will give the First place Winner of that day a Bitcoin cash NFT from my prized collection. Lets bring our end game and make this community
a tribe to be reckoned with.


Winners of Yesterday's Contest
Winners were chosen at random using random.org
Image is currently unavailable I will post it in the comments Shortly
Yesterday's Contest Prizes
1) First place will receive a 6.5 #pob delegation + 1 Upvote from me
2) Second place will receive 2.5 #pob delegation + 1 Upvote from me
3) Third Place will receive a 1.25 #pob delegation + 1 Upvote from me
Prizes will be transferred shortly
Entrants for Yesterday shared these amazing Articles
@merit.ahama
shared a an article written by
@theindiantrader
in which was emphasised why we shouldn't blame technology for our own failures.
Blaming Technology For Our Failures
It is an important read for those of us unwilling to take into account our own failure in how we use technology each day.
@aimharryianne shared an inspiring article by @dreemsteem. which dug into the depts of why we should be open to blessing others, once we have of course done the relevant research, sometimes we find amazing people that are doing all they can to improve their communities and with a little help can do so much more, read this exceptional thought provoking article BLESSING THOSE WHO BLESS and share your thoughts.
@amberkashif shared an article by @timmypat about a girl his relation who realised after 14 years that she had wasted time doing what others had wanted her too do, A challenging story, something that is difficult to comprehend, but does happen, I believe no parent should force a child to follow in their footsteps, especially if it might affect their happiness, it is best to let our children follow their own path to success, The moment she realized how she wasted 14 years was also entered into @caluman,s POB-WOTW #013 using the word EUREKA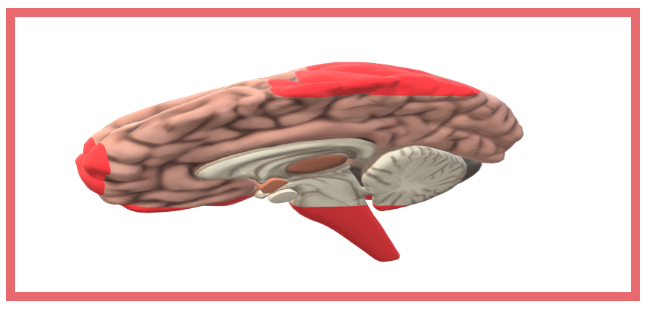 My Favourite Article of the Day
My Favourite Article of the day was written by @rubenmedina182 which went into the importance of using your brain in the #pob tribe and betting on your token to fulfil it's potential, but also how using our brain to each do our part in the tribe through, commenting, engaging and curation can have it's own rewards.
Having more #pob staked allows use to have more influence on how our rewards and our influence in the community grows with each stake, if you haven't read this article Importance of POB POWER I would suggest stopping by and giving it some brain power, we each benefit from our stakes, maybe it is time you considered how you want to use yours.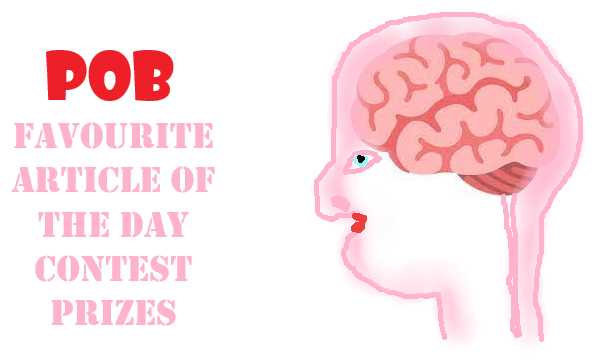 Today's Contest Prizes
Today's prizes will remain unchanged.
First place will receive a 6.5 #pob delegation + 1 Upvote from me

Second place will receive 2.5 #pob delegation + 1 Upvote from me

Third Place will receive a 1.25 #pob delegation + 1 Upvote from me
A new incentivised Prize of a prized Bitcoin cash NFT to the First place Winner of the #faotd contest that first reaches 5 entrants on that day, so lets get reblogging.
NOTE: It is worth noting that although winners will receive additional upvotes aswell as prizes, the percentage weight of these upvotes cannot be guaranteed as nobody can guarantee a 100% upvote.
The Rules
Leave your #faotd in the Comment section below using a clickable link to your favourite Proof of brain article of the day, and also tag the author, this can be any article you found helpful or you found added value to the #pob community.
Write a brief explanation as to why you chose this particular article.

Make sure to use both the #faotd and #dcc tags so that your comment may be curated by both #faotd and #dcc

Make sure to use a clickable link

Alternatively you can look up the entries to Yesterdays #faotd contest on how best to structure your comment entry for the Favourite Article of the Day HERE
Congratulation to the 3 Winners from Yesterday and thank you to all entrants for taking part, I wish you the all the best of luck in the next contest.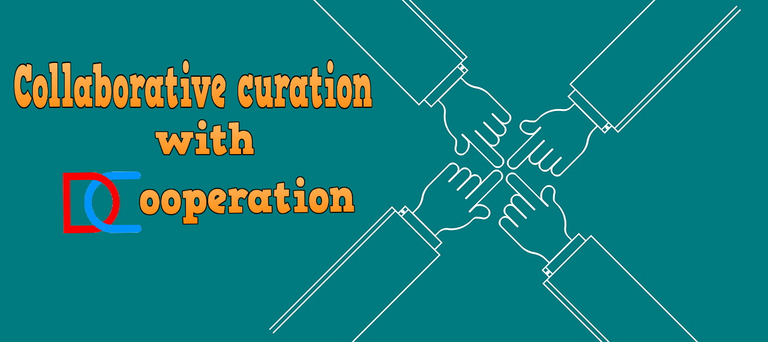 This initiative is brought to you in Collaboration with @dcooperation and @clixmoney you can learn more about the #dcc coin and it's use case at The use case of dcc token
Further to this I have been asked to clarify that other than the 3 winners earning #dcc coins you may create your own post using your chosen #faotd using the comment by adding the TAGS #dcc and #faotd to earn #dcc coins and further curation as #dcc coins are rather limited. @clixmoney
For more come check out my blog at ProofofBrain and learn what all the fuse is about on an amazing blockchain blogging platform in the #hive ecosystem
---
Posted via proofofbrain.io