If you're a podcaster (audio!) or looking to set up your own show, you'll love the following.
There's a new dapp in town based on the Hive blockchain that enables us to publish our audio podcasts straight to the decentralized blockchain. More importantly, everything happens automatically as all episodes are pulled in from the RSS feed of our show.
I've been looking for a solution like this for at least a year now. A couple of weeks ago when Jeremy Kauffman, the CEO of LBRY / Odysee introduced a new feature allowing audio podcasters to upload their shows manually, I knew we were finally heading into the right direction in the decentralized blockchain realm.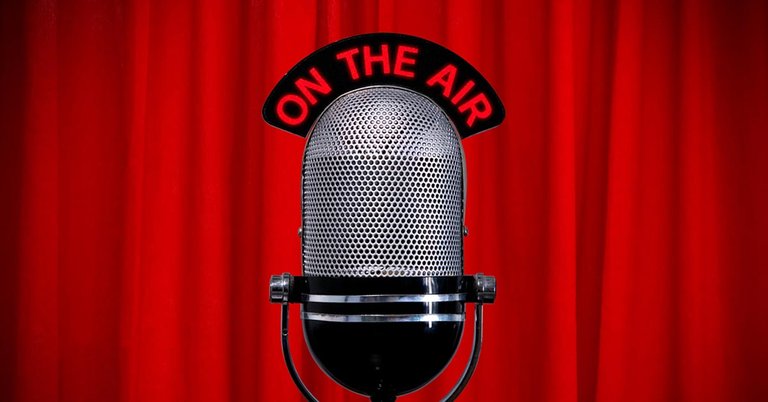 Source: Image is part of the cover of my best-selling book "Die Podcasting-Goldgrube"
I've been in the podcasting game for a decade. 400+ active episodes later and hundreds more archived, I've seen a lot of folks come and go in this space. My show is listed on 300+ podcast directories including renowned household names such as Apple Podcasts (former iTunes), Spotify, Amazon Music, iHeartRADIO, Deezer etc.
Adding a decentralized blockchain-based podcast app to the centralized podcatcher list mentioned above makes this marketing vehicle a real beast.
The app I'm talking about is called Aureal and my show is already up there
https://app.aureal.one/podcast/10561
I came across Aureal last week while watching an intro about it on Odysee provided by MarketSquare (@hellomsq). I immediately registered, linked my Hive account and verified the RSS feed of my show. Easy process, very straightforward.
It took a few hours for the show to be up and then, voila, all episodes were on Aureal. A big surprise came when I noticed one of my podcast shows from February 2018 being published on Hive, randomly chosen from 400+ episodes.
I reached out to the Aureal team (shout out to Shubham @blockanarchist1 for his quick response). In the meantime they found the bug and fixed the issue.
Here's one interaction with @blockanarchist1:
Hey @kriszrokk, We found the issue. It's the first time we had a podcast on Hive which had more than 200 episodes. We've rectified the issue and releasing the update in a day.
Find the entire conversation here: https://hiveblocks.com/hive/@kriszrokk/qt1erb
How does Aureal work?
Have your RSS feed ready. In order to verify your show, you'll need to have access to the email address that is connected to your podcast host. Make sure you're logged in when starting the process.
Once your RSS feed is verified, Aureal pulls in all your episodes. None of them will be published to Hive though, unless there's a bug as it was in my case.
In order to publish an old episode to Hive, you'll have to manually update it. All new episodes however are automatically published to Aureal and Hive.
What's my main intention with Aureal?
First of all, I'm super happy to add the first decentralized podcatcher to my network distributors.
Second, I'm glad my content gets instantly connected to Hive and I don't have to engage in xyz conversations about the main / original source of my writing. Therefore, no more manual work.
SIDENOTE:
I'm familiar with the Wordpress Plugin Exxp that would enable me to connect my website to Hive and publish my blogs on the blockchain, but to be honest I'm not a fan of plugins that haven't been updated for 7+ months.
Third and most importantly, I want to see how Aureal evolves as I'd like to include it in a new chapter entitled "Decentralized Podcatchers" on the upcoming 4th edition of my best-selling book "Die Podcasting-Goldgrube" (German).
A young, promising project
Just to be clear, this project is still in its early days but it looks very promising to me.
As of my writing, the team is working on an update which will add live rooms, better search options and a redesigned web UI to the dapp among others. Aureal is currently available on the Google Play Store with the team working on the iOS version to be launched.
If you want to dig deeper into this project, here's the proposal:
https://peakd.com/me/proposals/163
As well as the open-source documentation on GitHub for devs to join the party:
https://github.com/thewall4095/aureal_mobile_frontend
I'll keep you posted on how things go on Aureal. Let's see when we'll be able to use Aureal as a combo and publish our podcasts across different communities (as it's the case with 3Speak). That would be a bonus.
Cheers,
Krisz