Experiencing life on planet Earth as a human being is a phenomenal gift. I didn't say this gift is perfect nor did I mention that you won't have to go through tough challenges that will trigger every cell in your body.
When you lose your two-year old child to Leukemia, you can either beat yourself up and let the trauma suck you into oblivion or you can see the two amazing years you spent with your kid as the greatest gift ever. You can come back from war with a limb missing and sign up for the Paralympics, create a business for veterans, teach children how to swim or you can get sucked into your sofa, disgusted about everyone and everything that happened to you.
"It's not what's happening to you now or what has happened in your past that determines who you become. Rather, it's your decisions about what to focus on, what things mean to you, and what you're going to do about them that will determine your ultimate destiny." - Tony Robbins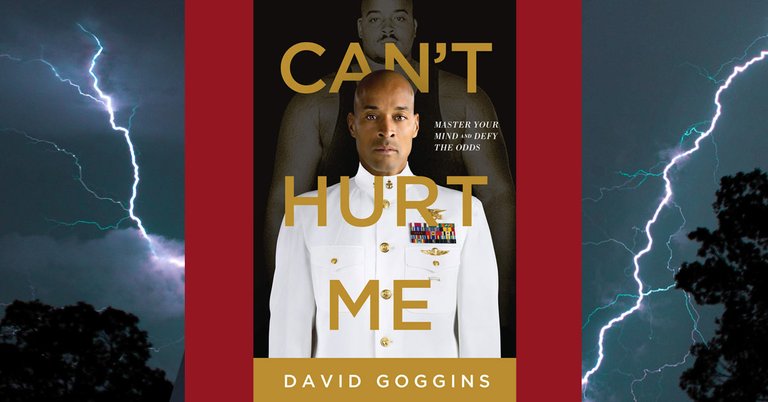 Photo by Mayer Maged on Unsplash; Cover of the book I own
Early on I've been fascinated by two games, namely the sports and sales game.
I was only three years old when I had my first ballet lesson. A few years later I performed at the Opera in the summer, went figure skating in the winter, played soccer all year long and joined the local judo and martial arts team. I thank judo and the 10,000+ hours of lessons in falling techniques (Ukemi) that I suffered no injuries on the ice. Those of you who practice figure skating know exactly what I'm referring to.
After graduation from uni and upon entering the corporate world, I left the Earthly sports endeavors behind and joined the underwater world. I always wanted to be part of this special game but it required money to practice it. And guess what helped me accomplish this dream of mine? My other fascination I previously mentioned: the sales game.
You see, my grandparents were farmers and we used to sell our fresh produce on the market. We would wake up early in the morning with my grandmother and we would lay out our tomatoes, fruits and flowers on the table. At four years old I loved to listen to my grandmother, see how she interacts with clients, understand the language and the stories she was telling and ultimately, learn the sales game from its core. There's no better place to learn this fascinating game other than the market. Yes, you can perfect your sales techniques in boardrooms and add your unique touch to the art of selling, however, the foundation, mastering the fundamentals is what will propel you in life.

Why am I sharing these stories with you?
Both sports and sales games have one thing in common: mind mastery.
I've come across hundreds of thousands of athletes and business people so far and what separated the successful ones from the rest of the pack was the way they handled their inner chatter.
Successful athletes and business people have failed many times. The meticulous way they dissect failure in order to understand what went wrong in the process, the agility with which they study all the nitty-gritty in the environment to later double, triple or quadruple down on the elements that lie under their control, is absolutely mind-boggling.
I am a huge fan of the mind. The more I study it, the more complex and sophisticated the tricks are that "it" throws at me. Understanding that we are not our thoughts and that we need to train what's going on "up there" like an uneducated dog, helps me face my demons more consciously.
Becoming a rescue diver has helped me level up my mental game big time. Seeing all kinds of crazy accidents underwater and helping out on numerous occasions (I'm talking incidents where CPR and mouth-to-mouth rescue breathing was vital) requires not only the necessary skills but also a strong mind. BTW, as this sports type fills lots of pockets, not many divers speak out about the accidents occurring worldwide.
This brings me to this amazing community I got to be part of a few months ago.
For those of you looking to up your mental game AKA strengthen your mental stamina and surprise yourself like you never did before, I highly suggest you grab a copy of David Goggins' book "Can't Hurt Me".
Before I tell you who this guy is, prepare for the following:
This book is not for softies and the fainted hearts as it will shake you to the core. Joining David on his journey will lead you to your deepest fears and tribulations, some of which you have buried a long time ago in your subconscious and wouldn't mind awakening until you pass away. The message is brutally honest and the mental techniques he shares, the exact steps he uses to break his own limits are beyond anything I have ever encountered.

Who is this David Goggins you speak so highly of?
David Goggins:
Is a retired Navy SEAL (including 3 Hell Weeks, the most physically demanding training in the military)
The only member of the U.S. Armed Forces to complete SEAL training, the U.S. Army Ranger School and Air Force Tactical Air Controller training.
A world class ultra athlete: He has completed over 60 ultra-marathons, triathlons, and ultra-triathlons, regularly placing the top 5.
He held the Guinness World Record for pull-ups completing 4,030 in 17 hours.
A sought out public speaker. He was invited to be on a panel at the Massachusetts Institute of Technology (MIT) to discuss mental toughness.
In short: This guy is a beast! Positively speaking.
"You are stopping you!
You are giving up instead of getting hard! Tell the truth about the real reasons for your limitations and you will turn that negativity, which is real, into jet fuel. Those odds stacked against you will become a damn runway!" - David Goggins
There are two retired Navy SEALS that I follow relentlessly as they have taught me more about my mental barriers and how to crack them than anyone else in the sports field. One of them is Michael Jaco (I've written a review of his book "The Intuitive Warrior" here on Hive in case you're interested) and the other gentleman is none other than David Goggins.
Train your brain. Don't let the bullshit go unnoticed. Allow yourselves to live a fulfilled and blissful life.
"Heraclitus, a philosopher born in the Persian Empire back in the fifth century BC, had it right when he wrote about men on the battlefield. "Out of every one hundred men," he wrote, "ten shouldn't even be there, eighty are just targets, nine are the real fighters, and we are lucky to have them, for they make the battle. Ah, but the one, one is a warrior…" - David Goggins
Everything in life is a mind game!
Cheers,
Krisz

Quotes from David Goggins' book "Can't Hurt Me"
POB divider by @ashleykalila