---
Gender Mayhem!
---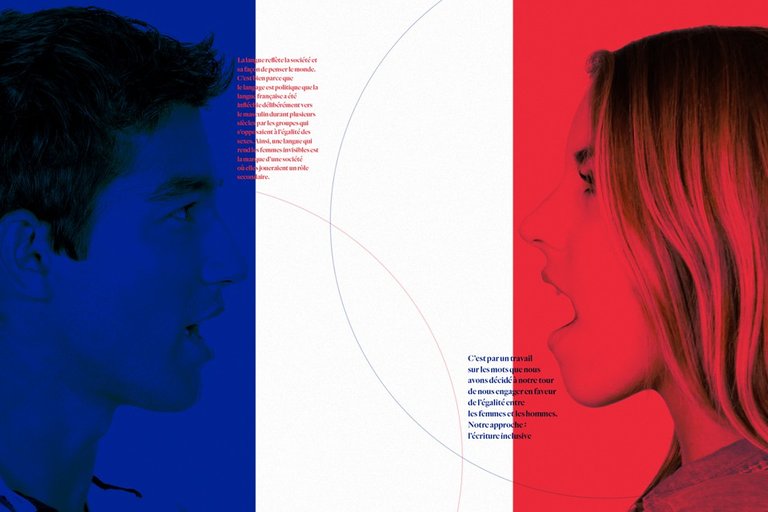 photo source
---
I wrote a few months ago why I was teaching myself French. Apart from being a pretty language, French has some practical and sentimental values to me. However, learning all by myself is not that efficient. I've yet to dive into the ocean of French language. Although I do watch French films almost everyday, granted not to learn French per say, still they help. Also many polyglots suggest not to bother with the grammar but I can't really help it. If I don't know something, chances are, I'll never be able to grasp it clearly and effectively.
But handling French grammar books ain't going that well. French can be quite weird! I don't mean bad by weird, rather quite peculiar and unique in some ways.
For example, how do you write 89 in English? Eighty and nine, right? In Bangla, it is also similar, eighty and nine. French, however, would say it this way - Four times twenty and nine!
The biggest wall I've faced so far is French genders. What's so tough about French genders is that — every single word is divided into two genders, masculine and feminine, and the words or the objects they represents do not have to have a sex to have a gender. I'm not talking about humans, professions and such only, they're relatively easier, rather inanimate objects such as bus, trains, books. Even nature or cultures have genders! And if you take by the meaning, you cannot guess their gender. For instance, Le danger (danger) is a masculine word (le being the definite masculine article) but La mort (death) is feminine. Rent is masculine, but Share is feminine. Wine is masculine while beverage is feminine.
Of course, there are tons of rules to why these words are considered as masculine or feminine, like words ending with -isme is likely to be masculine, but even these prefixes and suffixes are too many to memorize for me. Not to mention, almost all rules have their exceptions.
I hear Canadians are doing something revolutionary, feminization of professions. Before, the language always used masculine nouns even when the profession is practiced by women too. So that's one more exception to consider.
I read through the rules anyway, mostly because many of them had examples to read and picked up a lot of words along the way. Not sure how many are still in my head though. For Voltaire's sake, I still mistake the gendered article when mentioning names of my favorite French movies! As I see it, this will only stick if I practice enough. Memorizing rules won't take me anywhere.
I've heard about another approach recently — that is to memorize 1000 most useful words of any language you're trying to learn. I can see why this is beneficial, we don't usually use fancy words when communicating, not always anyway. Still the challenge would be picking the most useful 1000 words. The list varies, I checked. This is the grinding part of learning I suppose!
I've writing down words on sticky pads and shoving them on things they represent — to help them pop up my field of sight. So far, this has been a successful method.
Well, that's it for now, I'll update once I'm done with those 1K words! Au Revoir!
---
---

You can read my film and literature related articles on my hive blog page.
---


---
Posted via proofofbrain.io