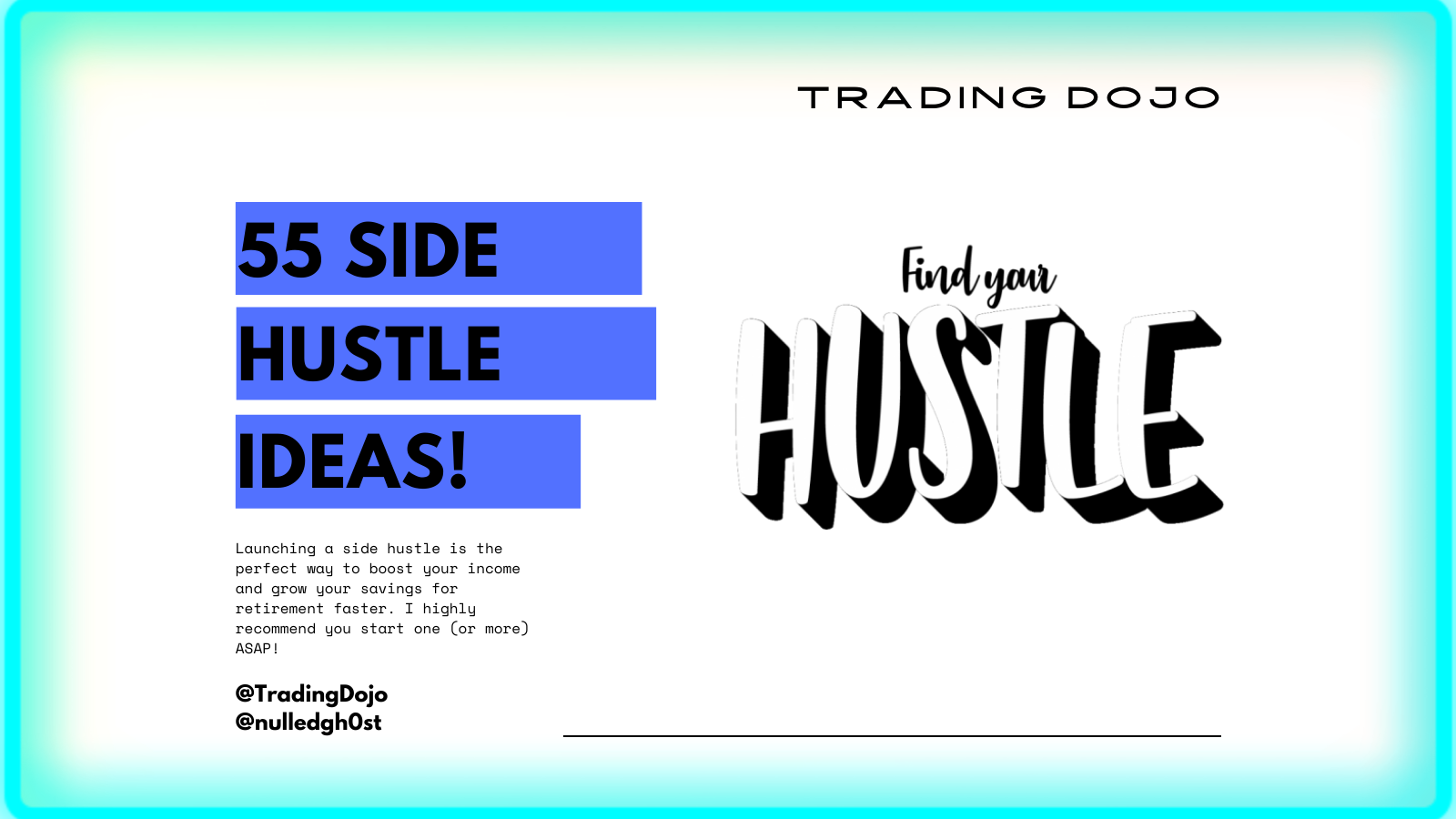 Throughout my life, I've always tried my hardest to never let myself have less than 2 sources of income during any given period of time. In fact, I actually get physically stressed and "sick" when I only have 2 streams. Having 3 or more sources of income provides a sense of security, as well as satisfaction, that can't be found anywhere else in life (at least for me).
When I was a teenager, I had my own computer repair business, while also buying and flipping various items on Craigslist, and on a larger scale, eBay. I was nicknamed "The Pawn Shop" by other kids my age/within a few years of me both up and down. When I was in 8th grade, I'd have 6th and 7th graders walking to my house after school, eager to pawn off their used iPods and other electronics of value, all so they could get some quick cash for their "habits" (I'm sure you get the drift here)! I'd then take these electronics, wipe their memory, clean them up/repair them if they needed some TLC, and then list them on eBay, always netting a profit of at least 100% or greater.
Doing this allowed me to save up quite a bit before I graduated - I had my own car, insurance, and even my own phone bill, and every dime of these were paid for by myself. I'm quite glad that my parents didn't spoil me, or just hand me money when I needed it. They taught me to work for what I wanted, to use my brain to solve problems. If I wanted something, I had to figure out how to attain it, legally. It was as simple as that, and it helped shape who I've become, which I'm incredibly grateful for. I never looked for handouts - I just forced myself to be creative and find ways to pay for nice things.
Over the years, I've played with a variety of income streams, such as importing various goods from China in bulk, and then flipping them one by one on eBay, or throwing up a lawn sign for computer repair work, turning neighbors & residents of our small community into clients. I've found many streams that work and plenty that do not. Once you build your first side hustle, you quickly find yourself itching to build more. It becomes a mindset, a way of life - you always strive to grow (and earn more moolah)!
I've decided to throw together a list of some ideas that anyone can replicate, with a little elbow grease and (usually) little to no financial investment. Leveraging your time is incredibly powerful here, but you have to stick with it and remain disciplined. You can't quit just because your hustle doesn't moon on its first day, week, even month(s).
Feel free to snag any of these and make them your own - I'd also love to hear from you guys about side hustles you have started, and whether or not they've helped you become more financially successful!
50 side hustles you can start today:
Digital Marketing Consulting
Web Design
Web Development
Social Media Marketing
Pet Sitter
Craigslist/Facebook Marketplace Flipping
Starting a Blog
Vlogging/YouTube Channel
Twitch Streaming (because getting paid to play games is fun!)
Cutting Hair (I bought a $35 set of clippers yesterday to tech myself how to cut my own hair, but you could cut others too)
Car/Vehicle Repair
Start an eCommerce Shop (think clothing, electronics, etc)
Draw & Sell Caricatures of People
Affiliate Marketing (find products/services in your favorite niche, and create content surrounding them w/ affiliate links)
Amazon Dropshipping
Handyman/Contractor Services
Mow Lawns/Shovel Snow
Grow Vegetables in Backyard & Sell on Side of Road
Canning/Jarring (my mom makes tons of homemade jams and sells them year round!)
Make Candles + Sell
Green Cleaning Service (use green/sustainable products and offer housekeeping service)
Cell Phone/Tablet Repair
Become a Virtual Assistant
Write an eBook in Your Favorite Niche
Personalized Interior Design
Holiday Decorator
Project Management Service
Start a Digital Marketing Agency (subcontract work out to other designers/devs/consultants)
Buy & Sell Domain Names (also consider flipping crypto domains - they're HOT right now!)
Create NFT Artwork to sell on Rarible/other NFT Platforms
Become a Tour Guide (find your favorite area locally & offer tours)
Mobile Pet Grooming
Pooper Scooper (this is actually quite lucrative LOL!)
Wedding Planning
Catering Services
Moving Company (hire some friends & rent a truck w/ upfront deposit from customer)
Remote Bookkeeping Service
Tax Preparation
Ghostwriting Service
Logo Design/Branding
Translating Service
Remote Language Tutoring (you can make $25/hr + with this)
eBay Flipping
Calligraphy Service (offer your beautiful handwriting for events, etc)
Garbage Picking & Flipping (I made quite a bit of money doing this growing up!)
Scrapbooking (Create beautiful scrapbooks for weddings, etc)
Concert/Show Promotion
Voice Over Artist (Fiverr is great for this)
Microbrewing
Winemaking
Selling Plants (grow beautiful plants, plant in pots & sell on side of road or locally online)
Private Tutoring
Private Music Lessons
Airbnb Hosting (If you have a spare room, this is a gold mine!)
Property Management Service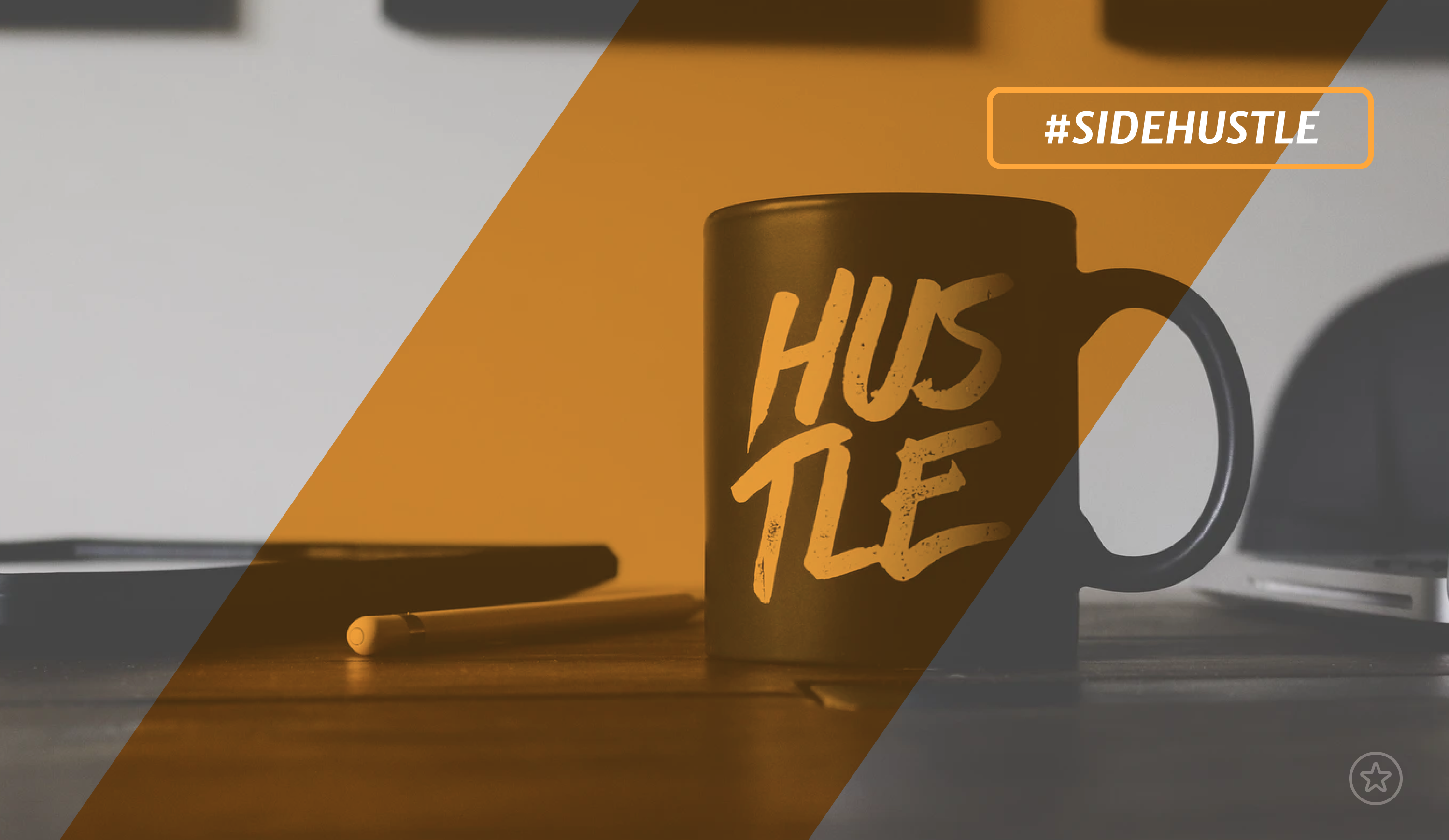 While this is by no means an exhaustive list, I can bet that there are at least a few on this list that might interest most of you reading this. I haven't tried all of these myself, however, I do know someone personally in each area, so I'm comfortable in sharing these, knowing that they indeed can be quite lucrative (if you put your time & focus into it!)
---
Happy Coinhunting,
Gh0st | @TradingDojo / @nulledgh0st

---
Subscribe below:
Substack - bite-sized emails with airdrop alerts and other important crypto happenings!
---
Posted via proofofbrain.io