My ego spike to 31 % after getting my owning L6 PRIVATE JET , and i working hard to decrease my ego every single day by doing the MUSIC LESSONS mission . And it takes almost more than 1 week to make it back to zero .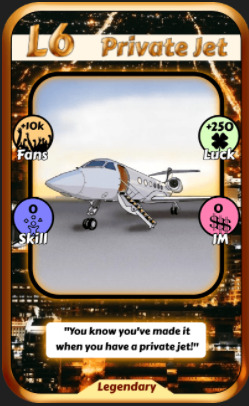 I learn a lot during my personal mission to reduce my ego to 0%.

Every 1% ego increase will reduce approximately 1% of your max STARBITS potential income (it might not exactly the same but almost , since i dont know what is the real calculation for it). Just imagine if my ego is at 31% , my daily potential income might decrease more than 31%.
Second thing that i learn is the ego from mission will continue increase and cant be reset. So , it is very important to do regular music lesson to reduce your ego by keep increasing your skill more than your fans plus ego from missions.

I hope this will increase some of your knowledge about EGO stats. Ignorance of EGO will result very lower STARBITS income. :(.
TODAY LUCKY PICK
CONGRATULATION TO @skorfew for randomly being selected by https://wheelofnames.com/ for today lucky person.

1000 STARBITS FOR THE COFFEE

I HOPE i41 Cheap Mic V3 (534483) WILL INCREASE YOU MAX SKILL FOR THE MUSIC LESSON MISSION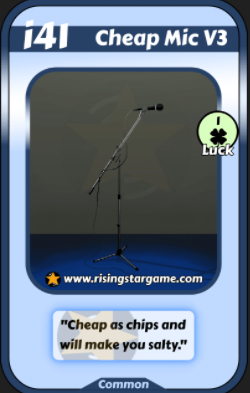 LEAVE YOUR NAME TO COMMENT BELOW IF YOU WANT JOIN OUR DAILY LUCKY PICK BECAUSE WE LL DO DAILY GIVE AWAY FOR LUCKY PERSON