}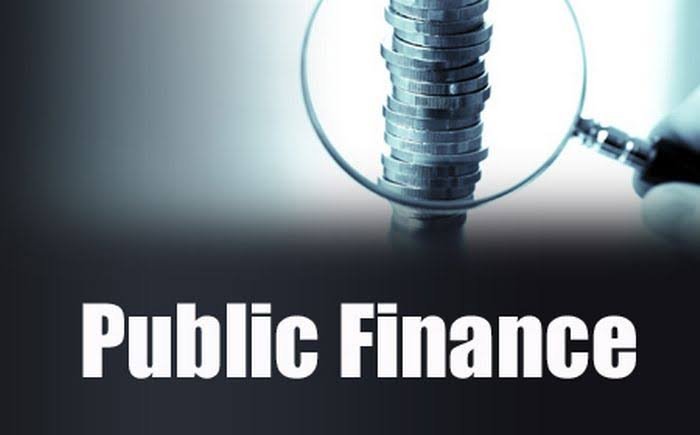 The sole purpose of government is to ensure the peace, security and welfare of the citizen truth be told I'm a Nigerian folks. Entire nations and civilisations have risen and fallen on the basis of the foundations on which their public finances were built.
If they are built on prudence and parsimonious discipline and accountability, the society will flourish. If, on the other hand, they are inspired by folly and wanton profligacy, they will sooner or later come to grief.
The Ministry of Finance, Planning and Budget recently released the details for the Medium-Term Expenditure Framework and the Fiscal Strategy Paper, MTEF/FSP, for 2022 to 2024. The document projects a staggering expenditure of N14.6 trillion for debt-servicing during the period – N3.6 trillion in 2022; N4.9 trillion in 2023; and N6.1 trillion in 2024.
The minister revealed that in 2022 the government was projecting a revenue stream of N6.54 trillion accruable to the Federation Account and an additional N2.62 trillion in VAT, bringing total expected revenues for the coming year as N10.16 trillion. The budget deficit is forecast to be N5.62 trillion, which is a marginal increase from the 2021 figure of N5.60 trillion. For 2023, total revenue receipts are projected to rise to N13.98.
The key macro assumptions are based on a crude oil benchmark price of 57 dollars per barrel for 2022, a production level of of 1.88 million barrels per day, and an exchange rate of 410 to the US dollar, an inflation rate of 10 per cent and a nominal GDP of N149.369 trillion. I find some of these to be rather optimistic. We have never achieved single digit targets for inflation since 2015.
It is high unlikely that we can bring it down to the projected 10 per cent in an electioneering season in 2022. The recent decision to move forex sales from BDCs to the commercial banks led to a marginal fall in the naira vis-à-vis the dollar. With all the geopolitical tensions and uncertainties, I do not envisage the naira stabilising any time soon.
These are not easy times for the managers of an economy like ours. Inflation and unemployment are spiralling out of control, in the context of slow growth, geopolitical tensions and widespread insecurity. Economists describe our current economic as "stagflation".
Two Americans scholars, Robert Rotberg and John Campbell have designated our country as a "failed state" in an article they recently wrote in the influential journal, Foreign Affairs.
To better appreciate the challenges we face, some trend analysis is useful. As of March 31 of this year, Nigeria's total stock of debt stands at at N33.107 trillion (US$87.239 billion in dollar terms). The external component of the total national debt stock stands at US$32.86 billion (N12.4 trillion).
Nigeria's current debt to GDP ratio is estimated to be 31.94 percent. It has almost doubled from a low of 17.4 per cent in 2014. And as we speak, the National Assembly has approved yet another binge of borrowing worth an additional billions of dollars. You and I know that you do not use GDP to repay your debt; you use government revenue receipts to service debts.
Folks In 2020, government made a total of N3.25 trillion in revenue while spending N2.34 trillion in debt-servicing. This amounted to 72 per cent of revenue going into servicing our loans for that year. It is instructive that during the same year government spent only N1.7 trillion on capital expenditure.
Lastly, We Nigerians have a lot to learn from this. As far as I am concerned, if we must borrow at all, let it strictly be for projects with guaranteed returns on investments. We should also cut back on the cost of government while plugging some of the loopholes that haemorrhage our foreign exchange.
I'm out
Thanks for stopping by.
---
Posted via proofofbrain.io