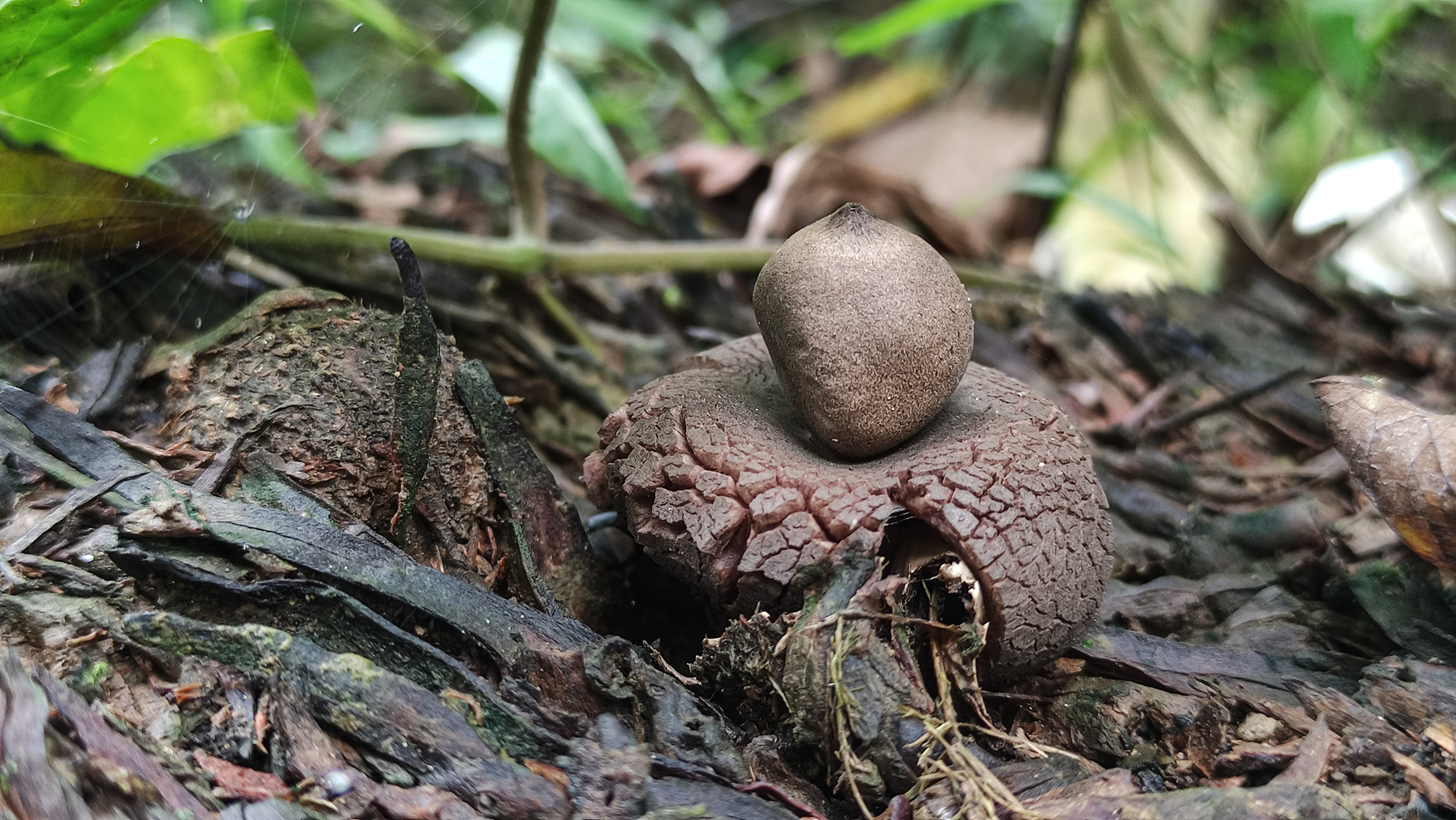 Happy to day #Fungifriday for all my freinds hiveans lovers.
Yesterday morning when I went to the family's vegetable farm which is located behind my house, I accidentally found brown mushrooms which are quite unique, these mushrooms grow in the coconut tree root. When I first saw it, I thought it wasn't a fungus because the parasitic plant had a brown color with a slightly odd looking texture.
I watched the mushroom long enough to make me really believe that it was a mushroom and by seeing the uniqueness of the mushroom, I was very interested in taking macrophotography of that wild mushroom and to add to my knowledge i did a google search, turns out it's a mushroom Geastrum rufescens
According to what I see, these mushrooms have a really unique structure and they grow alone with their flower-like structure.Here you can see the beauty and uniqueness of this wild mushroom Geastrum rufescens in my smartphone macrophotography image today and this my entry for my contribution to #FungiFriday by @ewkaw .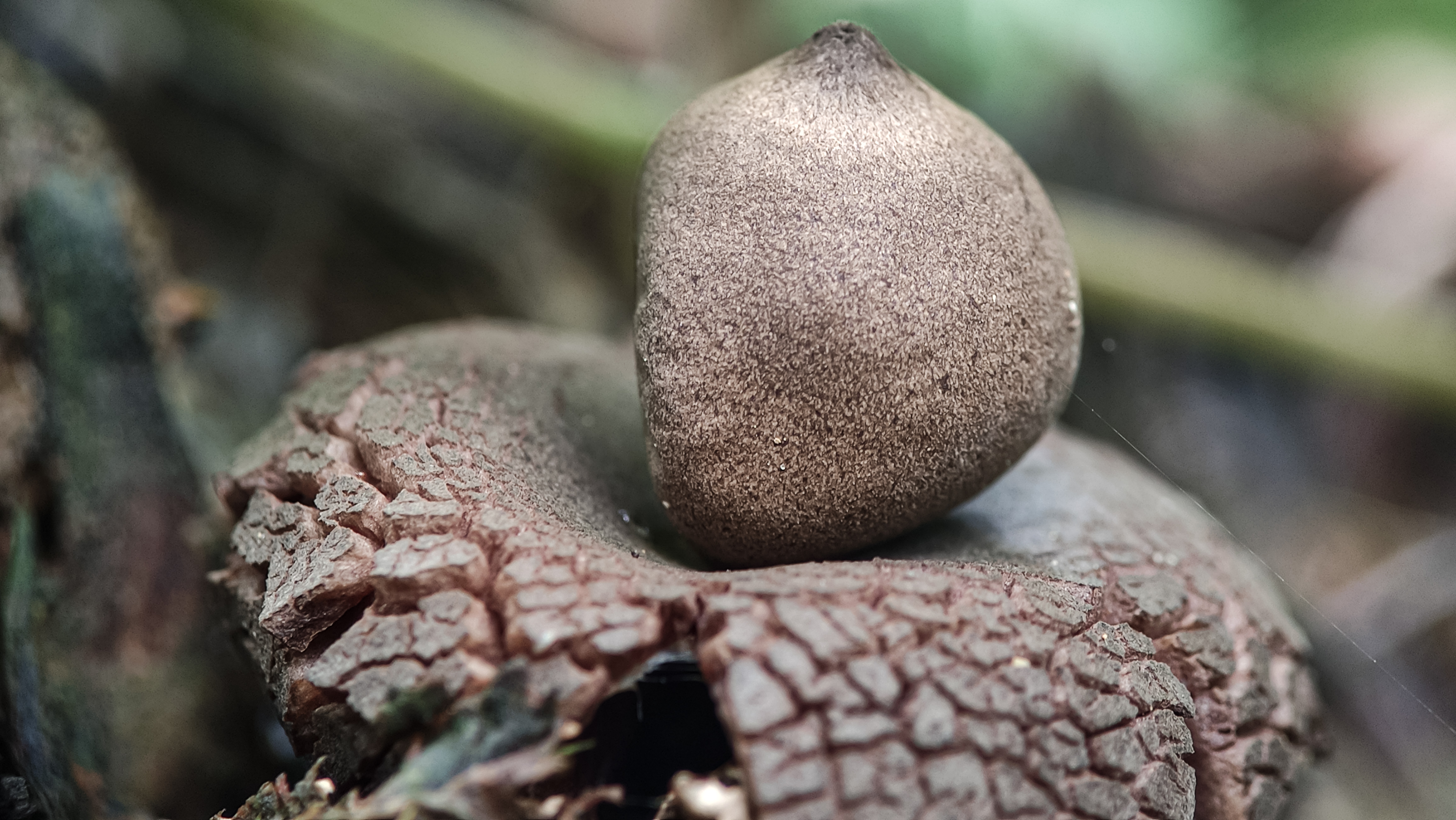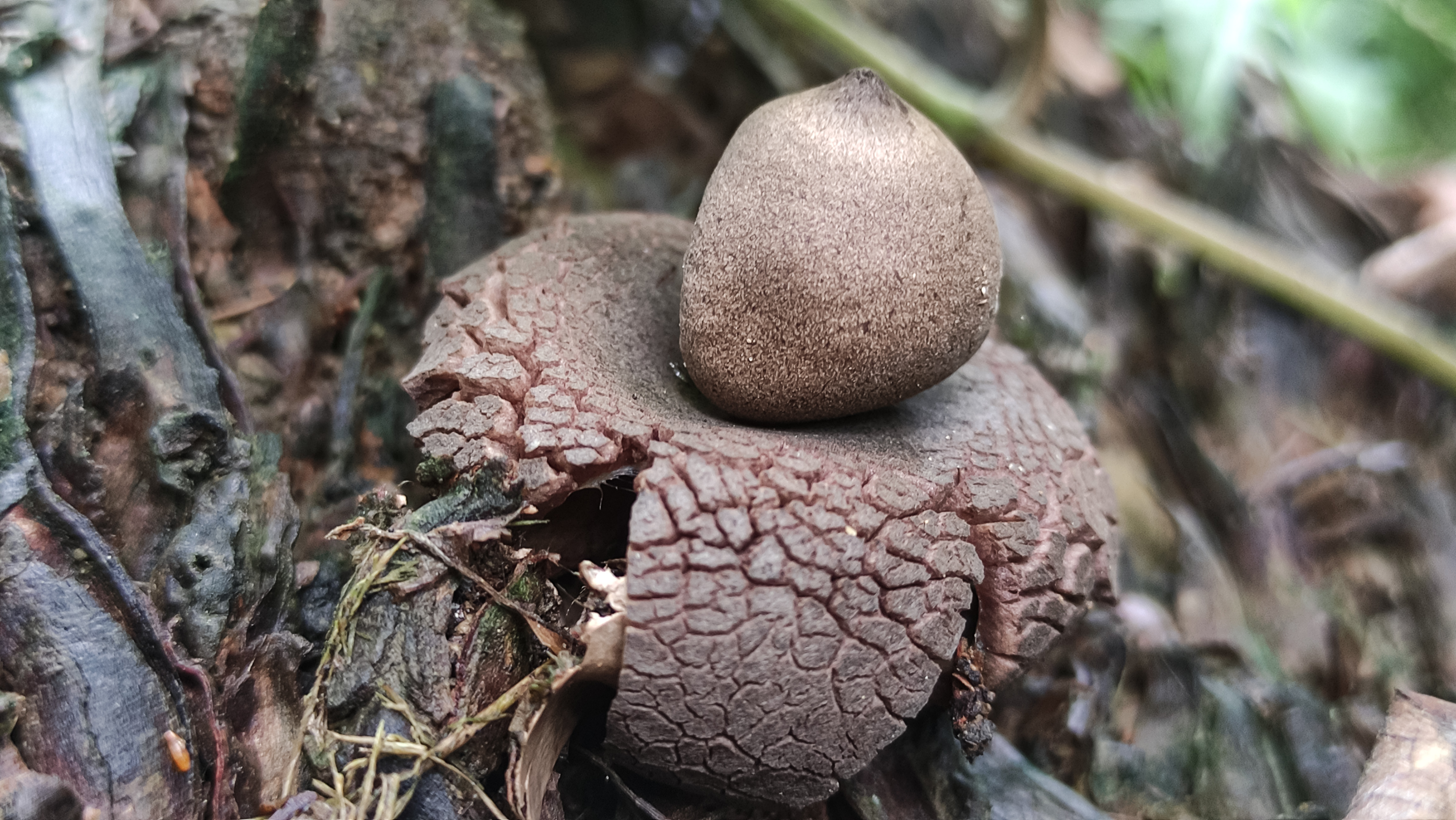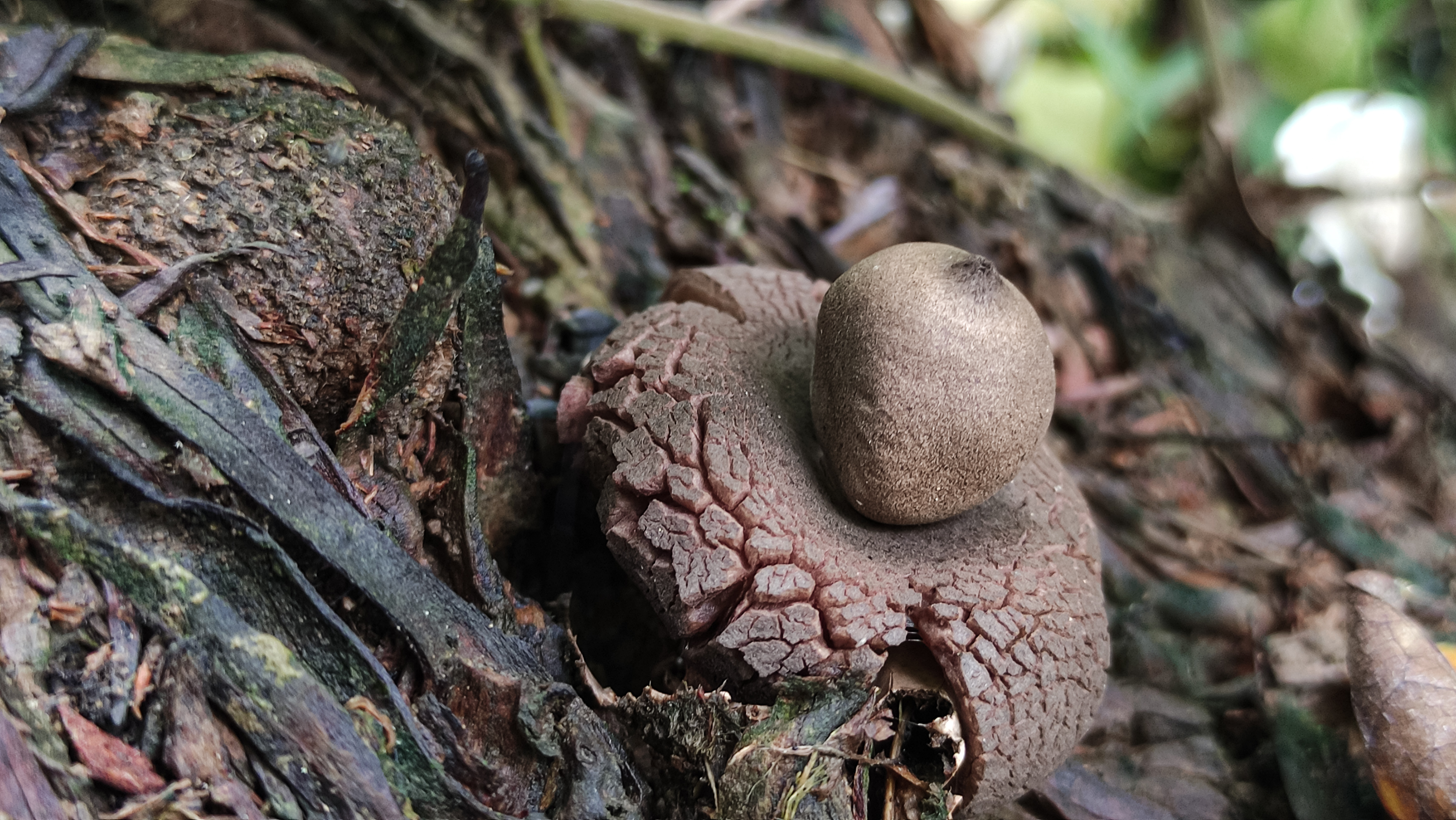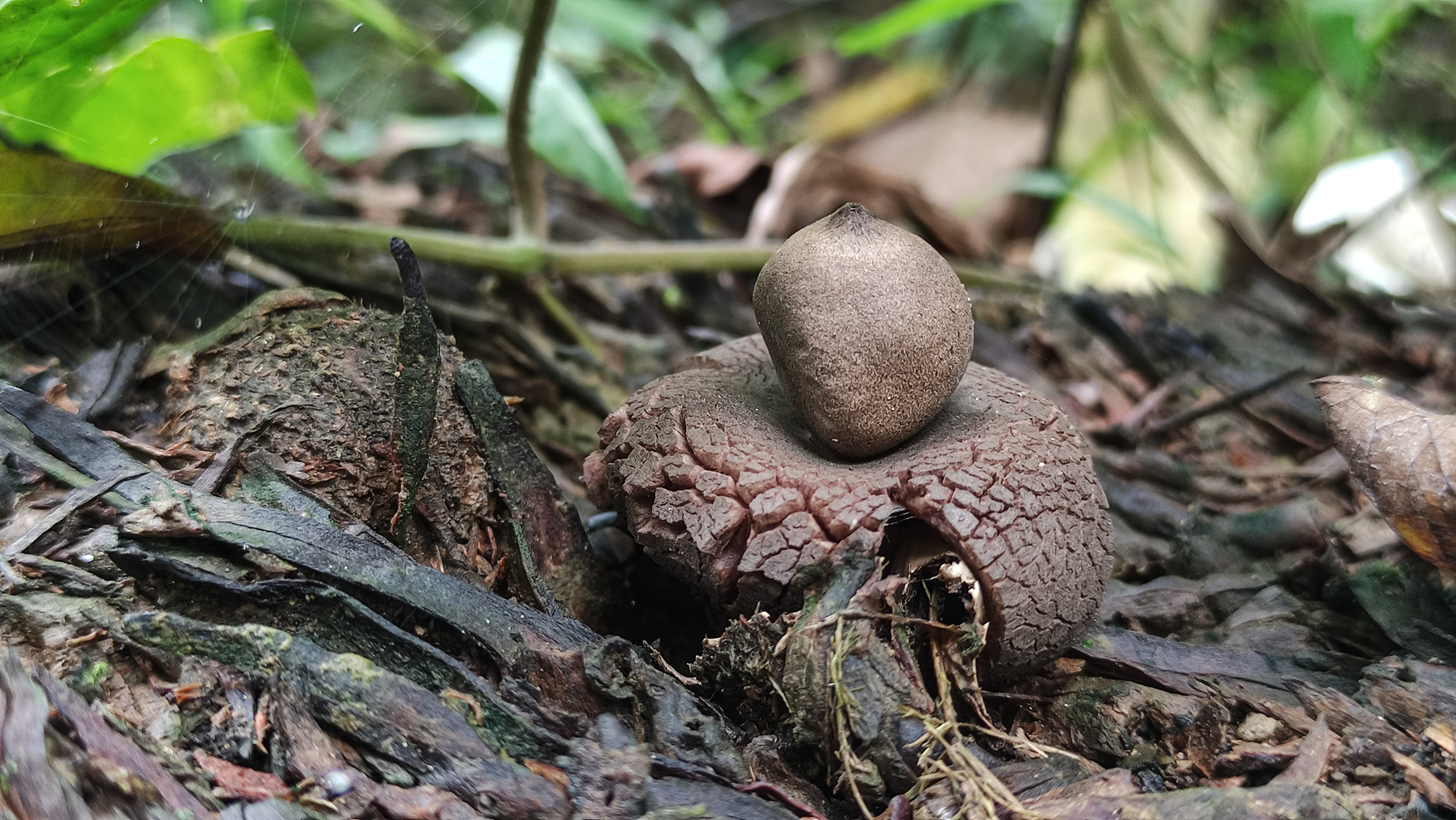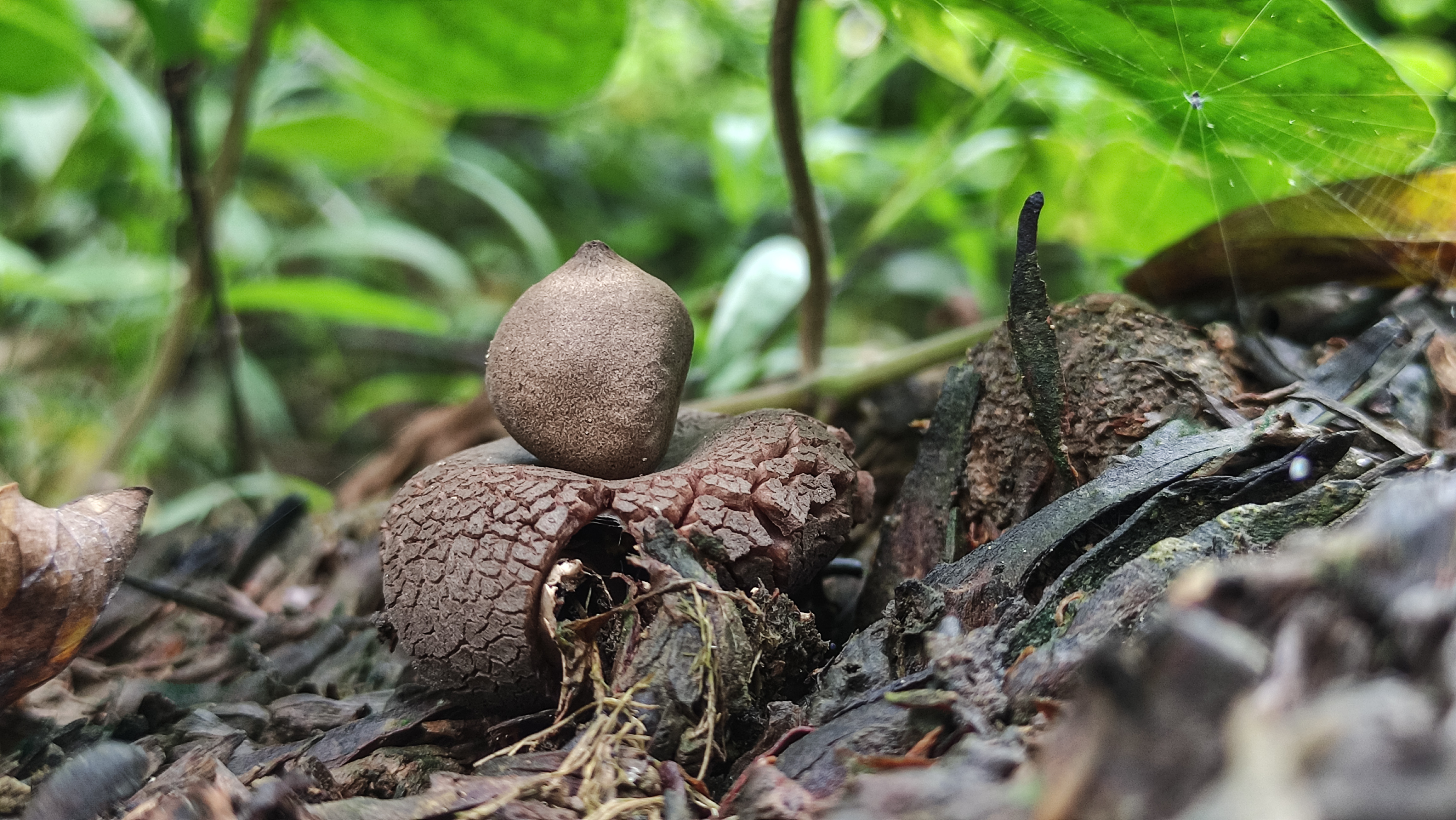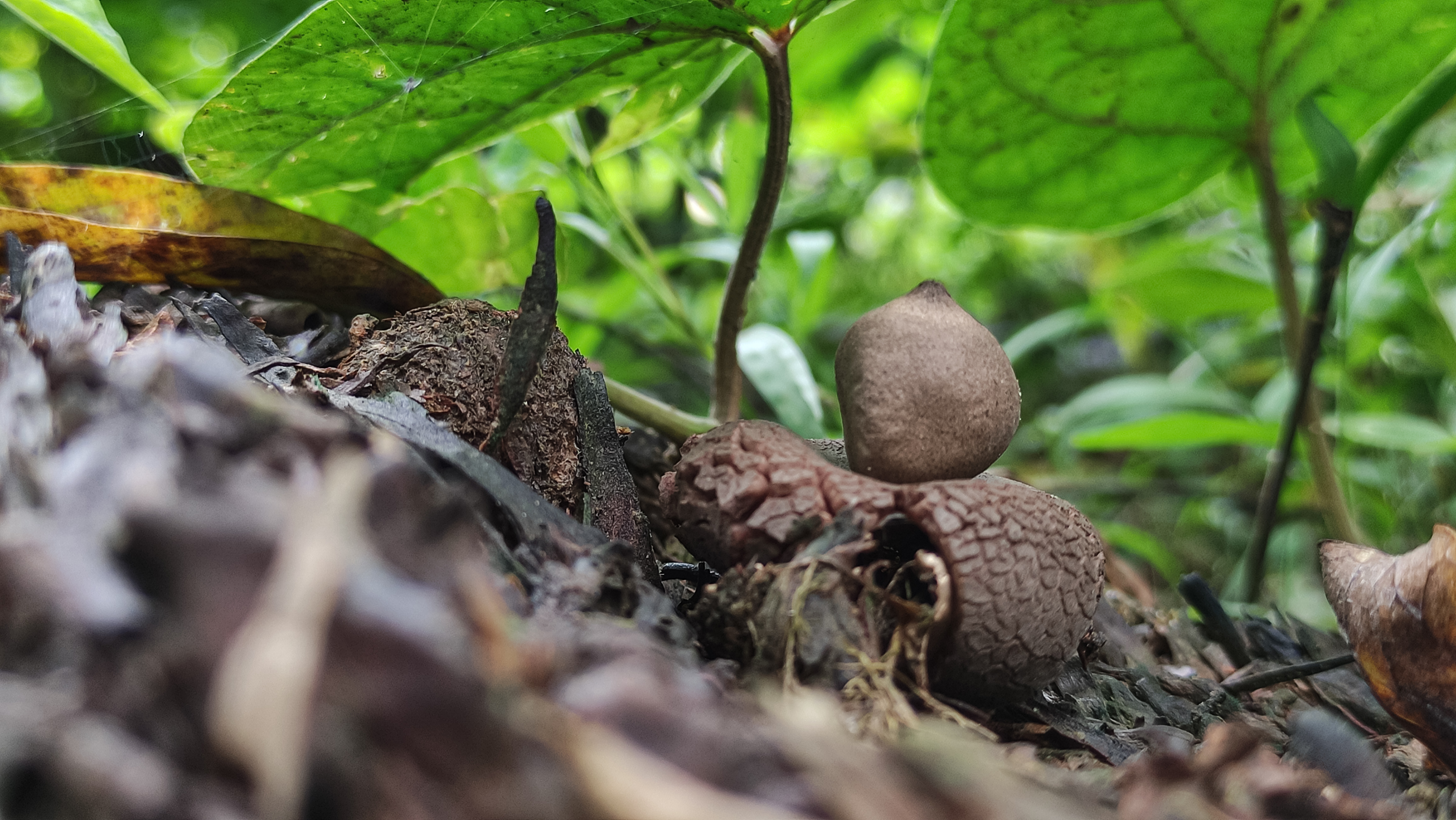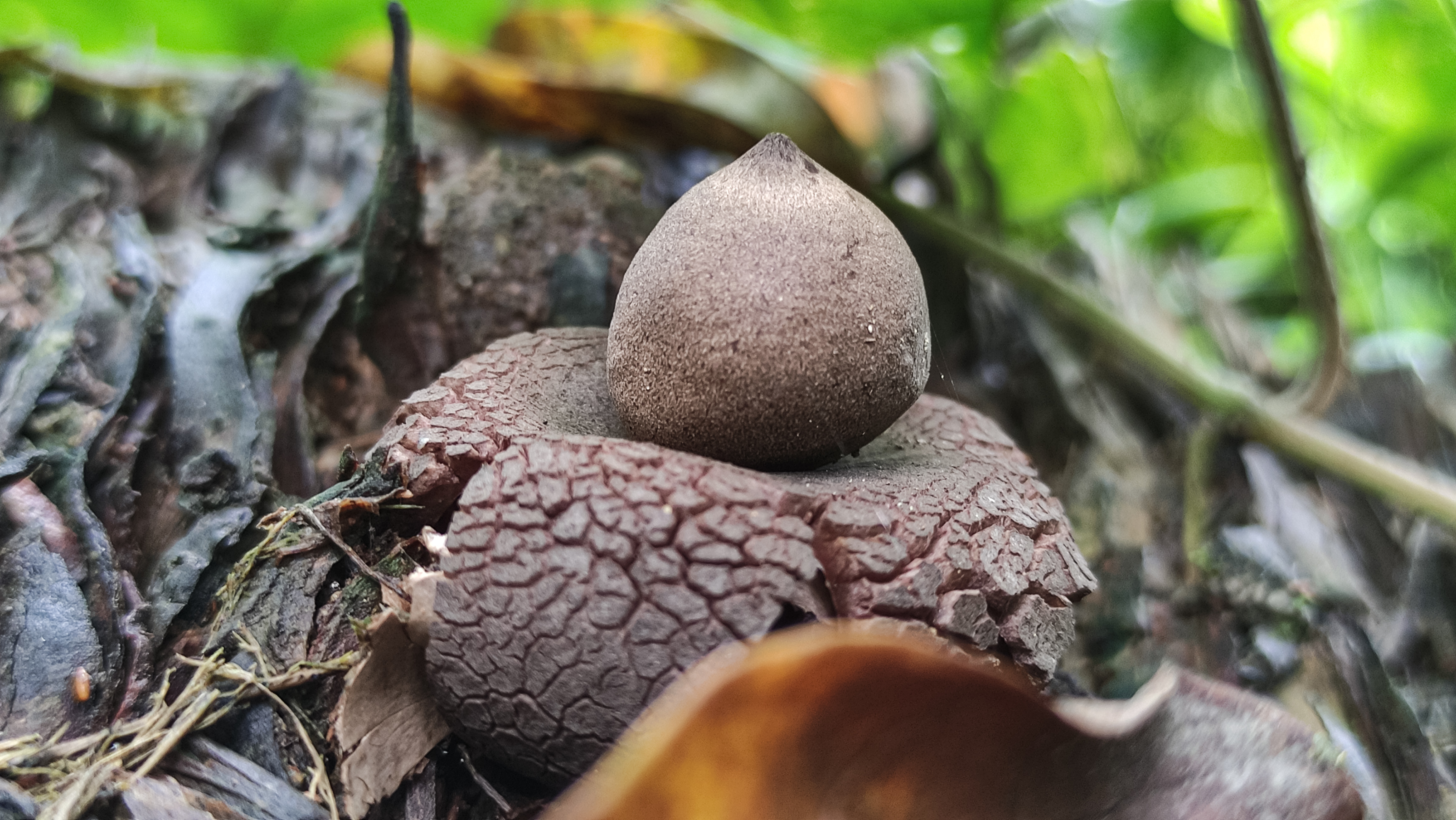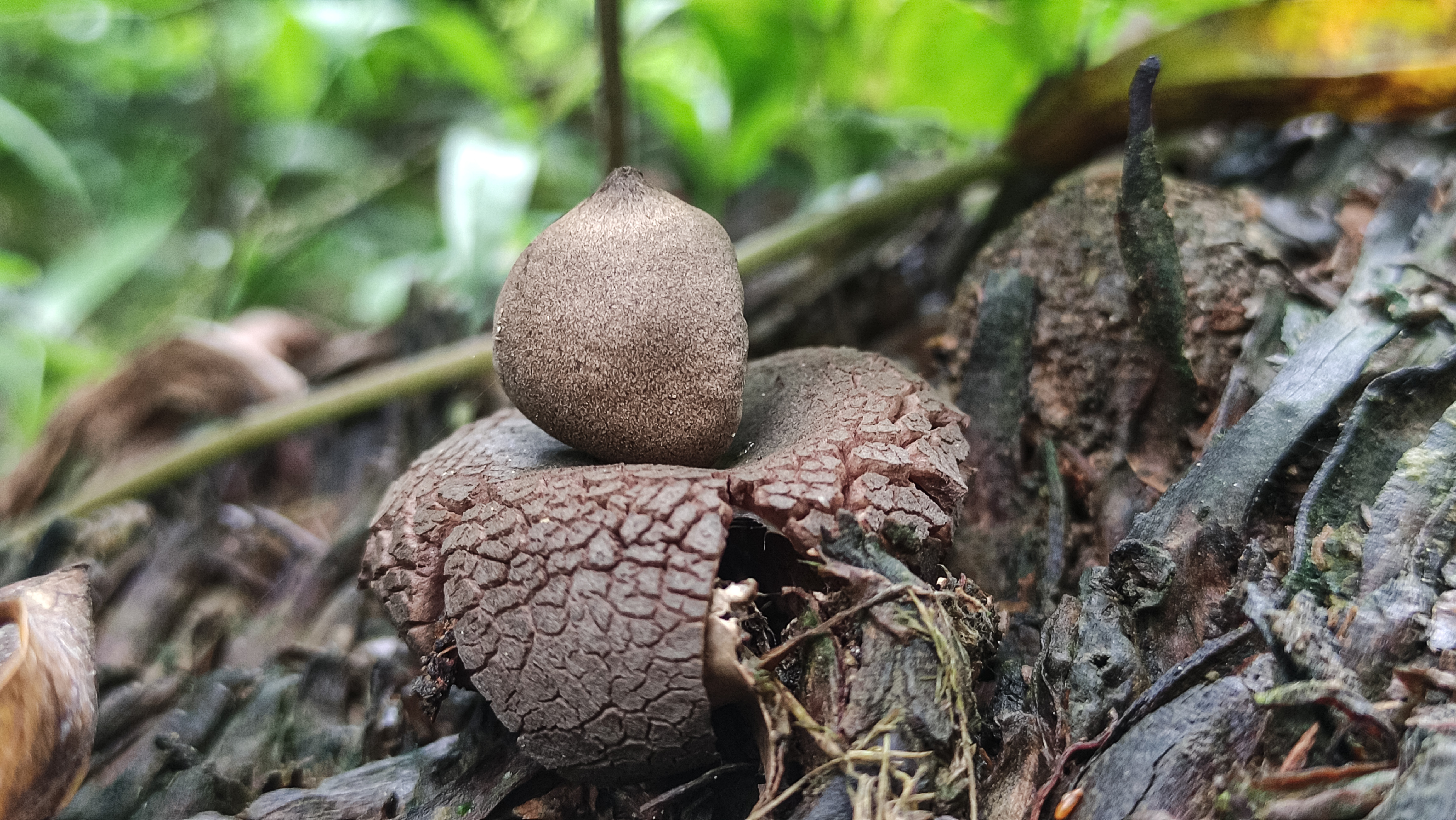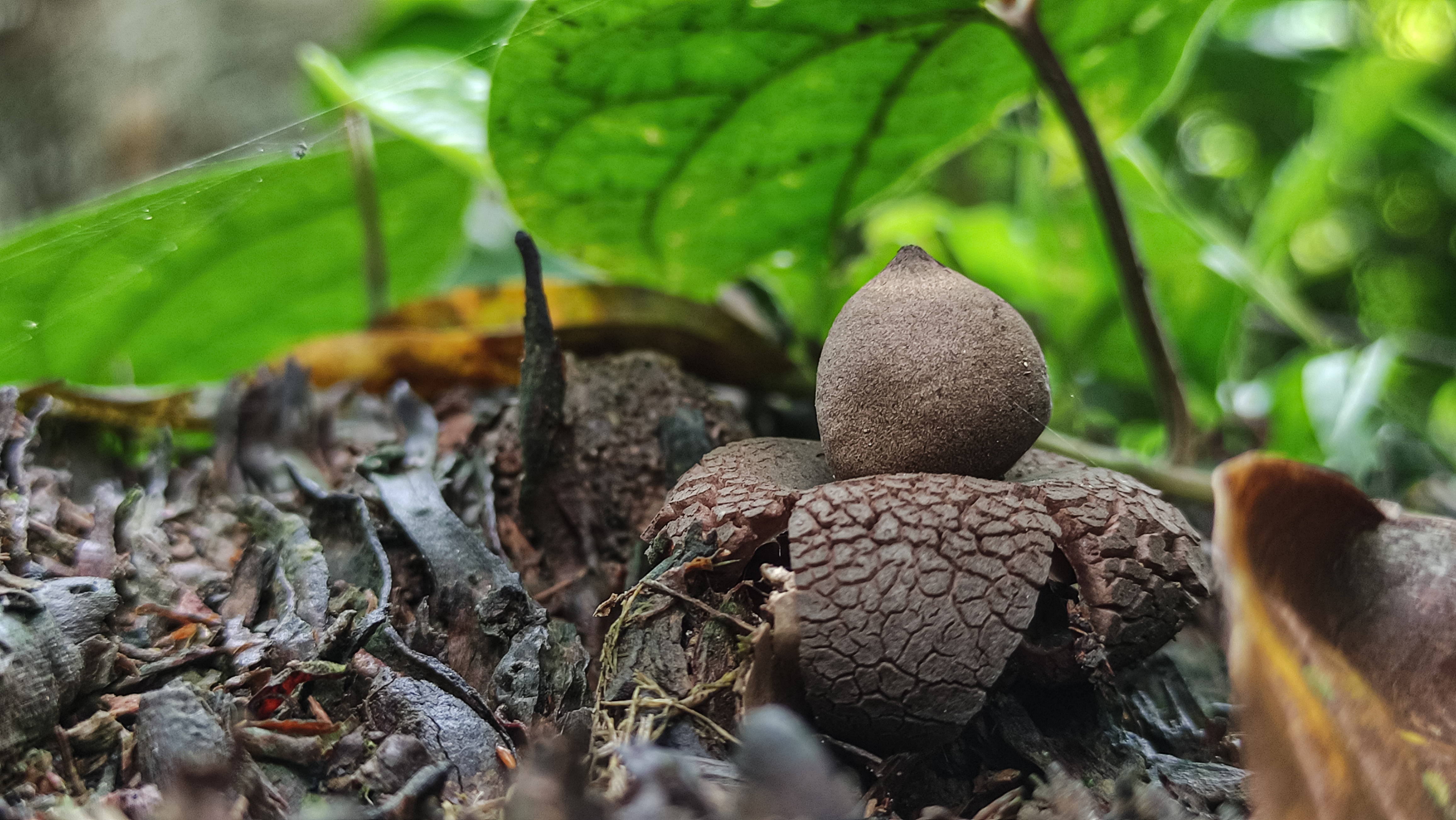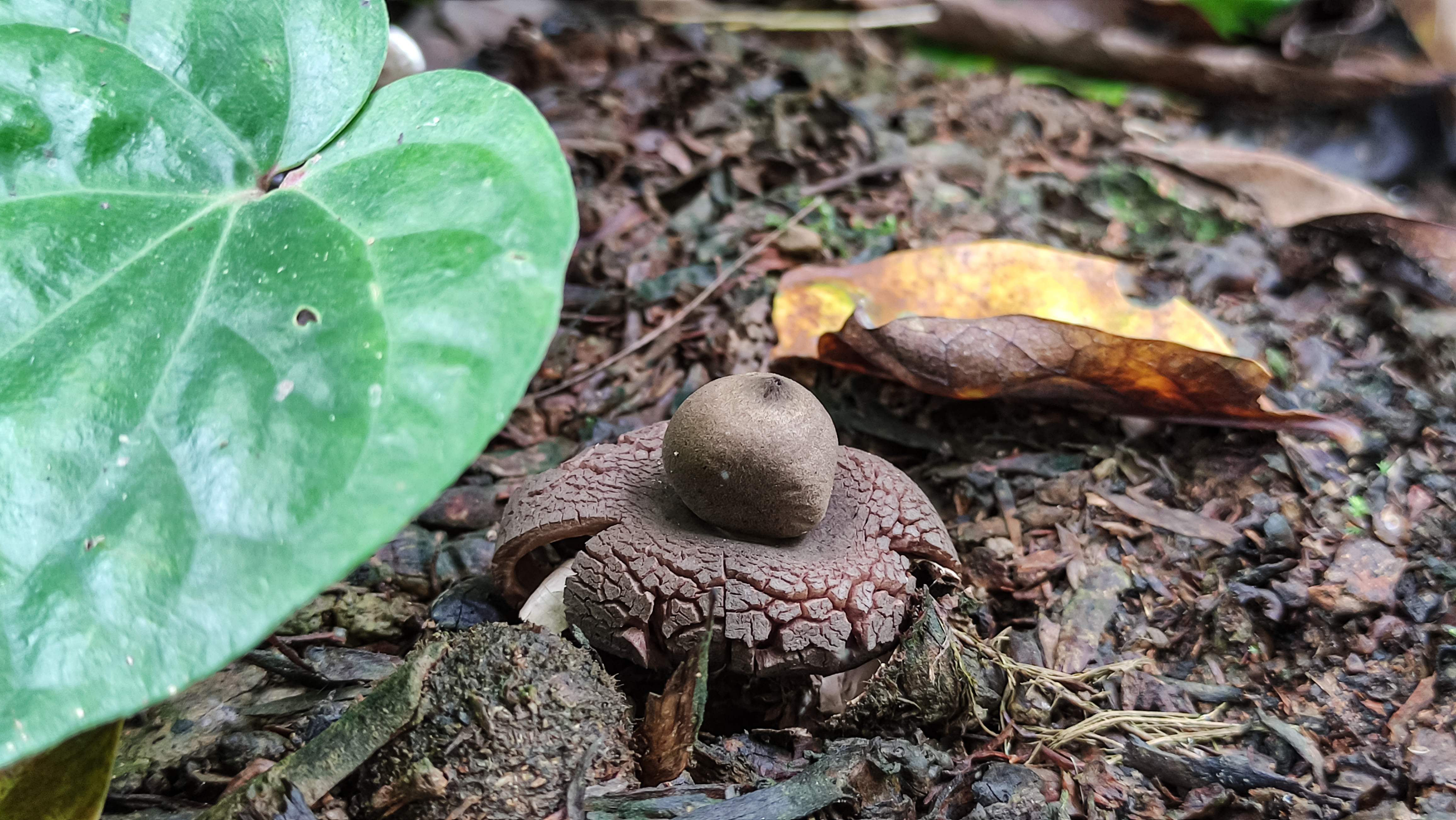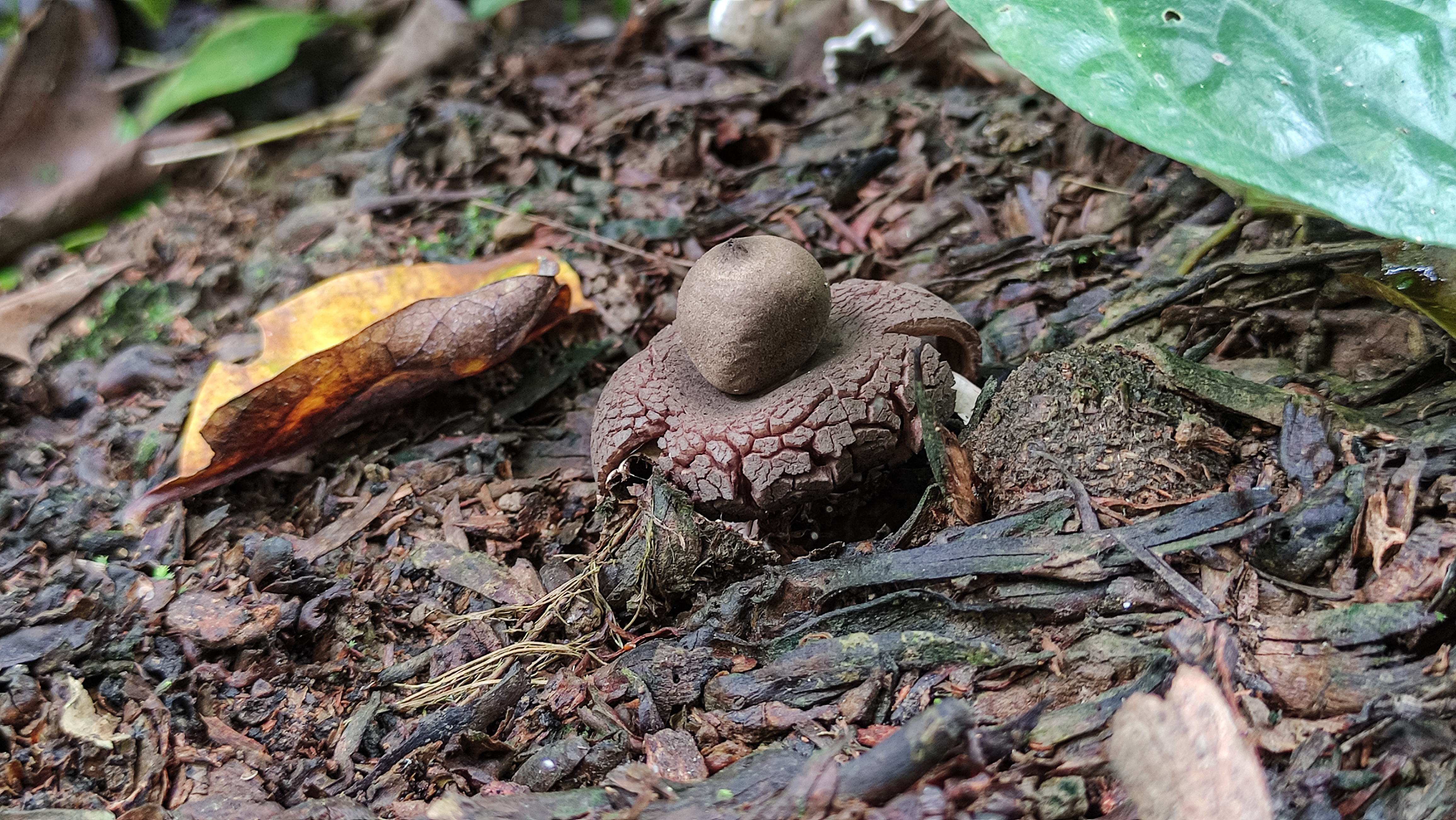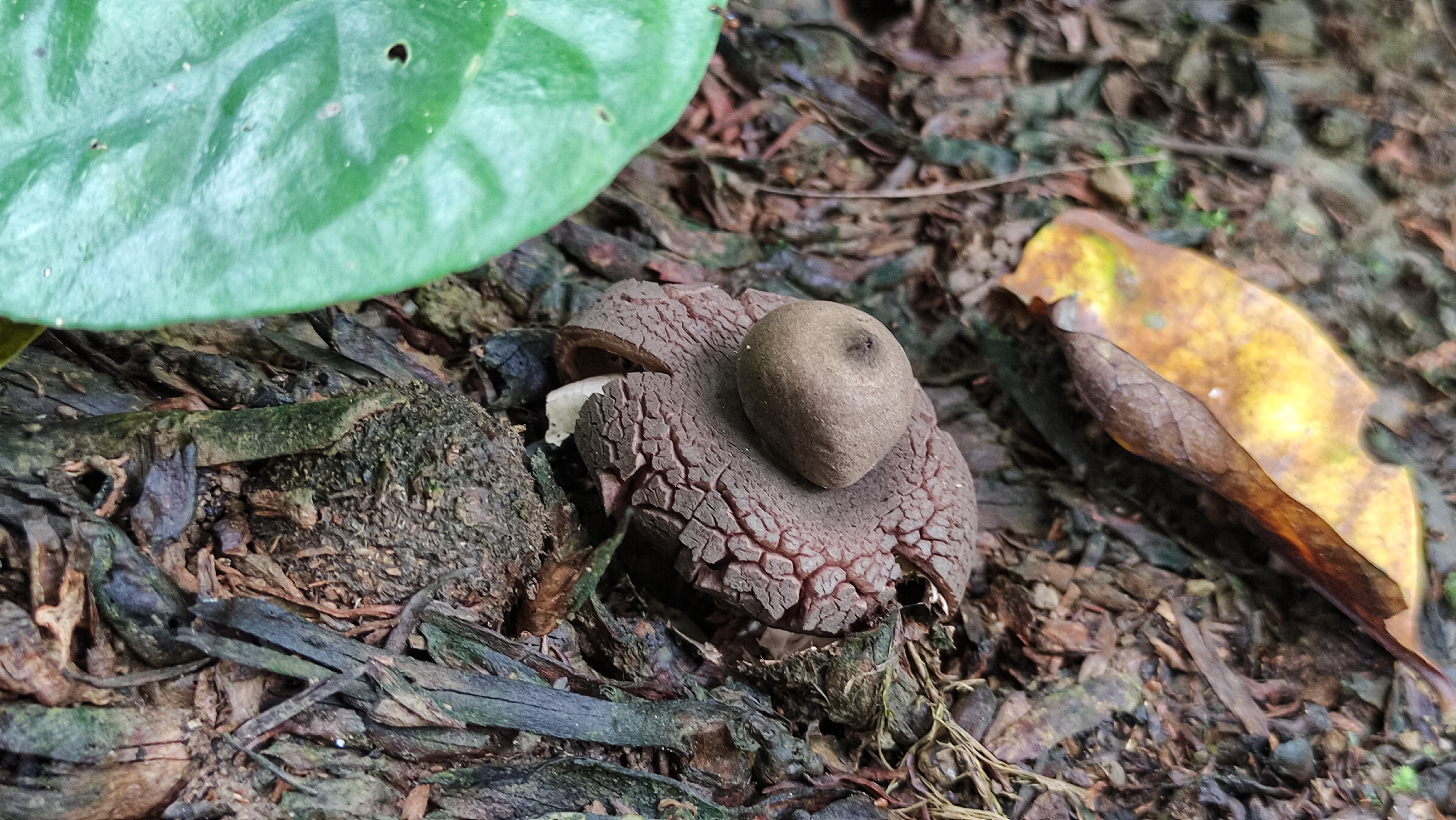 | Camera | Smartphone + macro lens |
| --- | --- |
| Iso | Otomatis |
| Editing | Snapseed app |
| Photographer | @briayana |
| Twitter | briayana7 |