Heliocybe sulcata Heliocybe is a genus of fungi that cause wood decay, they usually grow between cracks and emerge towards the light seeking the sun's rays.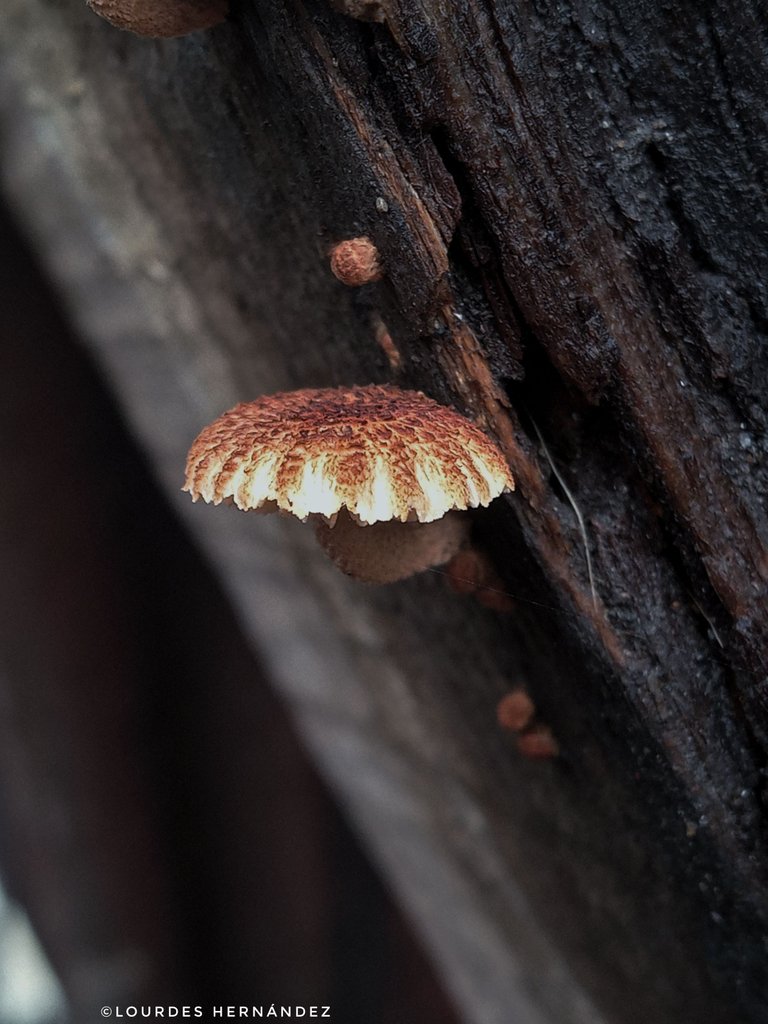 Heliocybe sulcata Heliocybe es un género de hongos que producen la descomposición de la madera, usualmente crecen entre las grietas y emergen hacia la luz buscando los rayos del sol.

It has a thick, scaly foot which bends to seek sunlight, and its hat is very striking with irregular edges, and on the surface it has an ocher color and tiny scales.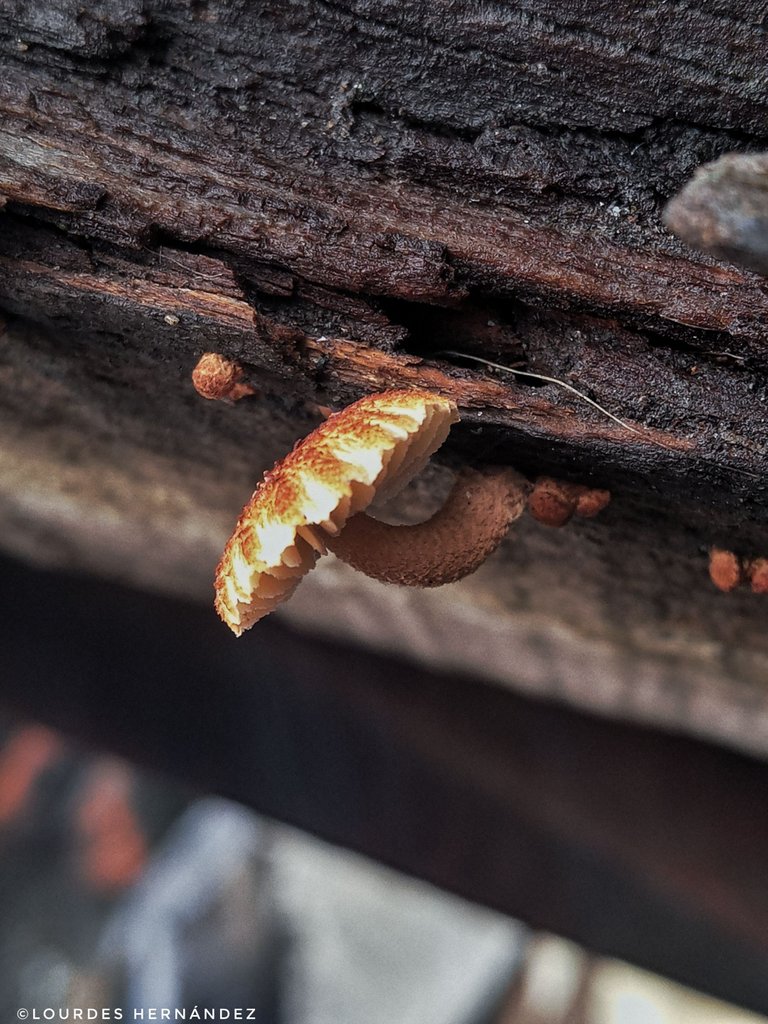 Tiene un pie grueso y escamoso el cual se encorva para buscar la luz solar, y su sombrero es muy llamativo con las orillas irregulares, y en la superficie tiene un color ocre y con diminutas escamas.

They grow in small groups and invade all the wood in question, they are very striking and somewhat hard throughout their structure as they can withstand rain and sudden movements.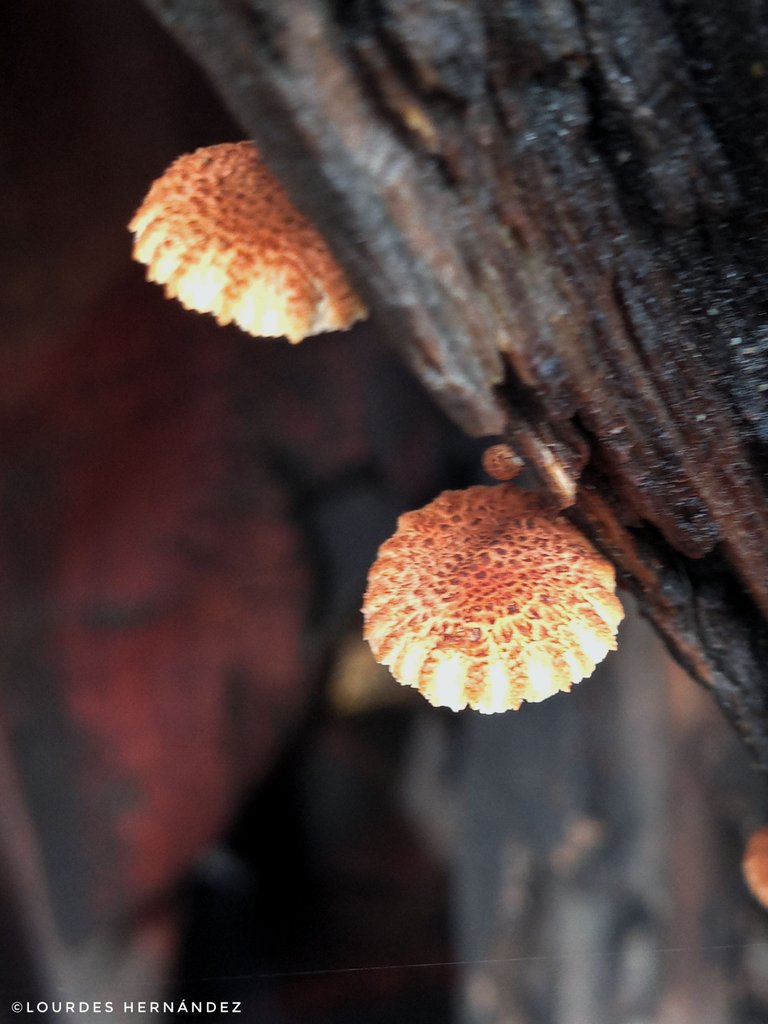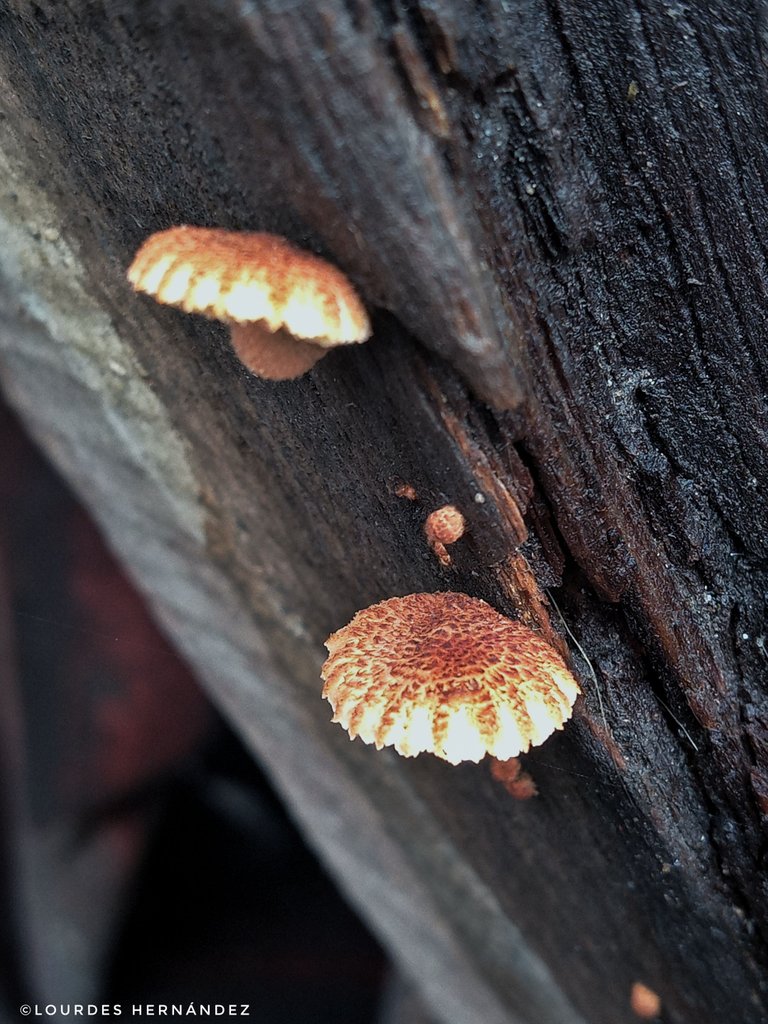 Crecen en pequeños grupos y e invaden toda la madera en cuestión, son muy llamativos y un tanto duros en toda su estructura pues puedes soportar lluvias y movimientos bruscos.


---
PHOTOGRAPHS TAKEN BY ME, WITH MY LG Q60
---

---
A PROUD MEMBER OF

join this great community

Densifying Nature Appreciation (DNA)