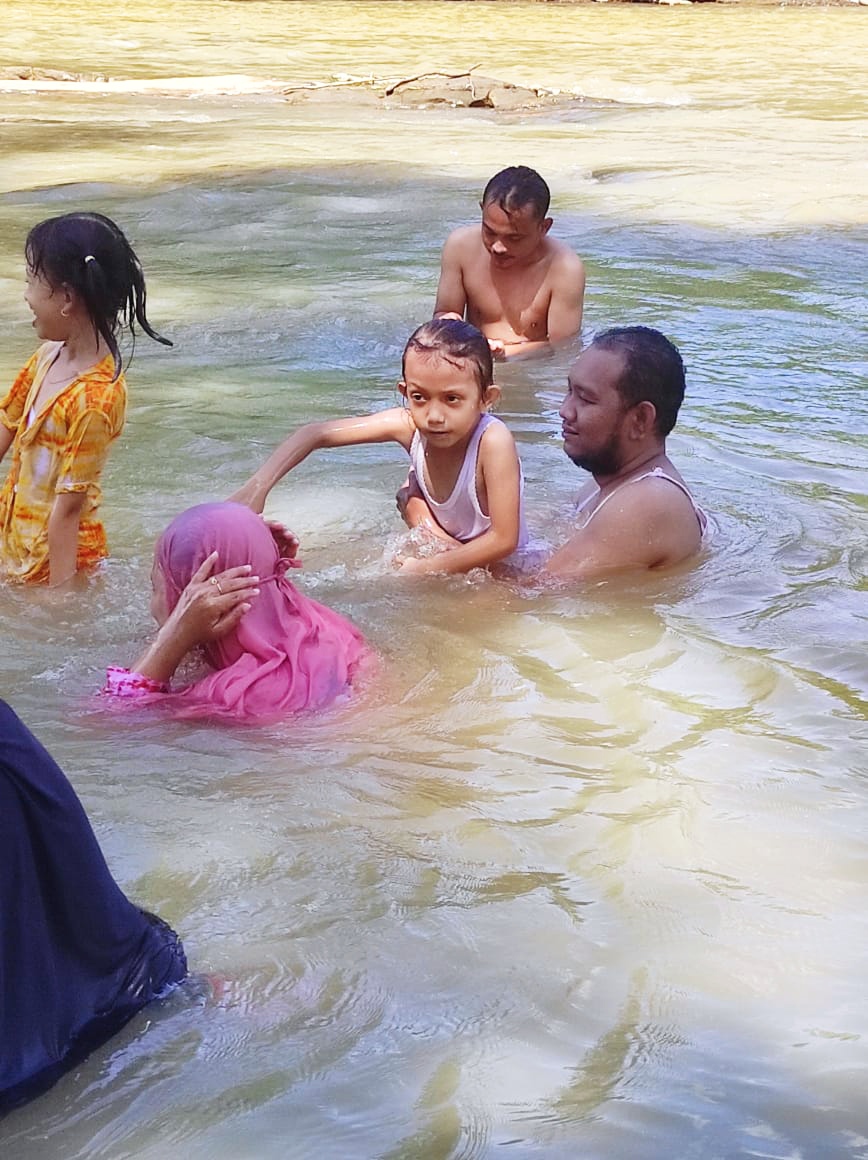 Enjoying Holidays with Your Beloved Family at Kreung Simpoe Bireuen.
There is no most beautiful story, when it's a love story with family, that's an expression that has always been an inspiration in my daily life. Family is part of the success so far, they are always there in the ups and downs.
Togetherness with family is the most beautiful moment, the moment is born when we enjoy the togetherness in various ways.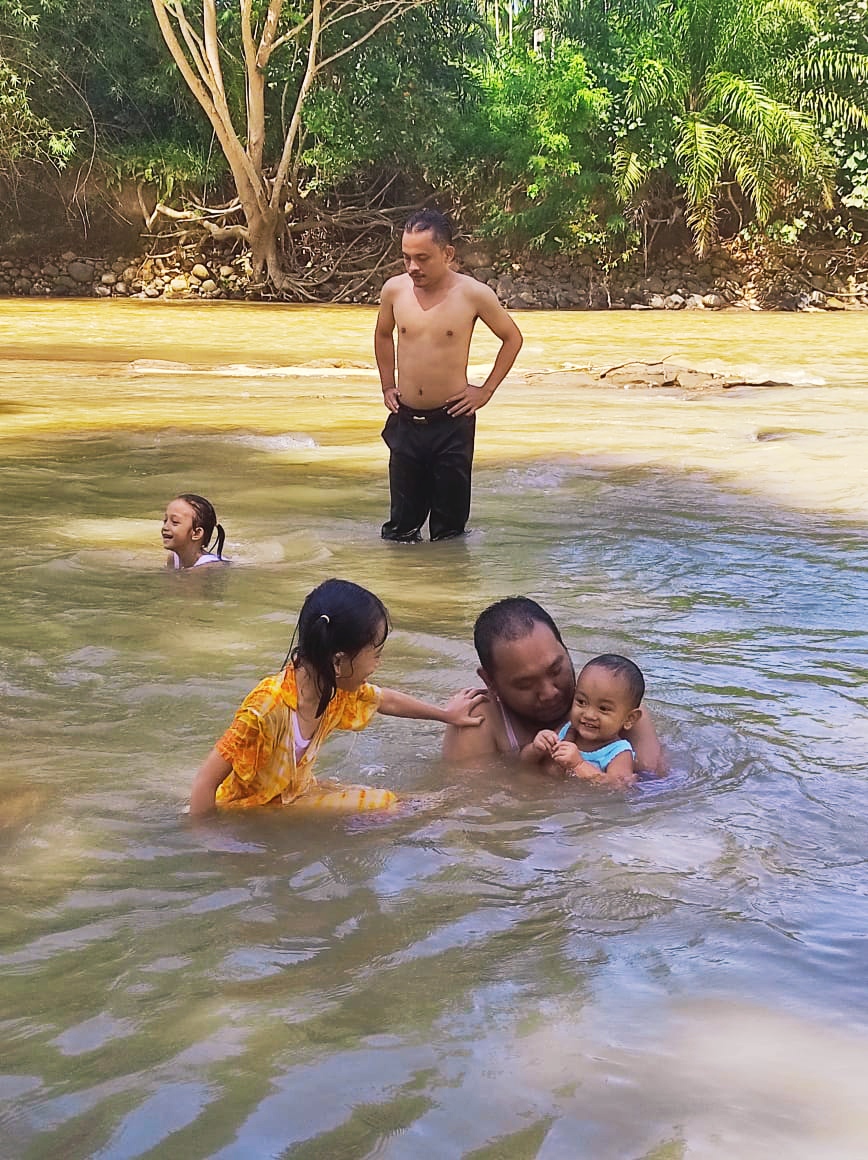 On this occasion, Monday, 2/8/2021, my family and I visited the Krueng Simpoe Bireuen bathing attraction. This place is located at Kilometer 20, Krueng Simpoe Village, Juli District, Bireuen Regency, Aceh Province, Indonesia. The bathing place of the flowing river water is usually visited by many tourists on holidays.
However, in the midst of the current COVID-19 pandemic, the Krueng Simpoe bathing attraction is deserted from visitors, tourists from various regions who are usually busy visiting this place seem absent during the holidays, this is due to the COVID-19 pandemic that is sweeping the world.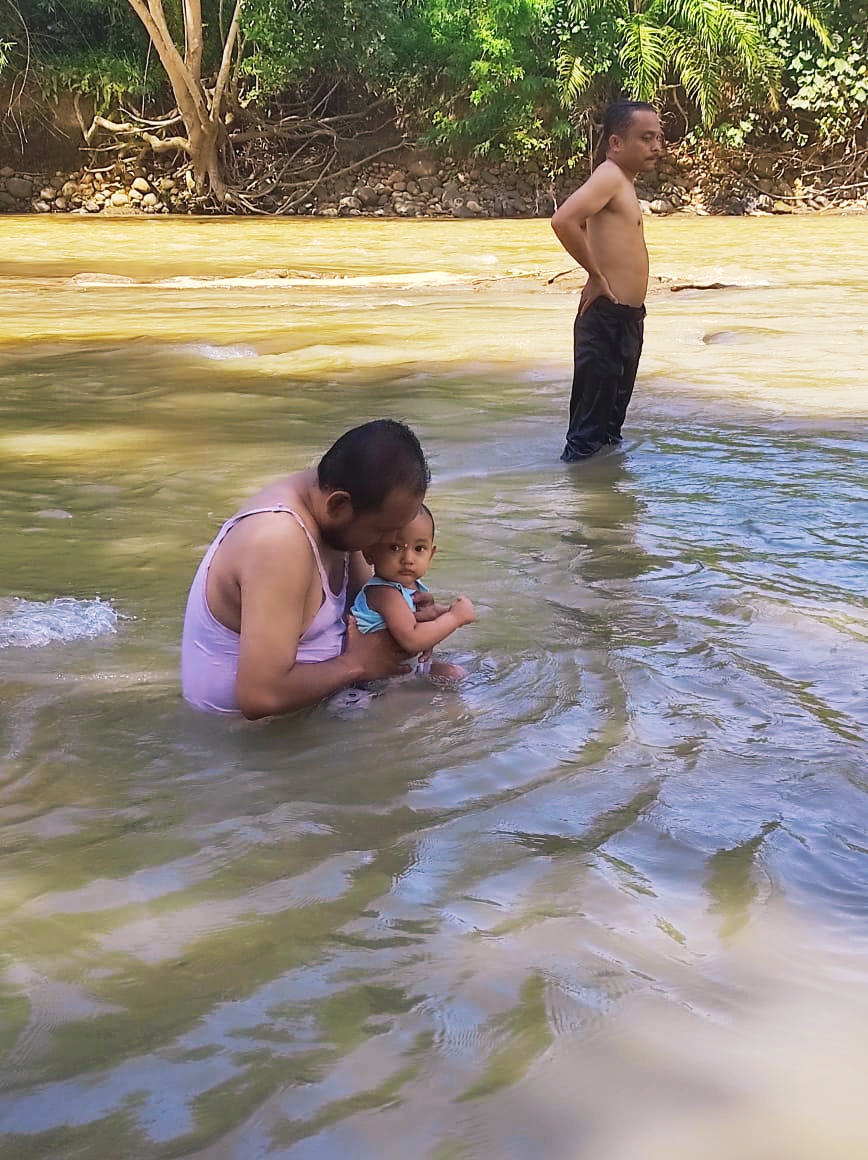 With my beloved family, I visited this beautiful place, we traveled for 20 minutes to get to our destination, along the way beautiful scenery was presented, the people's plants that were cultivated became the main attraction for me and my family along the way.
Arriving at the Krueng Simpoe Bireuen bathing place, my family and I immediately parked the vehicle in the place provided by the managers, then our family took a place to rest for a while. The place to rest available in this place is a hut made of bamboo with thatched leaf roofs, a cool atmosphere to accompany our family's rest.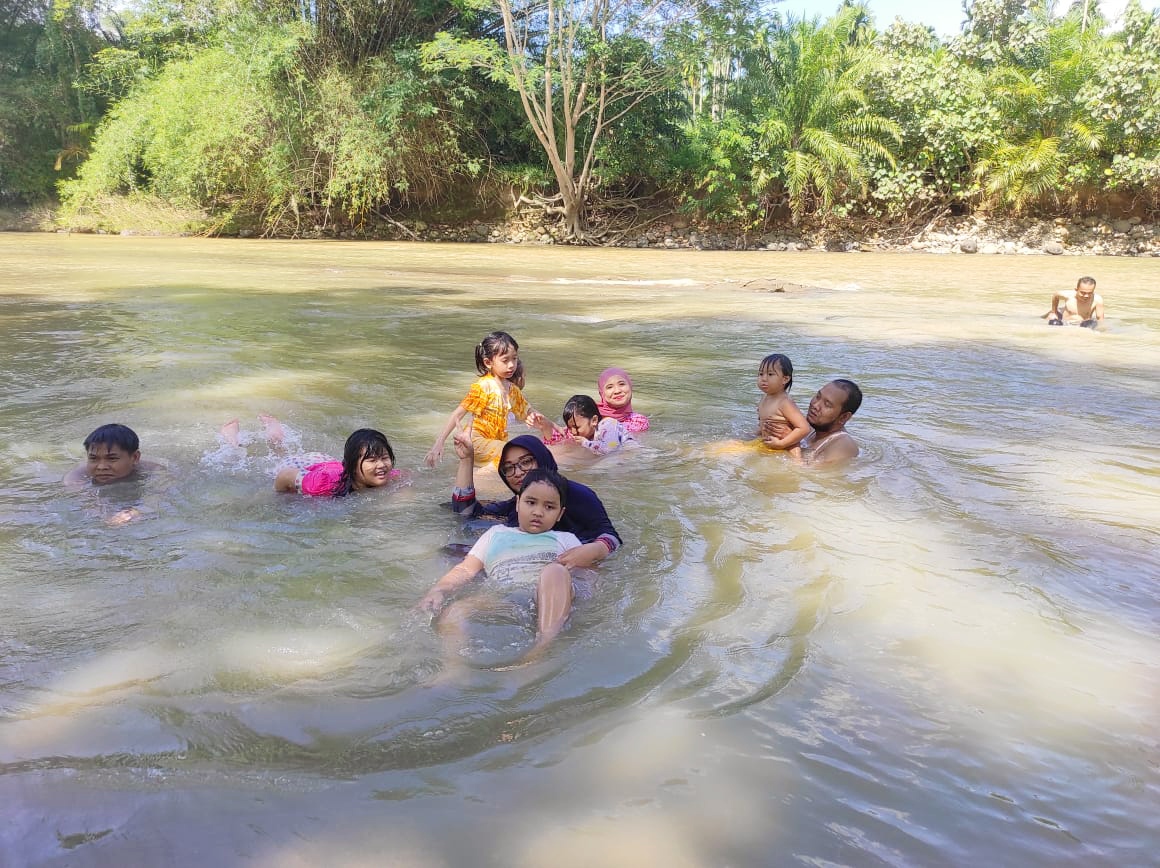 This tourist attraction has a very beautiful view, the flow of cool river water and views of the palm plantations of local residents make this holiday very relaxing. The thing we did in this place was nothing but enjoying the very cold water, but for today the river flow is a bit cloudy, this is because the area was hit by heavy rain a few days ago.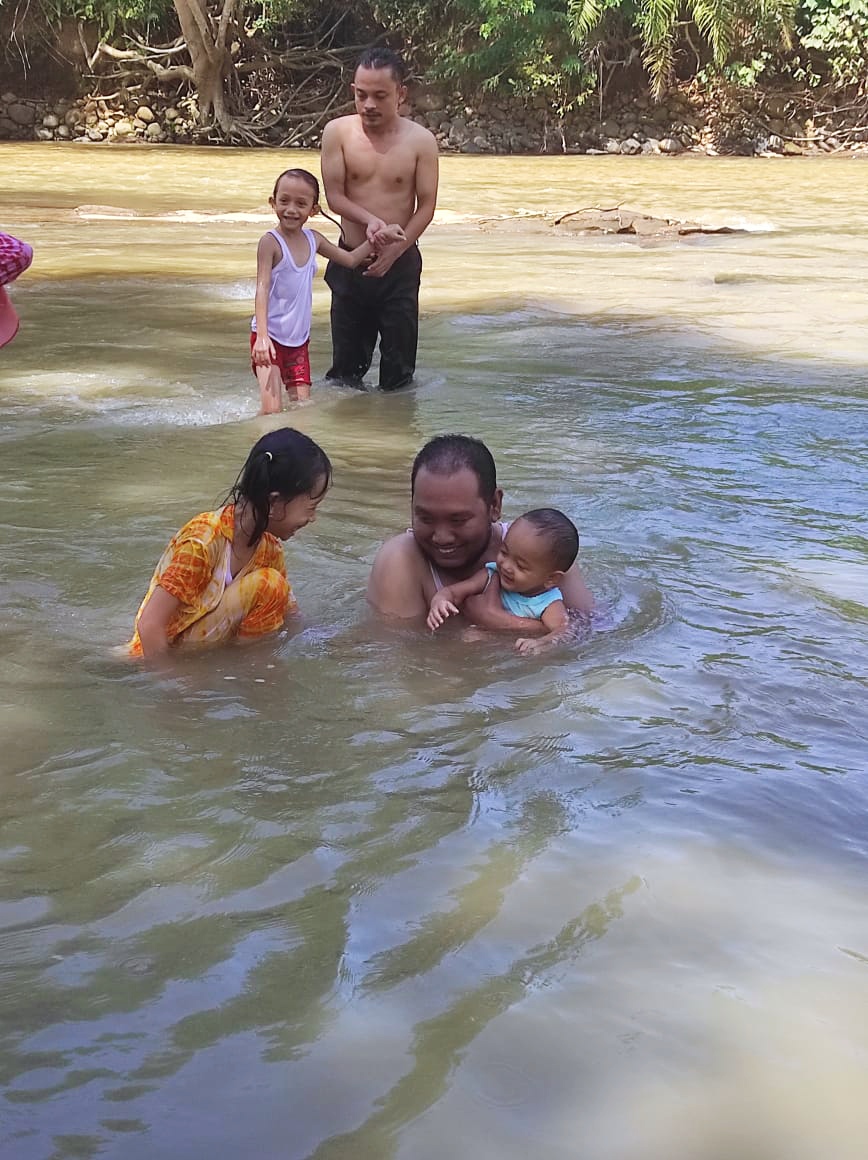 The cool water brings happiness for myself and my family, in this place we play water, bathe and joke freely without any burden. The atmosphere in this place is able to relieve the tiredness of everyday activities. In addition to chatting with cold water, we also enjoyed some of the food menus served by the traders, some of the food and drink menus we enjoyed with gratitude for the sustenance so far.
In this place there are various food and drink menus served by traders, foods such as Nasi Goreng, Mie Aceh, Martabak Egg Aceh and other snacks, besides that various drinks are also available here, drinks such as Aceh Coffee, Tea, Juices and fresh drinks On the other hand, this place also provides various types of wet and dry cakes typical of Aceh which are phenomenal.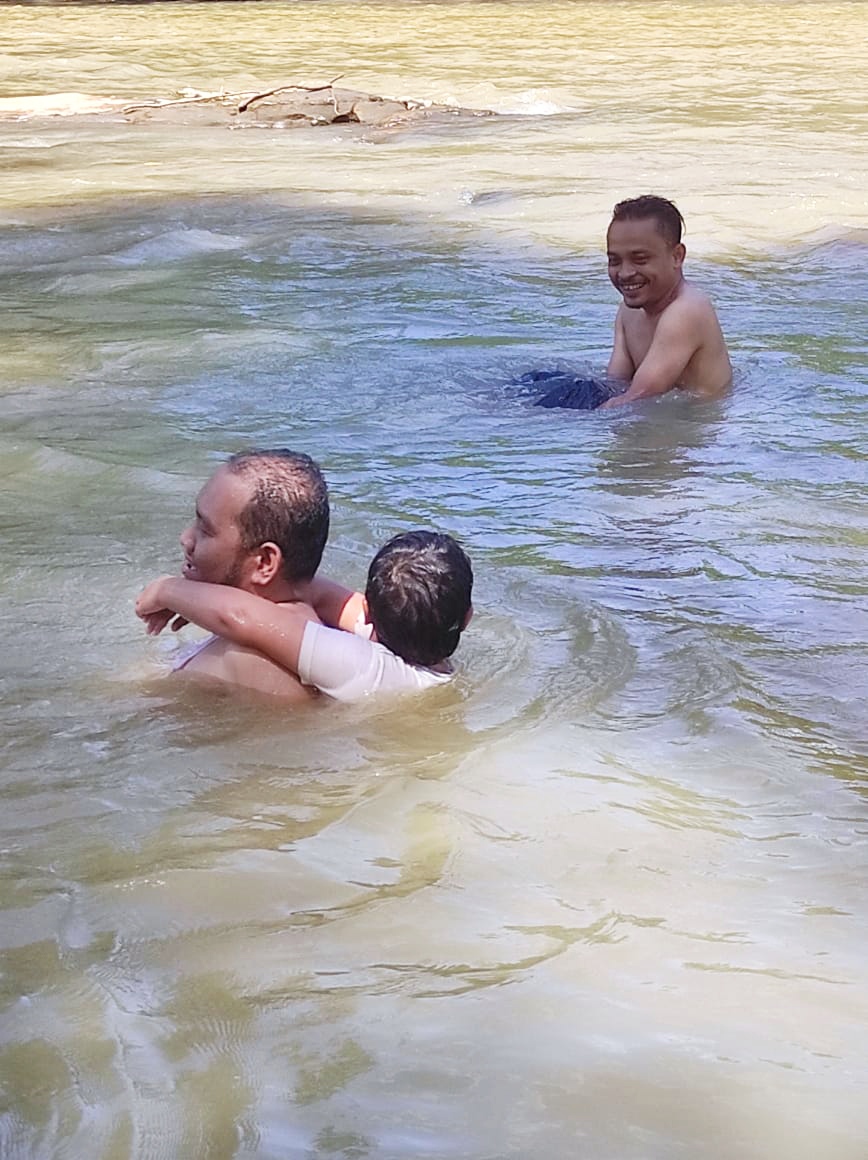 The Krueng Simpoe Bireuen tourist bath is also equipped with various public facilities such as a large parking area, places of worship, toilets and other supporting facilities. My togetherness with my family in this place ended until the afternoon, many things or stories happened when togetherness was established in this place, of course there is no most beautiful time when the times are with my beloved family.