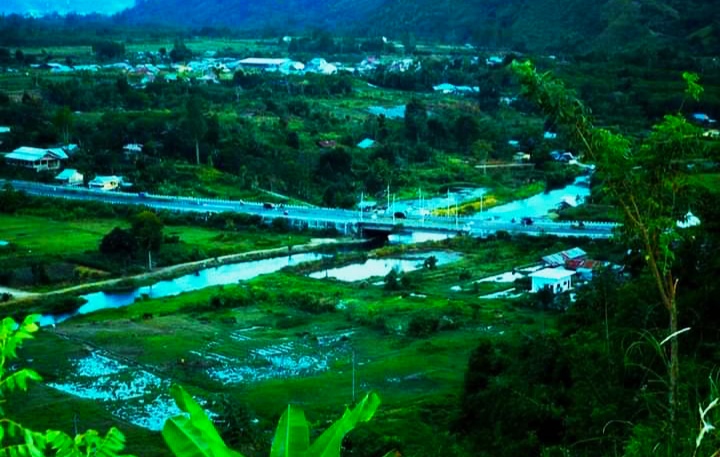 Work and Exercise on Weekends.
Sunday, 28/2/2021 was a very tiring day for me, even though it was a weekend off, there was no time for me to vacation with my family. Since I am busy, my family weekend vacation has to be postponed for a while, this weekend I am busy with some of my usual daily routines.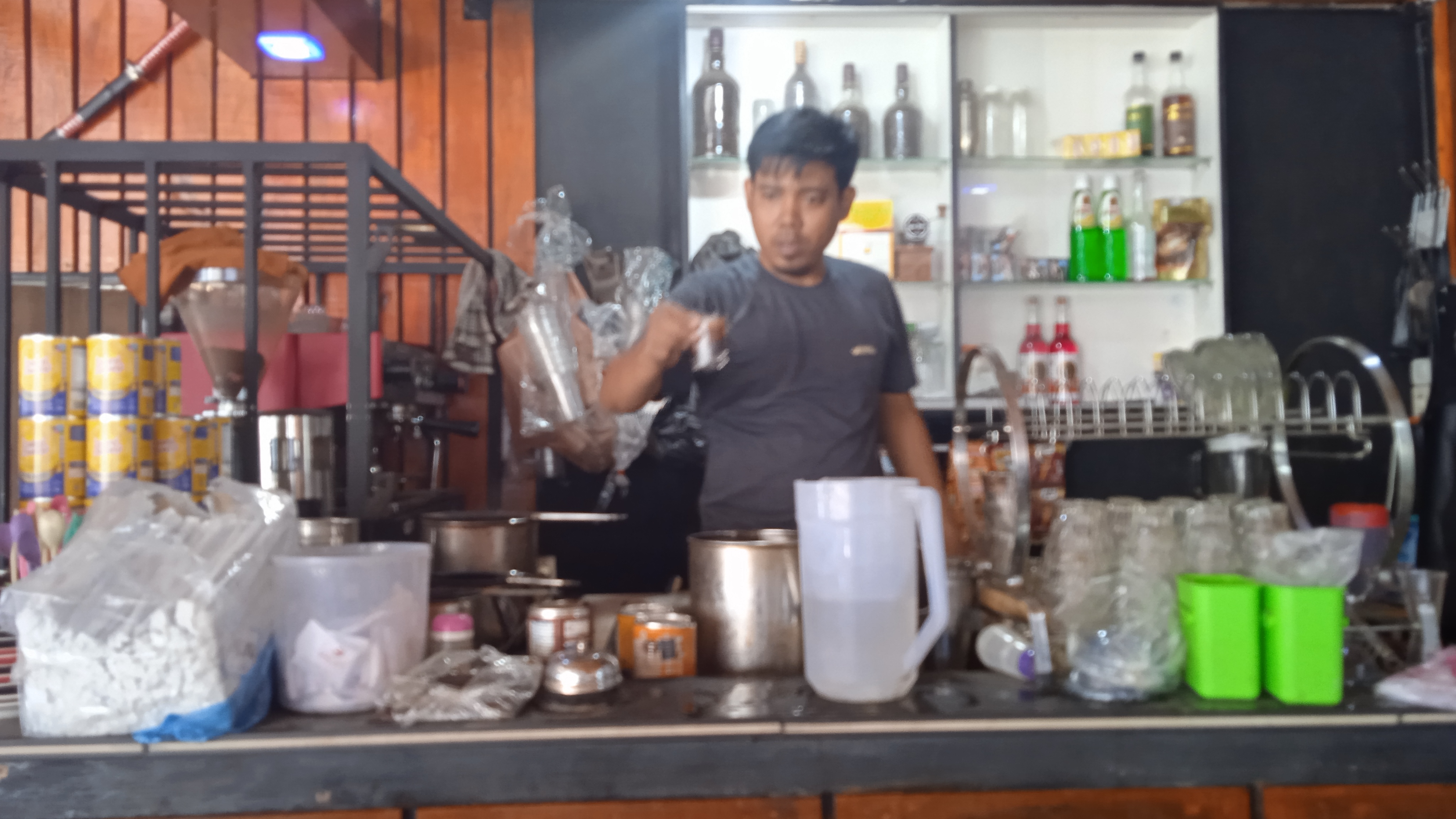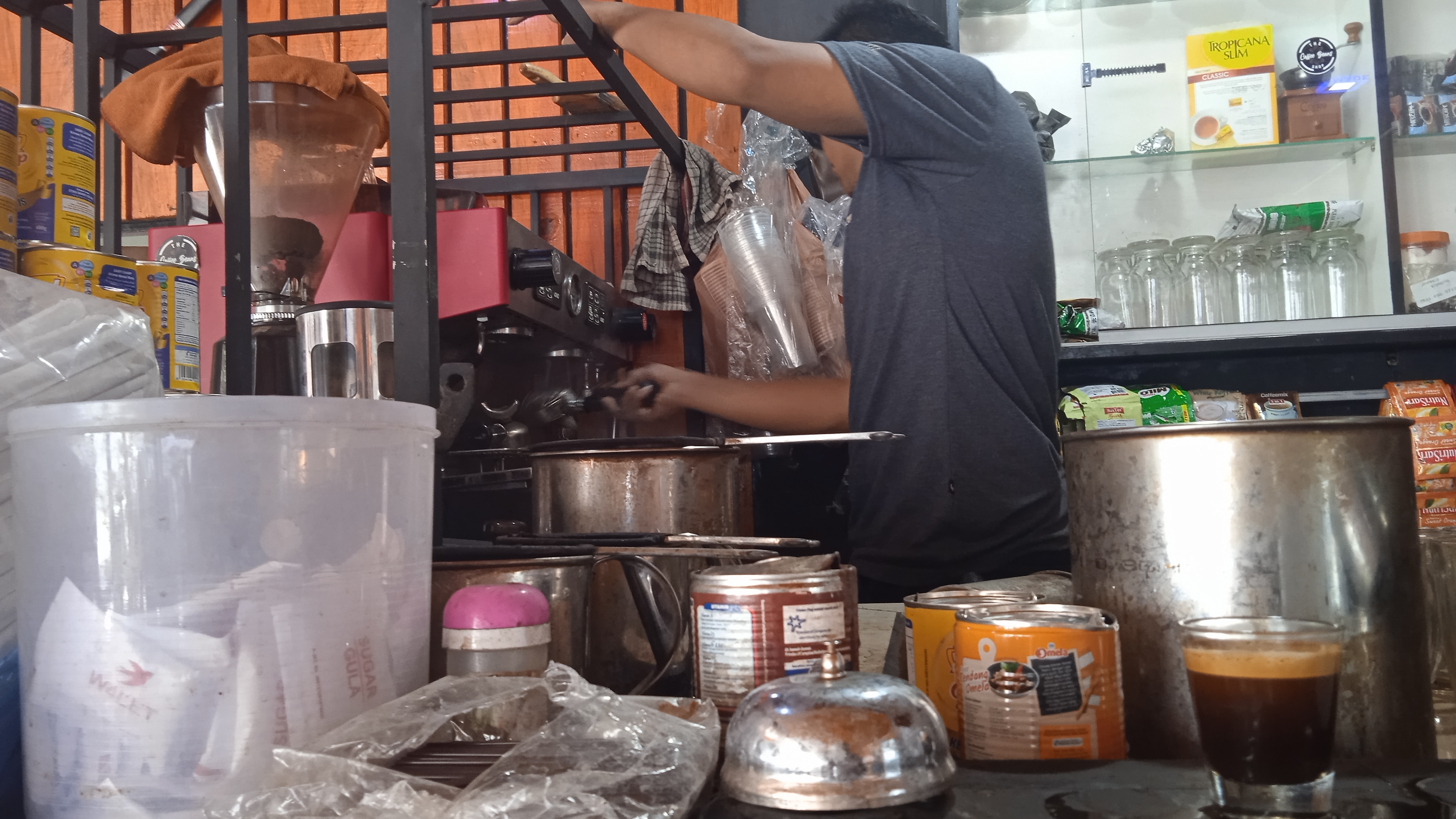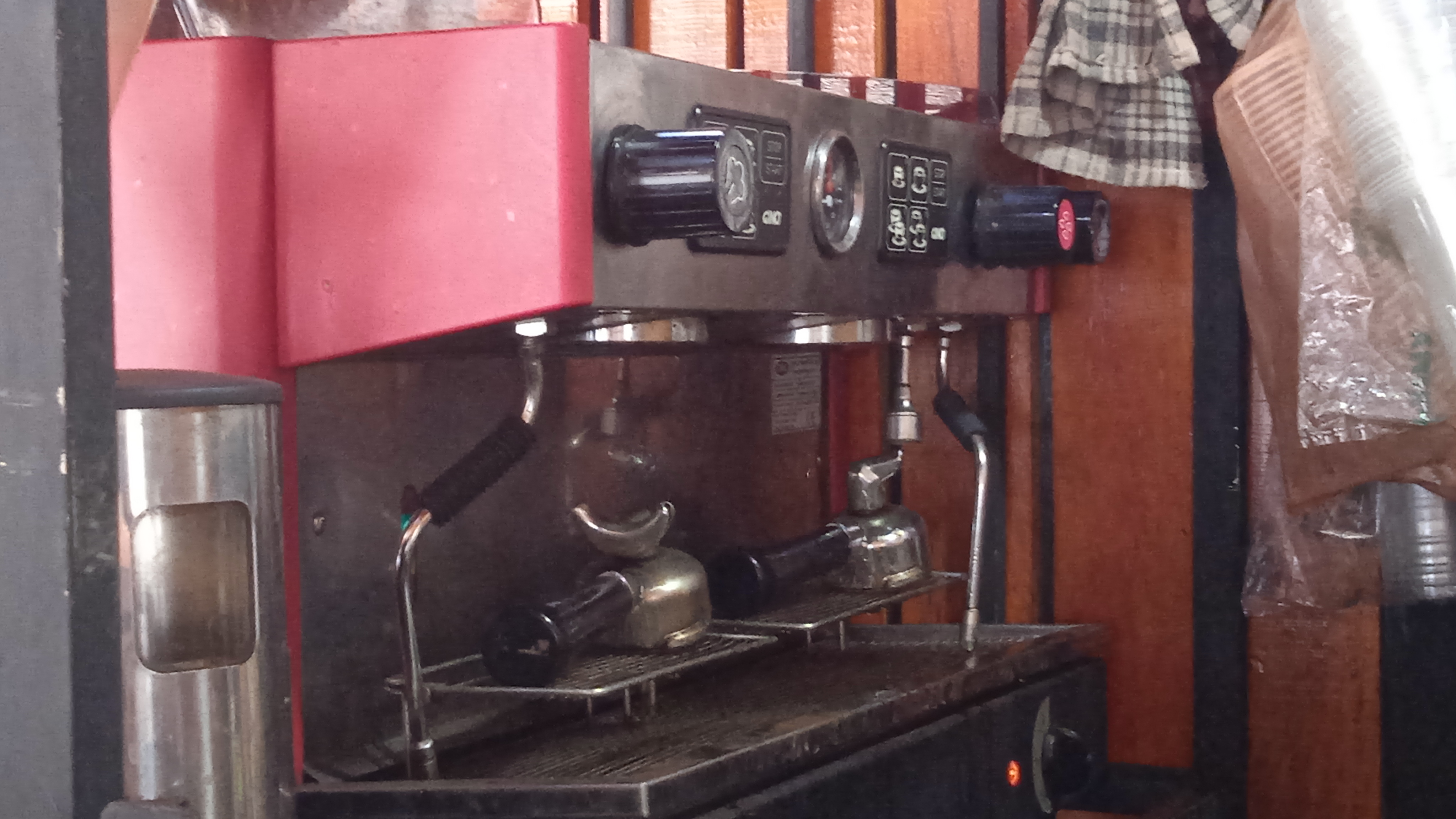 The activity I am doing this weekend is working as usual, a job as a barista in one of the cafeterias I go through with great love. Starting work from eight in the morning to two in the afternoon is certainly very tiring, various types of coffee drinks ordered by customers or visitors via waiters, one by one I serve perfectly.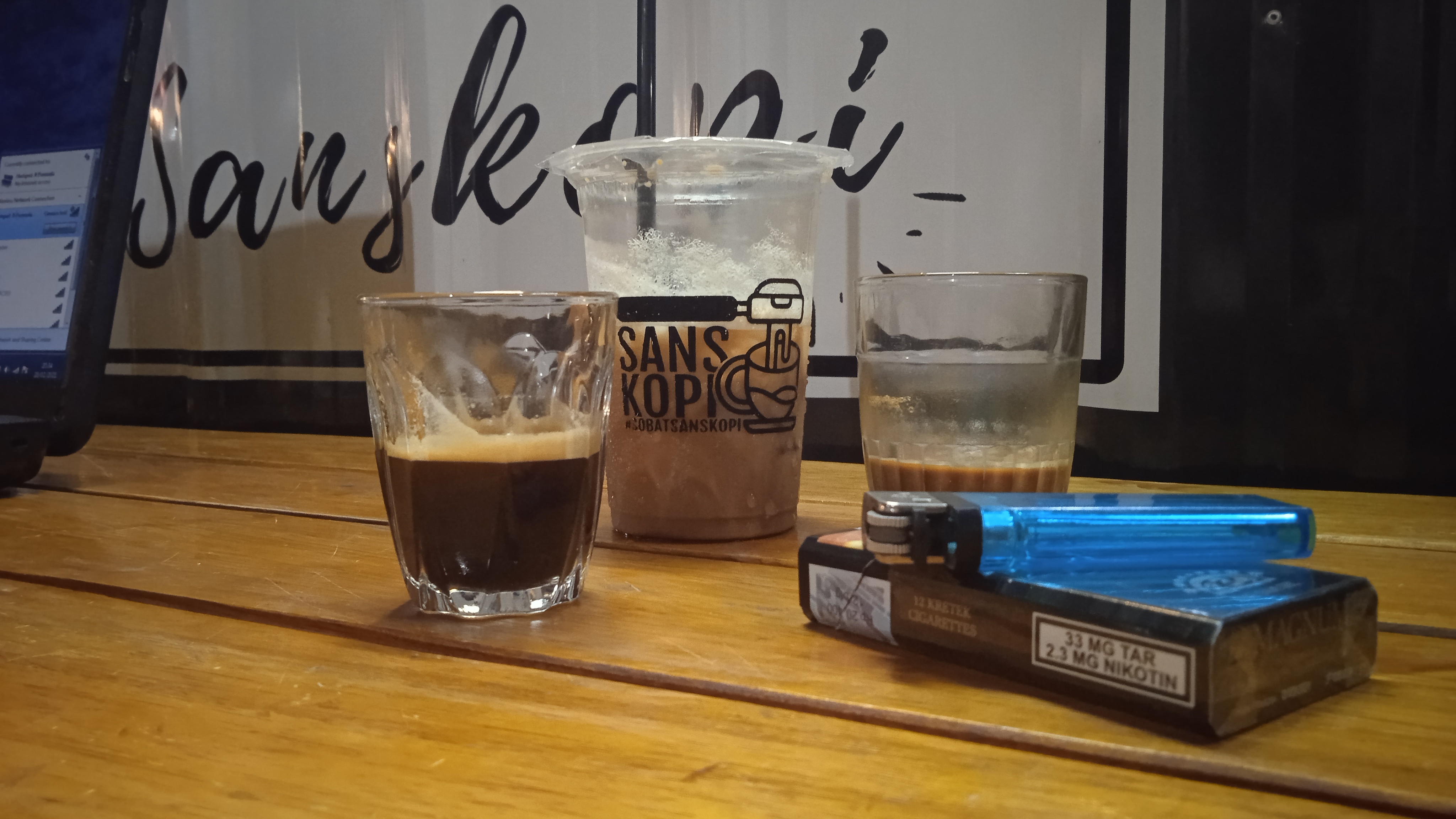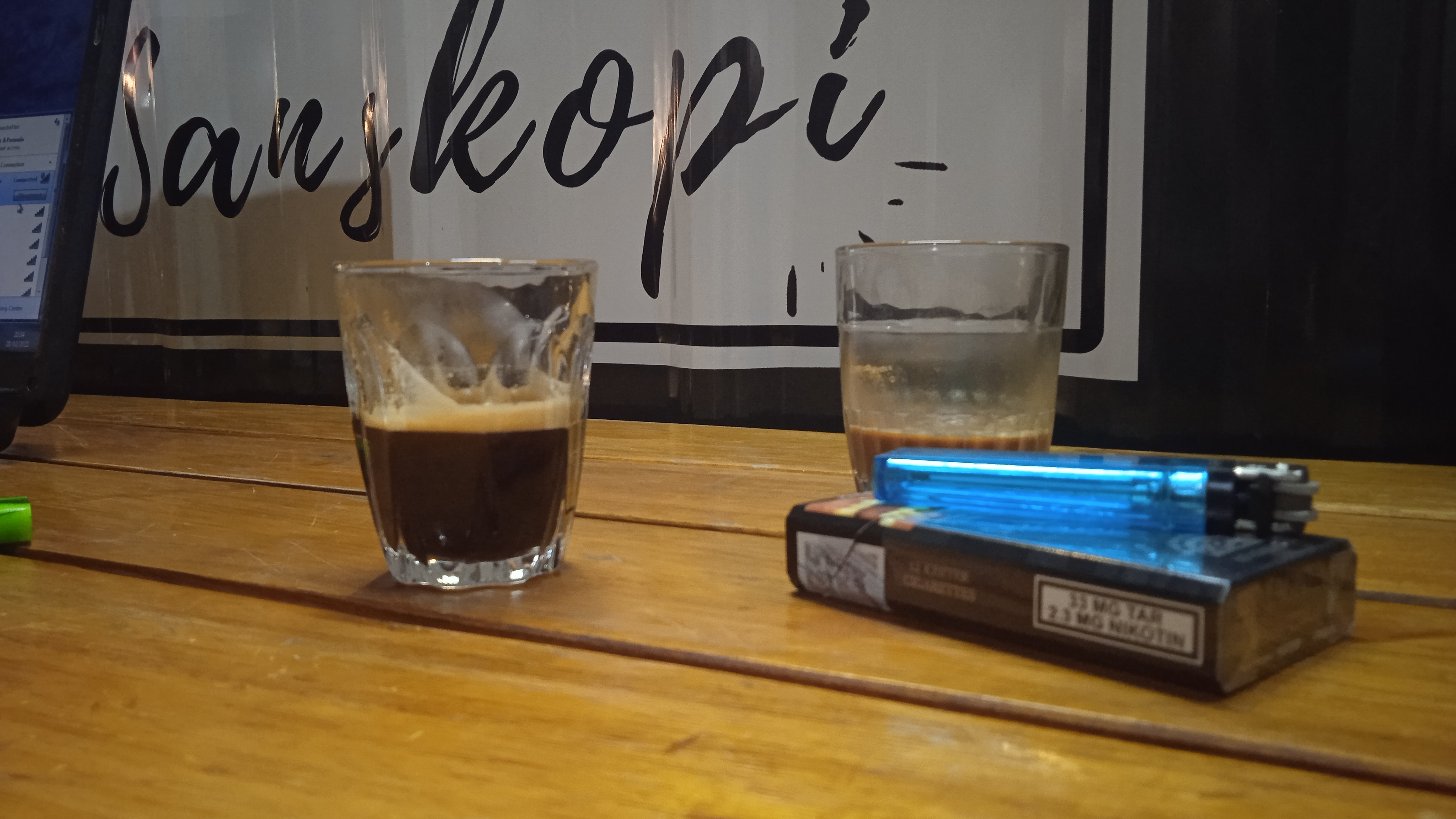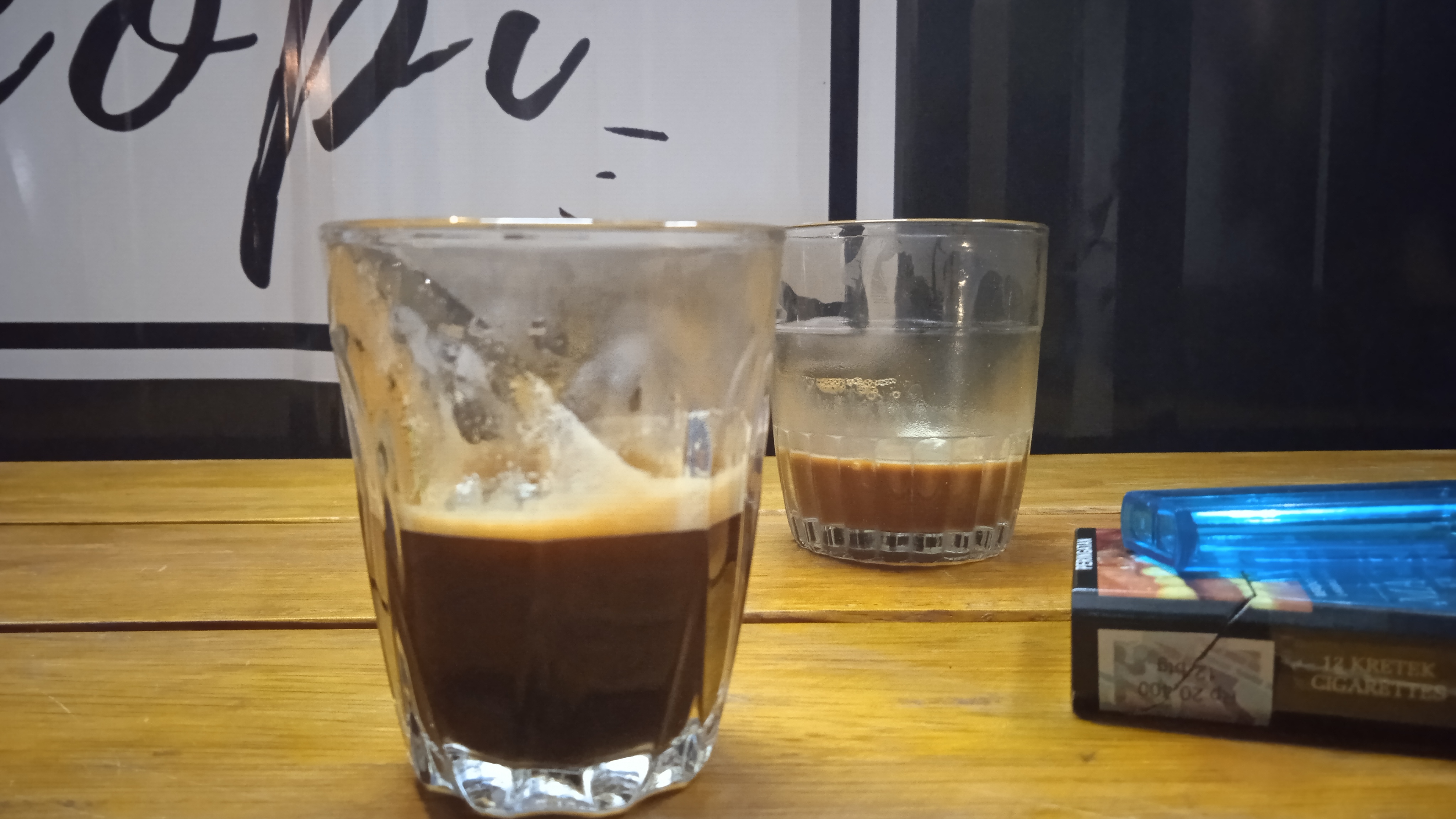 Espresso coffee is the beginning of the coffee drink that I mix, this drink is usually the most sought after by coffee connoisseurs and lovers around the world. Furthermore, I continue to serve various types of drinks to visitors, indeed the state of the place of business is currently quiet, this is because it is a weekend holiday, usually people visit several tourist attractions when the holidays arrive.
The COVID-19 pandemic situation that is currently occurring around the world has also paralyzed people's economies, many people are experiencing financial crises during the COVID-19 pandemic around the world. Some community businesses also experience a decrease in income than usual, so many business establishments are empty of buyers.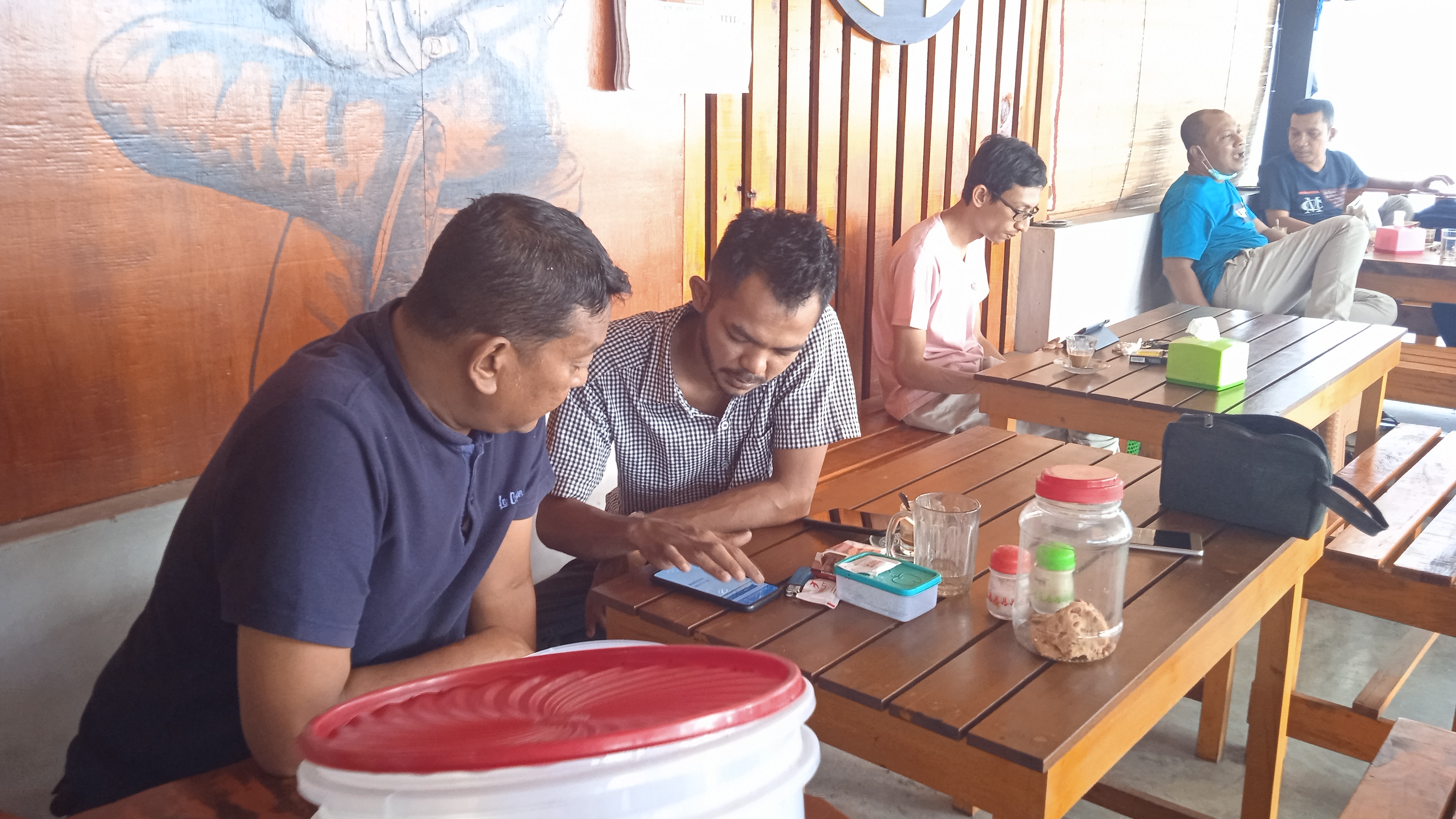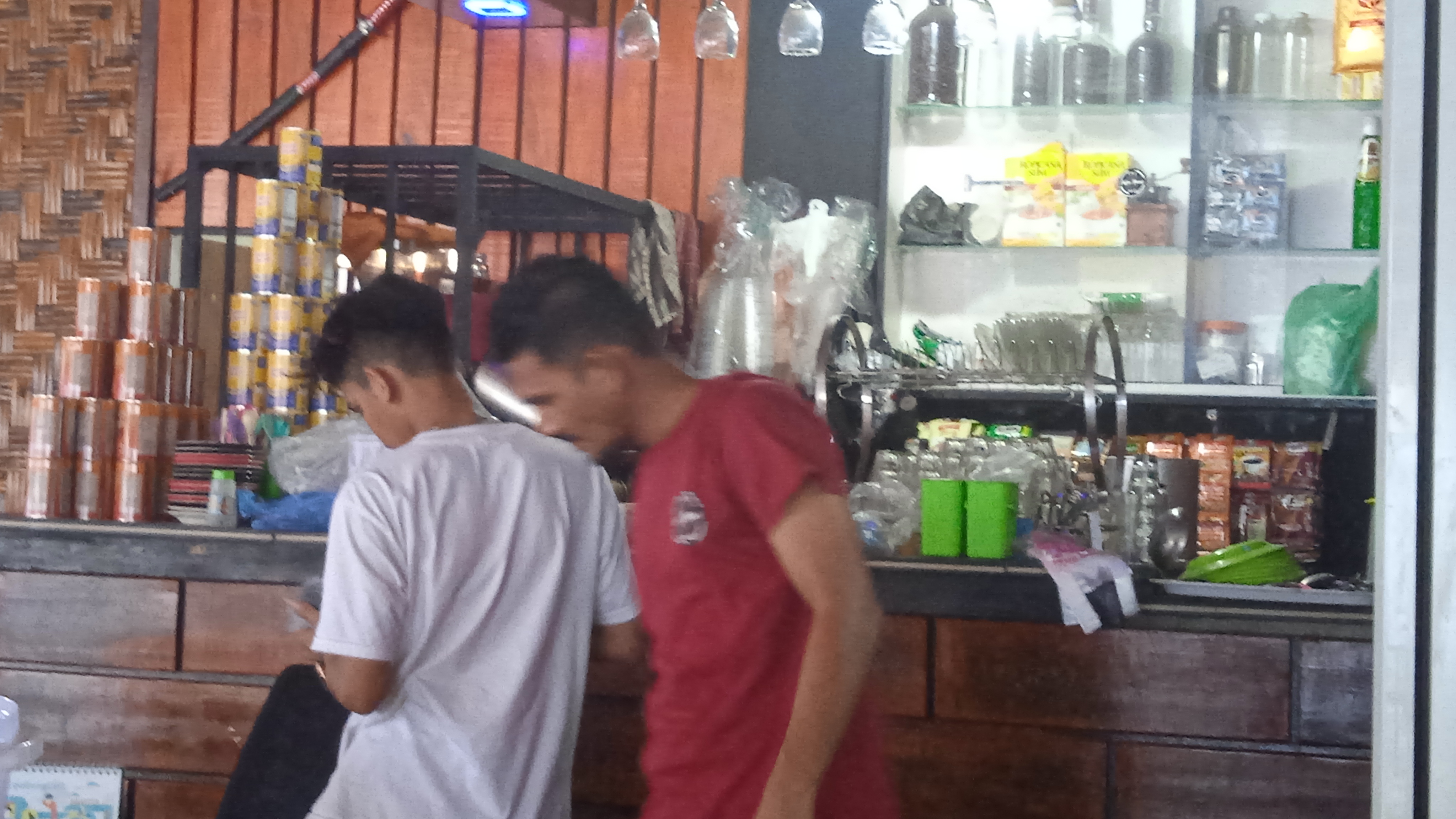 Even though the business place was quiet during the COVID-19 pandemic, I and some colleagues are still enthusiastic about carrying out activities here, when visitors want to enjoy a cup of coffee, we will serve it as usual, of course the best service we provide to them. I mix several types of coffee drinks for visitors ordered through the waiter, coffee drinks such as Sareng Aceh Coffee, (Solong Aceh), Espresso Coffee, Aceh Sanger Coffee, Americano Coffee, Aceh Luwak Coffee, BMW Coffee, Gingseng Coffee, and My Milk Coffee mix one by one according to order.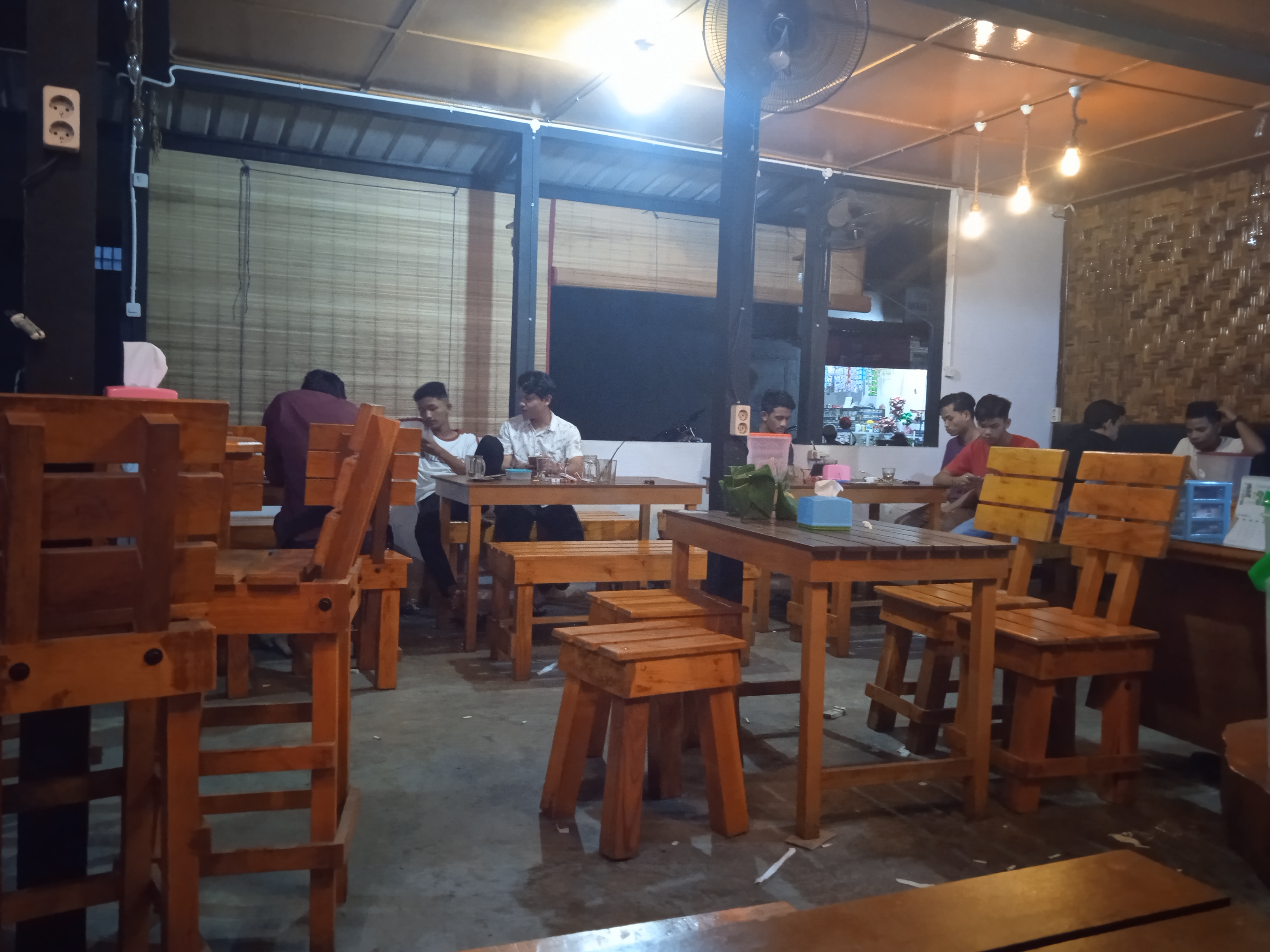 Apart from coffee drinks, I also mix various other drinks such as various types of tea, milk, syrup, juices and other halal drinks. I went through activities as a Barista until noon arrived, after work was over, I immediately cleaned myself up, performed the midday prayer and took a short break before returning home. The activities I do at home are enjoying lunch that has been served by my wife, taking a break while joking with the children at home.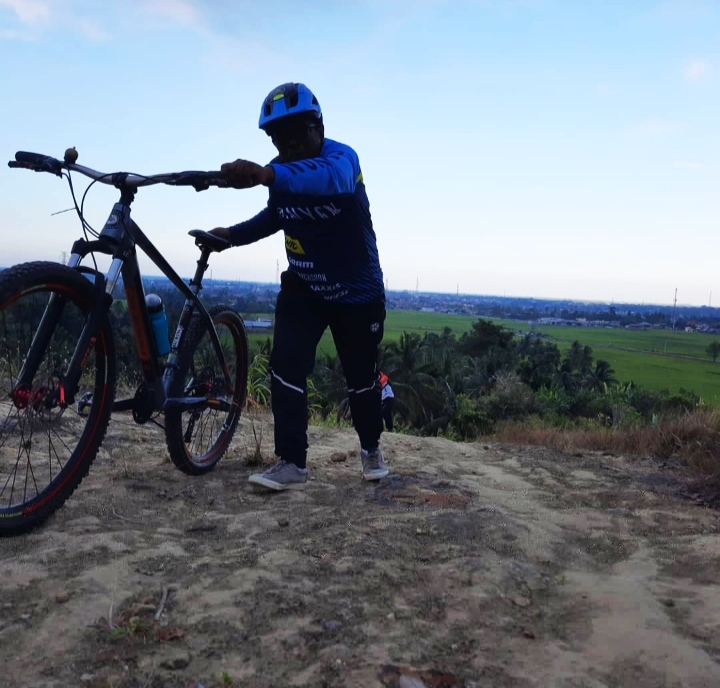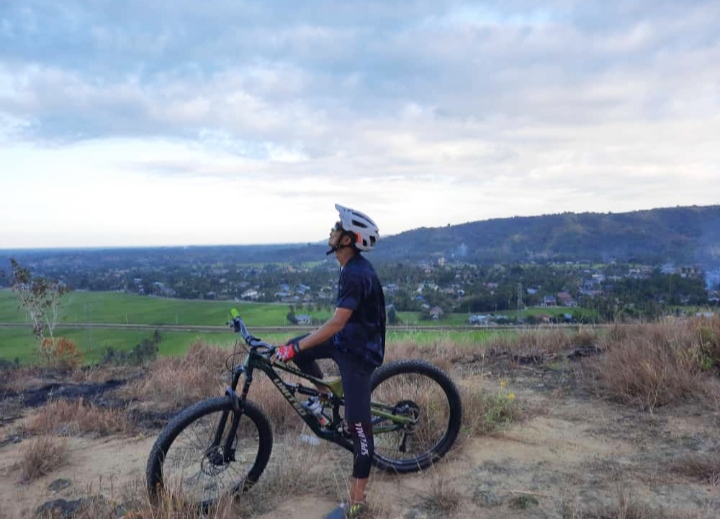 Another activity I do is cycling with friends, I do this sport irregularly, but cycling is also my sport of choice in my spare time. The route I traveled with my friends by bicycle was to reach the top of the Cot Gomban hill, the hilltop has extraordinary natural beauty, of course.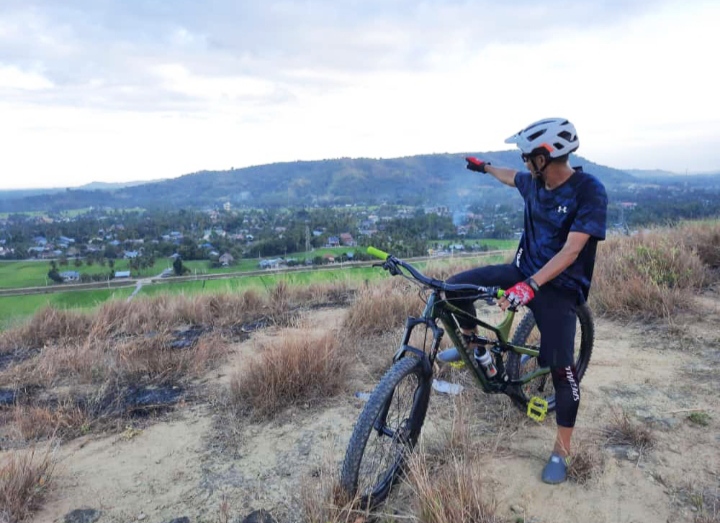 The journey to get there if using a bicycle takes an hour, this is because the route to the top has a climbing track. From the top we can see amazing beautiful scenery, we can see the expanse of the city, the countryside as far as the eye can see, we can also see the blue sea water beautifully. The cool air, shady trees accompany the beautiful atmosphere there.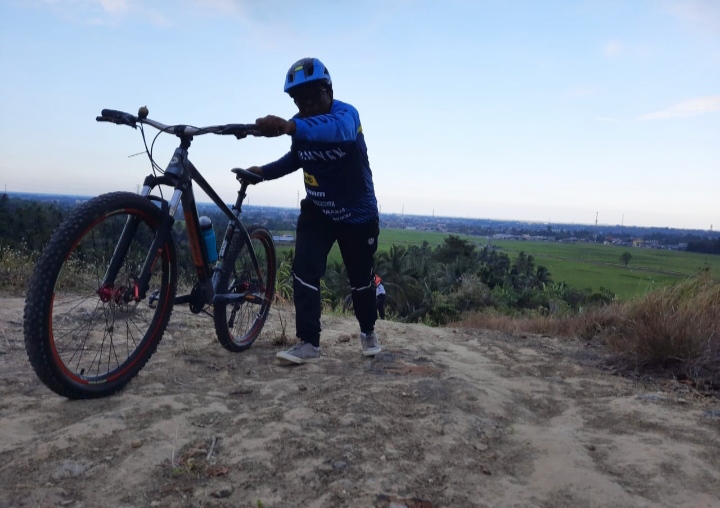 Our presence on the summit was not long, we only rested for thirty minutes and immediately returned to our respective homes.