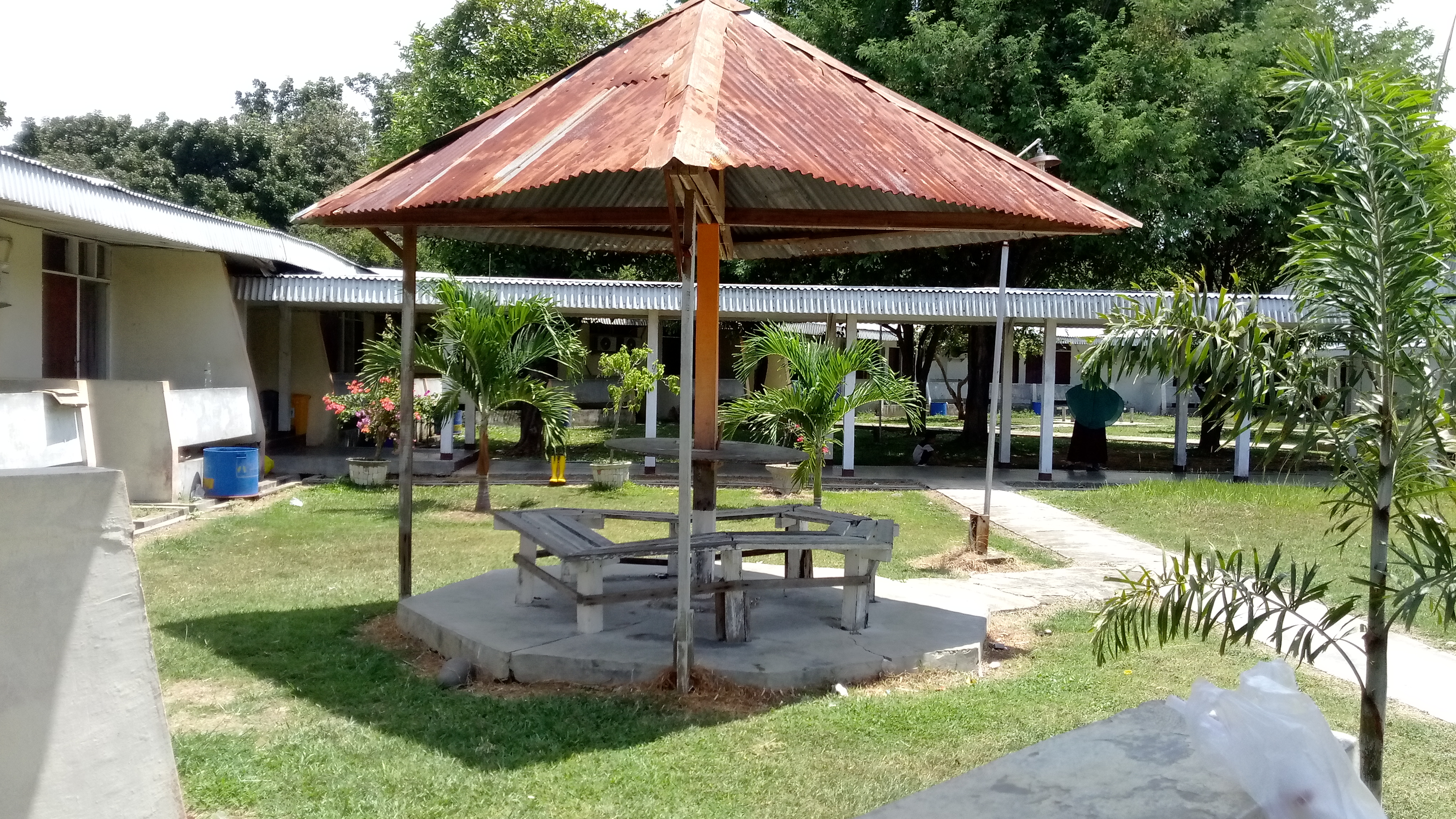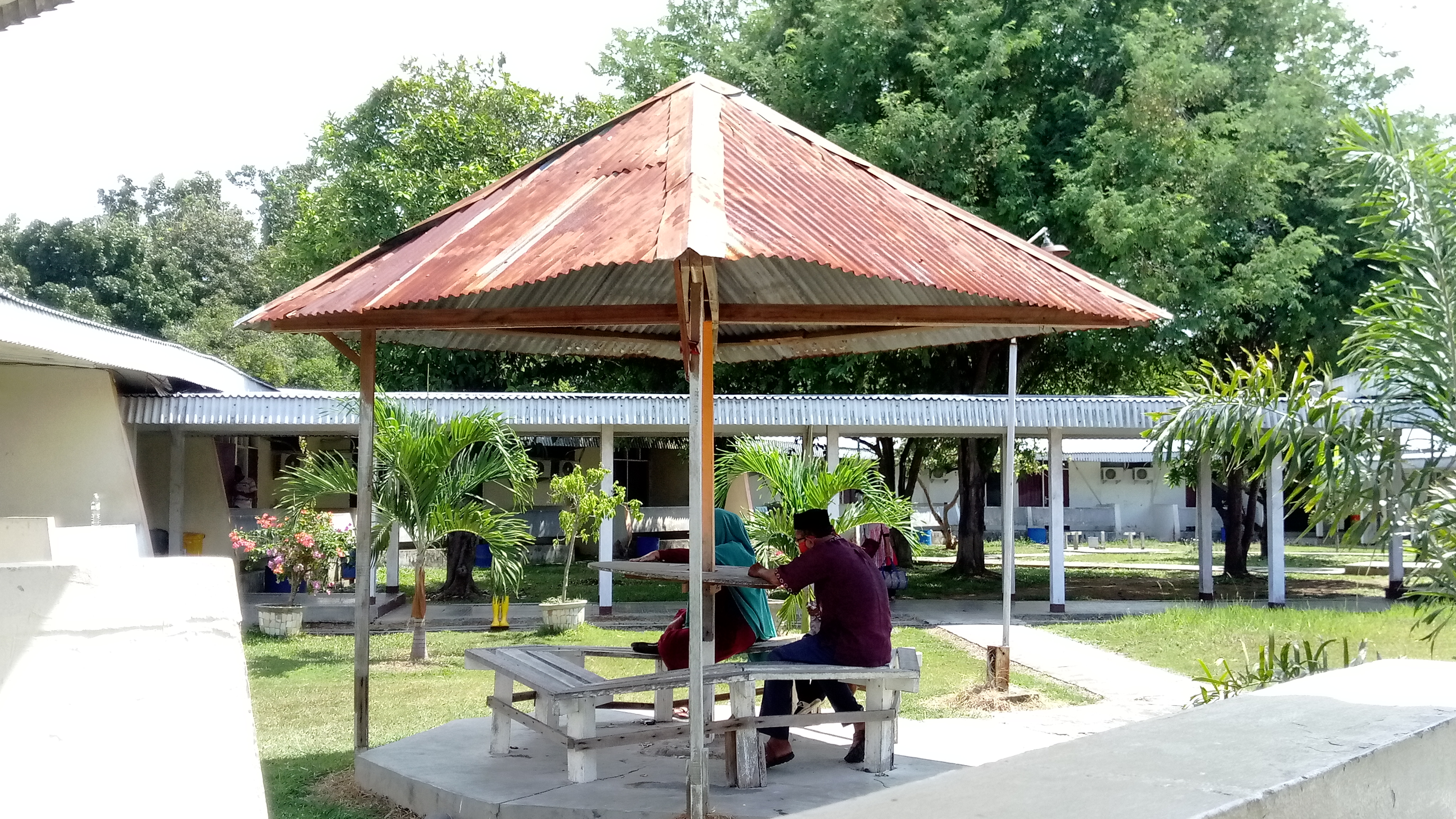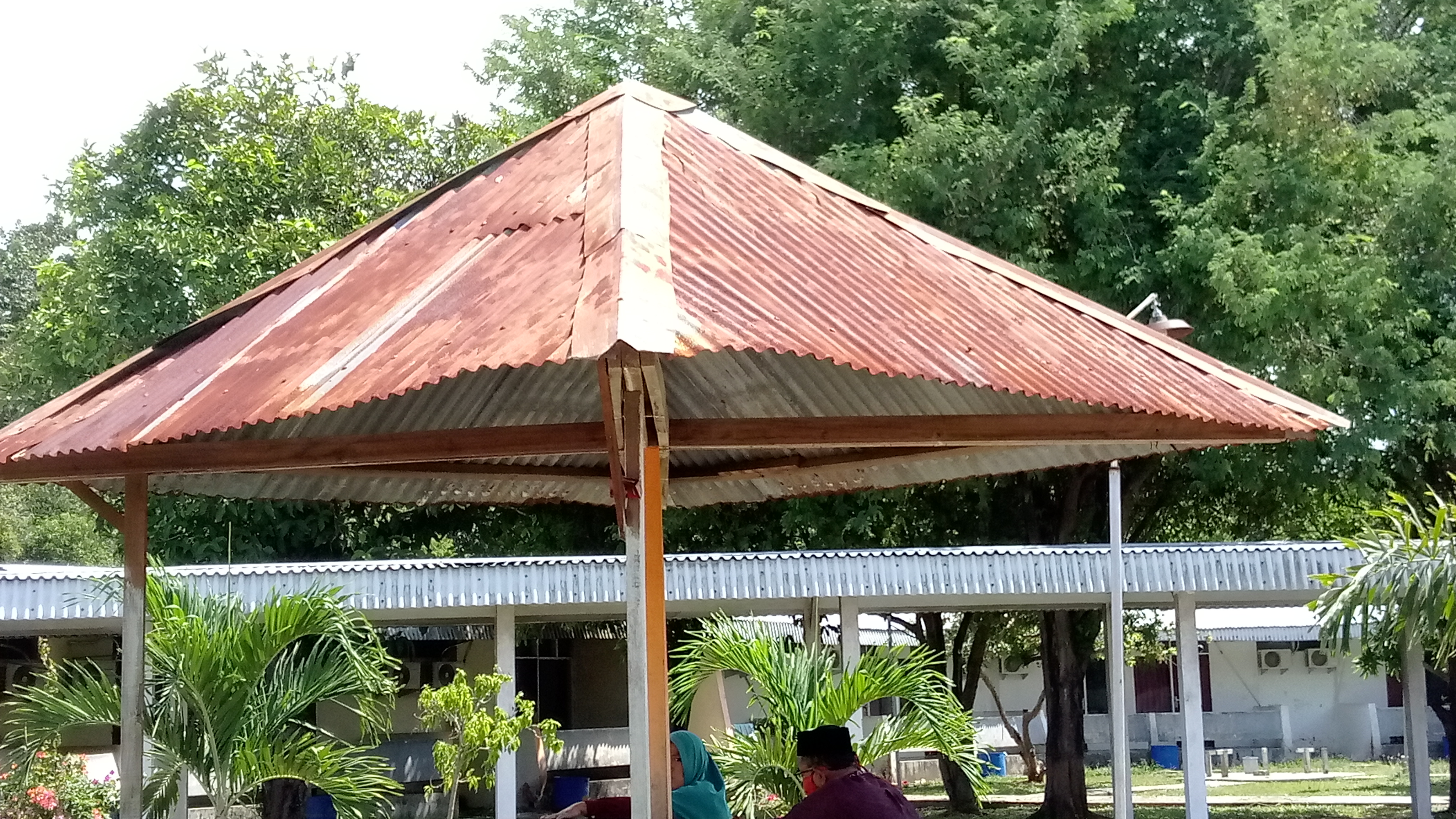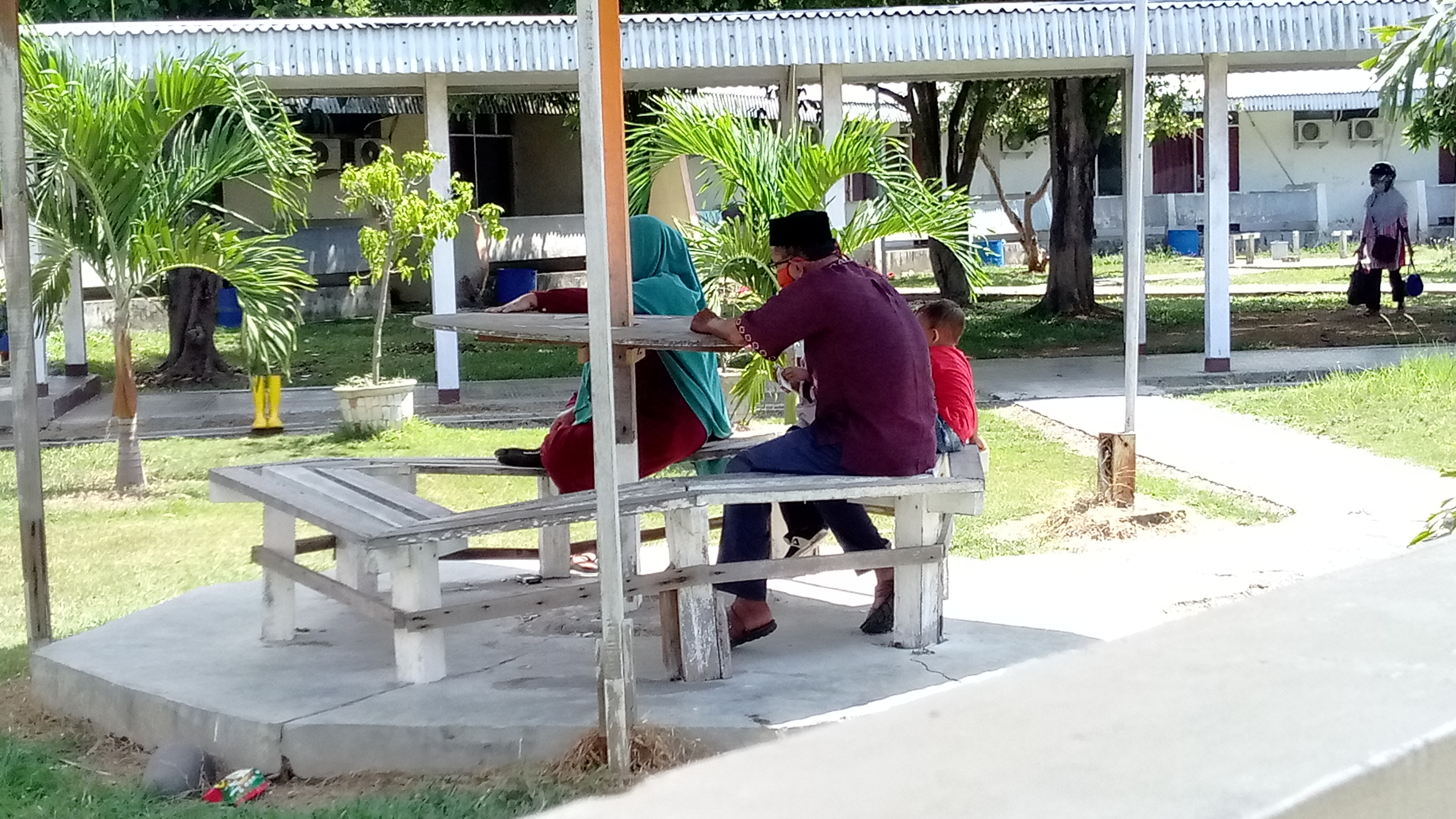 Shaded Umbrella are a place to stop or relax which is perfect for hot or rainy weather.
We usually find this kind of umbrella in playgrounds or special places on the beach.
As seen in the picture is a shady umbrella made of wood and zinc roofed, with such a long age this shade umbrella looks old and unkempt.
We usually use this shade umbrella as a hangout place with friends while discussing something while joking, and usually in one shade umbrella it can accommodate 10 to 13 people.
---
Payung teduh adalah tempat singgahan atau tempat bersantai yang sangat cocok saat cuaca panas atau sedang hujan.
Payung teduh seperti ini biasanya sering kita dapatkan di taman-tempat bermain atau tempat-tempat khusus yang berada di tepi pantai.
Seperti yang terlihat pada gambar adalah sebuah payung teduh yang terbuat dari kayu dan beratap seng, dengan usia yang begitu lama maka payung teduh ini terlihat tua dan tak terawat.
Payung teduh seperti ini biasa kami manfaatkan sebagai tempat nongkrongan bersama teman-teman sambil mendiskusikan sesuatu sambil bercanda, dan biasanya dalam satu payung teduh ini bisa menampung 10 orang hingga 13 orang.
Dah, gitu aja...