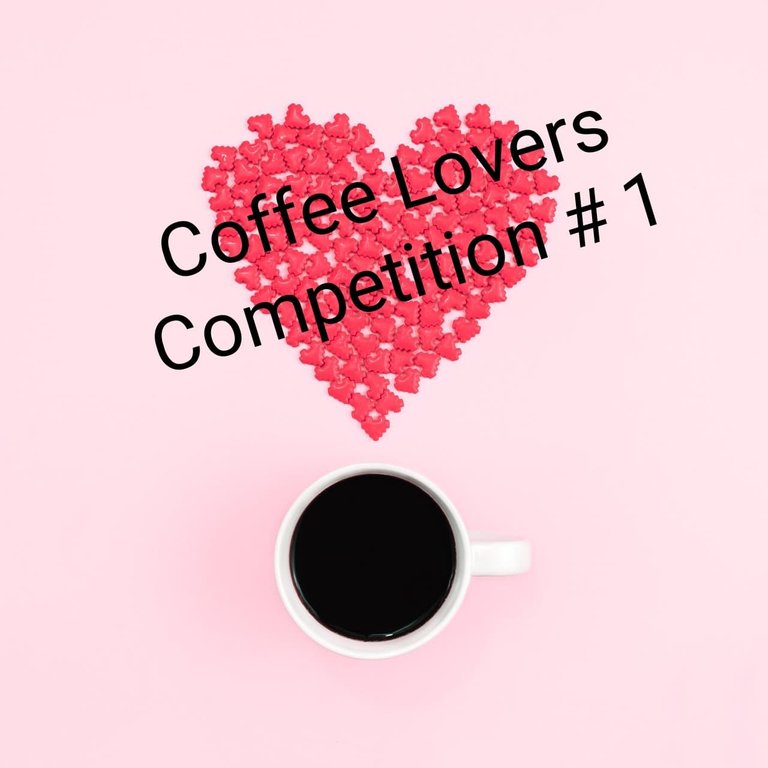 Hello Hivers, it's @cinnccf here.
There's so much to celebrate!
To mark the 3 month anniversary of Cinnamon Cup Coffee Community on the Hive Blockchain, in light of upcoming warmer months in several parts of the world, increased freedom of movement, and the re-opening of coffee shops in some countries (the UK in particular), we've decided to launch our very first #CoffeeLoversCompetition.
Cinnamon Cup Coffee Community would like to take this moment to say a special thank you to all subscribers for being part of the gang here at Cinnamon Cup Coffee, your virtual coffee shop. We recognise and appreciate your presence and dedication to this community 🤗
Since the inception of our community, we've had a steady growth of new subscribers, and we hope to continue to grow further. As was introduced to you some time ago, we hope to enhance the community and continue it's vibrancy within the blockchain, with the series of #CoffeeLoversCompetition - contests' to boost community spirit, and increase visibility amongst Hivers and Coffee Lovers on the Blockchain.
---
Can I enter? Of course, you can!
This competition is open to EVERYONE on the Hive Blockchain, who loves coffee, and is desirous to express their love for coffee.
TOPIC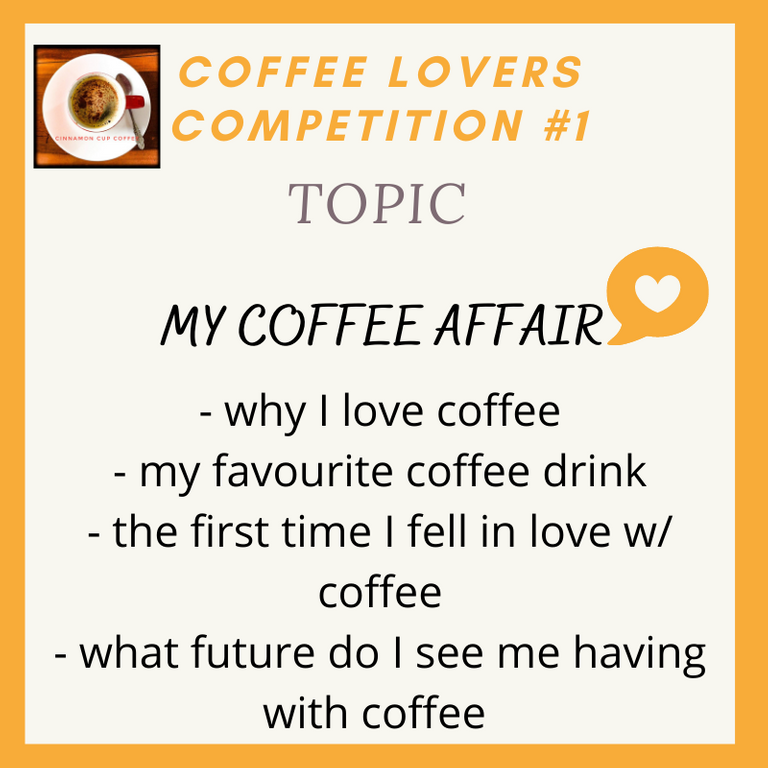 ---
Why Should I enter this competition?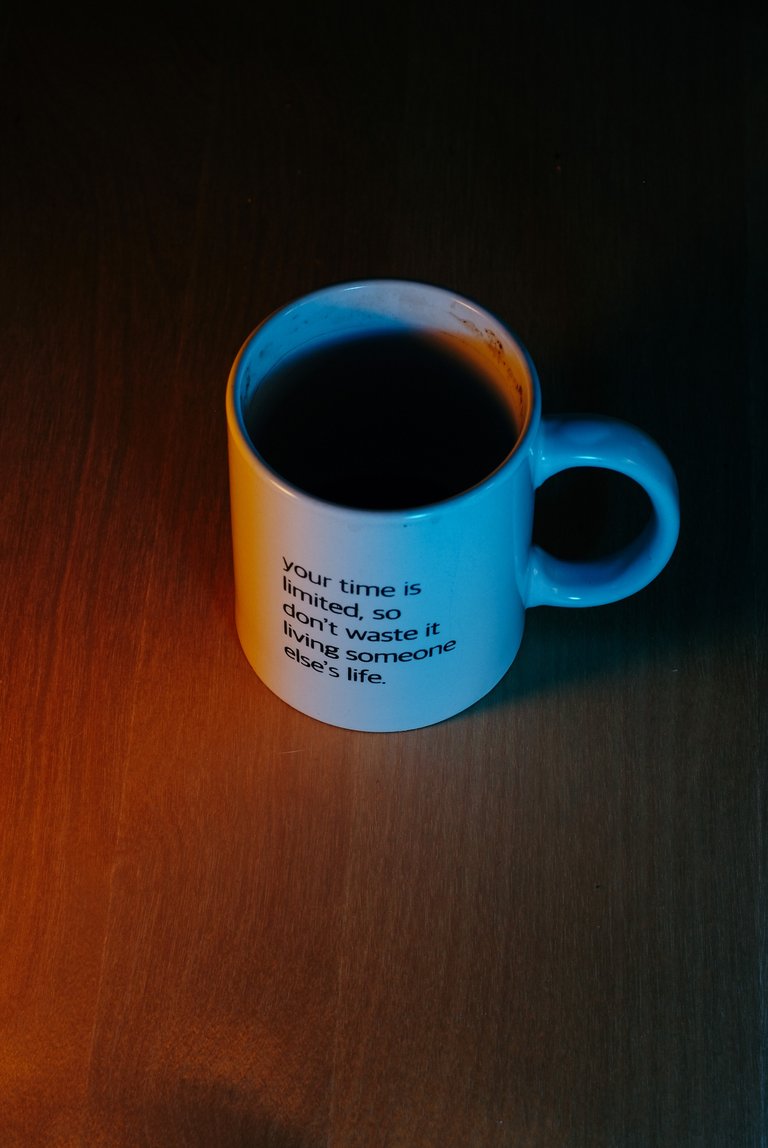 You will get the chance to profess your love for coffee.
You will get exposure and increase your chances of getting new followers.
Your post will be reblogged, tweeted, and shared across Hive and other platforms such as Twitter.
You will get the chance to showcase your photography and get your creative juices flowing.
---
What will I win?
As our community is still in its growing stage, we would like to extend a hearty thank you to our valuable sponsor and community member @scubahead, for making this competition possible.
It's our vision to premiate larger prizes with further growth.
1st Prize: 5 Hive + You will be featured in #TheDailyGrind and a selection from your photos, will be the cover photo on the next upcoming issue of #TheDailyGrind, once the announcement of the winner is made.
2nd Prize: 3 Hive
3rd Prize: 1 Hive
---
How Do I Qualify For Entry And What Rules & Guidelines Must I Adhere To?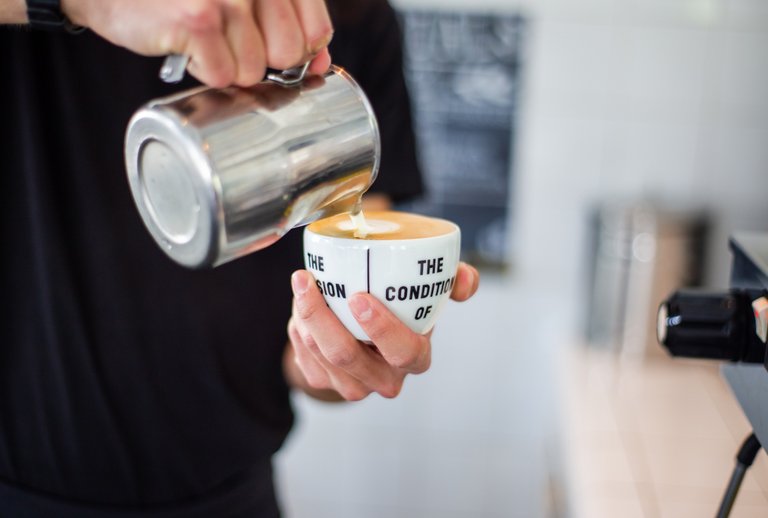 Subscribe to Cinnamon Cup Coffee Community
Your post (entry) must be submitted directly to Cinnamon Cup Coffee.
Your article must cover all areas of the topic of the competition.
Your post should not be older than the date of this Competition Announcement.
State Clearly in your post: as the Title or at the Top Of Your Post, "Entry For Coffee Lovers Competition No. 1"
Please use your own photos, or credit relevant sources clearly.
Make awesome photos that are so appealing that it will make us all want to devour your coffee, and perhaps convert a non-coffee drinker.
No Word Count specific, but please try to convey a strong message covering all points in topic, no need for an epistle, or a novel, but please, more than a paragraph.
Adhere and observe Community Rules
Competition is open to everyone on the Hive BlockChain.
Please post a link in the comments section of this post: Competition Announcement, noting that you should have already posted your post in Cinnamon Cup Coffee Community.
Please post in English, or include your English translation in the same post.
Only ONE entry per person.
Closing date for entries is 30th April 2021 16th May 2021
All entries must be made through the Hive Blockchain.
---
How do I win, what criteria are you looking for?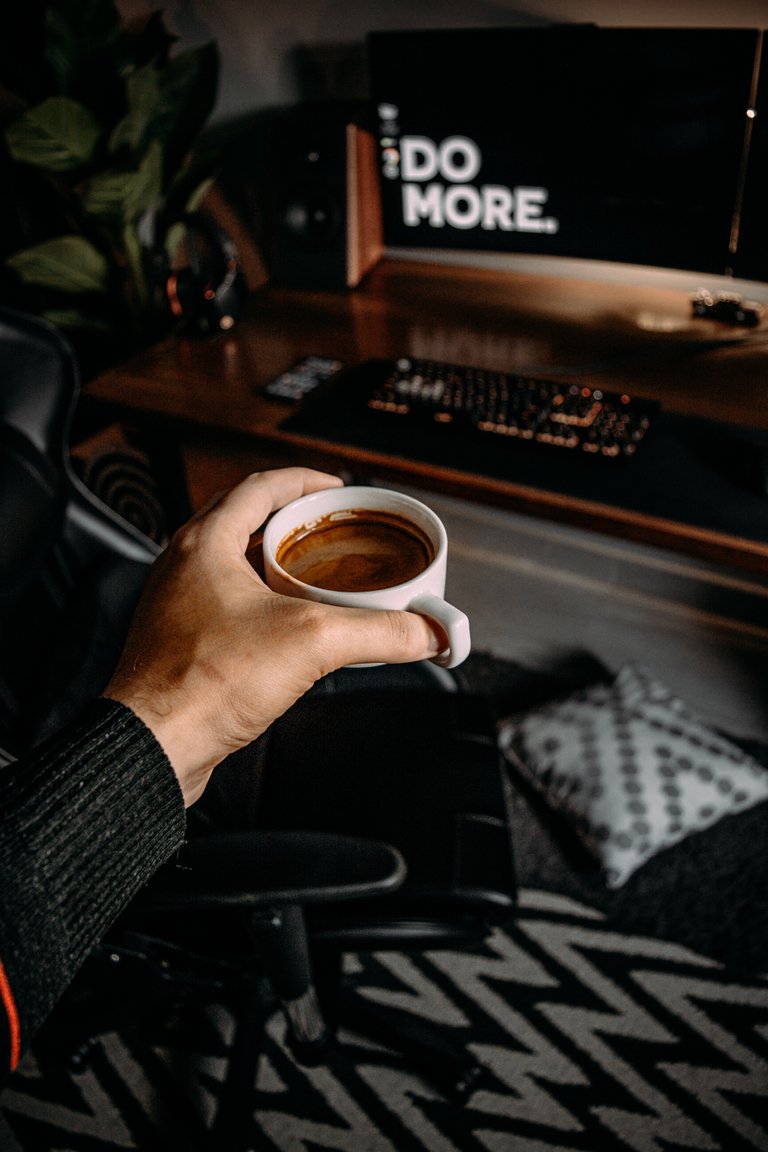 If the competition is stiff, as I anticipate (so many coffee lovers here :)
---
How Will I know If I am a Winner?
A post with the announcement of winners will be made one week after the entry deadline.
Hive awards will be transferred directly to the winners' respective accounts upon announcement.
You will be directly notified that you are the winner in the comments section of your submission.
---
Am I ready for this? Yes, you are!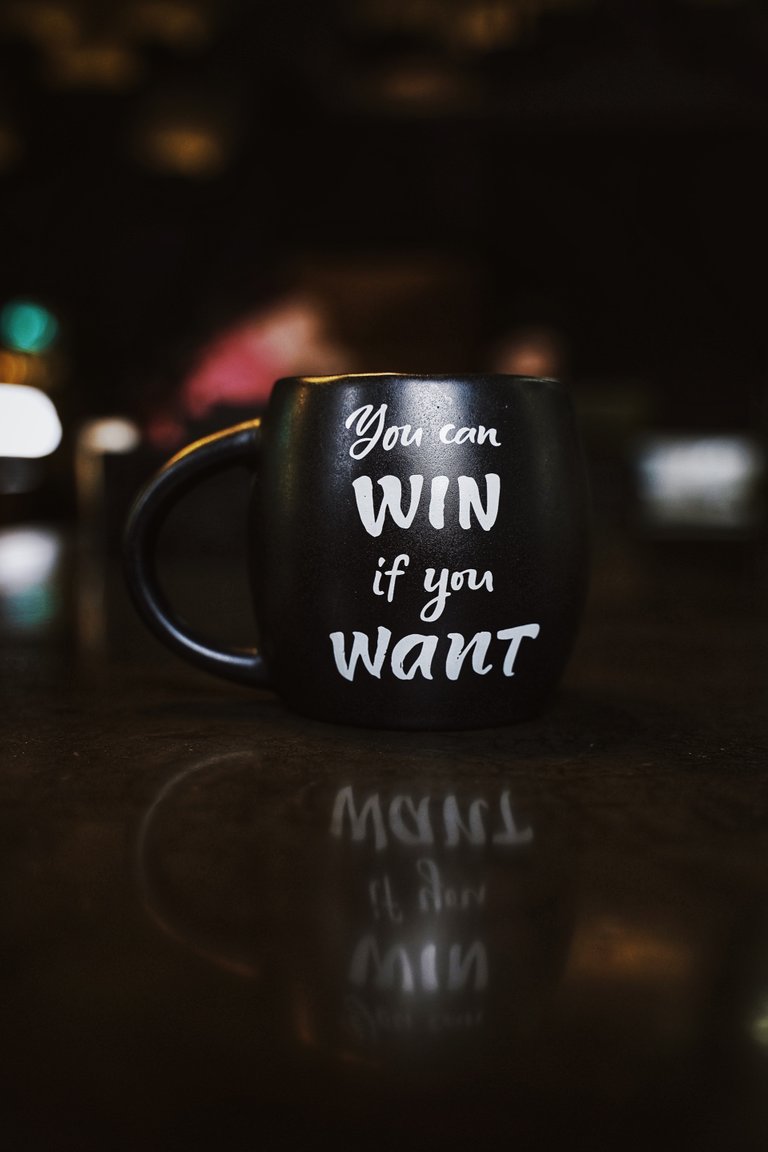 C'mon, don't just sit there, get brewing writing, take stunning photos, and spill your heart out!
Image Sources: Unsplash, and Canva for community logo images.
---
---