Hi guys 😊, How is your day going?
If life and work make you too tired, then stop for a while, find a place to relax and sit down, I will share with you interesting stories, interesting places that I have experienced, you No need to do anything, just listen and enjoy, I will take you back to the old days of Vietnam in this post!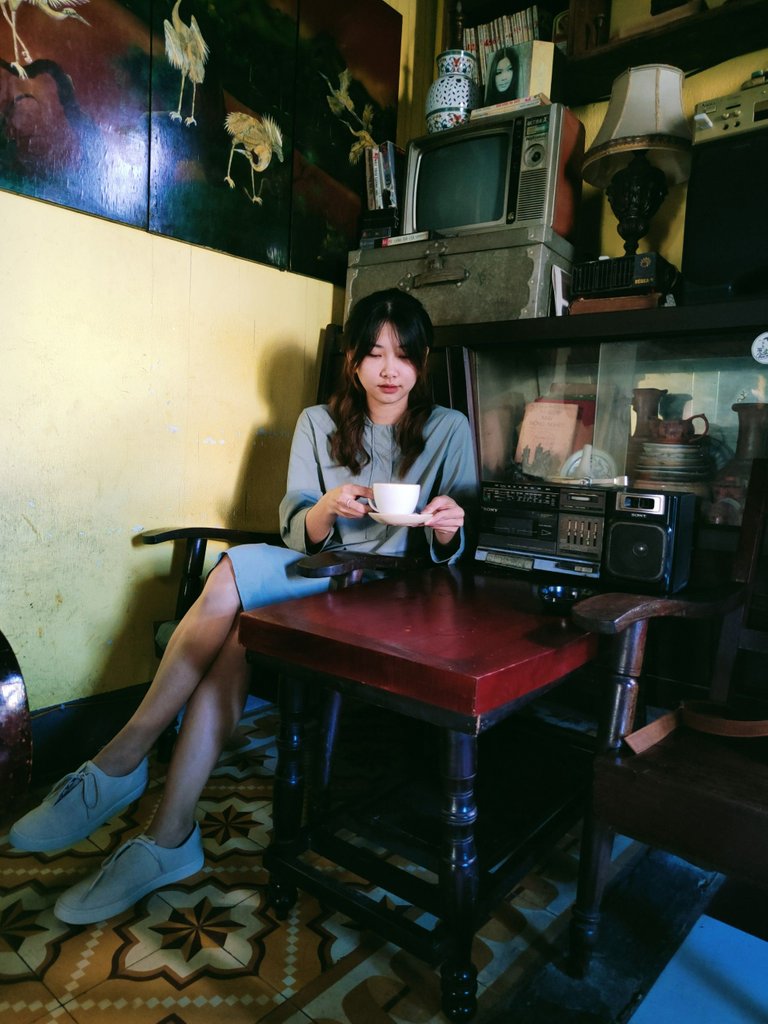 In a bustling tourist city like Da Nang - people work hard to keep up with the trend of modernization. In the middle of such a bustling city, there is a cafe that keeps memories of the past, gentle and peaceful. The place that I want to introduce to you today is a small coffee shop called Nam House. This is not simply an ordinary coffee shop but it will bring you back to the life of the 90s.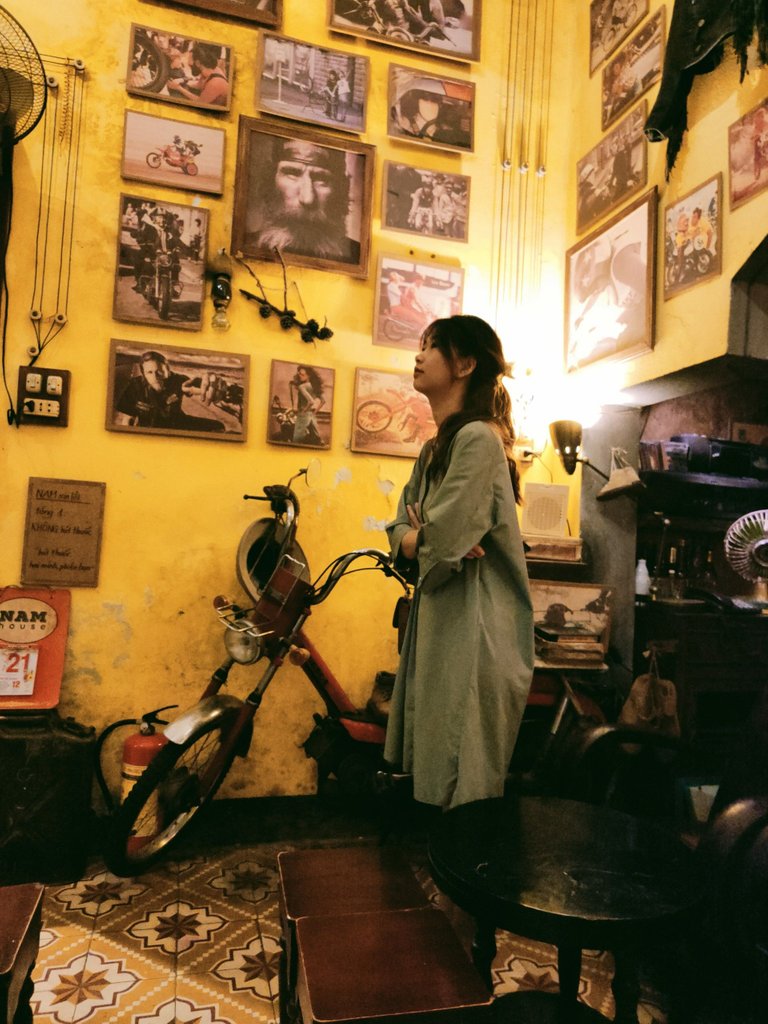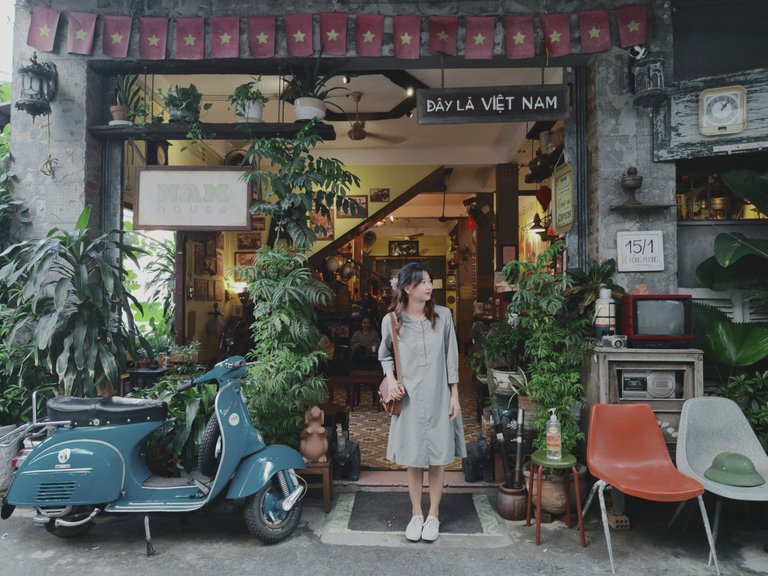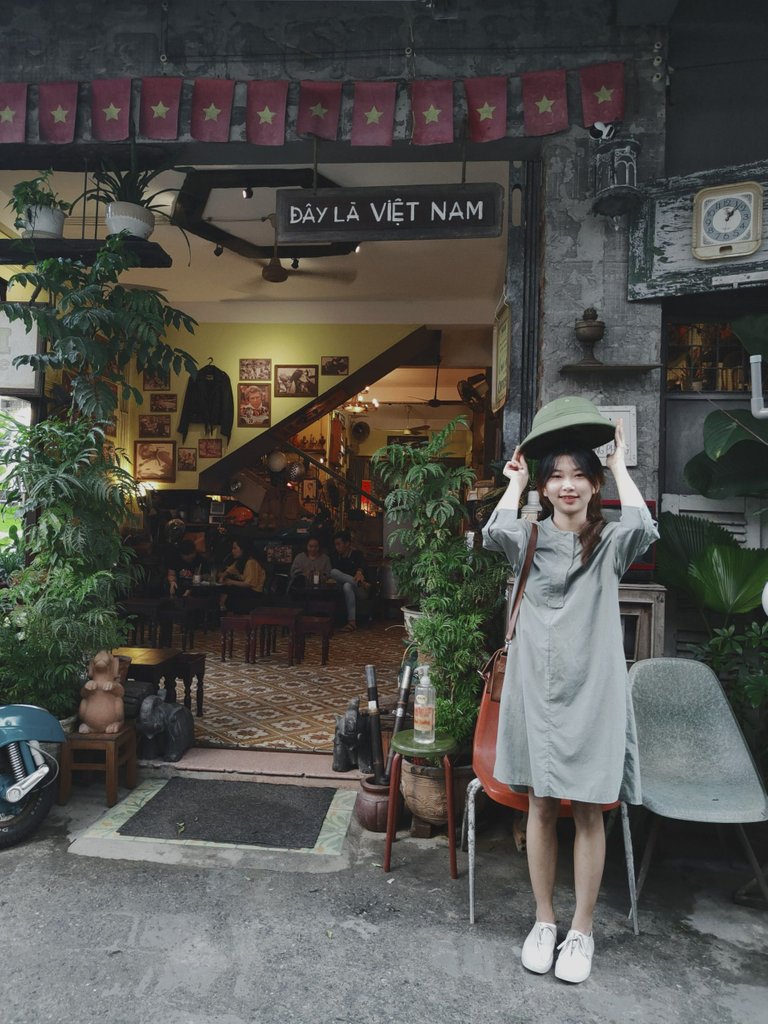 ---
Nostalgic Coffee Shop Named "Nam House"
Nam House - is an old house with a nostalgic, warm, intimate space and bold culture of old Vietnamese life. Located deep in alley 15 on Le Hong Phong street - Hai Chau district - Da Nang, Nam House is both a cafe and a place to display antiques and Vietnamese art works. It will be an interesting place for people who are passionate about discovering new things and collecting antiques.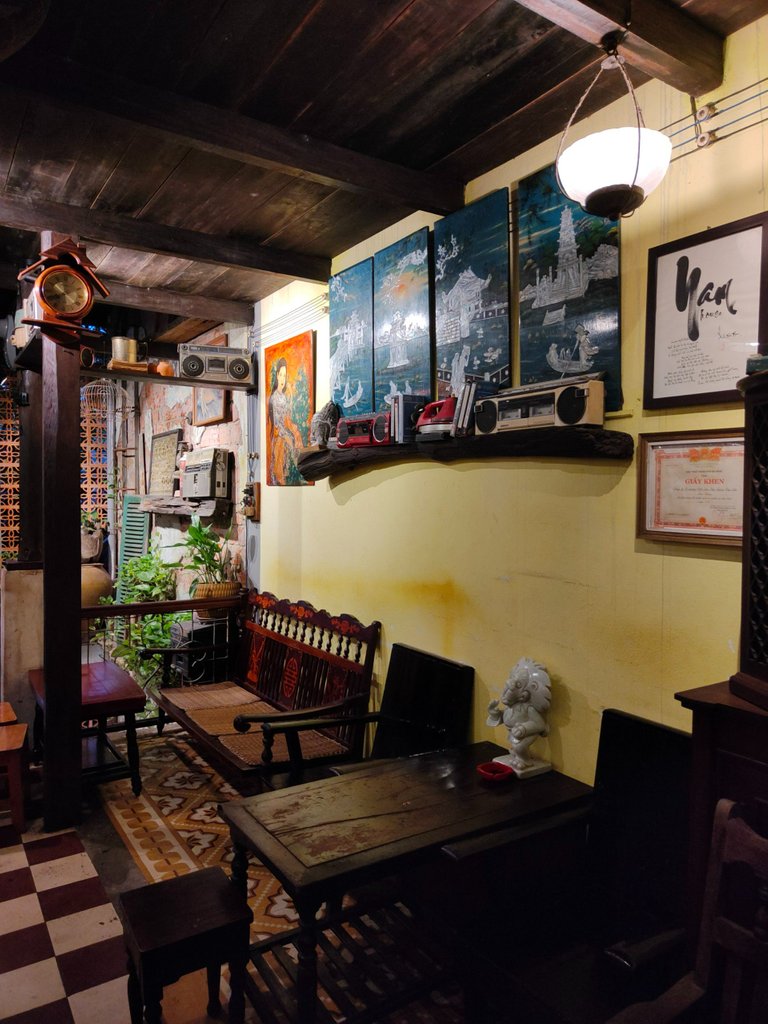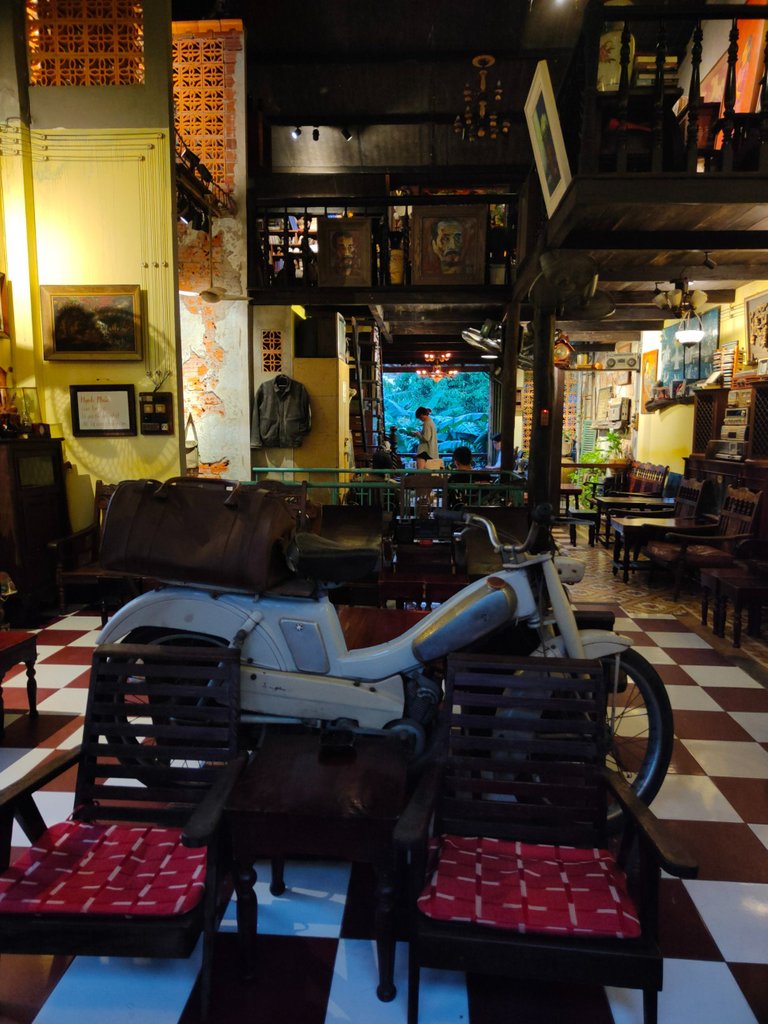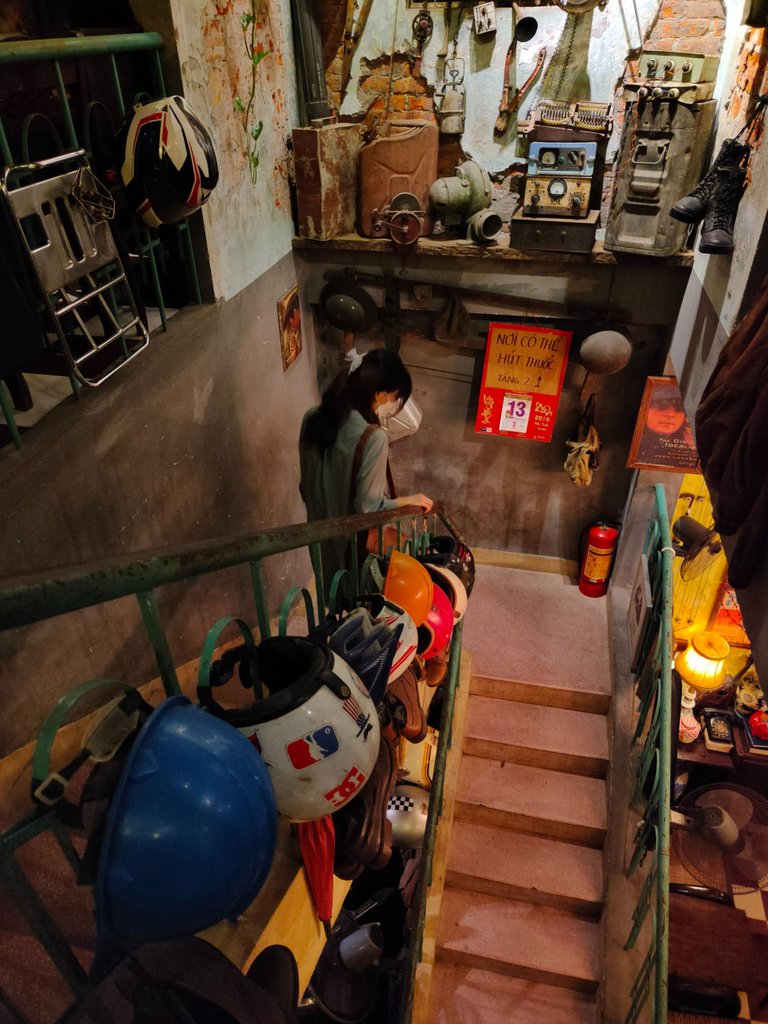 Nam House has a very "old" appearance, but when you step into the shop, you feel like you are stepping into another world. In front of the shop, there are just a few small beautiful bonsai pots, but the inside of the house is decorated in the style of Vietnam in the 90s. It can be jokingly said that Nam House is like a Doraemon time machine that brings you back to the past.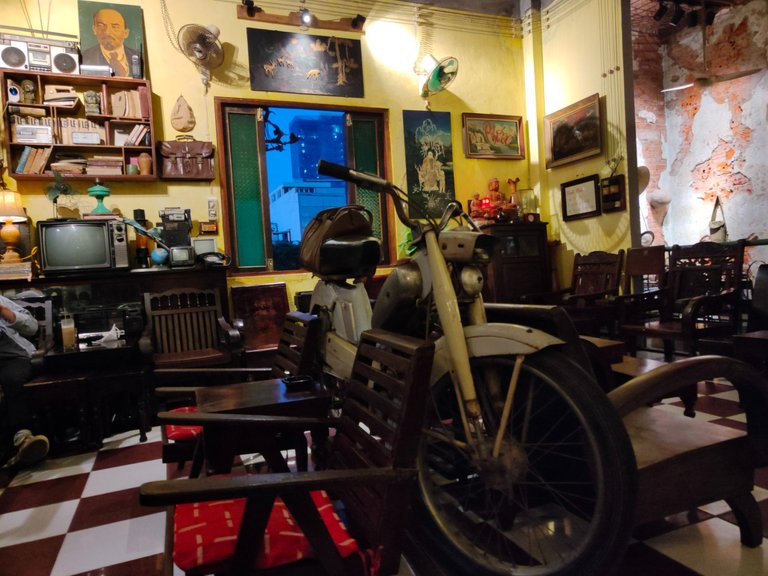 Inspired by the old traditional houses of the Vietnamese people, the owner used everyday items as the main decoration. Not only to recreate the old life, but the owner also wants to preserve the love for previous generations in his family through these historical objects.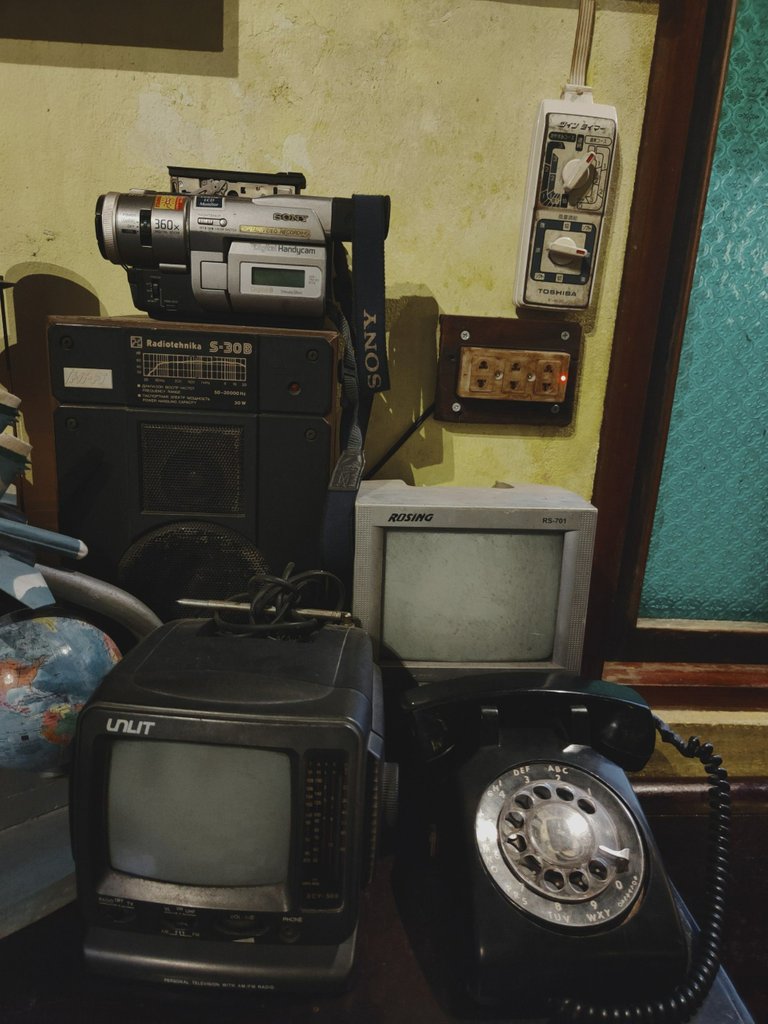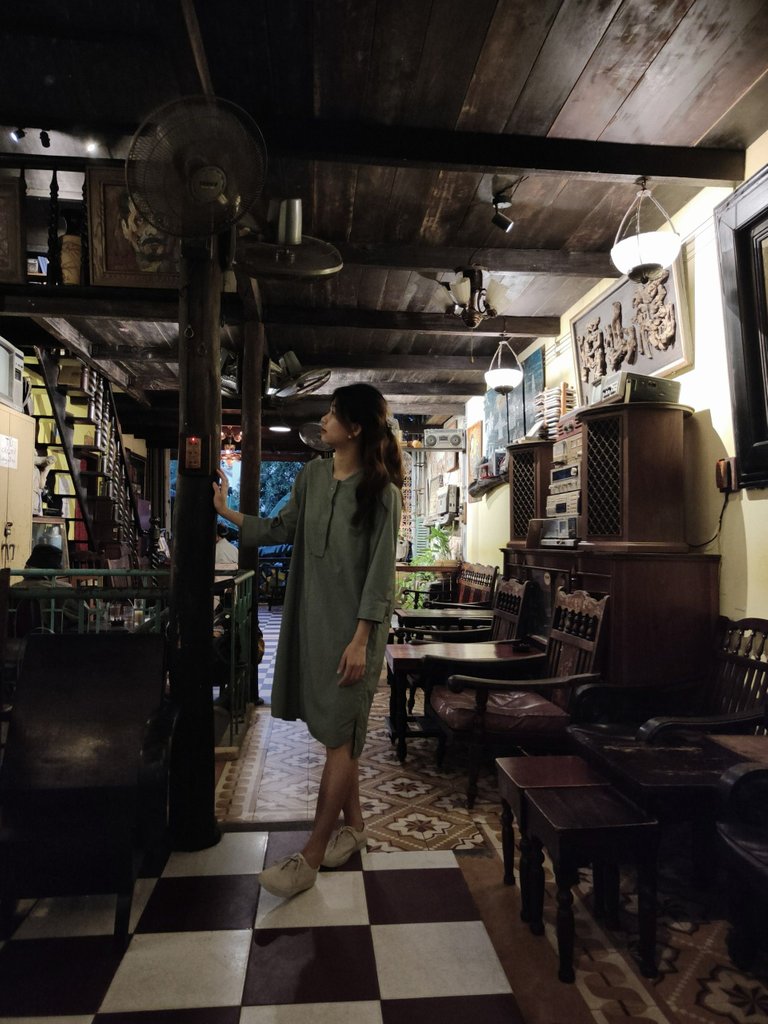 Entering the South House, you will see an old decoration space with old music players, radios, black and white televisions,... these are objects that in my generation could only be seen in movies or known. through the stories of the elderly. The floral tiles on the floor, the black and white photos on the wall, the wooden furniture and the layout are all in the style of the old days. I really felt like I was reliving those old days.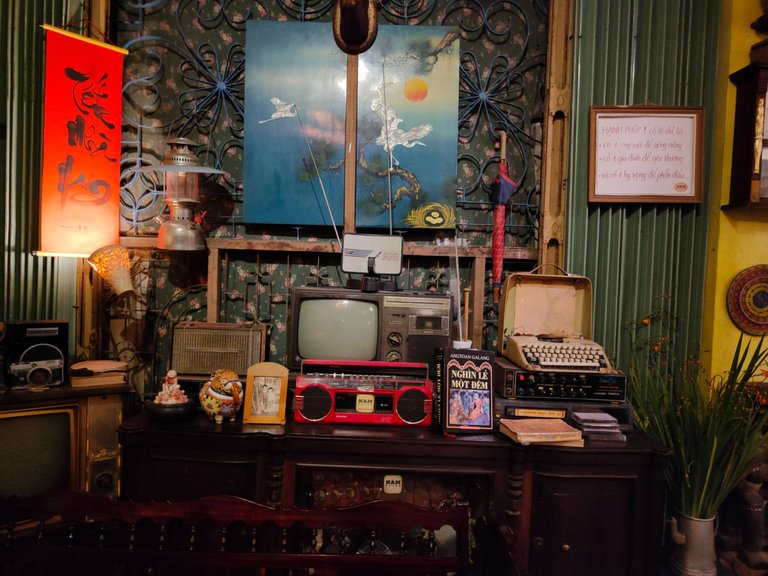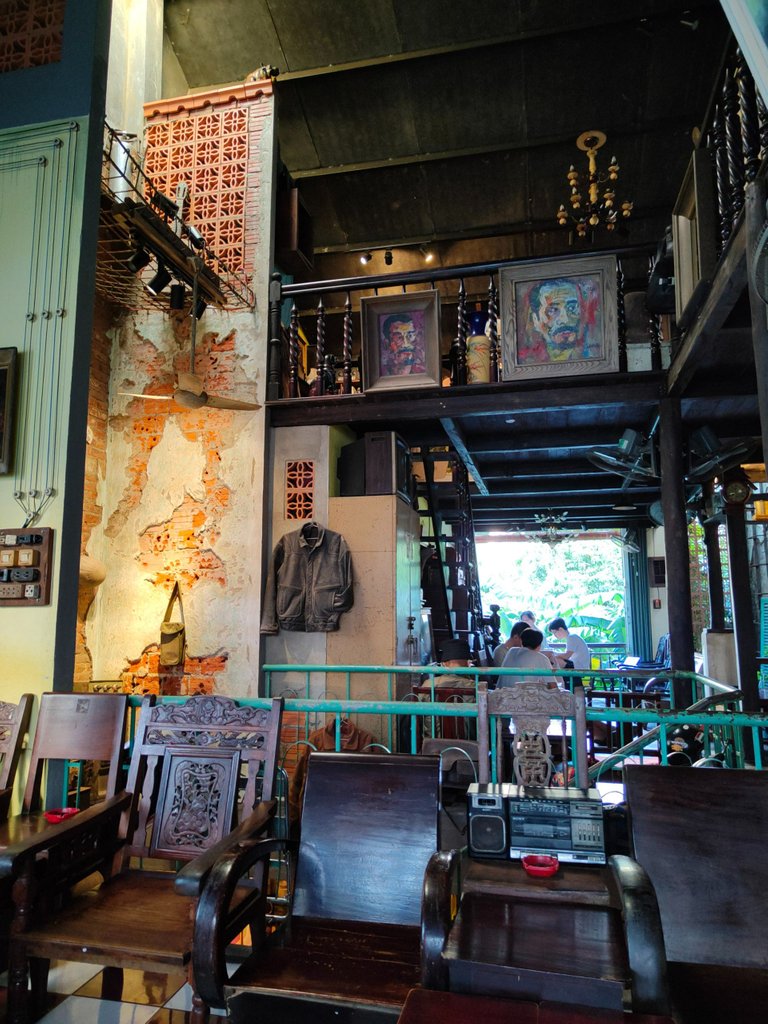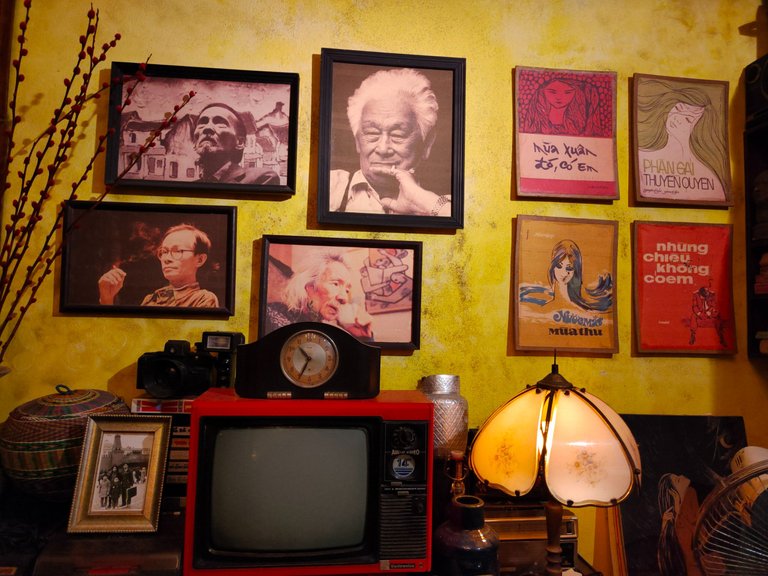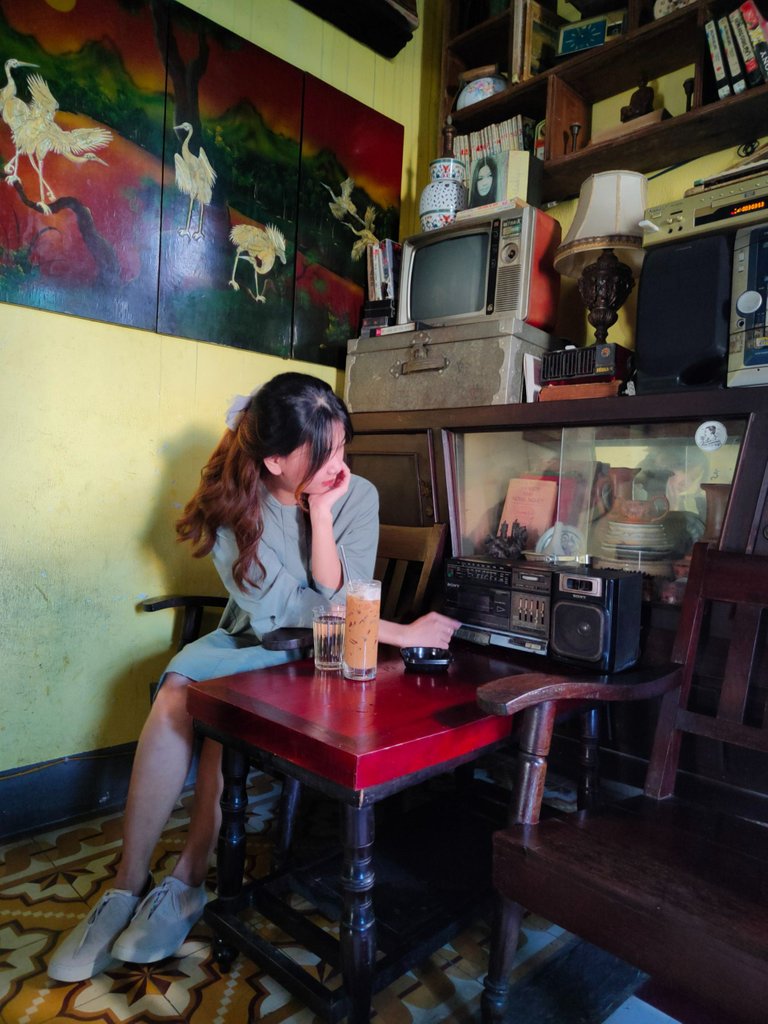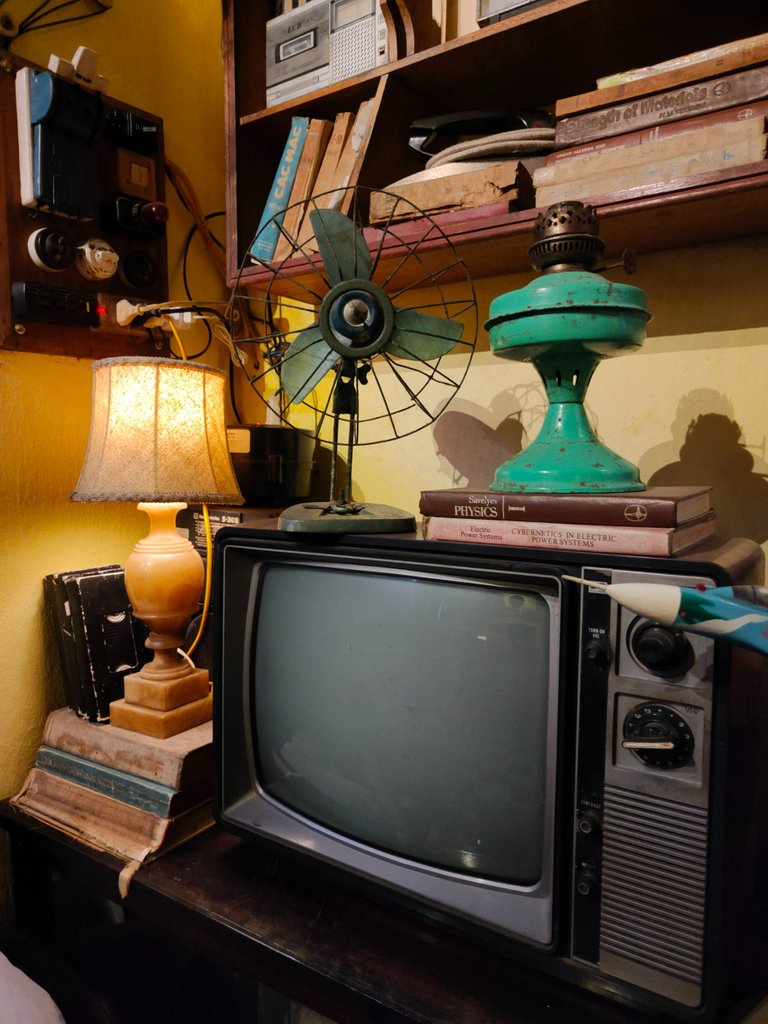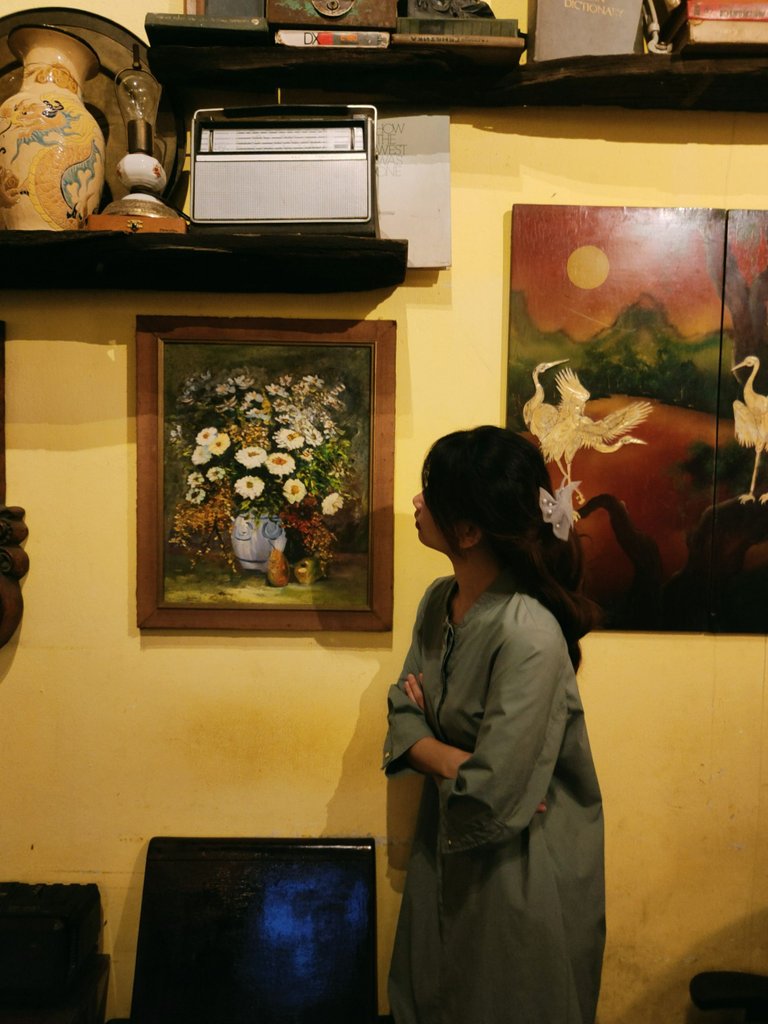 The cozy space of Nam House consists of two floors and a small garden divided into different small corners. Each corner of the shop has its own stories full of memories of the old days. The interior decoration of each corner of the house is also very special and unique, creating something new and interesting for visitors. The yellow walls make you think of Hoi An ancient town, the peeling walls are all reminiscent of the old house style of the Vietnamese people. In addition, Nam House has a skylight garden, a small aquarium, where you can comfortably watch the sky or watch the fish swimming in the aquarium and enjoy a cup of coffee and peaceful times while here.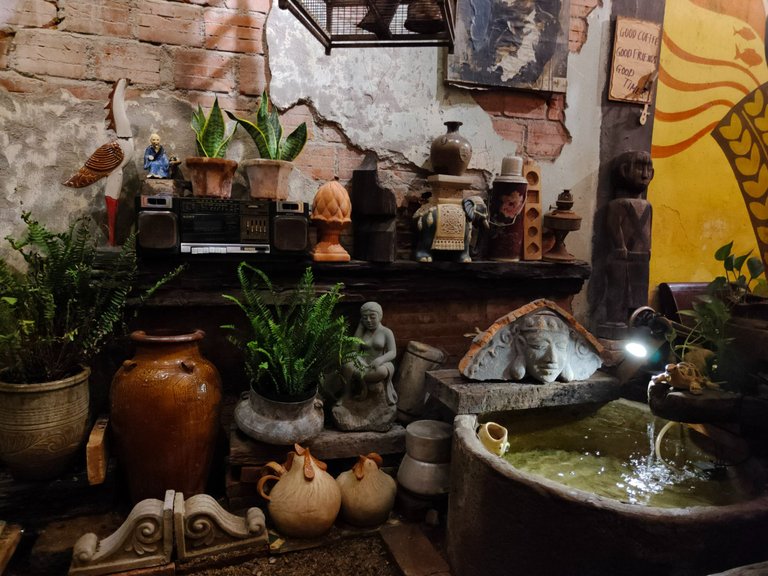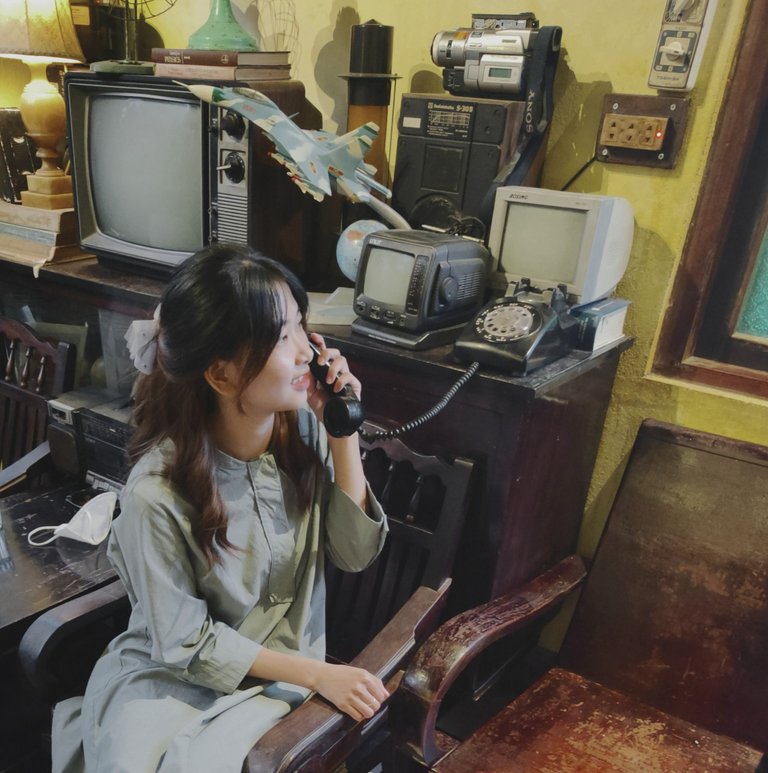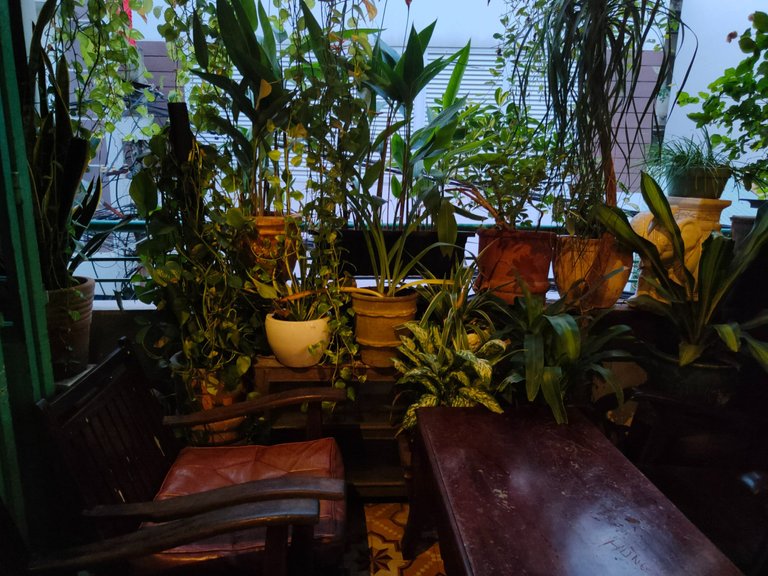 ---
The Ideal Space To Drink Coffee
Besides the cozy, familiar and nostalgic space, the drinks are also very popular. Nam House serves delicious clean coffee and has many family-owned drinks with carefully selected ingredients and sent from the North to Da Nang. These drinks are made and processed by the entire family of 3 generations of the owner. It is both the job and also the joy and cohesion of the owner's family.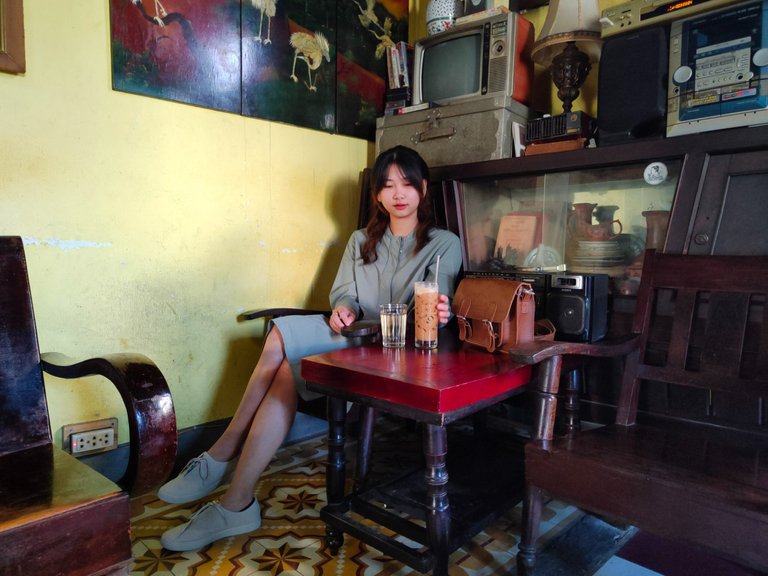 Nam House is not only for those who love to discover antiques but also an ideal space for people to bring their families to drink coffee. This is also an opportunity for parents to tell their children stories about the life and culture of the old days and about items that grandparents used. Thus, children can better understand history and their ancestors.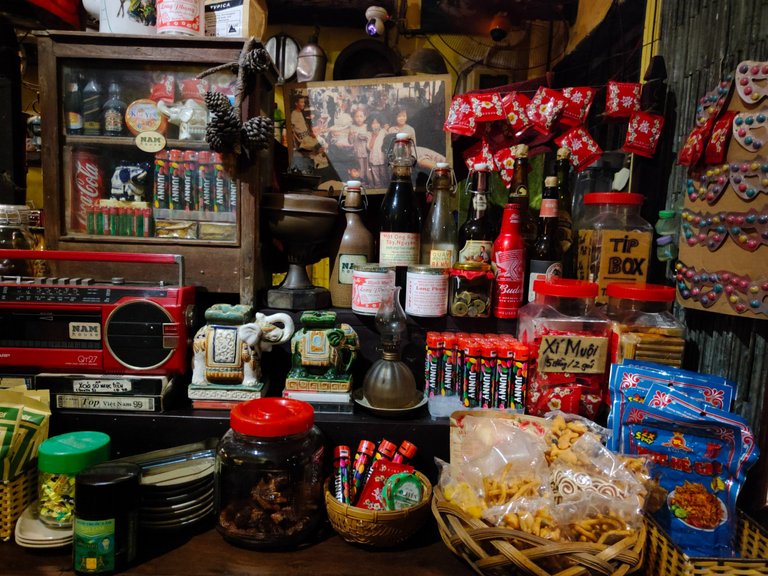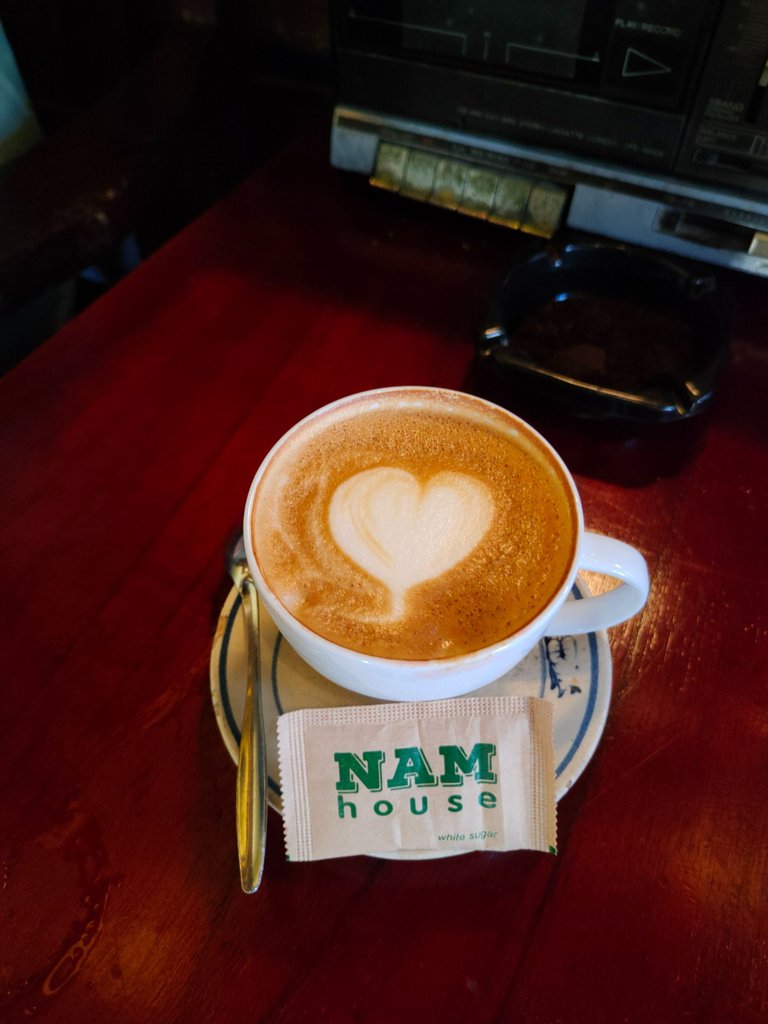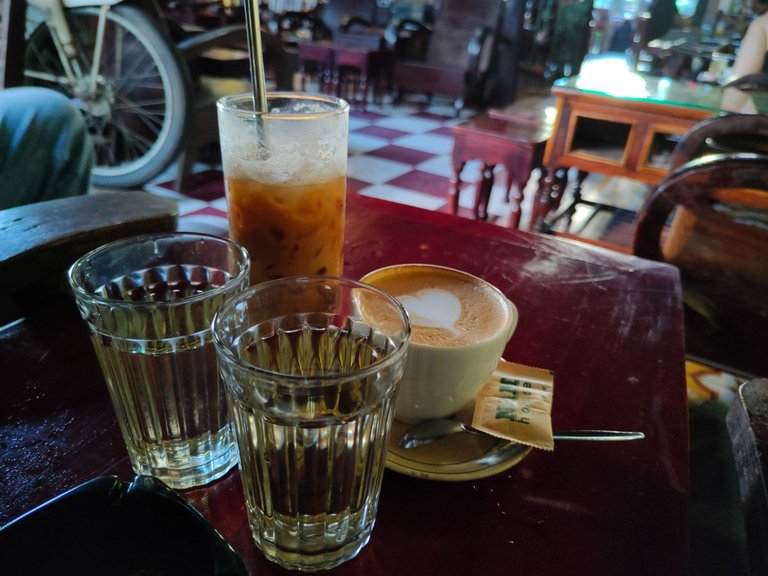 Enjoying a warm cup of coffee in a space filled with old memories and listening to soothing music will help your soul become more peaceful and comfortable, which will make you forget the hustle and bustle. . If you are a coffee lover, you can choose for yourself one of the coffees such as egg coffee, coconut milk coffee, Saigon milk coffee,...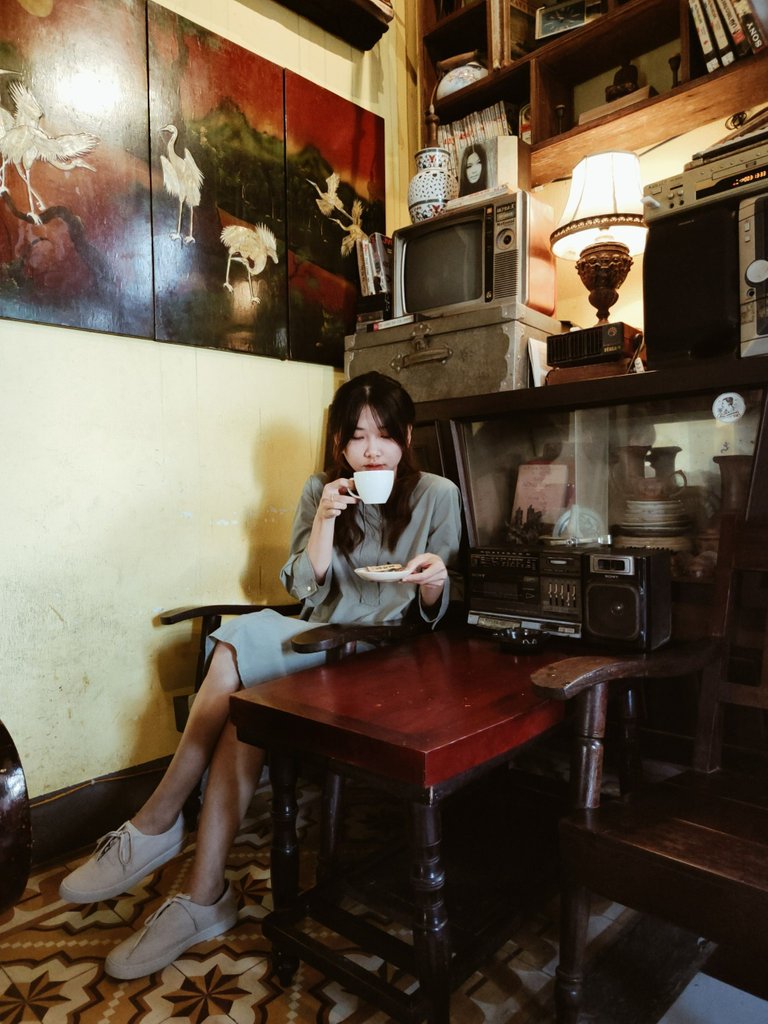 In addition, Nam House cafe also serves healthy drinks such as juices, smoothies, teas, etc. There are also Vietnamese-style drinks such as dracontomelon and apricot.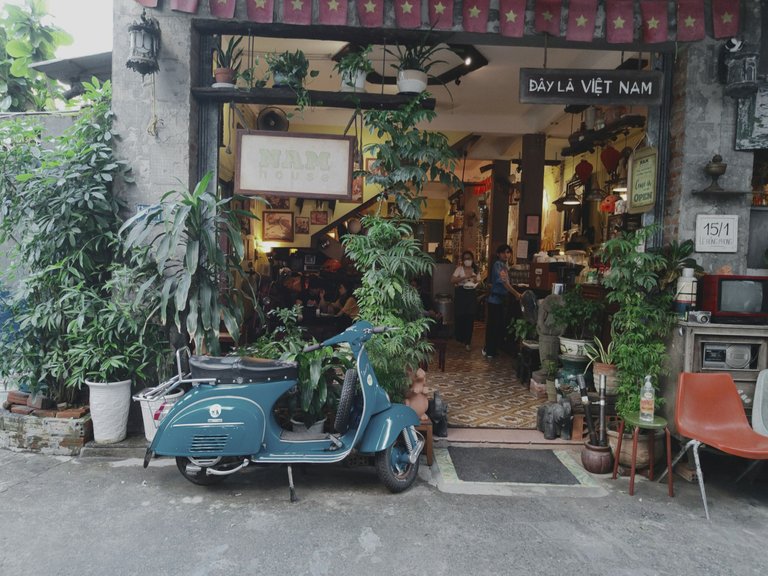 I am a Vietnamese living in a new generation, I really appreciate and love spaces where history can be recreated like here. If you also want to enjoy a peaceful time and learn about the old life of Vietnamese people, then visit Nam House coffee shop. Thank you for reading my post, have a nice day