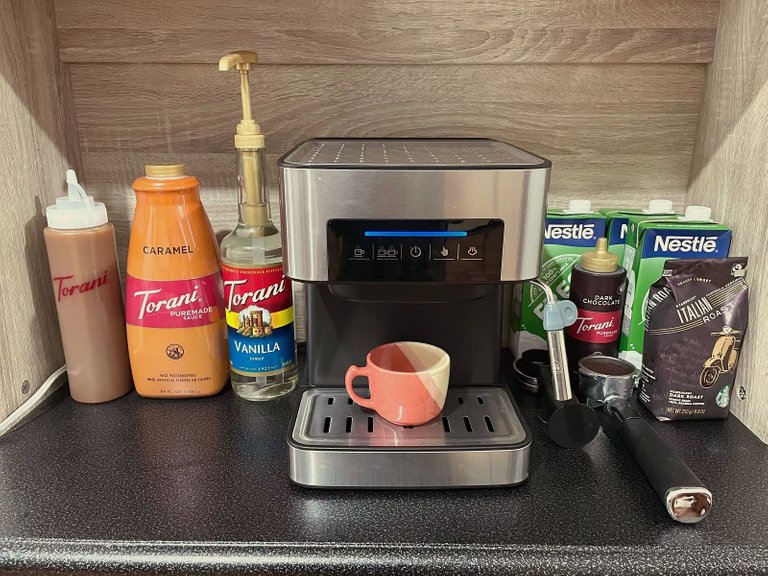 Two days ago, my espresso machine arrived and I was able to make a cafe latte. During that time, I was waiting for a syrup and sauce so I'll be able to make my favorite drink. And they just arrived now! :D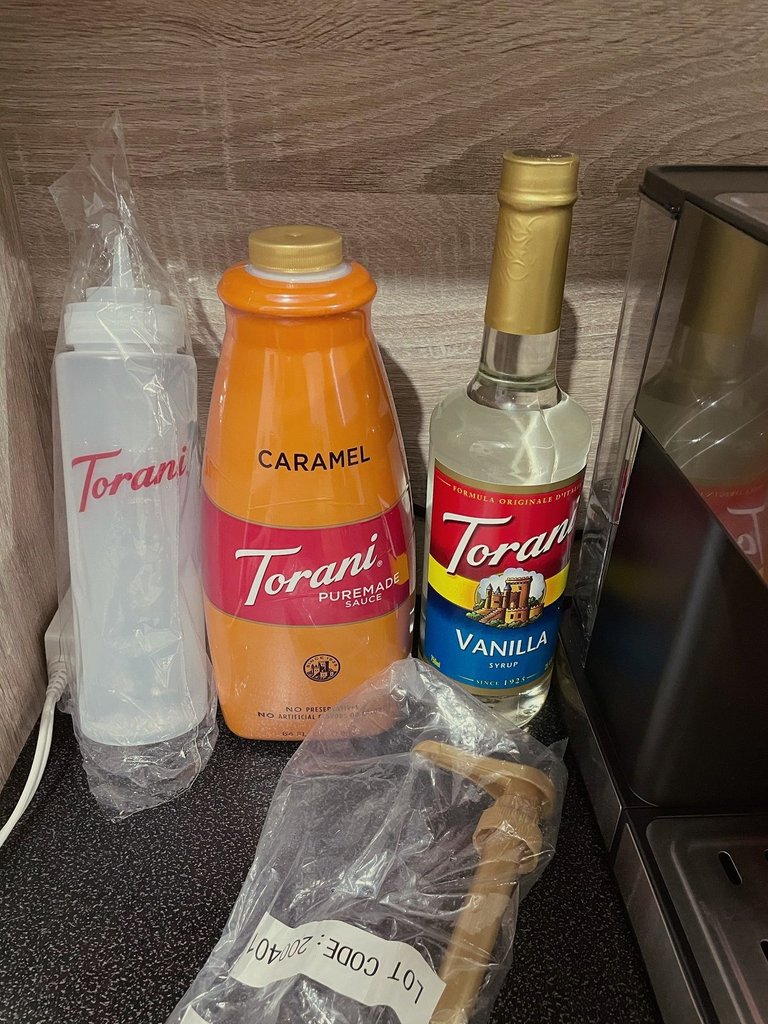 The squeezer and pump arrived a few days ago. Just now, my caramel sauce and vanilla syrup finally arrived after patiently waiting for days. What's weird is that I ordered them first than the machine lol but it arrived late. Guess I won't use that shipping company again.
The moment I received it, I immediately made a caramel macchiato!
Iced Caramel Macchiato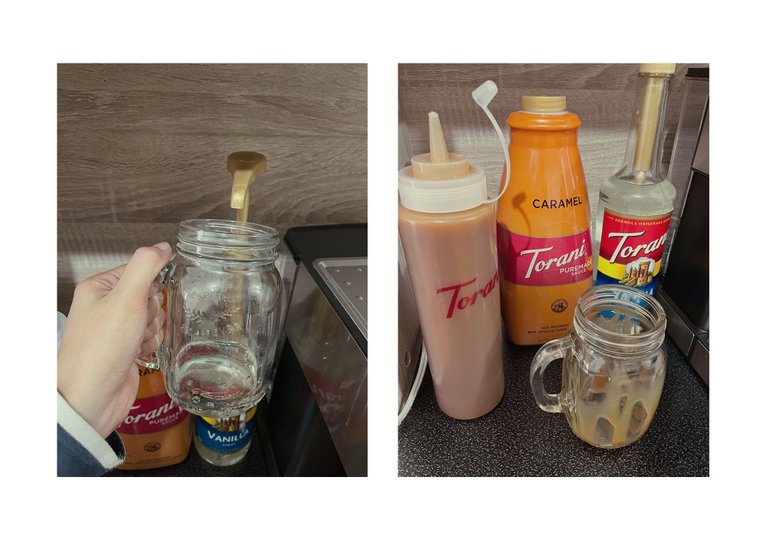 To make an iced caramel macchiato, put 3 pumps of vanilla syrup in the glass.
I don't usually see cafes putting caramel syrup on the sides of the glass but I just decided to put some so it would look better haha.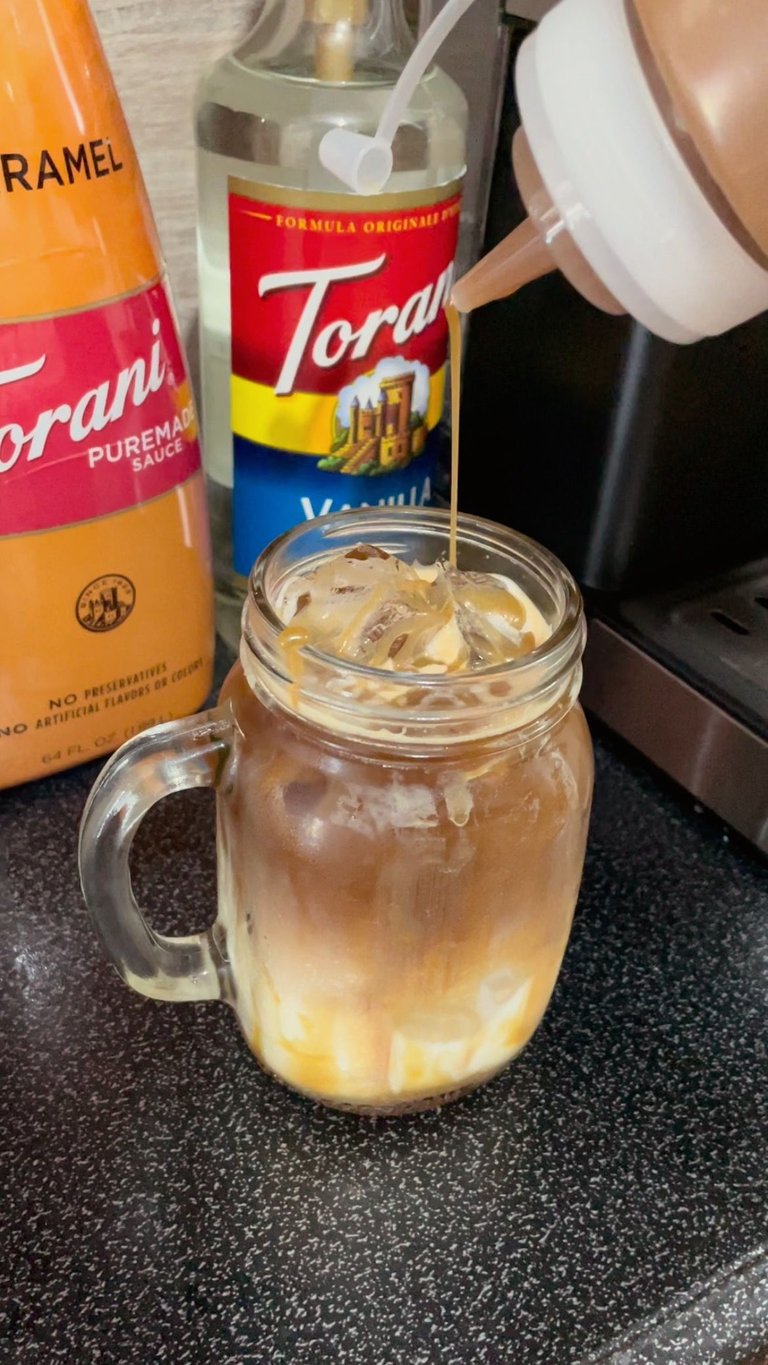 Then, the usual process. Add milk, ice and espresso. After that, I added the caramel sauce on top! You can already see the beauty.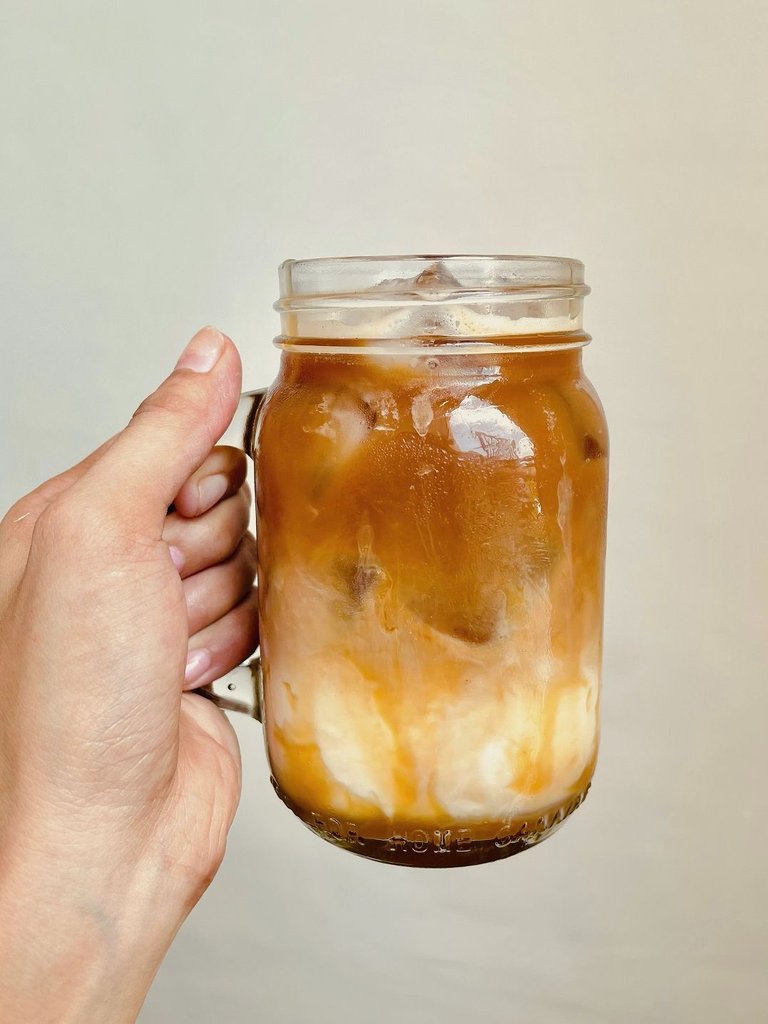 And here's my iced caramel macchiato!
It tastes like the one I usually order haha so I guess I won't be ordering (for delivery) from shops anymore!
I also love how it looks like. So yummy looking!