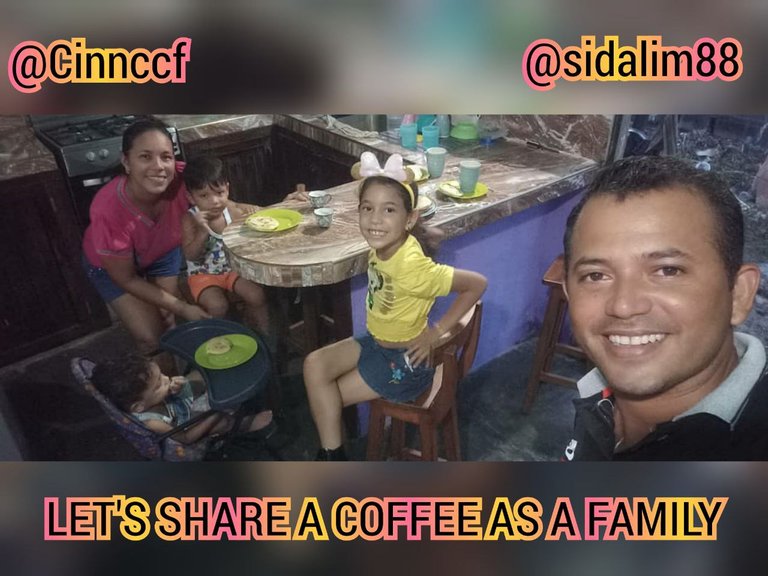 Cover image made by @sidalim88, using photos of my property and taken with the camera of the Redmi Note 9T phone. The design was made with the GridArt application.
Greetings, my dear readers. Welcome back to my blog.
This week I have been a little absent, but I have missed you very much, I really have had many situations that are out of my hands, but anyway here I am very happy to illustrate a little as part of a dinner at home, full of love, affection, anecdotes and jokes between my children and my husband, but all accompanied by a rich and delicious coffee.
Last week we commemorated the international family day and as the family is the transversal axis of society, since the beginning of May we have been working to dedicate that beautiful family time to our children and on Tuesday specifically we were making a small closing and for that I decided to prepare a simple dinner that was to the liking of all members of the house, but where the atmosphere was very harmonious.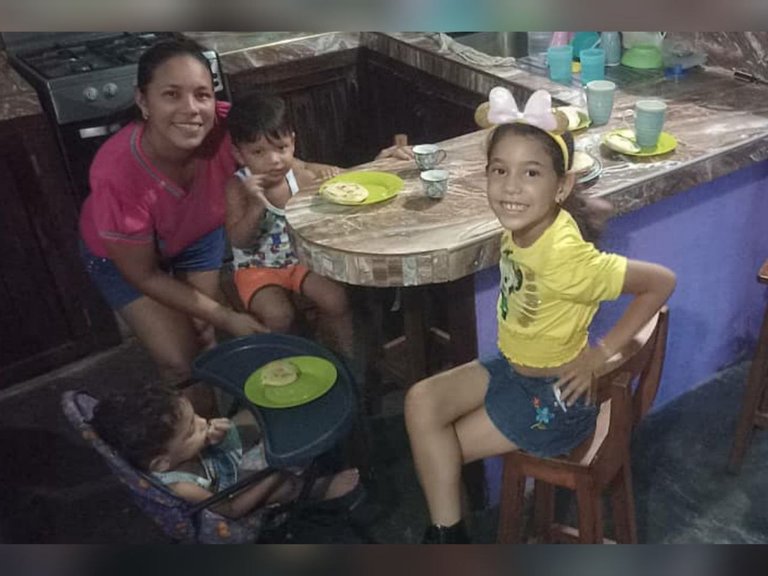 Sometimes it is not at all simple that we all have the same tastes for food, but as good Venezuelans we are lovers of the arepa in its various presentations, but watch my little Jesus as he tastes his mini arepita with all the pleasure, but that if accompanied by his coffee with milk because even though he is just a baby he loves his coffee at all times.
In the case of coffee, all of us at home like it black or with milk, but since it was for dinner I preferred to make it with milk so that it would be frothy, except for my husband who this time wanted a hot black coffee for the cold night.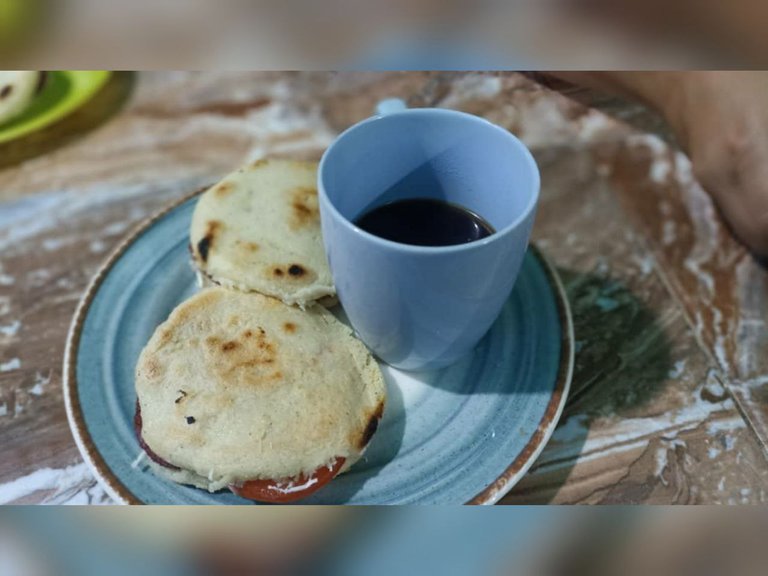 I tell you that we enjoyed a common dinner, but a special moment when we could talk about what we liked most of the different activities we did in these last family days, my girl told us that she wanted to celebrate every month the family day because she liked the time and dedication we had very carefully in the last weeks.
And we as parents learn every day from the occurrences of our children, as well as adding a little cold water to the coffee if it is too hot and they are very urgent to drink it, it is a matter of taste and I respect those of my children, although I like coffee at its good temperature.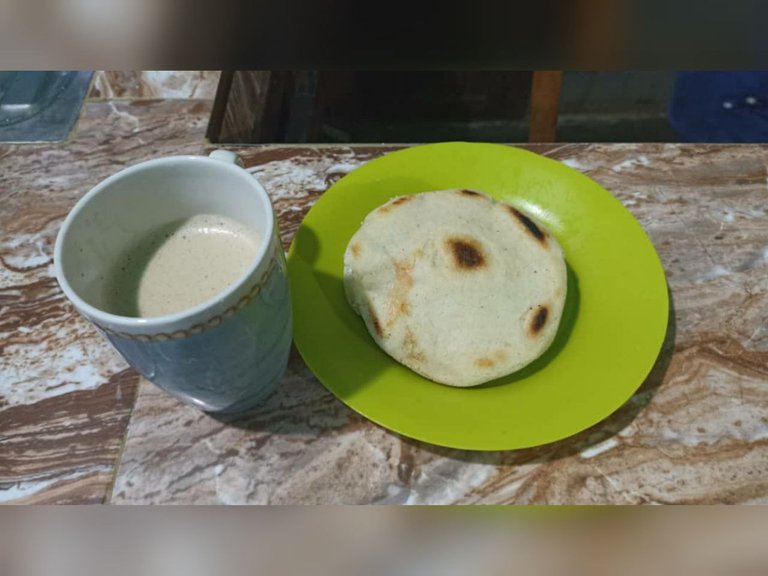 I could not capture more photos of the moments we shared because I really focused on the enjoyment of the family accompanied by my aromatic and succulent sparkling coffee, we all had a special evening that we will continue to repeat more often.
Coffee is a beverage that is always present on my table and although it is the taste of many people to enjoy it in the company of family or good friends, it makes it a unique and memorable space.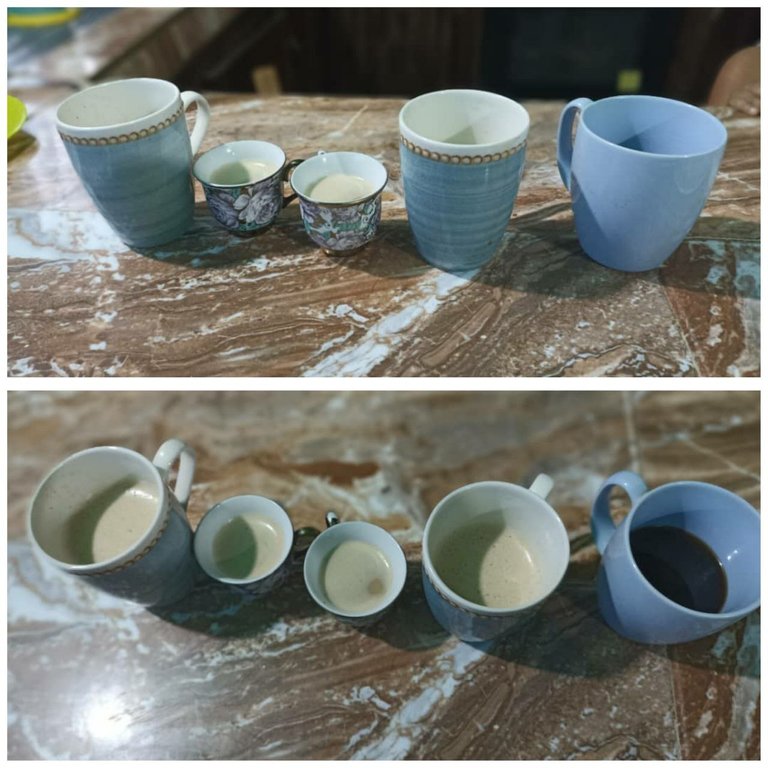 ---
---
Thank you in advance for dedicating part of your valuable time to read my work and may God multiply the support you give to my publication. Blessings
---
---
All photos used here are my property and were taken with the camera of my Redmi Note 9T phone. The design was made with the GridArt application.
---
---

---
---
---
---

---
---
---