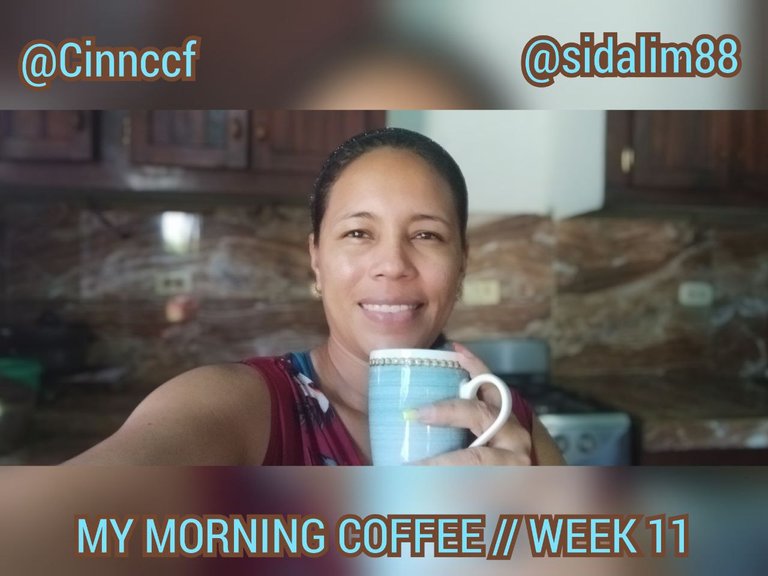 Cover image made by @sidalim88, using photos of my property and taken with the camera of the Redmi Note 9T phone. The design was made with the GridArt application.
---
---
Greetings, dear readers. Welcome back to my blog.
In this opportunity I want to share with you some experiences that I have had in my life with coffee in the mornings, I live in a very small community and I have not had the pleasure of experiencing coffee in open spaces or coffee shops, but this has not been a limitation to be able to taste this rich drink at different times of the day in my own home.
So coffee is one of the items that is always present in my kitchen and every morning while I start preparing breakfast the first thing I do is to assemble the pot with water to proceed with its preparation. Depending on the occupations of the morning sometimes I go tasting it while I am cleaning the house, this happens when I am against the clock and on other occasions that are my favorite ones I sit at my breakfast table in front of my cup of coffee and while I appreciate its rich aroma with each sip I go tasting it and at the same time I am putting in order my ideas for the course of the day. It should be noted that in these two scenarios I like black coffee slightly loaded, but with its sweet touch enhanced, I am aware that there is a great diversity of taste, but I am particularly fascinated by sweet coffee.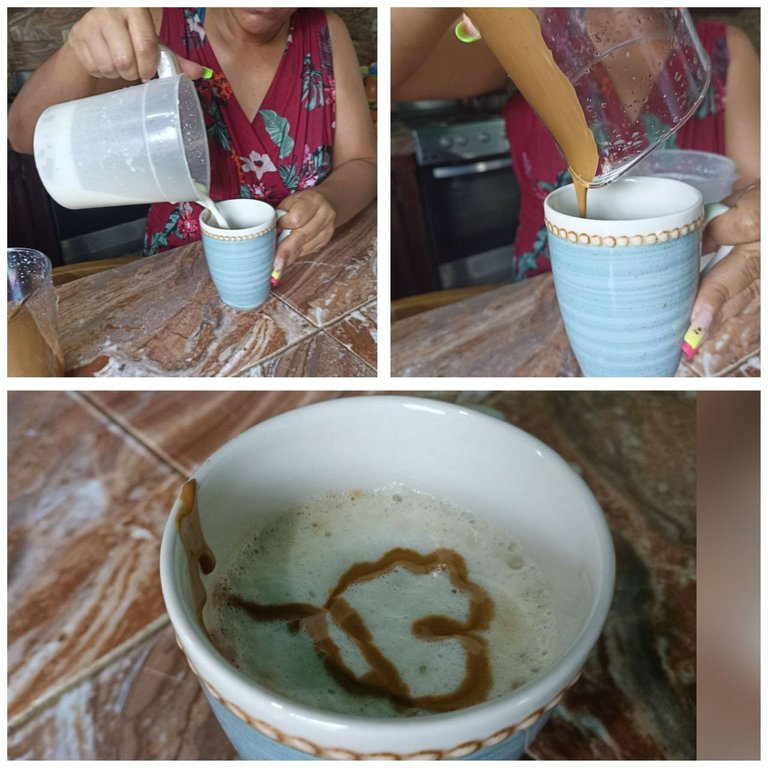 Now there are days when I can vary my routine a little and add to this faithful companion some milk and on this occasion I tend to beat it a little either with cow's milk or powdered milk until it is frothy at this point I take the opportunity to put into practice my creativity a little and try to make some form with the foam, I am not very expert at this, but I like to try. Once ready I accompany it with soda crackers and add grated cheese, this combination of sweet and salty at the same time is special for me and in this opportunity it becomes my breakfast, but in the end coffee should always be present on my table.
For me there is no time or date on the calendar to activate my taste pupils with coffee, so in any space of the day I consume it black or with milk and at this point I have companions, my husband and my princess, for now I shared my experience of the mornings and in future publications I will present other of my daily activities.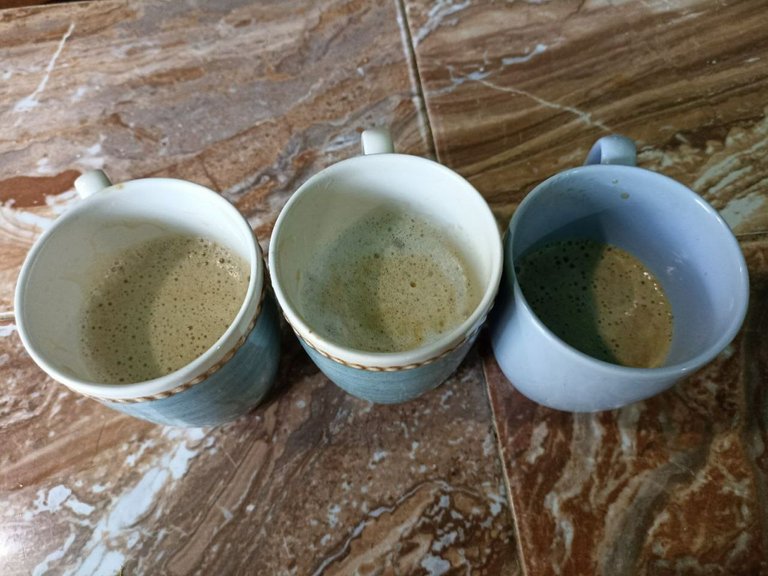 ---
---
Thank you in advance for dedicating part of your valuable time to read my work and may God multiply the support you give to my publication. Blessings
---
---
All photos used here are my property and were taken with the camera of my Redmi Note 9T phone. The design was made with the GridArt application.
---
---
---
---

---
---
---
---

---
---
---