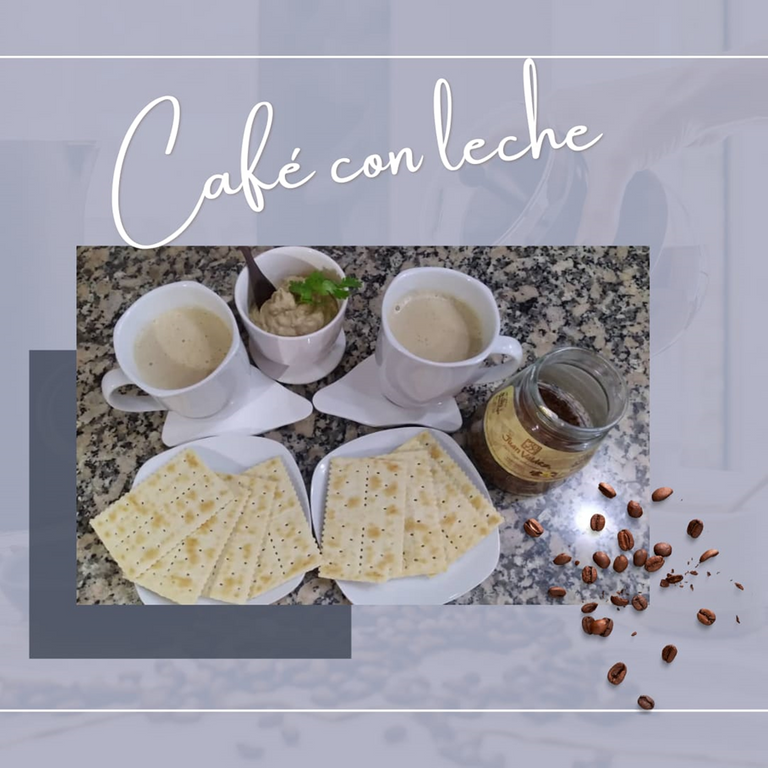 Hello my beautiful people of this distinguished Community, today I am very pleased to share with you a wonderful experience and in the company as always of a good coffee. I'll tell you about it ...
Yesterday I got a phone call from a friend of mine,@Daimar07 with whom I worked for a few years, she is still active in the education area, I am already retired. She told me that she needed help to send her first post on the PEAKD platform.
About a month ago we talked, she told me many stories of her life and her salary came up (which is extremely low here in Venezuela) I immediately told her that my niece helped me and I was enthusiastic to participate in this platform and thus be able to increase my income.
She was motivated and I immediately helped her to join, and she did. She already sent her presentation in Hive and it was accepted, now she wants to send her first post and she came to my house so I could guide her, (which for me is an honor, since I have just a few months here and I am learning, I have made many mistakes, which have allowed me to learn a little more every day).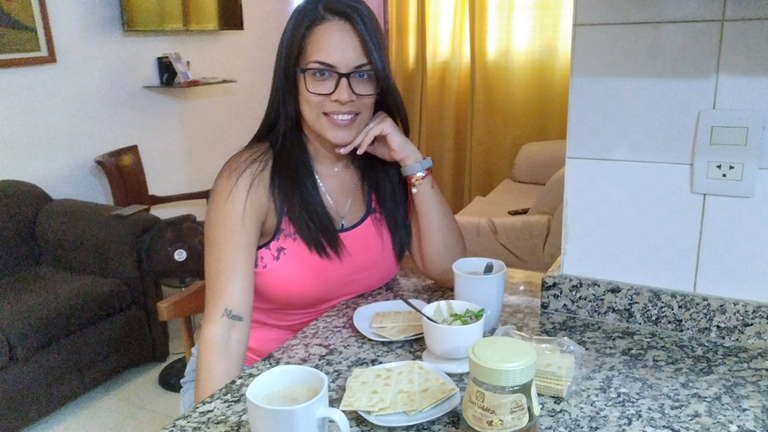 We turned on the PC and she was able to send her first post, both she and I were very excited and pleased; she for successfully sending her publication and I for having done my bit to make it happen.
When she finished I told her: "Well, my friend, we have to celebrate this with a good coffee", we both laughed and I went to the kitchen to prepare it.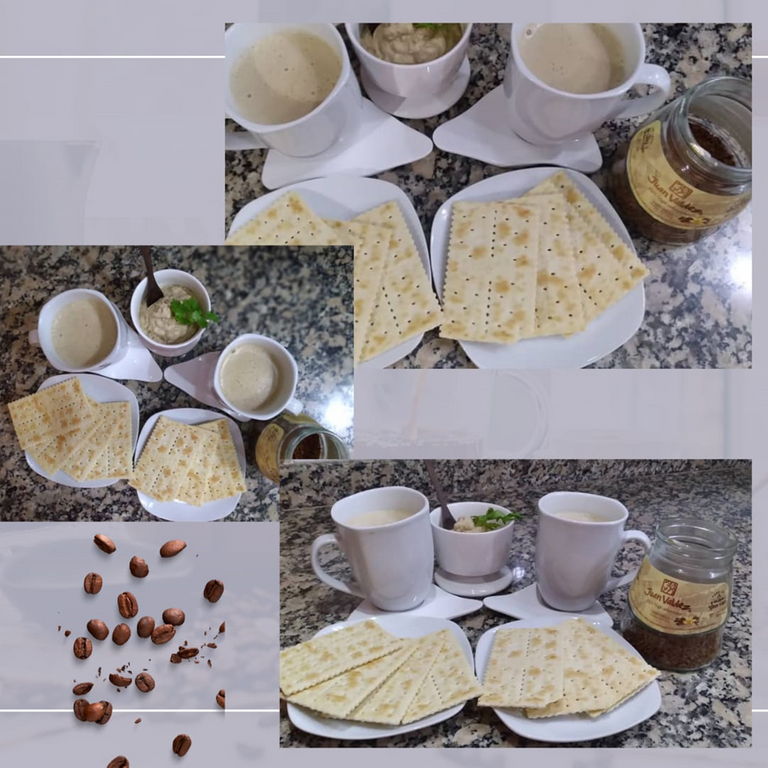 This Juan Valdez instant coffee is one of my favorites, since it is very quick to prepare and its flavor is super delicious, it comes in several flavors, but I only had this vanicanela, I prepared it with powdered milk, sugar and a little bit of cinnamon powder, we accompanied it with some delicious crackers spread with an eggplant cream with Tajin (sesame cream).
COFFEE IS DEFINITELY ALWAYS A GOOD COMPANION FOR ANY OCCASION
Now I say goodbye, but not before thanking you for your valuable time to get here. Happy and successful day to all. Best regards!

All photos are my own, edited in Canva.
I used Deepl translat

AHORA LA VERSION EN ESPAÑOL
Un día especial con mi amiga, acompañado de un rico café con leche!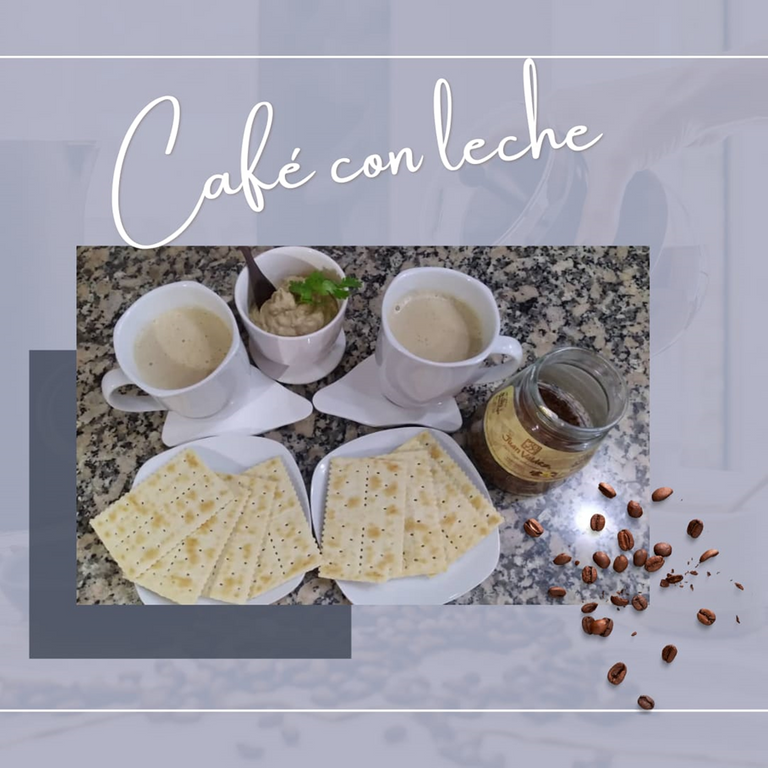 Hola mi gente bonita de esta distinguida Comunidad, hoy me siento muy complacida compartir con ustedes una experiencia maravillosa y en compañía como siempre de un buen café. Ya les cuento...
Ayer me llamó por teléfono una amiga, @Daimar07 con la cual trabajé durante unos años, ella aun esta activa en el área de educación, yo ya estoy jubilada. Me comentó que necesitaba ayuda para enviar su primer post en la plataforma de PEAKD.
Hace aproximadamente un mes hablamos, me contó muchas historias de su vida y salió a relucir su salario (el cual es sumamente bajo aquí en Venezuela) inmediatamente le conté que mi sobrina me ayudó y me entusiasmo para participar en esta plataforma y así poder aumentar algo mis ingresos económicos.
Ella se mostró motivada y de inmediato la ayudé para que ingresara, y así fue. Ya envió su presentación en Hive y fue aceptada, ahora quiere enviar su primer post y vino a mi casa para que to la orientara, (cosa que para mí es un honor, ya que yo apenas tengo unos meses aquí y estoy aprendiendo, he cometido muchos errores, los cuales me han permitido aprender un poquito más cada día).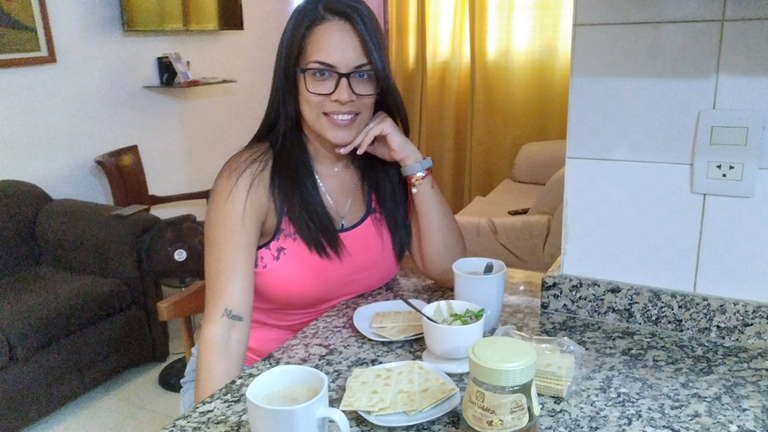 Encendimos la PC y pudo enviar su primer post, tanto ella como yo estábamos muy emocionadas y complacidas; ella de enviar su publicación con éxito y yo por haber puesto un granito de arena para que lo lograra.
Al terminar le dije: "Bueno amiga esto hay que celebrarlo con un buen café, soltamos la risa las dos y fui a la cocina a prepararlo.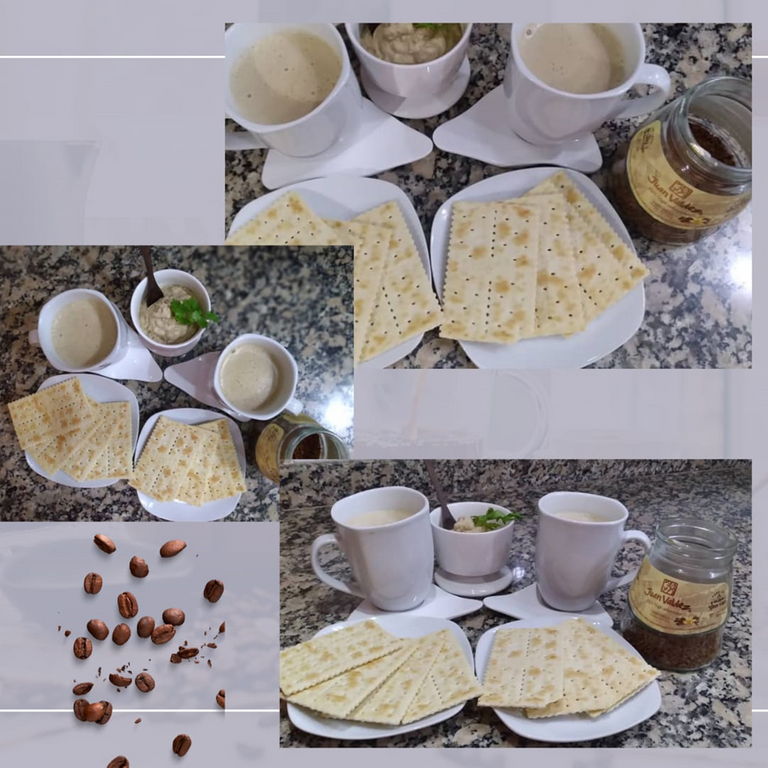 Este café instantáneo Juan Valdez es uno de mis preferidos, ya que es muy rápido de preparar y su sabor es algo súper delicioso, viene en varios sabores, pero yo solo tenía este de vanicanela, lo preparé con leche en polvo, azúcar y un poquito de canela en polvo, lo acompañamos de unas ricas galletas saladas untadas con una crema de berenjenas con Tajin (crema de ajonjolí).
DEFINITIVAMENTE EL CAFÉ ES SIEMPRE UN BUEN ACOMPAÑANTE EN CUALQUIER OCASIÓN
Ahora si me despido, no sin antes agradecer su valioso tiempo de llegar hasta aquí. Feliz y exitoso día para todos. Un abrazo!
Todas las fotos son propias, editadas en Canva.
Usé traductor Deepl