Amigos de HIVE, hoy me uno a esta familia de @HDS, deje volar mi imaginacion , espero que les guste.
Friends of HIVE, today I join this family of @HDS, I let my imagination fly, I hope you like it.

Era una noche lluviosa y Raúl estaba jugando video juegos hasta altas horas de la noche, había mucho silencio sus padres estaban durmiendo y le dijeron que no se desvelara, de pronto Raul ve pasar una sombra hacia la cocina, pensó que era producto de su imaginación y continuó mirando la televisión.
It was a rainy night and Raul was playing video games until late at night, it was very quiet, his parents were sleeping and told him not to stay awake, suddenly Raul saw a shadow pass towards the kitchen, he thought it was a figment of his imagination and continued watching TV.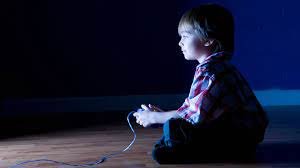 Fuente

Al pasar un rato, Raúl se levanta y se dirige a la cocina por un refrigerio, era la 1 de la mañana y cuando abre la nevera ve pasar la sombra nuevamente, ya empezaba a asustarse y salió corriendo a su habitación, se metió a la cama y arropó su cabeza. Clariza la madre de Raúl sintió ruido y ve que el televisor estaba encendido y Raúl temblaba en la cama, pero no quiso decir nada a su madre para que no lo regañara.
A la mañana siguiente, Raúl aun se acordaba del susto que se llevó en la noche, pero prefirió callar y se fue al colegio.
Transcurrió un par de días y en casa estaban asombrados de que Raúl se acostaba temprano, sus padres pensaban que estaba cansado por toda la actividad en el colegio.
Llegó el viernes y al parecer a Raúl como que se le olvidó lo sucedido y se quedó nuevamente viendo la televisión, pero esta vez se equipó con los refrigerios para no tener que ir a la cocina, en principio estaba alerta, pero luego se sumergió en el juego.De pronto, Raúl comienza a sentir escalofríos y sintió que alguien lo mirada, era la sombra de un hombre con un bastón que estaba sentado en la misma habitación mirándolo fijamente, era tanto es susto que sintió que no podía ni moverse, la sombra estaba allí y seguía mirándolo, no se le veía la cara, transcurrieron unos minutos y la sombra se fue desvaneciendo hasta desaparecer.
After a while, Raul got up and went to the kitchen to get a snack, it was 1:00 a.m. and when he opened the refrigerator he saw the shadow pass by again, he was starting to get scared and ran to his room, got into bed and tucked his head in. Clariza, Raul's mother, heard a noise and saw that the TV was on and Raul was shivering in bed, but she didn't want to say anything to his mother so she wouldn't scold him.
The next morning, Raul still remembered the scare he got that night, but he preferred to keep quiet and went to school.
A couple of days went by and at home they were amazed that Raul went to bed early, his parents thought he was tired because of all the activity at school.
Friday came and Raul seemed to have forgotten what had happened and stayed up watching TV again, but this time he equipped himself with snacks so he didn't have to go to the kitchen, at first he was alert, but then he immersed himself in the game.
Suddenly, Raul began to feel chills and felt that someone was looking at him, it was the shadow of a man with a cane who was sitting in the same room staring at him, it was so scary that he felt he could not even move, the shadow was there and was still looking at him, he could not see his face, a few minutes passed and the shadow faded until it disappeared.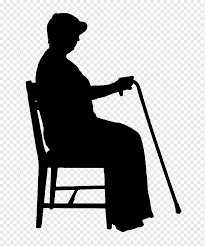 Fuente

Raúl no podía creer lo que había pasado y se fue a la cama, le costó mucho conciliar el sueño. El sábado muy temprano Raul habló con su madre y le contó todo lo que le había pasado, su madre le hizo describir la sombra y de pronto a Clariza se le salen las lágrimas y Raúl la abraza y le dice, perdón mamá por asustarse y ella le dice no estoy asustada y entonces que pasa mamá dice Raul, Clariza le dice esa es la sombra de tu abuelo, quizás vino a conocerte.
Raul could not believe what had happened and went to bed, he had a hard time falling asleep. Very early on Saturday Raul talked to his mother and told her everything that had happened to him, his mother made him describe the shadow and suddenly Clariza's tears came to her eyes and Raul hugged her and told her, sorry mom for being scared and she told him I am not scared and then what happened mom said Raul, Clariza told him that is the shadow of your grandfather, maybe he came to meet you.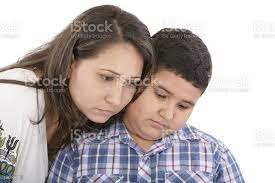 Fuente

GRACIAS POR VISITAR MI POST, LOS INVITO A UNIRSE A ESTA COMUNIDAD
THANK YOU FOR VISITING MY POST, I INVITE YOU TO JOIN THIS COMMUNITY.POST DE MI PROPIA AUTORIA/POST OF MY OWN AUTHORSHIP