Some years ago in Summer I took several pictures of a horse Race in Linz, and I was able to take several nice pictures there. This was one of the first occasions where I could test out my new Camera and try several settings for sports photography. After my visit to Helgoland these pictures where the first ones that I took with the D500, before that I only had my D5100 which has a lot slower Autofocus. Back then I still had to try different autofocus settings to get the best results, so unfortunately some of these pictures are a bit blurry.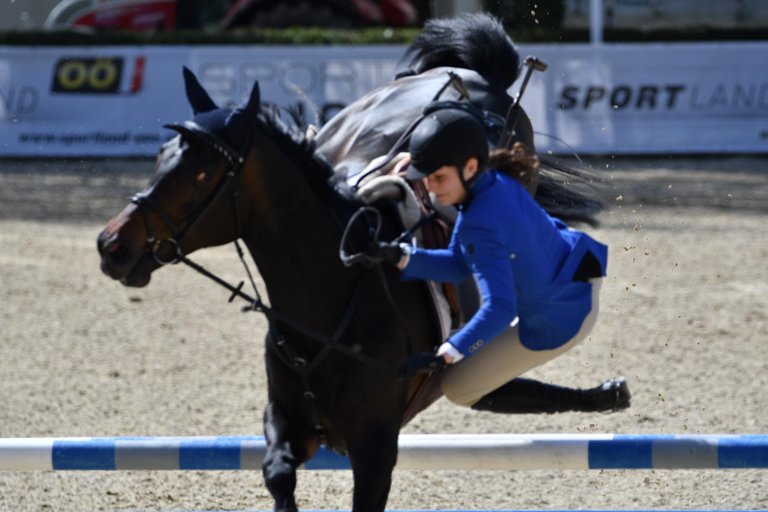 Jumping over the obstacle. Picture: Florian Glechner.
| Camera used | Nikon D500 |
| --- | --- |
| Lens used | Sigma 150 - 600 mm lens |
| Filter used | none |
| Exposure Time | 1/2000 Seconds |
| Aperture used | F6.3 |
| Focal Length | 600 mm |
| Time | 10:41 am |
| ISO | 100 |
I am already looking forward to take some pictures of an event like this before, maybe there is one this summer, but I have to inform myself a bit more about it, because a lot of events are canceled this year, since they could have a lot of distance and also when limiting the viewers they probably could make an event like this even with COVID-19 regulations in place.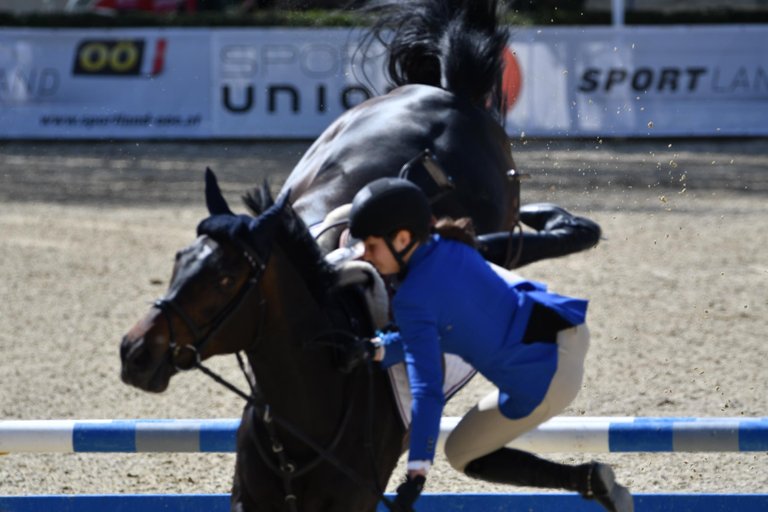 Jumping over the obstacle. Picture: Florian Glechner.
| Camera used | Nikon D500 |
| --- | --- |
| Lens used | Sigma 150 - 600 mm lens |
| Filter used | none |
| Exposure Time | 1/2000 Seconds |
| Aperture used | F6.3 |
| Focal Length | 600 mm |
| Time | 10:41 am |
| ISO | 100 |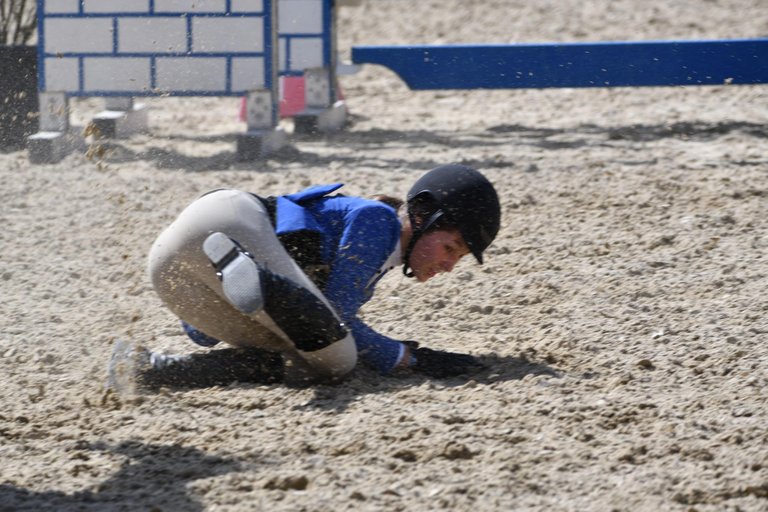 | Camera used | Nikon D500 |
| --- | --- |
| Lens used | Sigma 150 - 600 mm lens |
| Filter used | none |
| Exposure Time | 1/2000 Seconds |
| Aperture used | F6.3 |
| Focal Length | 600 mm |
| Time | 10:41 am |
| ISO | 100 |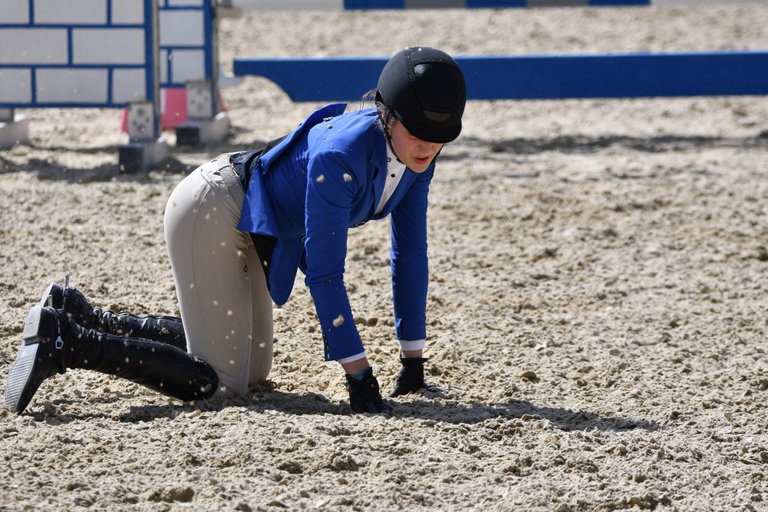 | Camera used | Nikon D500 |
| --- | --- |
| Lens used | Sigma 150 - 600 mm lens |
| Filter used | none |
| Exposure Time | 1/2000 Seconds |
| Aperture used | F6.3 |
| Focal Length | 600 mm |
| Time | 10:41 am |
| ISO | 100 |