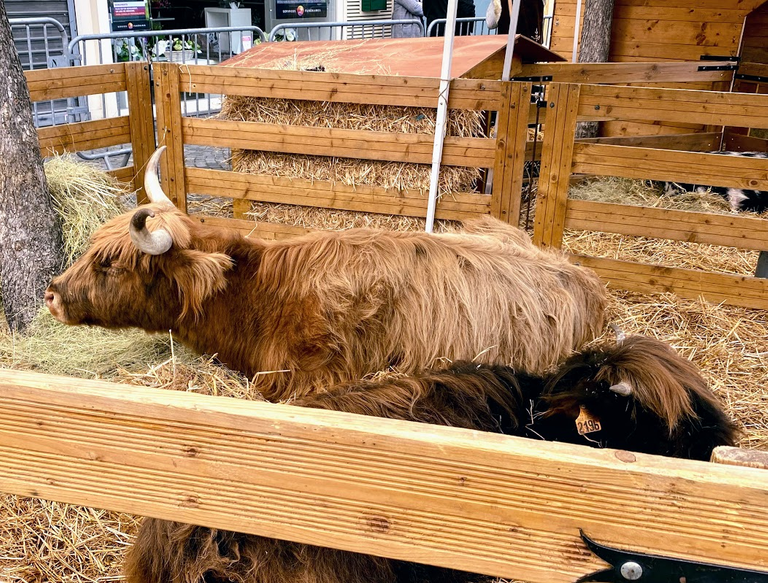 This easily recognizable cow with its large horns and long hair reminded me of old memories from Scotland where I first discovered them.
The average weight of such a cow is about 550 kilograms. Its main qualities are disease resistance, insect resistance, and stress resistance.
It is a cow known to be "trouble-free".