Temporäres Schwimmbad und Oase auf einer stark frequentierten Straßenkreuzung in Wien 😂
Manche finden das Projekt super, andere hassen es, aber es zeigt jedenfalls den natürlichen Interessenskonflikt in einer Großstadt zwischen Autofahrern, Radfahrern, Fußgängern und Anrainern auf. Wie den öffentlichen Raum fair und vernünftig aufteilen?
Wie gefällt euch das Projekt? Findet ihr sollte man Autos aus dem Stadtzentrum eher zurückdrängen und die Innenstadt verkehrsberuhigen oder ist das übertrieben?
ps. das Projekt läuft noch bis Sonntag 30. August 2020.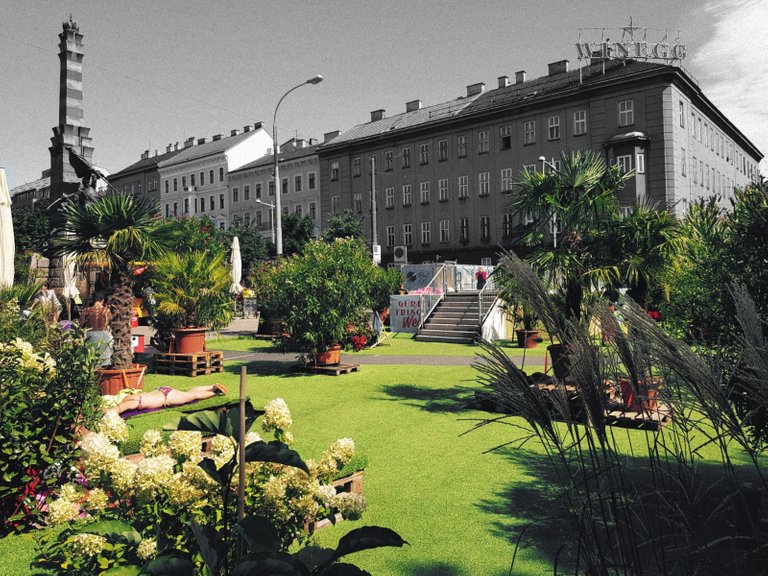 Gürtelfrische Wien West
English
Temporary swimming pool and oasis on a highly frequented intersection in Vienna 😂
Some people think the project is awesome, others hate it. However, it shows the natural conflict of interests in a metropolis such as Vienna between car drivers, cyclists, pedestrians and neighbors. How to divide public space fairly and sensibly?
How do you like the project? Do you think that cars should be pushed back from the city center or is that going too far?
Sources
[1] https://www.guertelfrische-west.at/
[2] @sciencevienna Vienna Wetlands Opening Celebration https://peakd.com/ocd/@sciencevienna/vienna-wetlands-opening-celebration
Live your Secrets and Hive Prosper 🍯
Photo credit: @vikisecrets