Good evening everyone wherever you are. Glad to still see you all tonight. I always come up with the most beautiful portrait pictures that I will share here. Tonight I bring beautiful butterfly to flowers.
Talking about butterfly, you must have thought about these amazing little insects. If we are in the park, it's not complete if we haven't seen this one animal.
Its presence in the garden makes the charm of flowers even more. Moreover, the butterfly that approaches the flower has a variety of unique wing patterns so that we who see it without getting bored.
Besides being beautiful, he is also one of the most famous winged insects in the world. Stunning colors and tiny shapes. On the wings there are scales like fish scales.
The butterfly that I captured is sucking honey on a jasmine flower. Actually the butterfly that I photographed is very small. When I zoomed in on the camera screen it was beautiful and I will not miss this beautiful moment.
The other butterfly that approached the flower were very much pacing around like a fighter plane. Only this butterfly didn't run away when I made it the object of my photography today.
---
---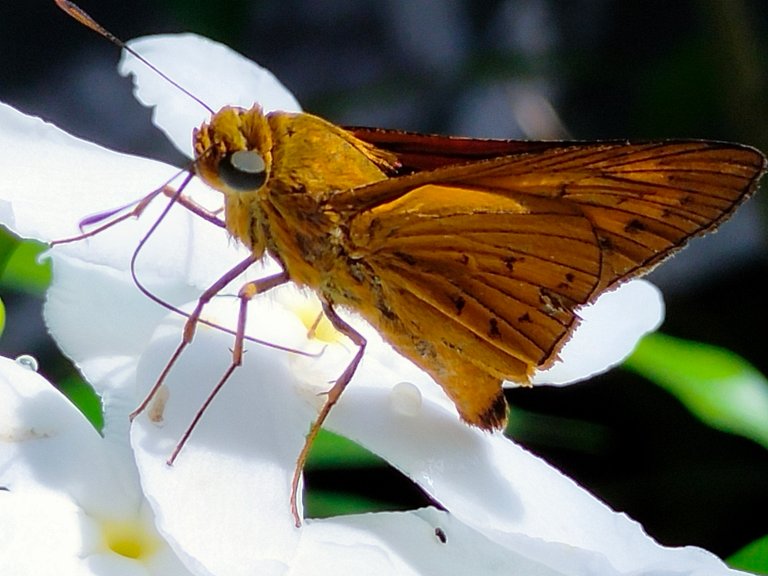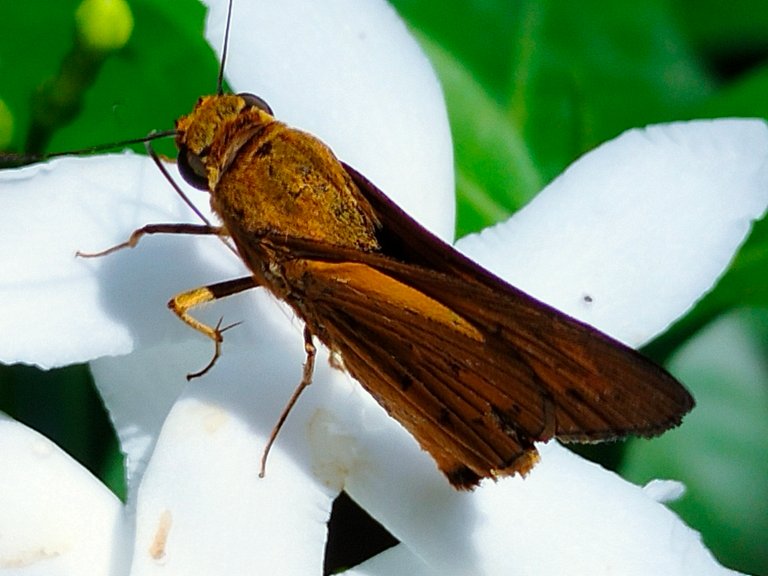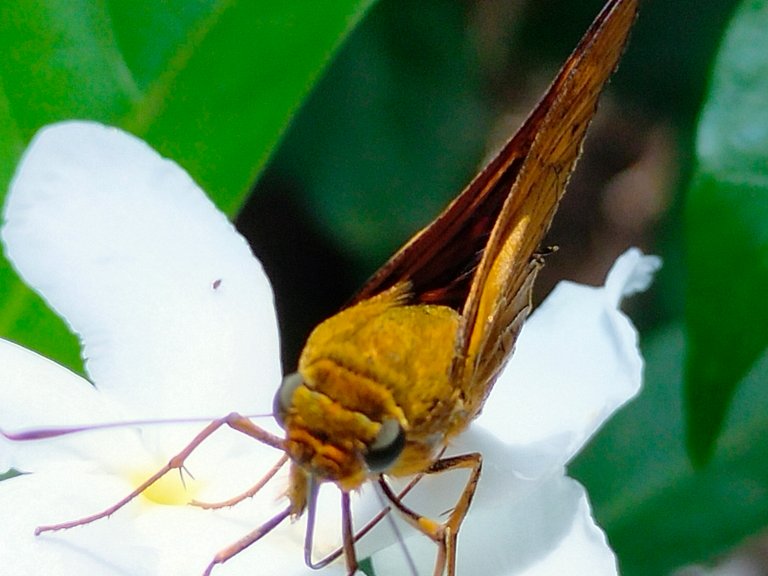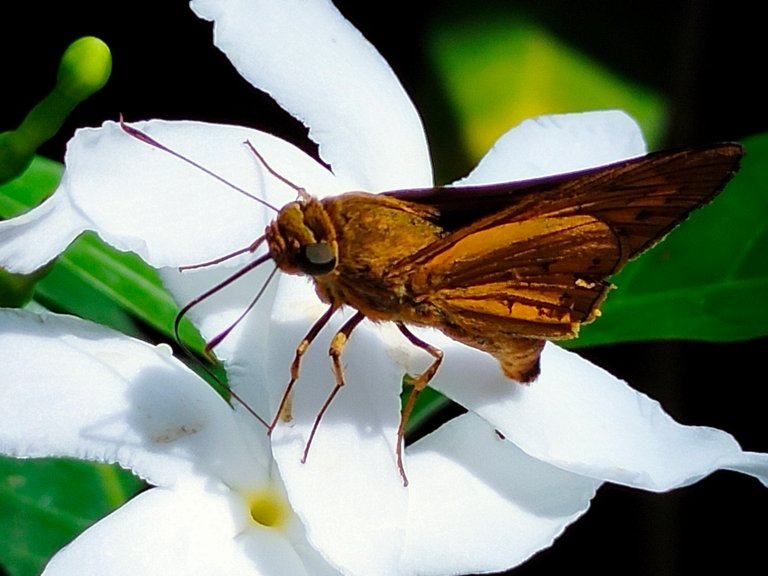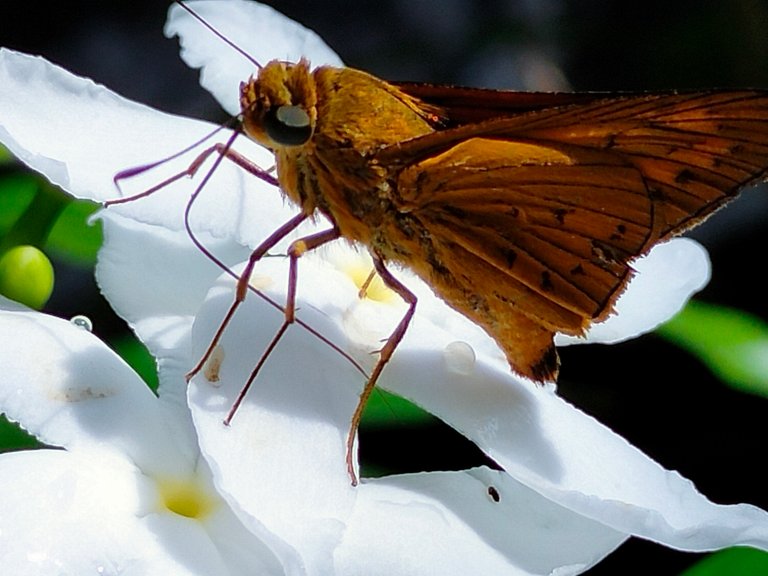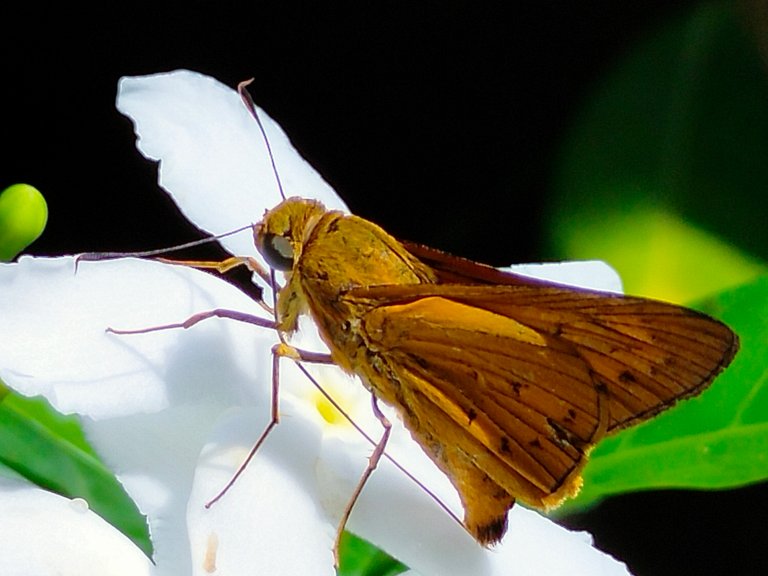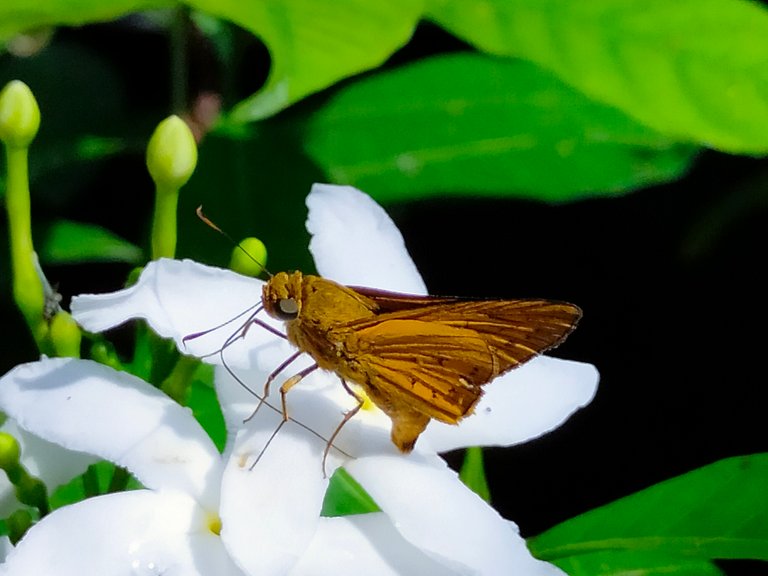 ---
---
| 📷 Image | information |
| --- | --- |
| Camera Used | Realmi 7i |
| Type | Android |
| Ptotografer | @ekachiyuni |
| Location | Indonesia |