Hello wonderful hivers, so glad to have you stop by my blog,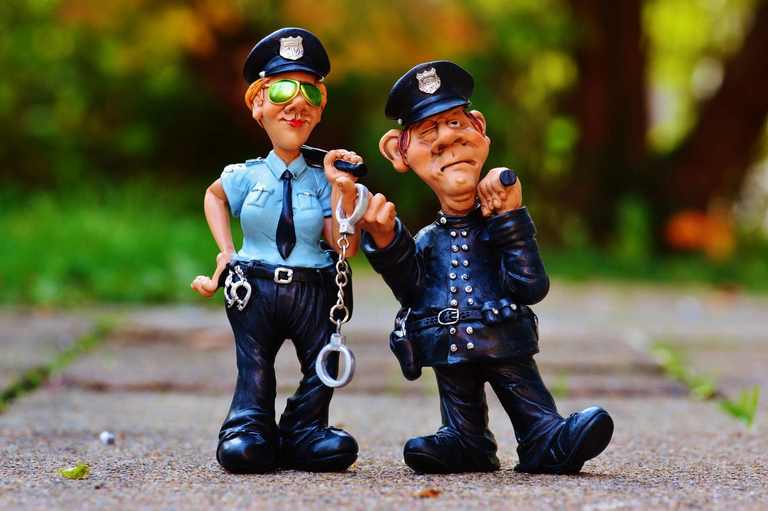 source
Police are meant to be our friend, so I thought but the reverse is the case, I don't know about other country but in my country Nigeria, they are mostly friends with money, as long as wealth and power is involved they can turn white to black and vice versa.
This incidence happened about 9 years back, The ASUU(Academic Staff Union of University) had just embarked on their strike, even though my school then was closed down due to a riot that erupted and got an engineering student killed, during the closure, I stayed back around the school hoping we would resume soon, as I didn't want to go through the stress of travelling back home from Akwa Ibom to Lagos especially when it involved road transport, after staying for two months, I got tired, all my friends had gone home, gladly, my mum came to visit her hometown, that means we would be travelling back home together, we decided to visit my younger sister who was residing in portharcourt, another state, then, before heading to Lagos.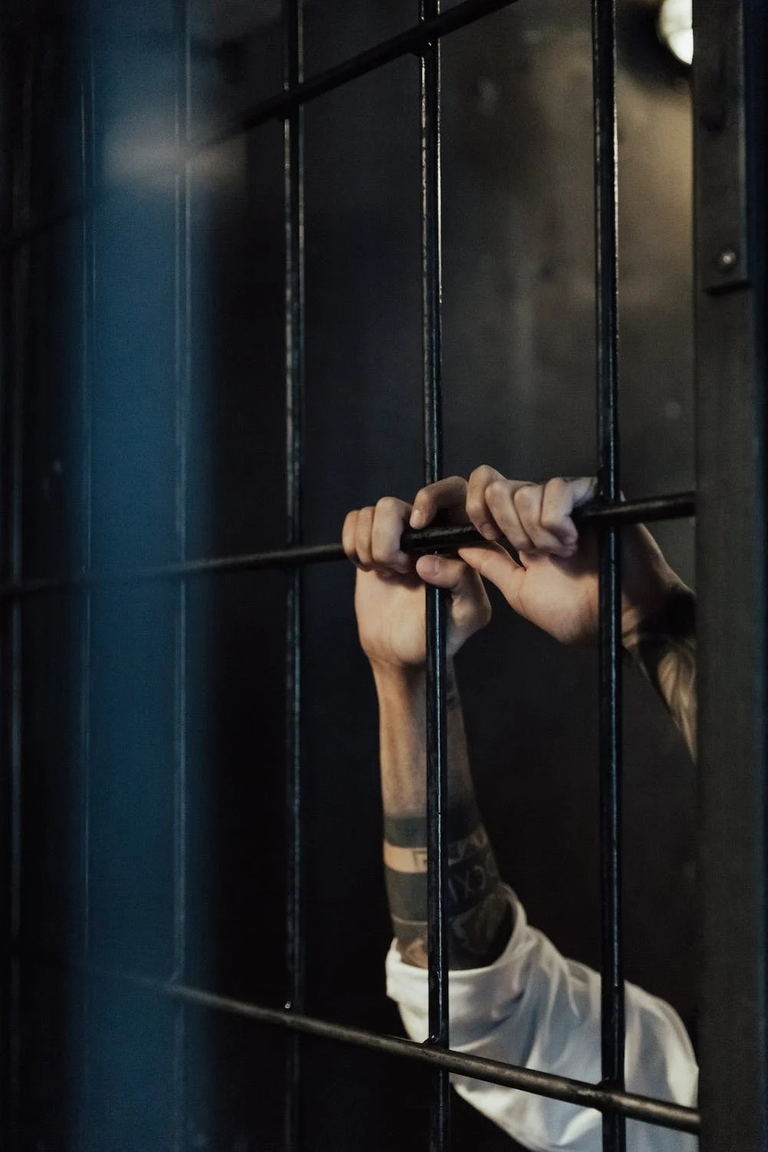 source
That was the journey that led me to know how a police cell looked like, on arriving at the park, my sister sent the address of my aunt she was staying with, since we didn't know our way around portharcourt, we took a bus to OPM, instead of OPM free restaurant, not knowing that they were two different location, the sms she sent, had stated OPM free restaurant, getting to the wrong bus stop, we decided to chatter a taxi to our destination, the worst decision,
After telling the driver where we were headed and also told him we were new in portharcourt so we don't know our way around (wrong thing to do) , I guess that was what he was after, the JJC ( a slang used for people who are new to an environment) he assured us he knew there, he became friendly automatically and made us feel relaxed, as he was about to move, a well dressed man stoped the car and was also asking for directions from him, he pleaded with us to let him join us and stay at the front passenger sit, since he was also heading towards our direction and was new to (plan work) with our Godly mind, we accepted not knowing we've just entered into the den of scammers, on transit, they started discussing, the new passenger started recounting his experience of how he just arrived from another country, and was robbed of most of the valuables he shipped in, the ones he could save, he kept it somewhere said he had laptops, phones, and some other gadgets, and he couldn't locate the person he came to visit in Nigeria so he wants to go back to the country he came from, and needed to dispose of the goods but he didn't trust any man with it, said where he came from they trusted only women, since they had pure heart than men, and he was cashless at the moment, while this discussion was on going, we never knew the driver was just driving us in circles, which alerted some vigilant citizen to inform the police, my mum told him she wasn't interested in those goods and she didn't have the money to purchase them, he kept on insisting that God just touched his heart to bless her, all she needed to do was give him sone money to go back to his country, then the driver tried to encourage my mum, that she was lucky, this was a lifetime opportunity, since the man said the goods were worth millions, while all this was on going my mum kept telling me in our dialect that she felt uncomfortable and still insisting telling them no money.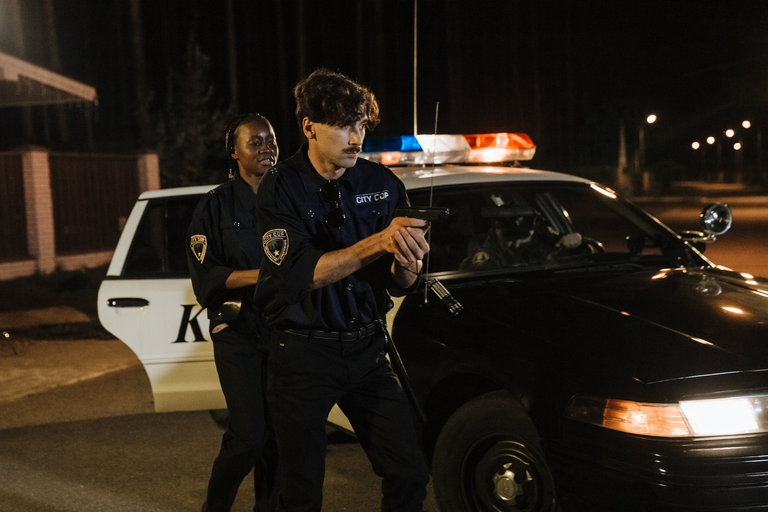 source
Suddenly, just like we do see in movies, some police started following us, the driver noticed and uped his speed, me and my mum started screaming for him to stop, then we knew something was off, the other foreigner man jumped off the car nearby a bush and ran off, at that point, the driver brought out his phone, quickly pulling out his sim card and throwing it out, before he could continue driving the police vans stoped at our front , back also at the side, with their Ak-37, I was shocked and almost relieved checking if all our body parts was still intact, without any enquiry they brought us all out, and started treating us like criminals, I started to cry, the driver kept on telling the police men to let me and my mum go that we were fishes they wanted to catch, to say I was shocked is an understatement, they drove us to the police station, collected all our belongings including phones.
On getting to the police station, we discovered that taxi has been on the police list among fraudsters, they've defrauded a lot of people already, and they used charm too, according to the tales we heard they could make you give them to your last Kobo, even borrow from family and friends to give them.
The police thought we were part of them and kept on telling me and my mum to confess, me, cry cry baby kept on crying😂😂, after so much ado, they brought my phone and told me to call our accomplice, I quickly dialled the last call in their presence which was my sister, where are you she asked impariently as she had been expecting us since we called her last at the park, they've arrested us as 419, call daddy O, I said, quickly telling her the name of the police station I saw outside the building,
When my aunt and sister came and explained to them that we were victims and new in portharcourt, only on our way to pay them a visit, these policemen told them to bring 100,000 naira each which is about 130$ to bail us, the fraud system itself that kept me wondering if this isn't a plan of the police and the fraudsters, who is even the bigger fraudster? To cut the already long story short, my uncle who was a retired air commodore sent some air force men to our rescue,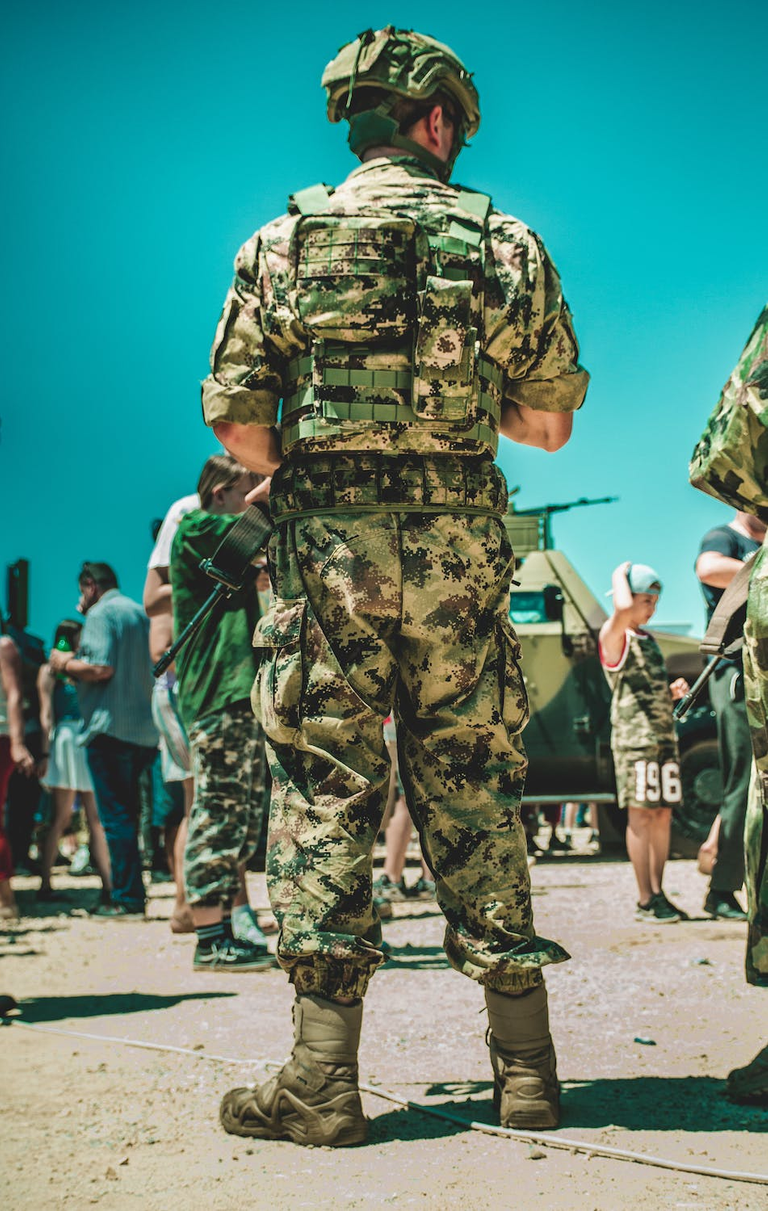 source
Immediately they matched into the police station with their regalia, the atmosphere changed they started treating me and my mum with more respect, begging us to forgive them for the way we were treated that they never knew we were innocent citizens, all this act was so we won't take up a case against them.
I was happy we got free, I learnt my lesson to be extra careful in a new environment, also police is not our friend and it's good to have connections too in this country.
This post is in response to the hive learners weekly contest week 38, edition 1.
Thank you for reading❤❤