Pollution is anything that can contaminate the environment in a harmful way and these can be from humans activities.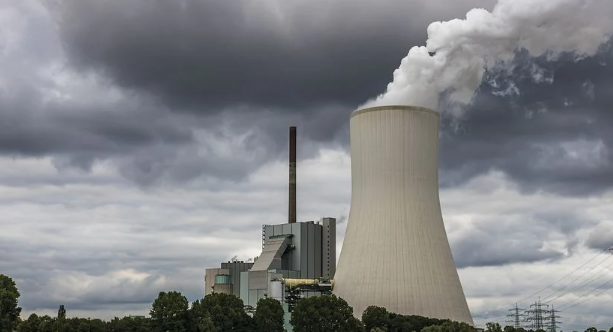 Source
I would want to talk about one basic cause of pollution and that's the industry pollution.
Industrial pollution is that pollution that comes directly from an industry.
Industries are basically the main cause of Air,land and water pollution.
This type of pollution cause by the industries has caused a lot of environmental and climate damage.
It's makes it hard to breathe in fresh air.
I once stay around an industrial company,they blast and crush rocks and grand them into gravels and the rest byproduct of rocks.
Each time they blast this rocks,aside shaking the whole environment it also pollute the air, I always noticed how the air would be full of dust and if not careful, you start to choke and cough.
Aside the inconveniences and quaking of the ground that particular industry cause to the people leaving around there,it also causes sickness like cough, running nose and the rest.
It also contaminate our drinking waters I no longer feel safe drinking rain water because the atmosphere is contaminate.
I sometimes noticed how dark rain water are in my bucket.
This industrial pollution is another form of noise pollution and it is of great concern because it can cause hearing loss, stress, high blood pressure, sleep loss, and a loss in productivity.
And even reading deficiency for Children who go to school in such environment.
Industrial progress was meant to make our lives easier. In some ways it has. However, it is this very "progress" that aggravates the earth's environmental problems. I appreciate the inventions and advancement it has bring, But the very production of these and our use of them have often resulted in ruining parts of our world.
what can be done to prevent more destruction of the air?
Having seen the side effects of industrial pollution I wouldn't be selfish and unreasonable if I say the Government should disapprove most industry that their activities are a treat humans life.
There should be careful consideration of location of industrial site it can help to control side effects.
The industry on their part should carry out regular environmental assessment and actions should be taken.
We on the other hand should plant more trees and flowers. These would help purify the air with more oxygen.
Thanks for reading, commenting and up vote.