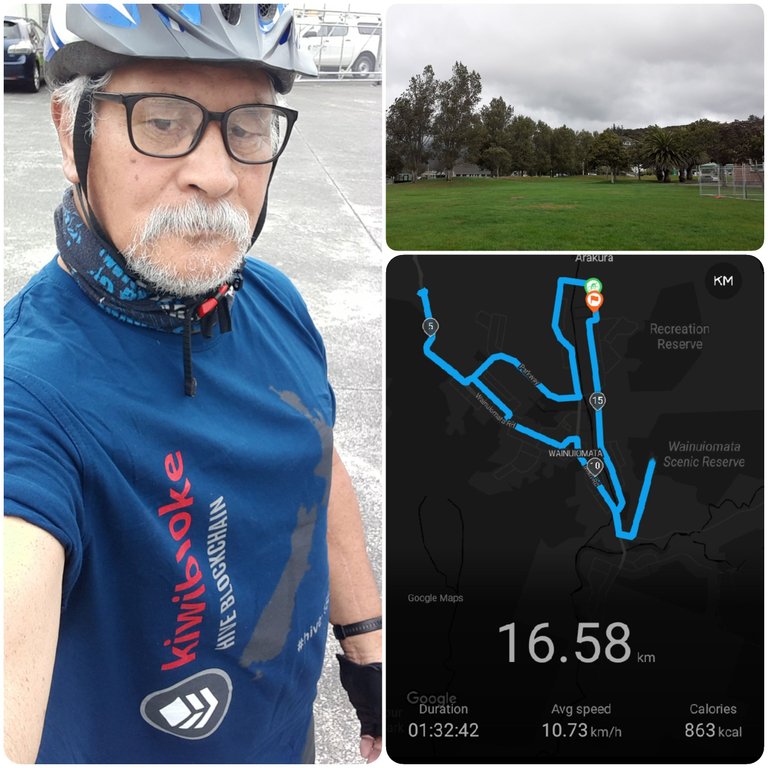 Blustery day today for a ride and pretty tough riding into the strong winds. Not sure why I chose the mountain bike to cycle on suburban streets, the road bike was a better choice. Still, I got a decent workout.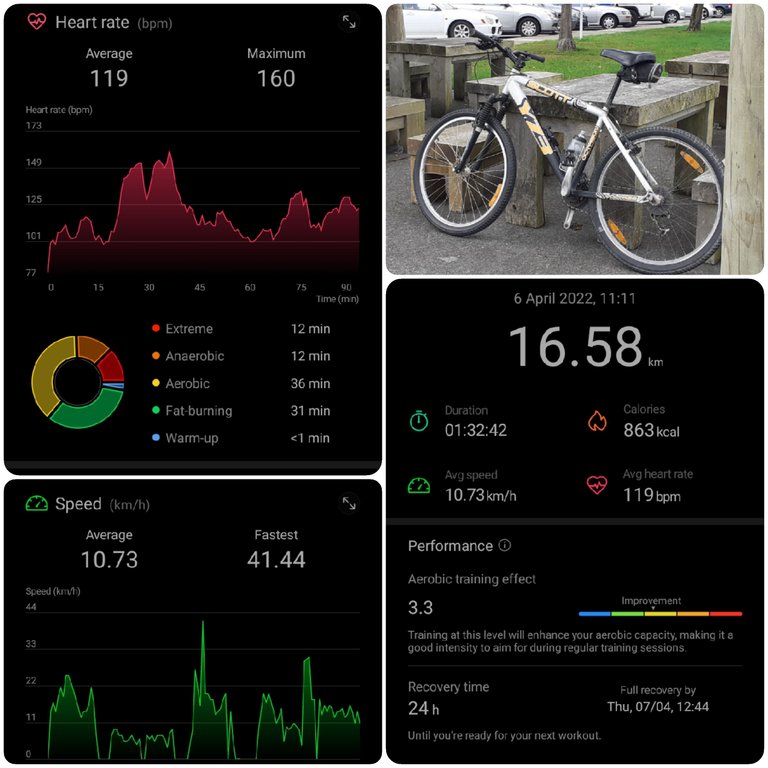 Actually, I stopped quite a few times. Raised the seat height, change the backpack strap setup for a riding position (waste of time, remind myself not to take a backpack, supposed to rain so I took wet-weather gear), chatting to some people on the hill.
---
After reading a few posts it was great to see some creators wearing shirts with the HIVE logo, which inspired me to create my own. Now I'm no graphics designer and the official Logo has already been created and made available for us to use. All I need to do is add some text, think of what layout I would like, and I'm done. Hardest part was colour selections, after 10mins all done.
I chose the following digitees Custom TShirt Printers here in New Zealand with their own online designer/editor making it much easy to complete the whole process, design and order.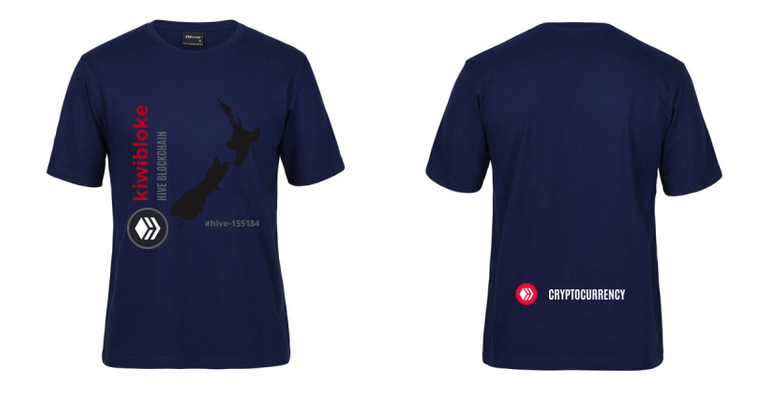 Now I'm not into merchandizing which is why I used my HIVE handle in the design. This makes the TShirt unique just for me and I am OK with that.
So what did it cost me, $93.98NZ Gst Incl delivered for 2x T-Shirts (size 2XL). It took 11 days from when I submitted my design/order for it to be couried to me.
---
My thoughts
After giving both T-Shirts a cold wash before use (as per manufacturing instructions) and letting them dry over-night, I used one on todays bike ride. It was warm/soft and great for the today's condition, but wrong for this purpose, cycling. Polyester is best for any sporting activity IMO.
I love my T-Shirts, very unique, very me :-)
---
GPS Tracking and Display produced by the Huawei Band 6 and Samsung Galaxy A10 Phone combination.
Photos were taken with Samsung Galaxy A10 Phone.

with every post comes experience, as we all strive to do better.
curate/up vote, let's encourage/reward and inspire each other.
as always, thank you for viewing my post.