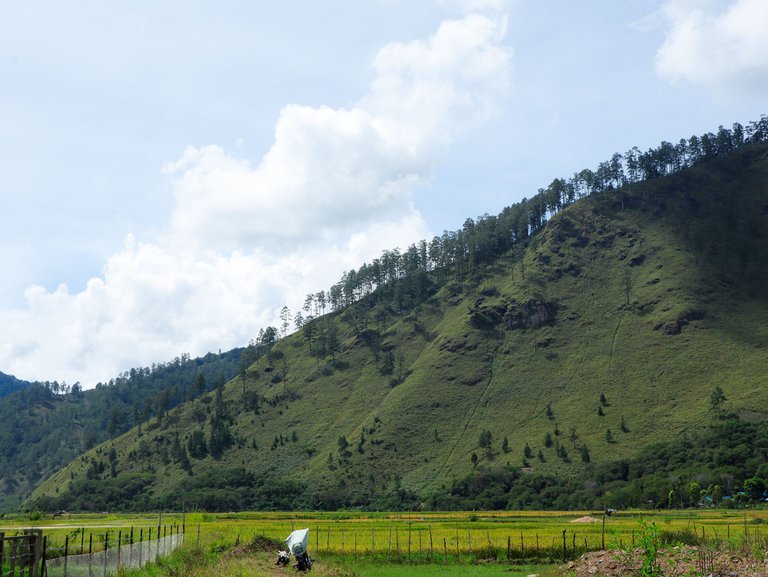 Hello Everyone.
It was a very short trip last week. I decided to pay a visit to one of the farmer's places. I want to witness how they farm without irrigation. In general, rice farmers really need a lot of water because the type of rice plant is the actual need for water, namely for flooding, evaporation, transpiration, and seepage.
People here have the habit of planting rice in the traditional way because the fields are not that wide. Here there is high rainfall so the farmers are very lucky and do not need to build water dams. The importance of how to plant rice is regularly spaced so that it facilitates pest control and an efficient process of spreading fertilizer. Fertilizer can be applied by spreading it.
---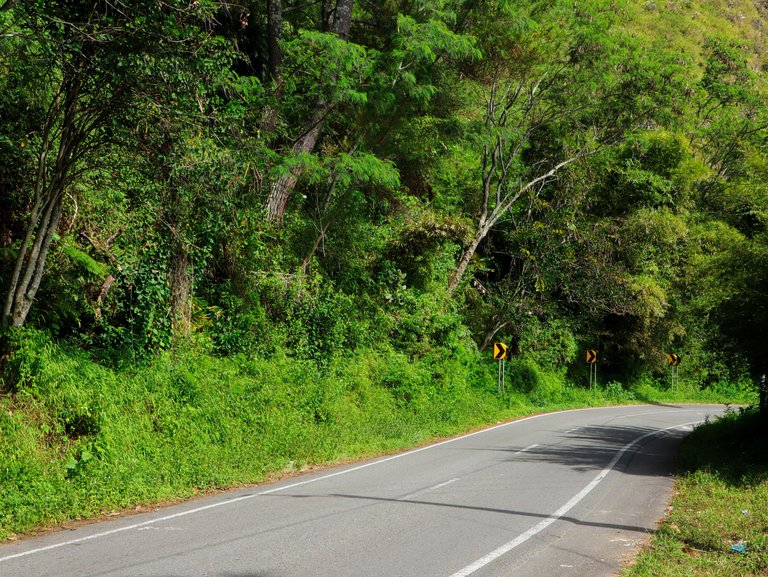 ---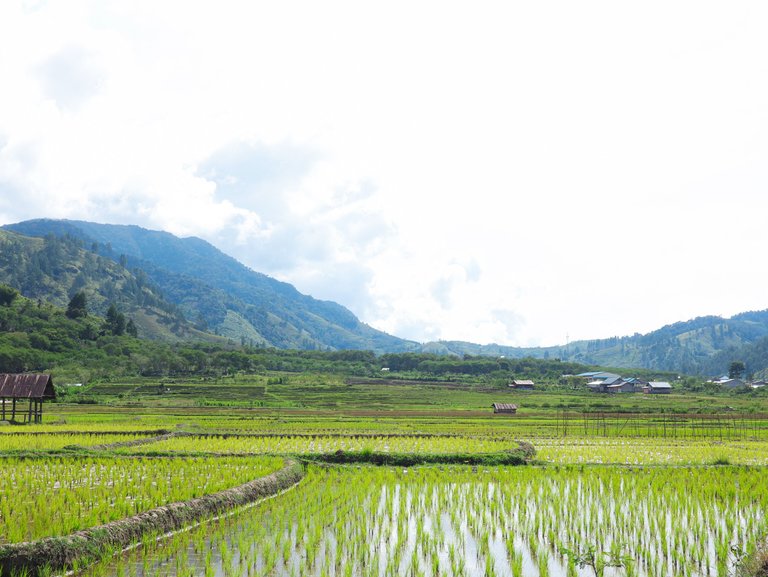 ---
A farmer is spraying pests with insecticide liquid. In general, spraying pests once every 7 days for pest control.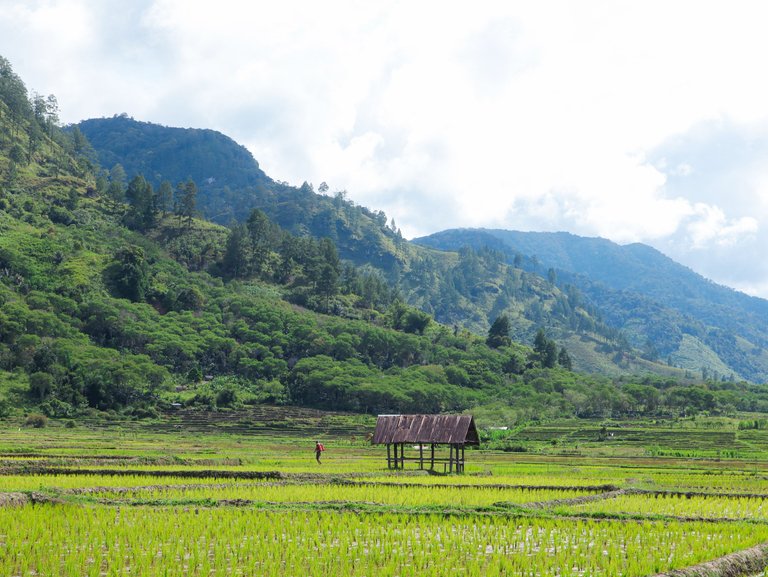 ---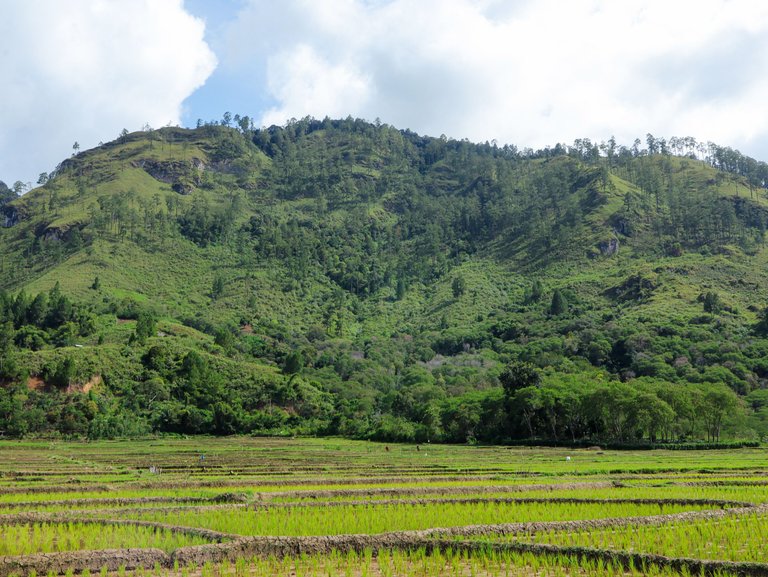 ---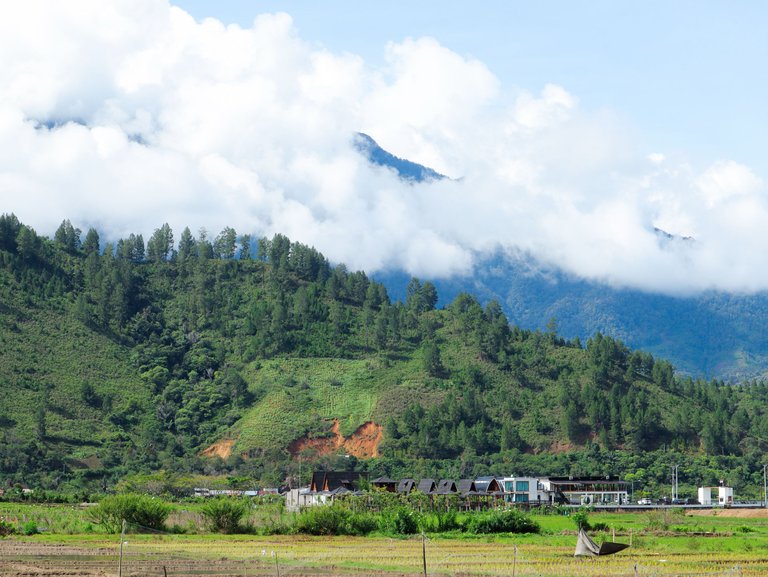 ---
After seeing the condition of the rice fields, I continued my journey by motorcycle and I had the opportunity to shoot the scenery there. In fact, the landscape here is very fresh because there are still trees and hills. I am very concerned about the state of the forest here because people here do not care about the importance of the forest to human life. In fact, forests have great benefits for humans and also for fauna and flora. Only a few trees left on these hills are very dangerous and a possible disaster will occur.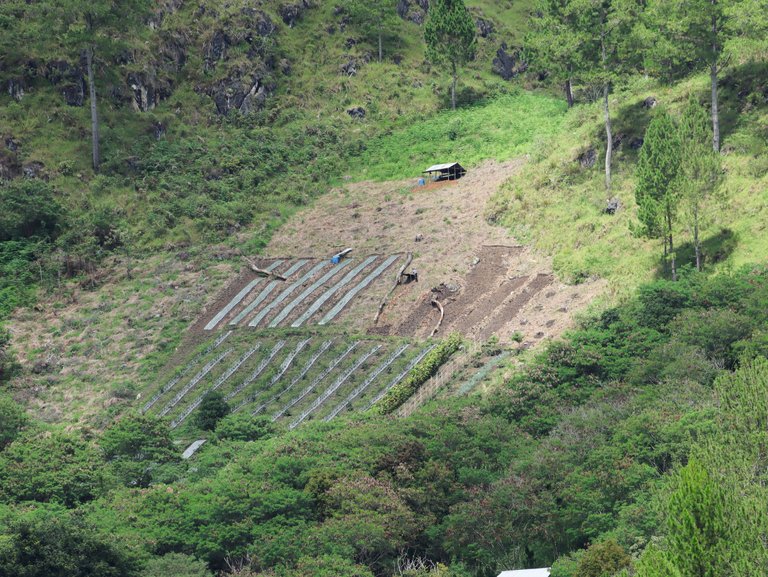 ---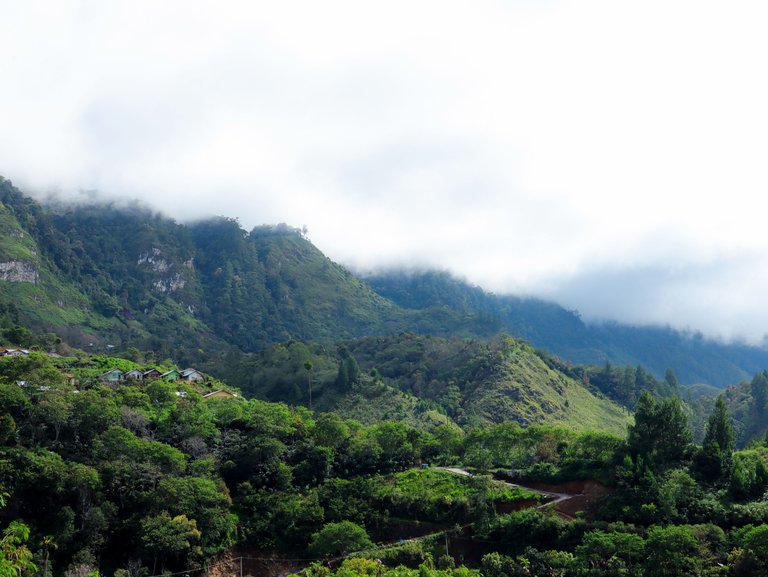 Although deforestation is frequent, we can still feel the cold temperature and temporary fog. This is a natural phenomenon that occurs due to the process of condensation of water vapor. Unlike the clouds. Clouds are created in high areas, while the fog is very low.
---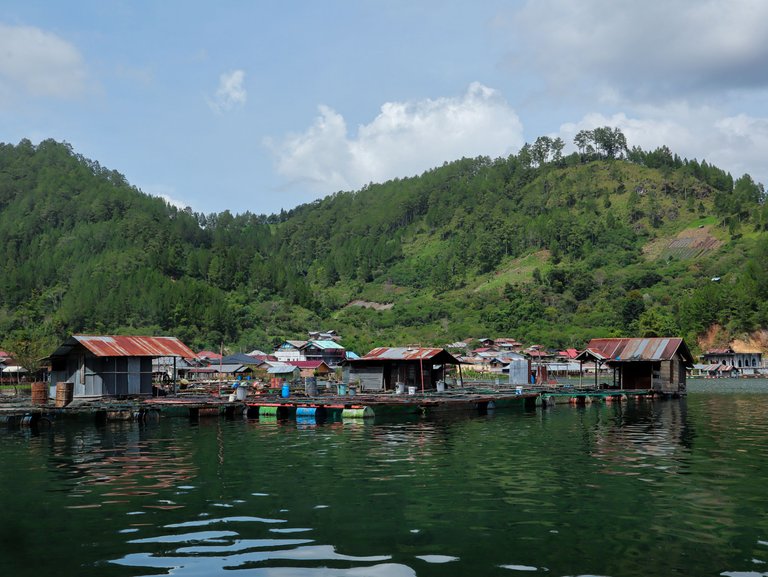 There It often rains locally and it only rains for a few minutes. Water coming from the hills or from the forest will flow into the lake. The lake can hold a large amount of water. people here can enjoy the water from the lake. not only for bathing and drinking purposes. The lake can be a place for fish farming. they make fish cages as nurseries according to size and when the harvest comes they can sell them to the market.
---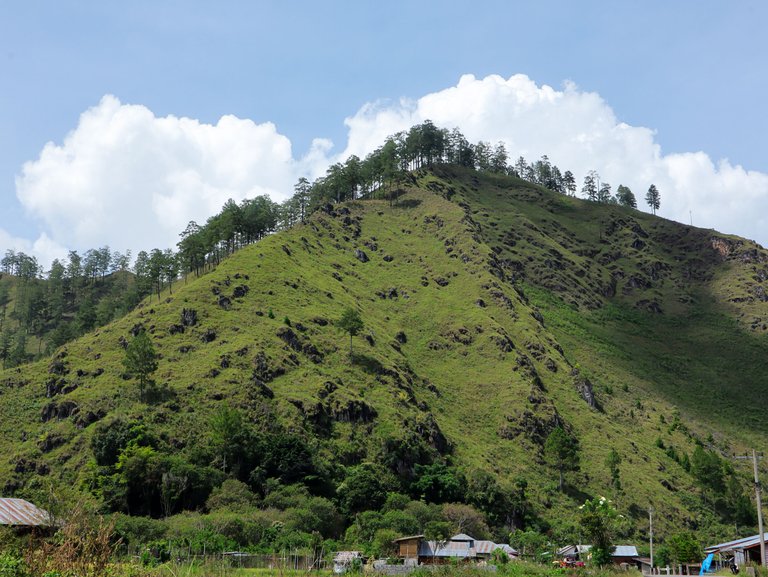 This is my journey. how about your trip? did you find something beautiful and unique? happy to share.
---
| Camera | : EOS M50 |
| --- | --- |
| Flash used | : No |
| F-Stop | : f/20 |
| Focal Length | : 28 mm |
| Exposure Time | : 1/30 s |
| ISO | : 100 |
| Taken By | : @anzirpasai |
Thank you for reading my post. if you like it please give support and leave a comment.
Regard
anzirpasai

Instagram ~ Twitter ~ Dreamstime ~pond5 ~ shutterstock