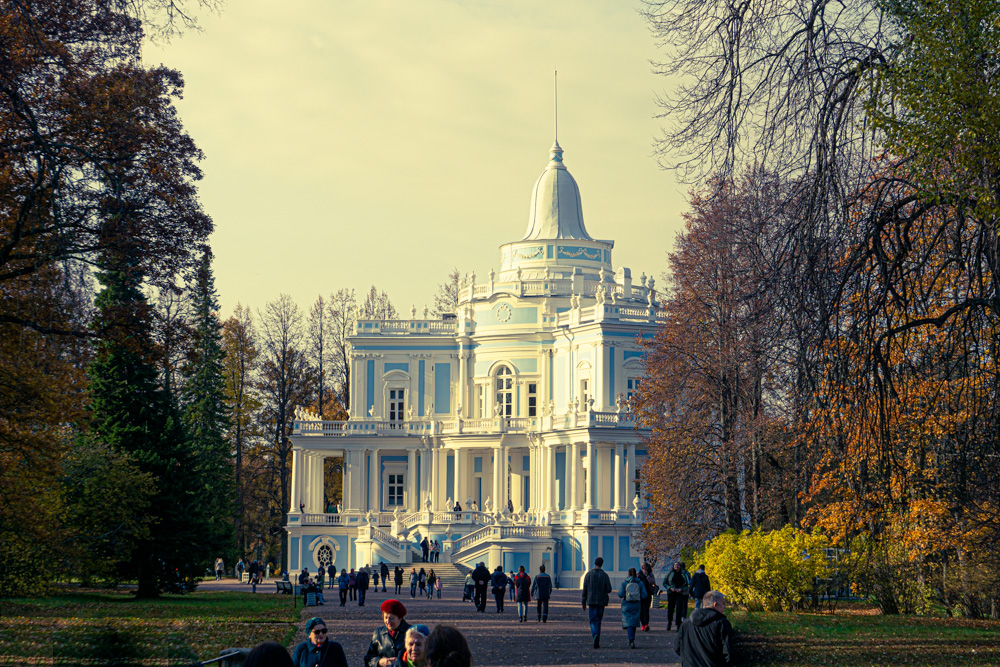 What do you think... what is the name of this structure? If you say "palace" or "castle", it will be the wrong answer. This... attention... the Skating Slide pavilion". I do not know how you can ride this slide in winter or summer, but the Russian tsars and empresses had their own views on these amusements.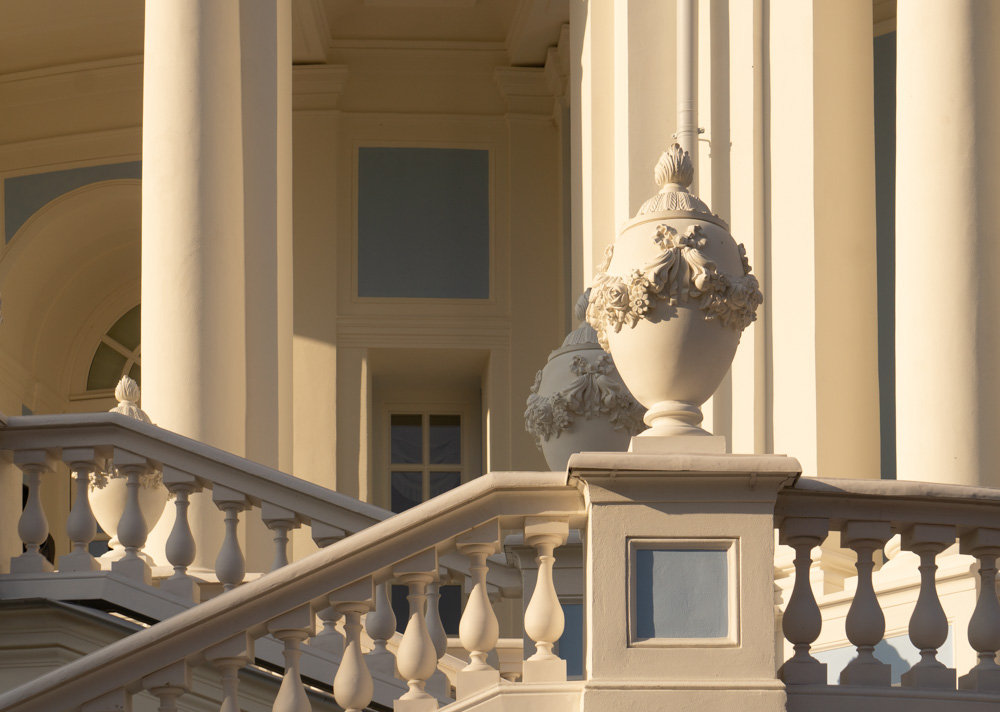 In any case, it's just gorgeous here. Especially if you are lucky with the season and the weather. I was lucky.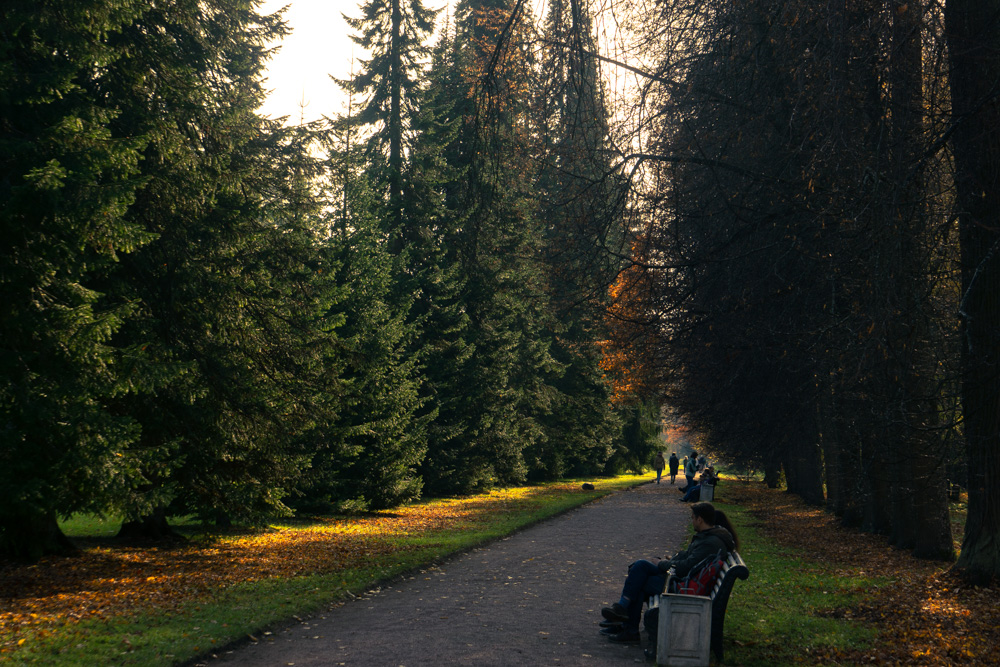 The sun was shining dimly, the wind was resting after yesterday's feast and fun, breathing easily and joyfully.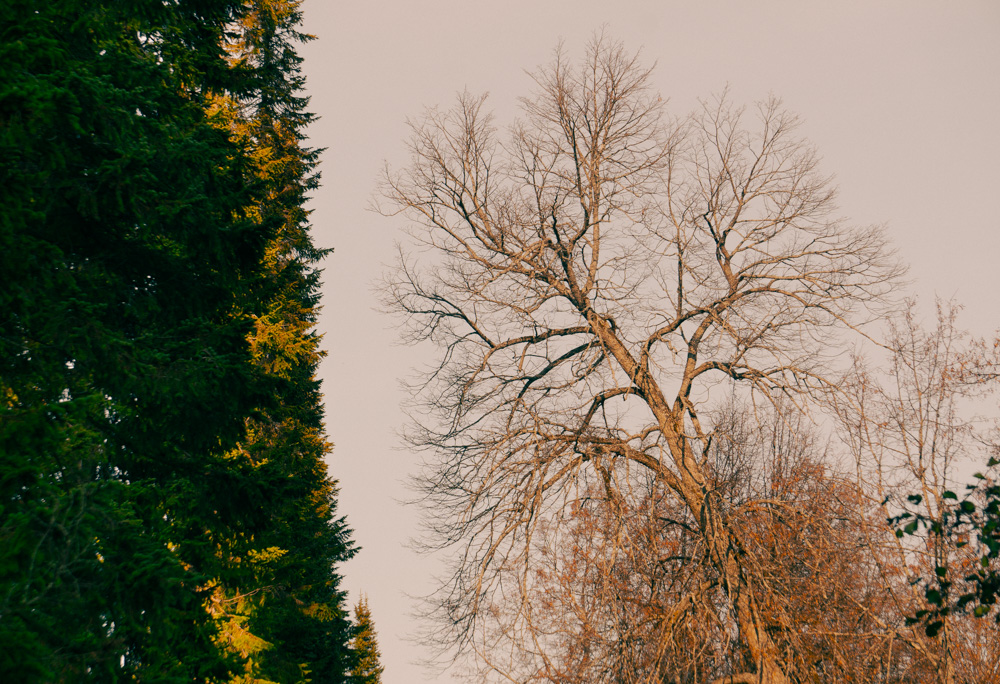 At the same time, sunlight perfectly combined with autumn colors and there was something even mystical about it.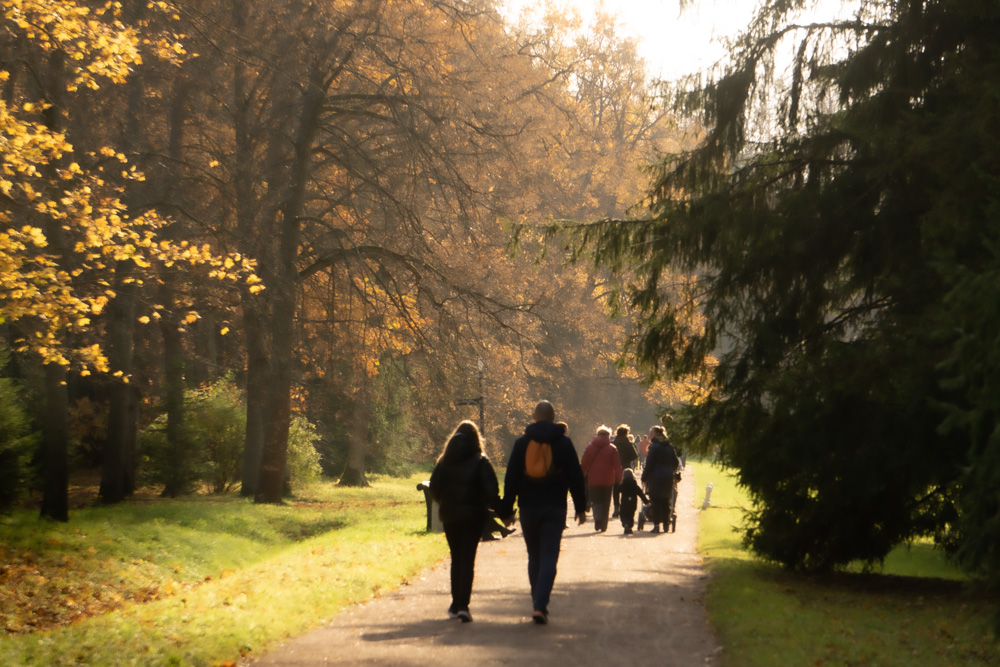 | ▽ | ▽ |
| --- | --- |
| Camera | Sony A7М2 |
| Lens | Sony 55-210 |
| Location | Russia |
| Post-production | in LR |
Manual processing in Lightroom
Unless otherwise specified, text and photos are copyright