It's been so long! Two weeks of covid followed by two weeks of evacuation. but now???
I'm home. mmmmmmmm I'm home.
Right now I'm sitting on my bed, writing, feeling the warmth of my heater (yes,, hehehe winter is approaching FAST in the mountains! LOL), and the smell of dinner is on the stove. Doesn't it feel so good to be home? Aren't you so grateful you have a home? I really am 😊
Well, we moved here in 2017 - and we knew we wanted to see Yosemite - BUT... no matter how hard we tried, SOMETHING would always stop us. Crazy things! But we never made it there.
While we were evacuated, so many VERY cool things happened!! I won't list them all now cuz this is all about the #wednesdaywalk! hehehe But one of the best things was that our evacuation spot was about 15 minutes from the entrance of Yosemite hahahaha
We couldn't believe it! So... we WENT! Our evacuation home had very very intermittent internet, and no tv (which we are VERY used to hehe) so it seemed like the PERFECT thing to get us out of the house and celebrate how God had once again provided this awesome surprise in the midst of these major trials!
Here come the pics! :) ENJOY!!!
We are following the crowds - walking in... and there as the trees part... Half Dome. WOW. just... WOW!!! :)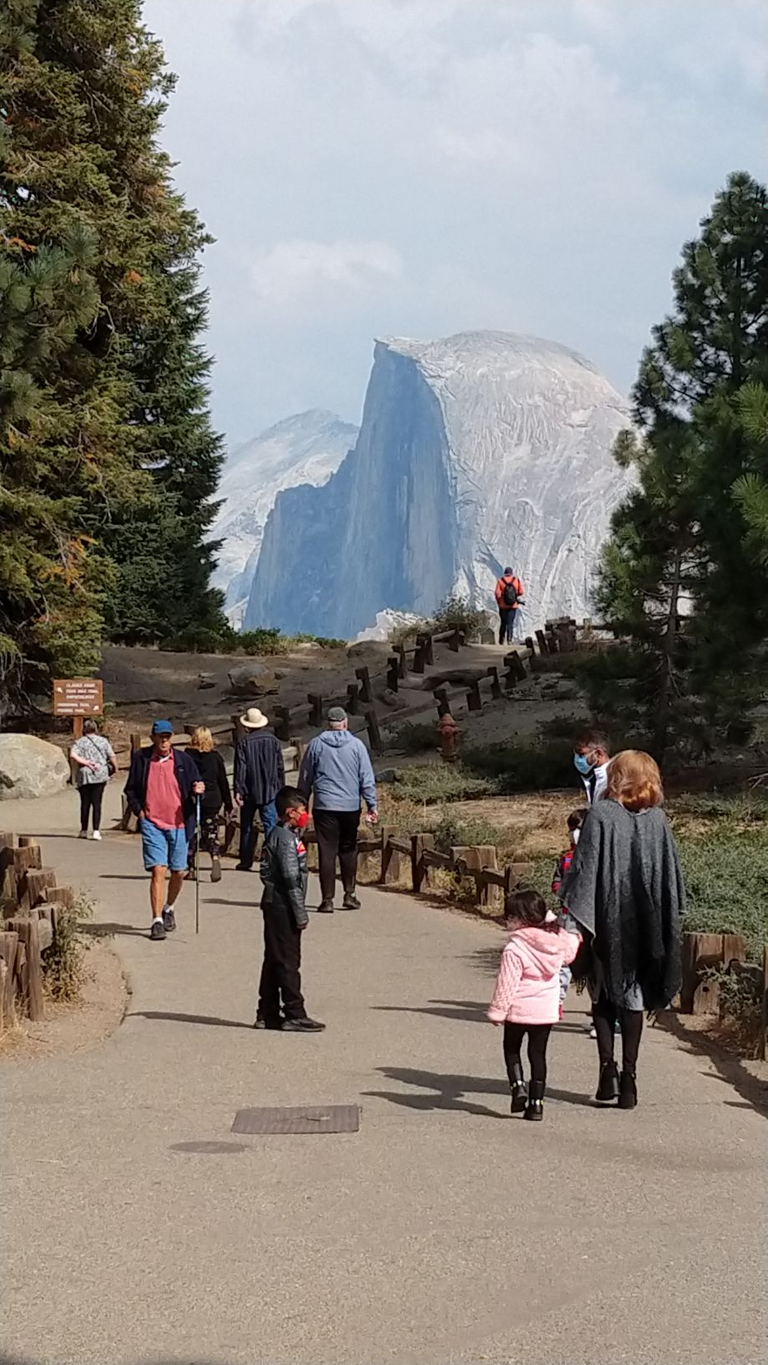 We started at Granit Point and normally in the summer, you'd see 3 waterfalls here - including Bridalveil. But since we are in drought and its winter - you can only see a small trickle of 2 falls - and they aren't picked up by the camera. But trust me - its there with your eyes. hehehe
Now..it didn't take long for us to reach the lookout and of course my daredevil girl, @quirky.countess (Remy) had to climb up on to the rock. hehehe @bbqgriffinwings and I followed her up! but the picture came out goofy hahaha so go spot her on the left ;)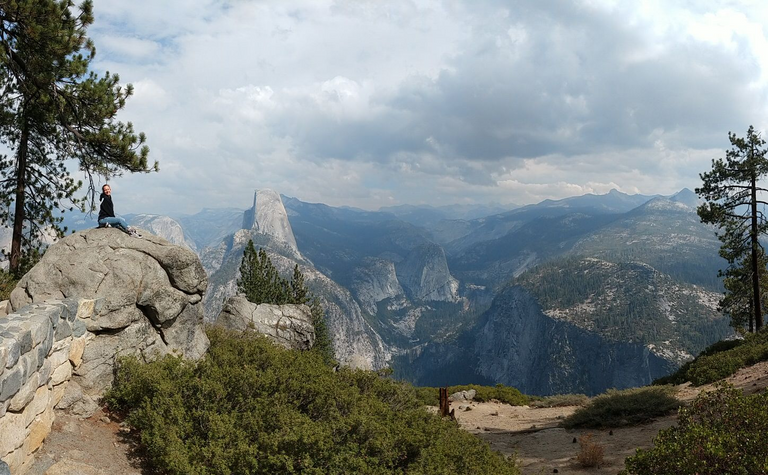 Here was a nice shot of Half Dome, and El Capitan in the back (I think) and the Yosemite Valley below... beautiful :)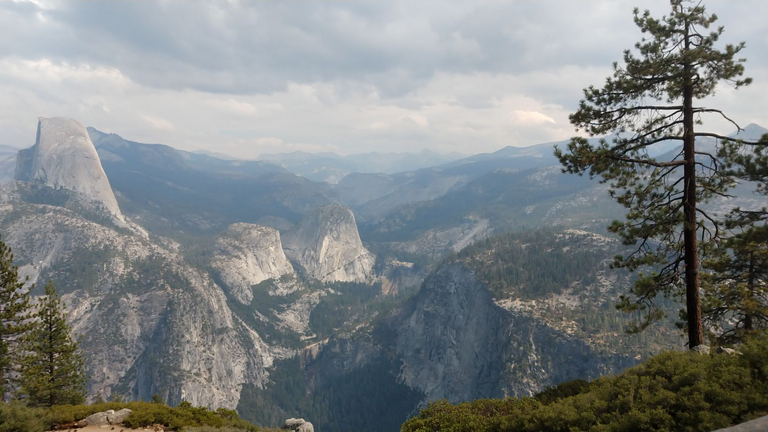 @bbqgriffinwings - 6'2"
@quirky.countess - 5'7"
me - 5'2" 😆
@biggerjoe - 6'8"
and yet - when we are all sitting down - I look normal LOLOLOL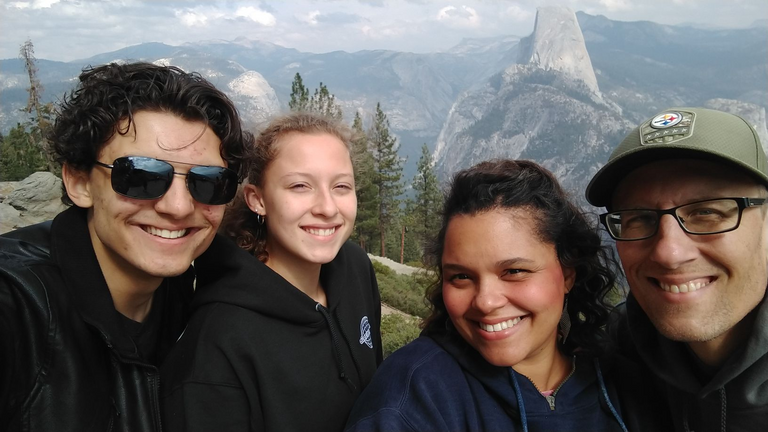 One more shot of Half Dome???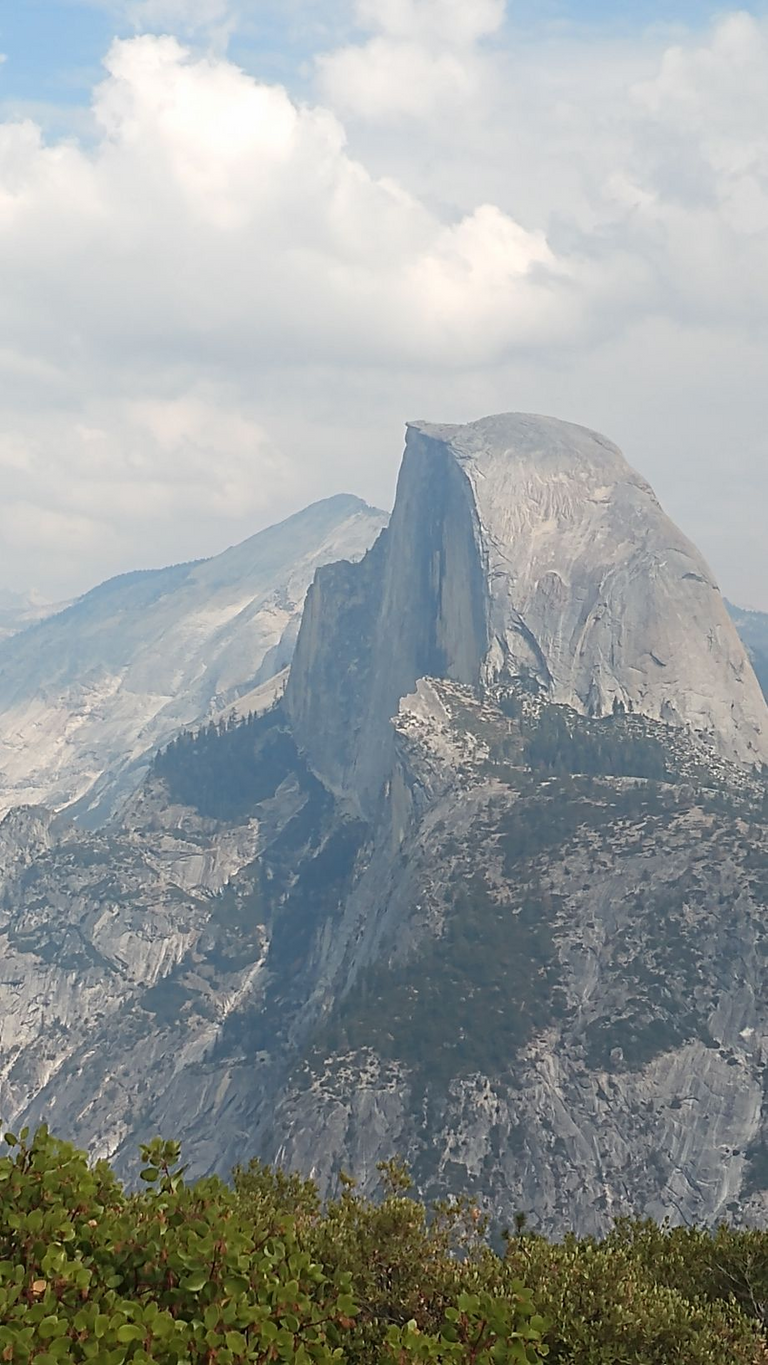 and one more peek over the ledge for the dangergirl hahaha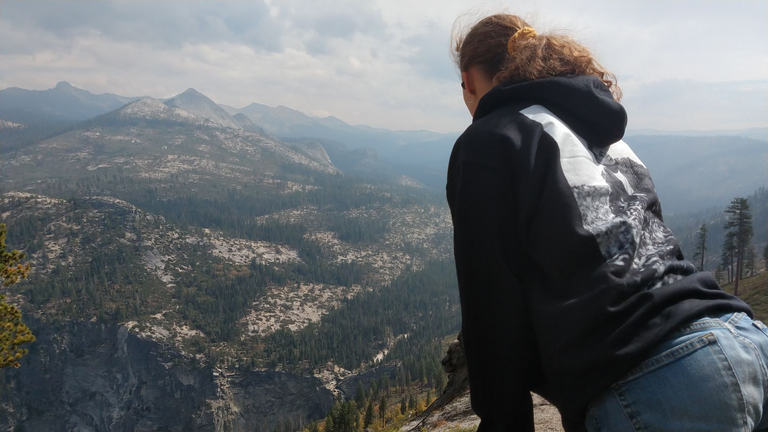 We drove a bit further past Granite Point to... hmmm. was it Washburn Point next? Can't recall now... but it was just about 10 minutes further down the road where it opened up into this beautiful view below!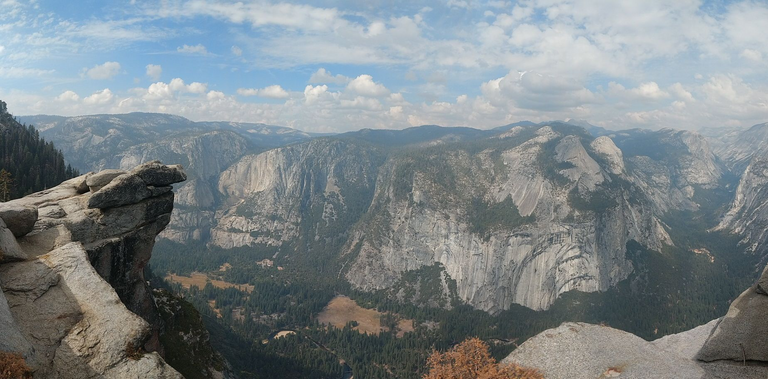 See that little outcropping there that just hangs over the expanse? hehe they have a picture of two people holding hands and kicking their legs up high on that piece of rock. hahahaa i'm not kidding - my stomach just clenched just thinking about it. LOL For some reason, I see you going out there @galenkp! LOL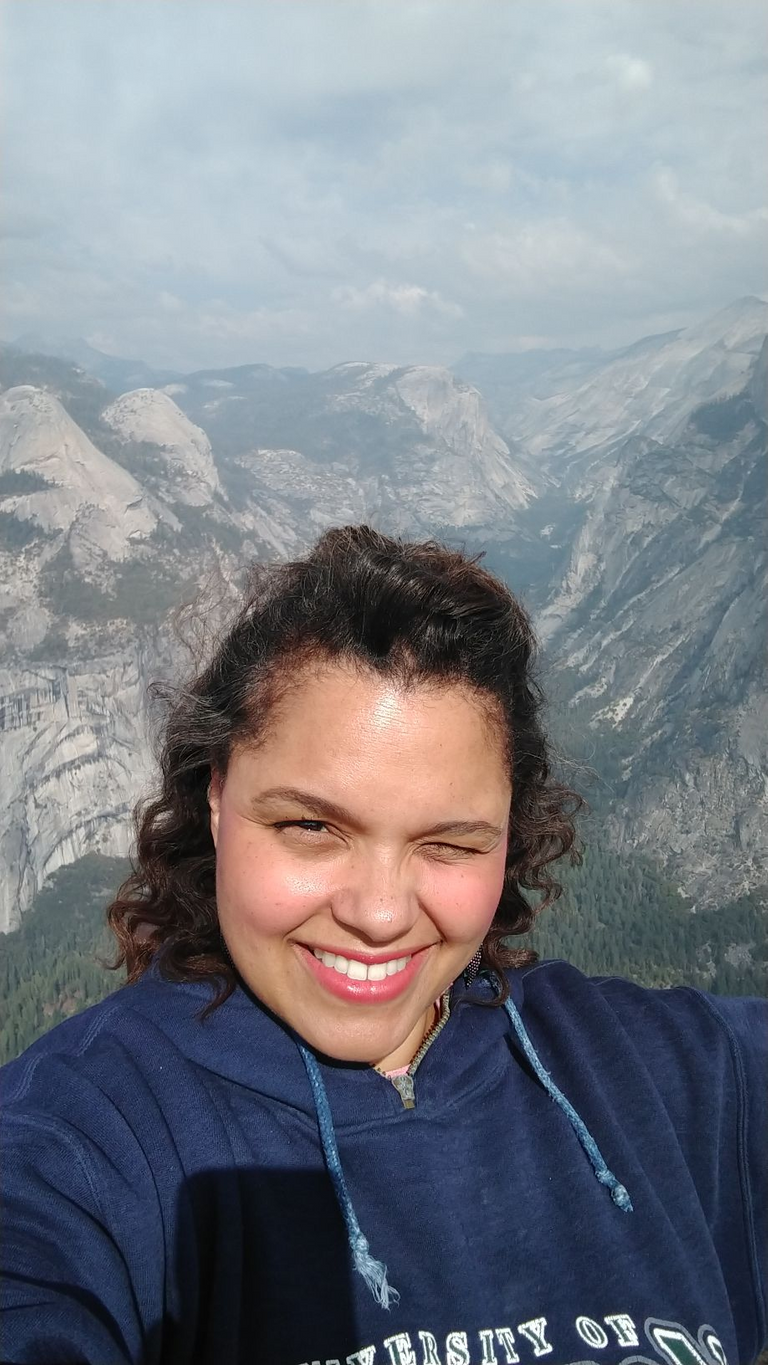 so I guess now it's my turn to lean back and take a pic, hehehehe my stomach only clenched when I turned around and looked below LOL. I was exactly 7217 feet above sea level here! hehee
Next it was time to take a drive further in - and descend about 3500 feet into the Valley.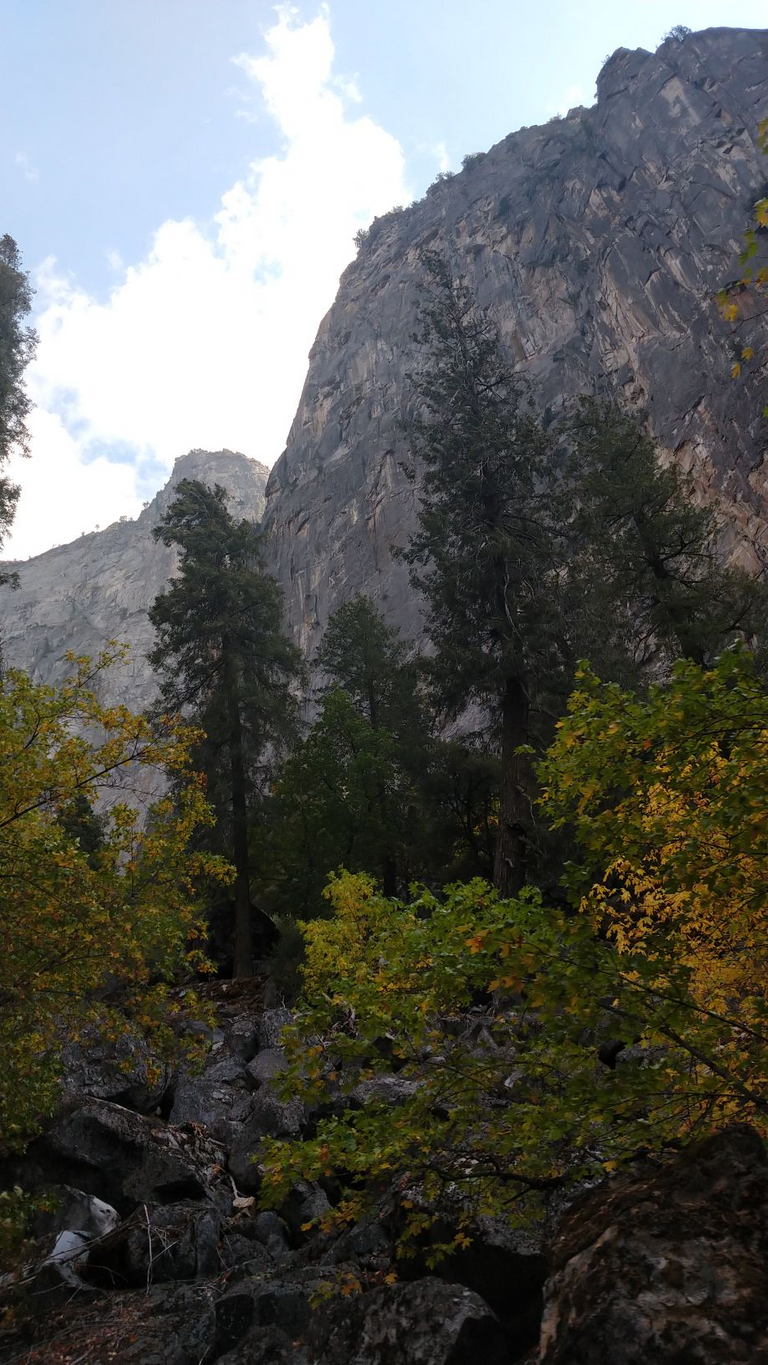 Now, its time to take it in - from the bottom, up! We were actually up on those peaks just 60 minutes prior, looking down hehehe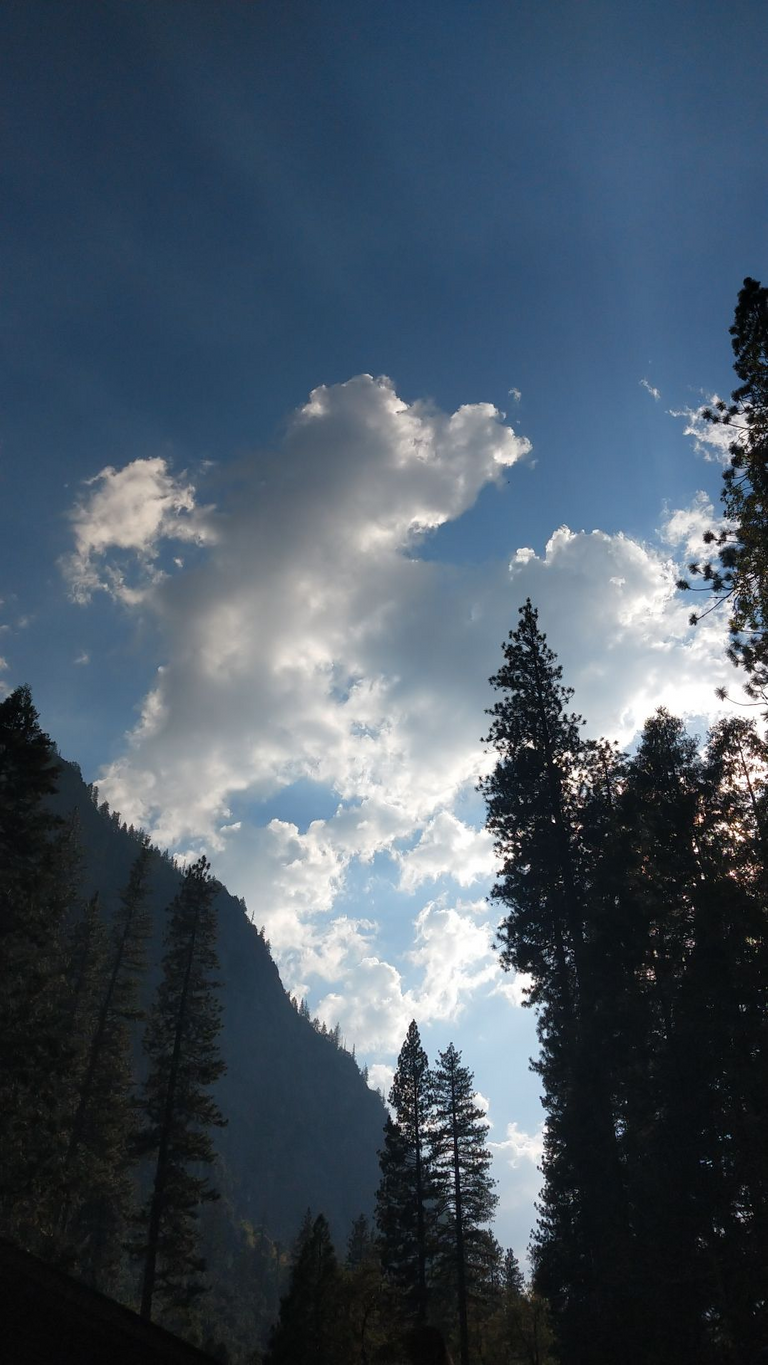 I love looking up like this. See those beautiful rays! Look at how the trees are just so amazingly tall! They just look like little pines when you're looking down on them, but from this view - you see how amazing everything truly is!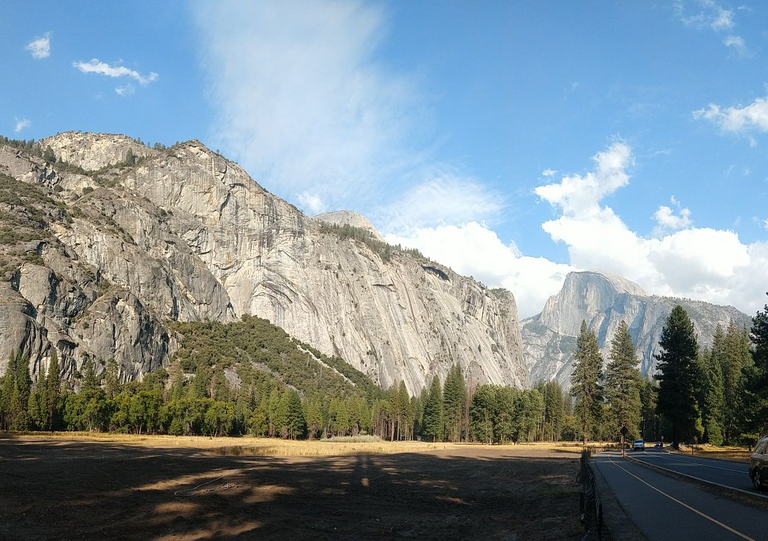 Recognize any special rock there in the distance?? hehehe yep - now you're looking at Half Dome from below!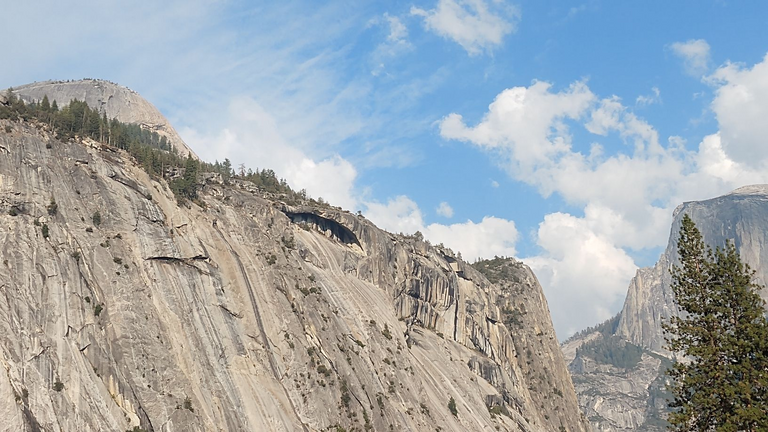 Now - if you zoom in a bit... you can see ALL KINDS of cool striations, and weird formations, and caverns and all sorts of stuff!!!! It's truly amazing to see how water and ice formed this spectacular landmark! See that cool cave there??? We were wondering what might try to live in there! hehehe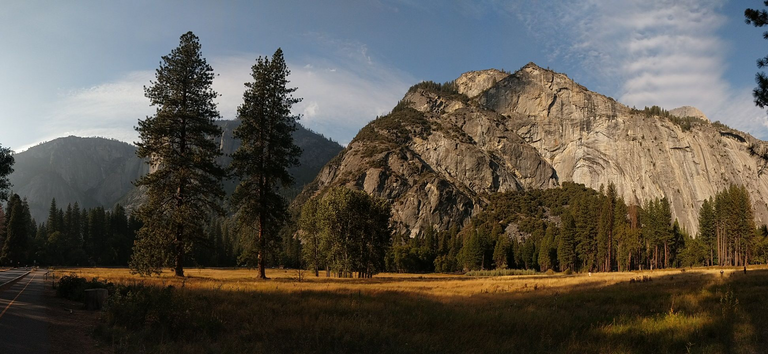 This is the same beautiful rock (see that cavern in the corner??) This was taken after a walk - later in the afternoon as we were heading back. Can you see that weird looking tunnel shaped carving on the face of the rock? It's really cool and I have no idea how that happened hahaha - but it's in all of the artist's renditions - so it is probably something VERY cool that has a neat name - and I was just in awe of it and taking it all in and missed that bit of info. I say, we call it the Mystery Tunnel hehehe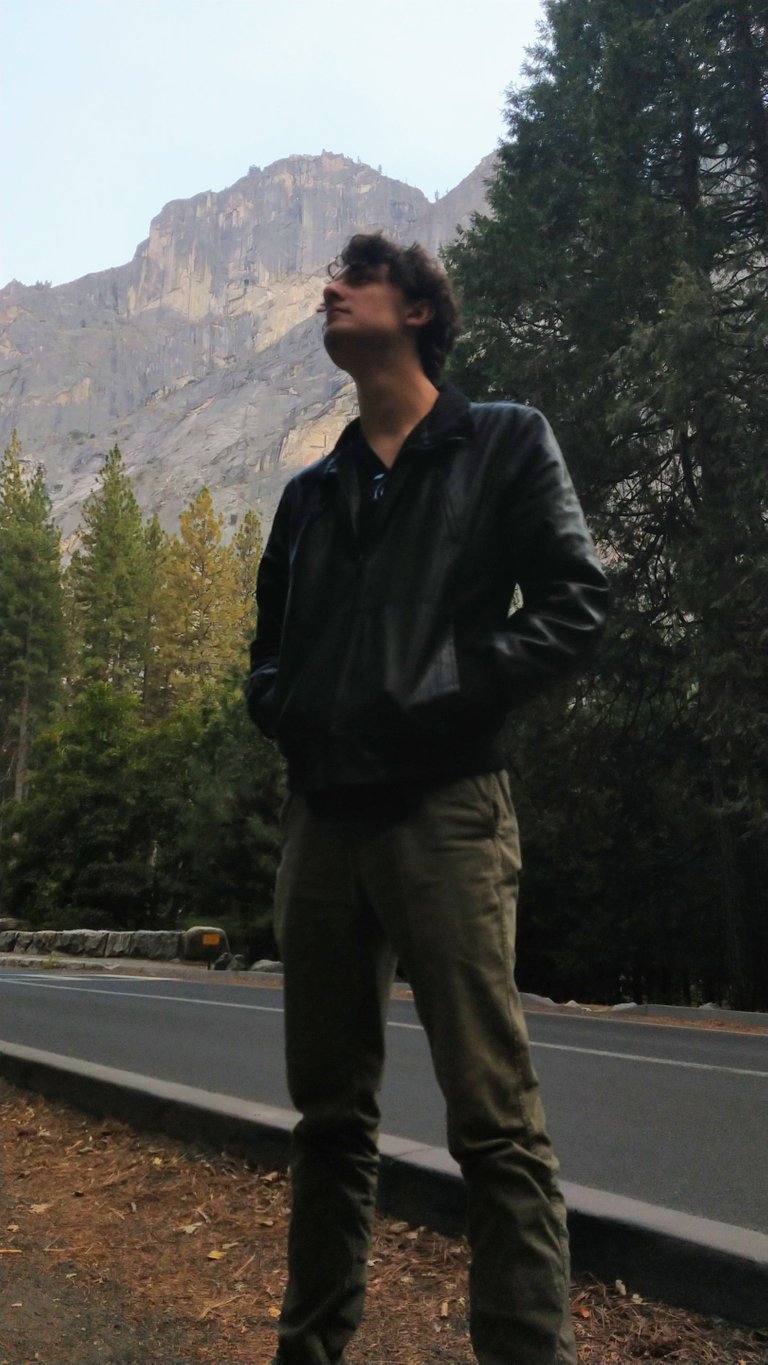 Tall boy, tall mountain. hehehe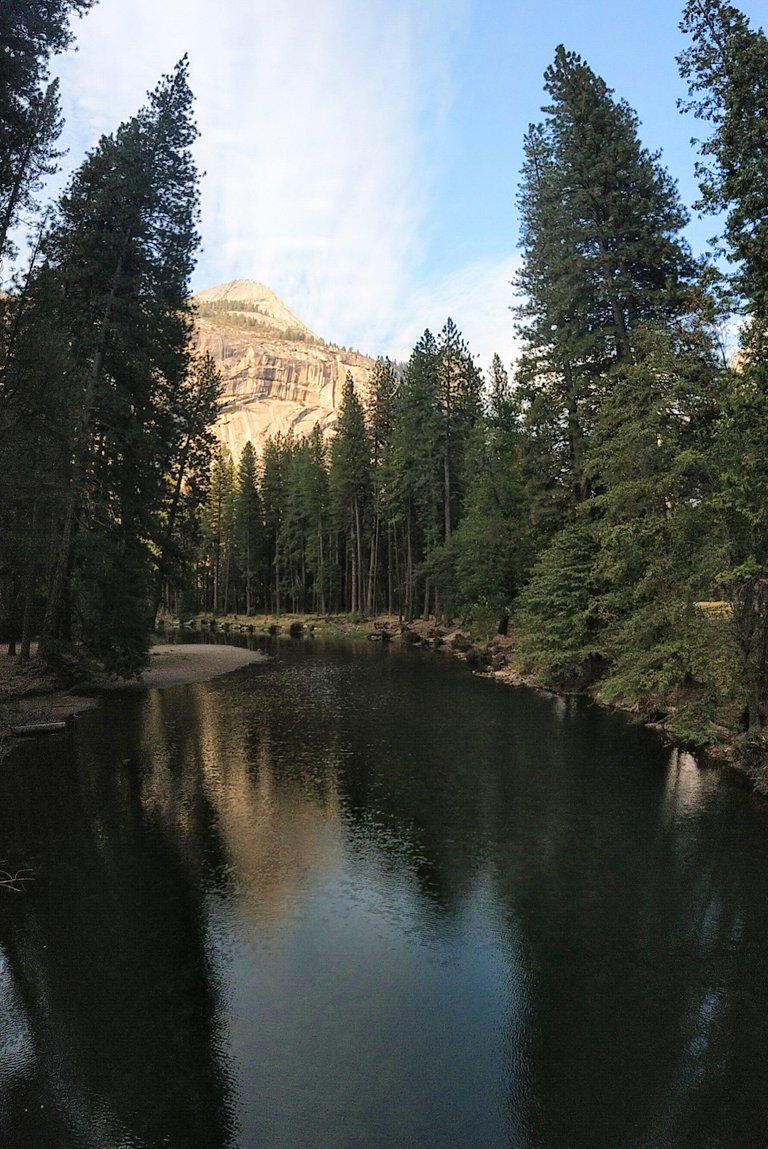 I loved the way the stream reflected the beauty of the trees and tiny peek of mountain. Like this one for the reflection, @melinda010100 ?? hehe
and one final parting shot... there is SO much more to see!!! but we were only here for the day! @biggerjoe is dying to go back in winter when it looks so different with snow (but me? not so much.. i am the Snow Grinch hahaha) I think its beautiful - but its soooooo collllllllld! hahahaha I actually would love to go back and see when the falls are running! but - back to what I was saying.. hehehe FINAL SHOT.
El Capitan. (arrrrrr me harties!)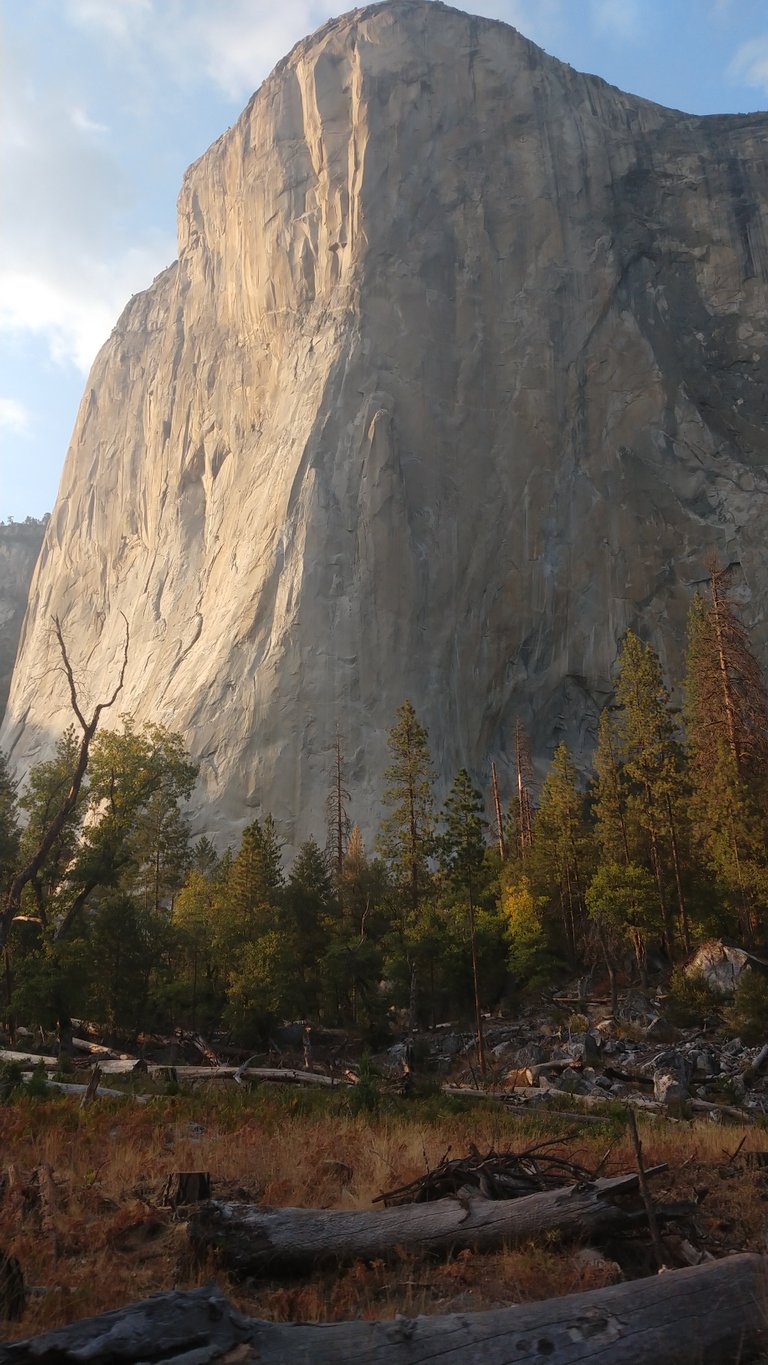 Hope you enjoyed the trip to Yosemite!!! We surely did! After 4 years - it only took us a mandatory evacuation to get us there hehehehe
love you all, missed you all!!!! so glad to be home 😍