First off...if you want to sound like a native you must pronounce the towns correctly! Hehehe there is no L sound in that town's name! It sounds more like Kir...coddy! Yep! Now you can be a pro when you visit!!!
@penderis and @samsmith1971 and I booked this amazing little Airbnb for our time on Scotland!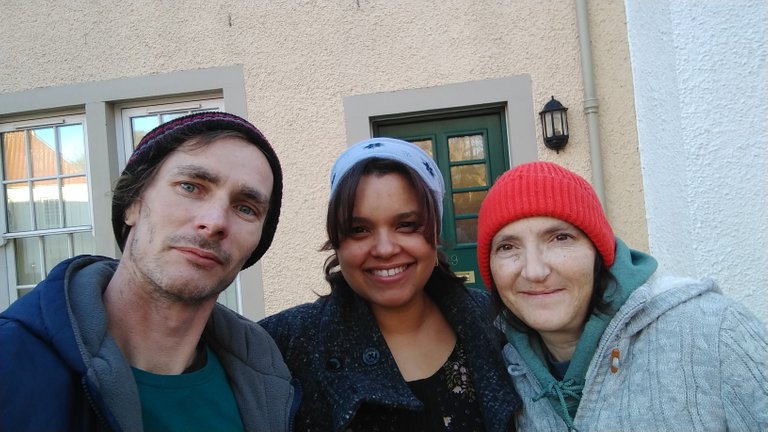 Almost immediately, we went out to explore our little neighborhood!! This picture was taken from the back patio where you can look out at the water....it was really such a beautiful spot!!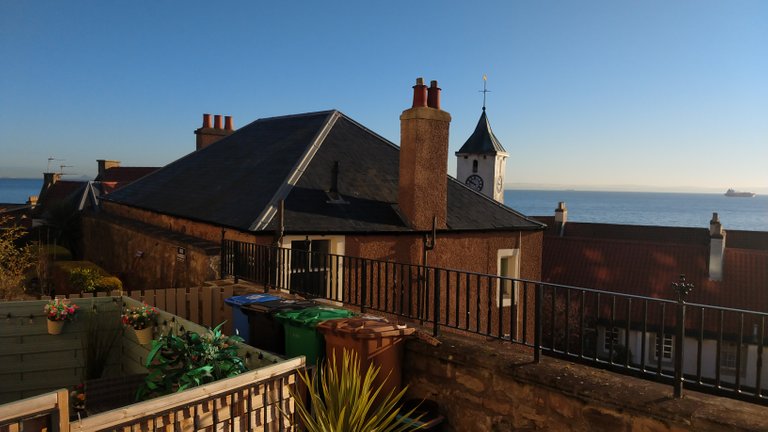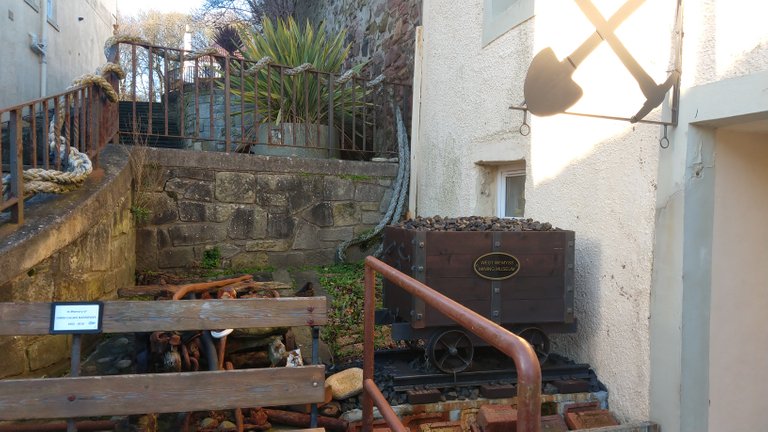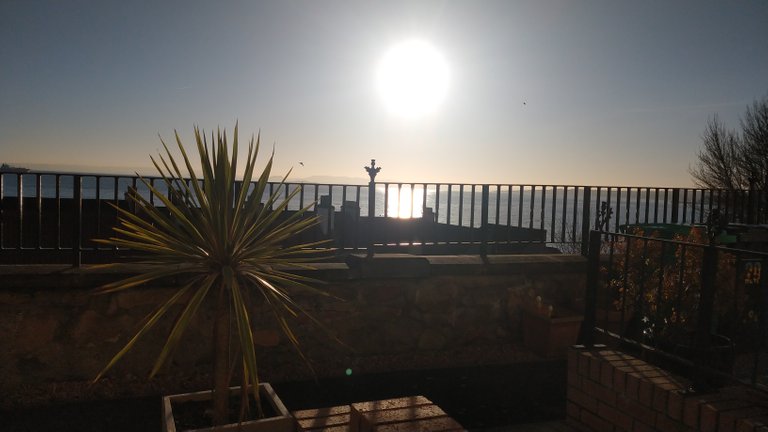 Here...we were walking down the little courts to head towards the water. Think I'm going to put my feet in that frosty water??? hehee wait and see...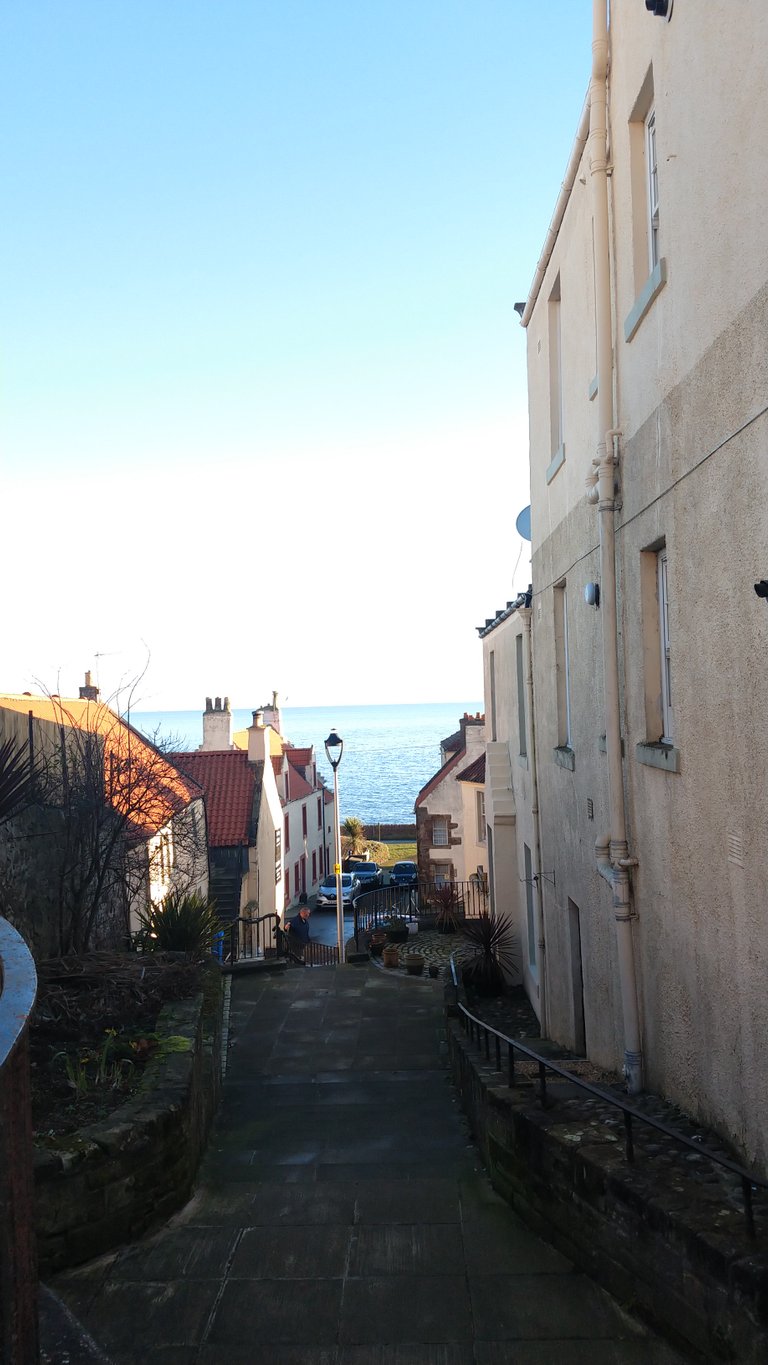 We stopped at this little memorial, it was so unusual! It looked like a statue of a mine floating in the waves.....and that's exactly what it was! Some men (and even a young boy) lost their lives protecting the village from a mine at sea. This memorial was put here to honor their sacrifice. I took pictures of the words that were inscribed on the statue....it was so powerful, you can see parts of it here. It basically said that the bravest among us are those who see what is required, regardless of the danger, and set out towards it anyway.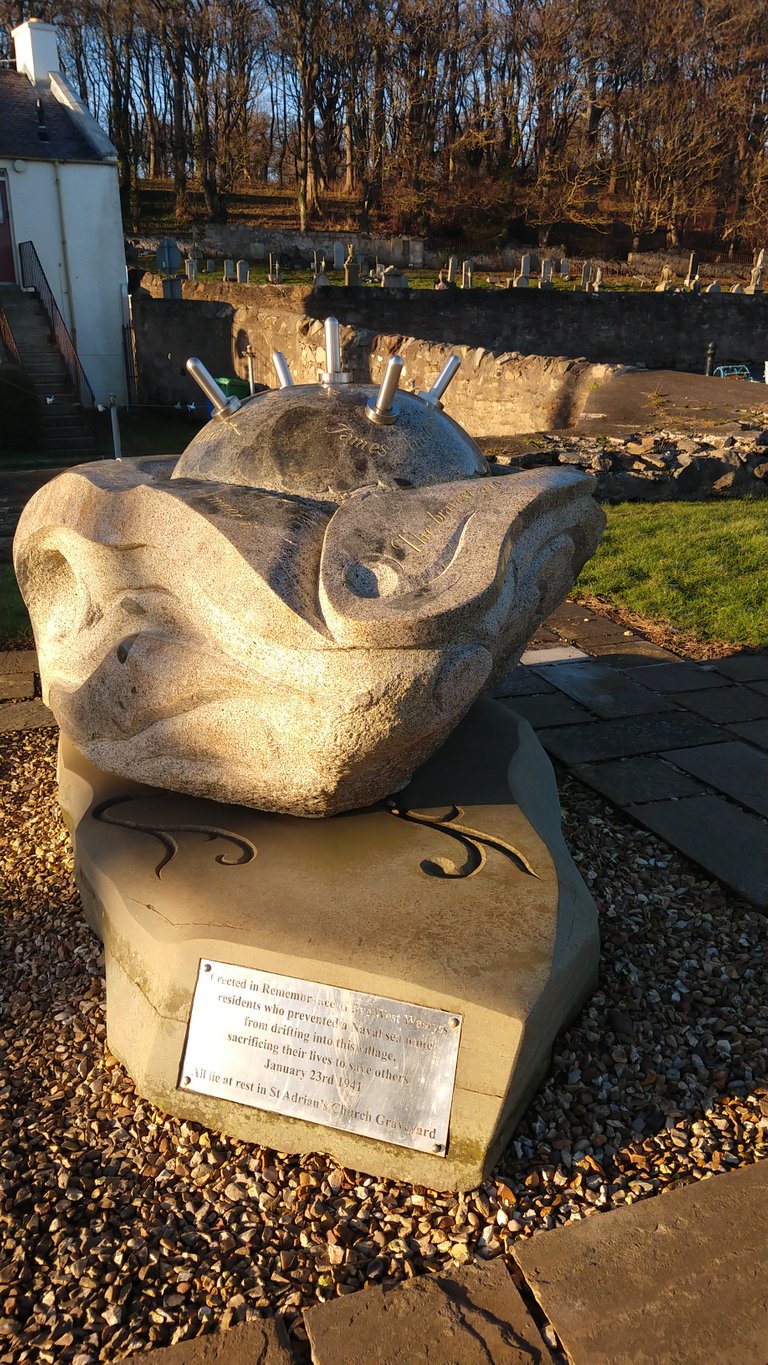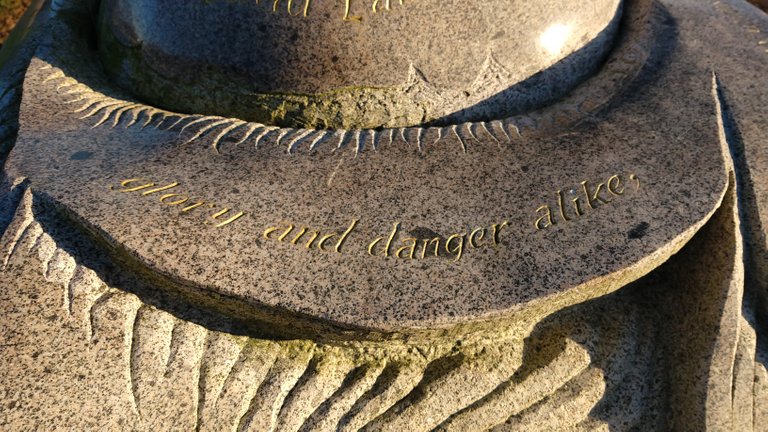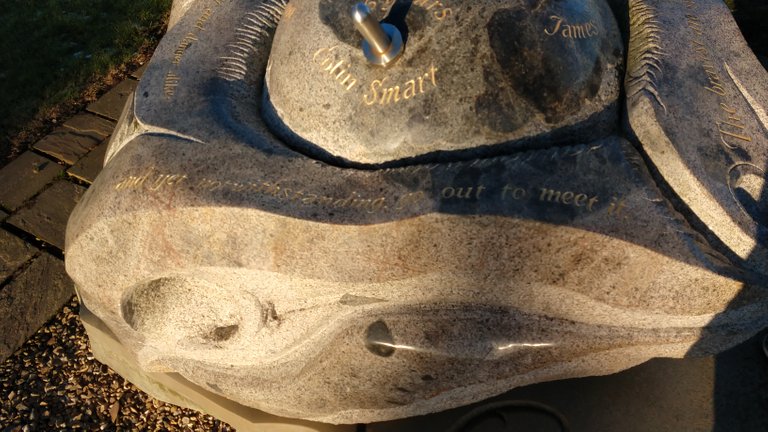 We continued walking around the neighborhood and came upon a beautiful little church and a cemetery. We so enjoyed walking through and finding the epitaphs of people who have been gone hundreds of years now.... amazing. One was born in the 1600s!!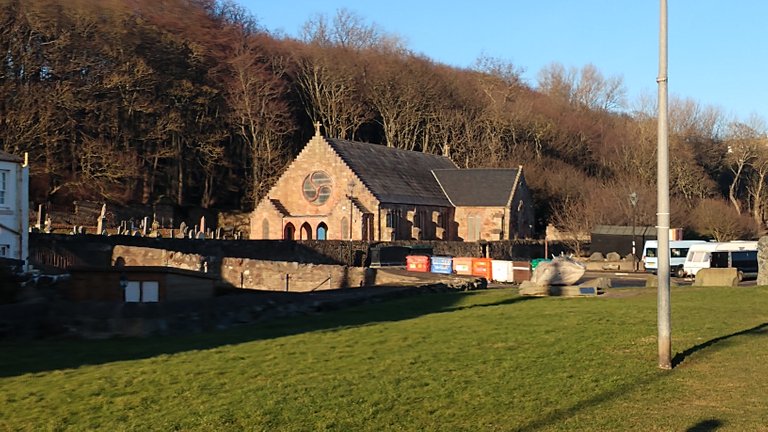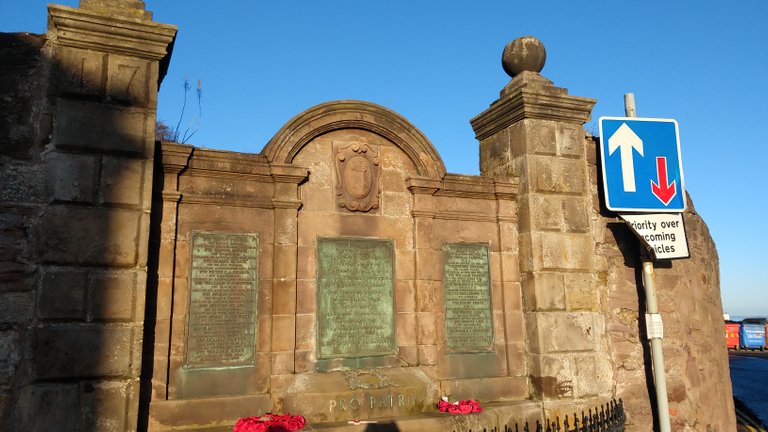 Then... continuing to explore and find new treasures! We walked along the upper road towards the call of the Castle! Every time that @samsmith1971 or @penderis said "castle" with their accent....I had to repeat it with my own affirmation.... "Toooo Thuh Cah-sill!!!!". That's my English accent shining through...lolol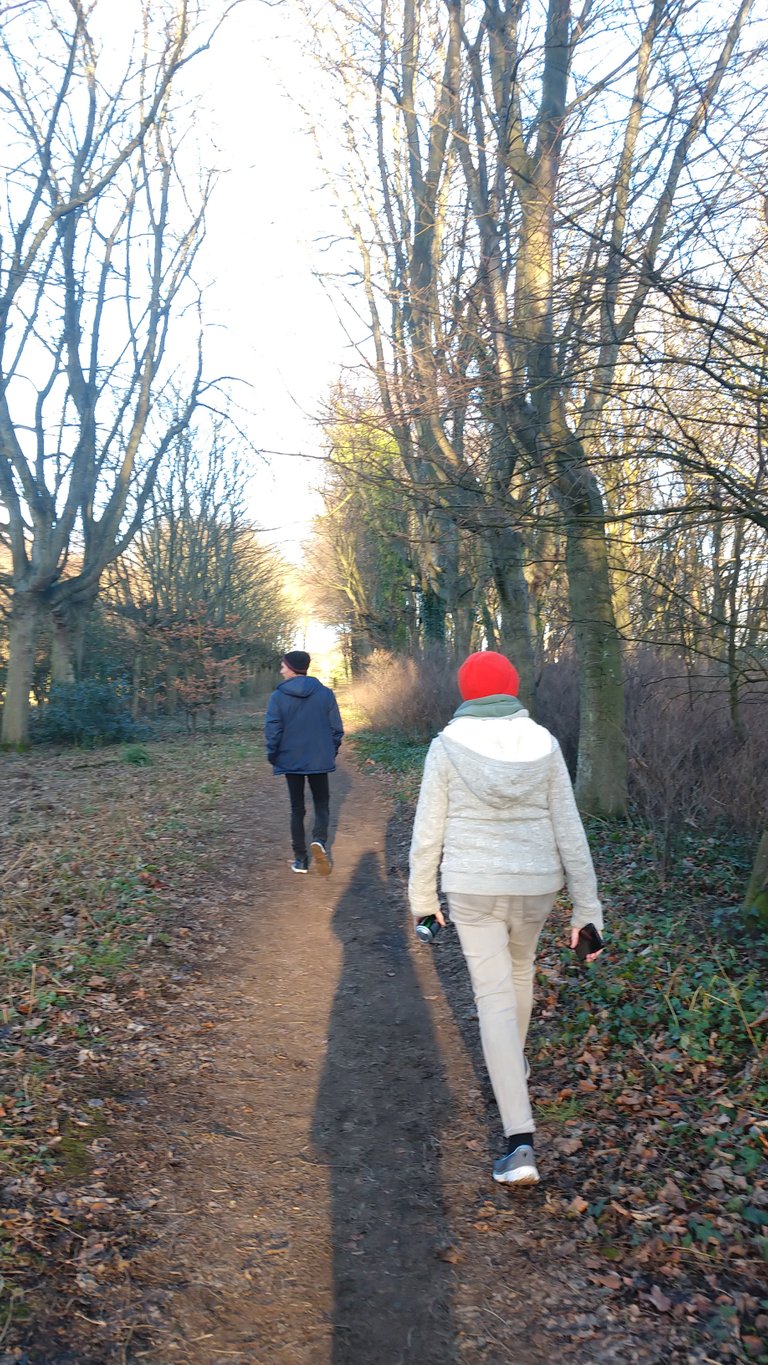 Come walk with us....can't you just hear the call? feel the tug...to go just a bit further to find what's at the end of this golden lit road? We saw a local woman right about here ..and she was so lovely. As everyone in Scotland was!!!! truly truly lovely people! kind and quick with a smile!!! And she was telling us that we had every reason to smile this day since they don't get the sun that often...and we had a lovely day! So...turns out that I brought the beast from the east....but then that California sun came pouring through too...hehehe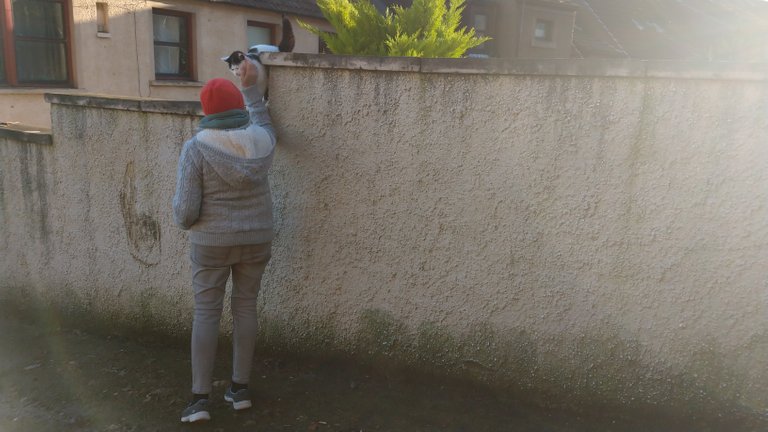 oh yes...and we found a little friend that was SUCH a love! She would even jump up on her two back paws to get lots of snuggly pets from us!!!! hehehehe. She followed us around for a while! lolol. so so cute!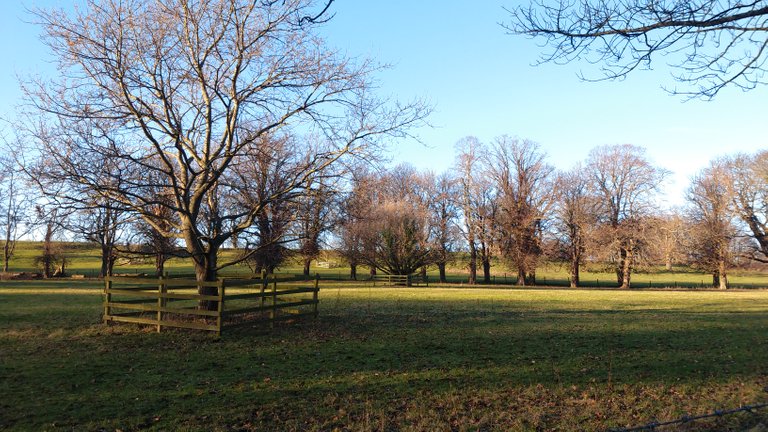 I love this pasture....the land here in Scotland is so special. I've felt this kind of connection to the land at two other locations in the world.... and this place had the same sweet vibrations hehehe. I wish I could bottle that feeling and sell it!!! feels so "home".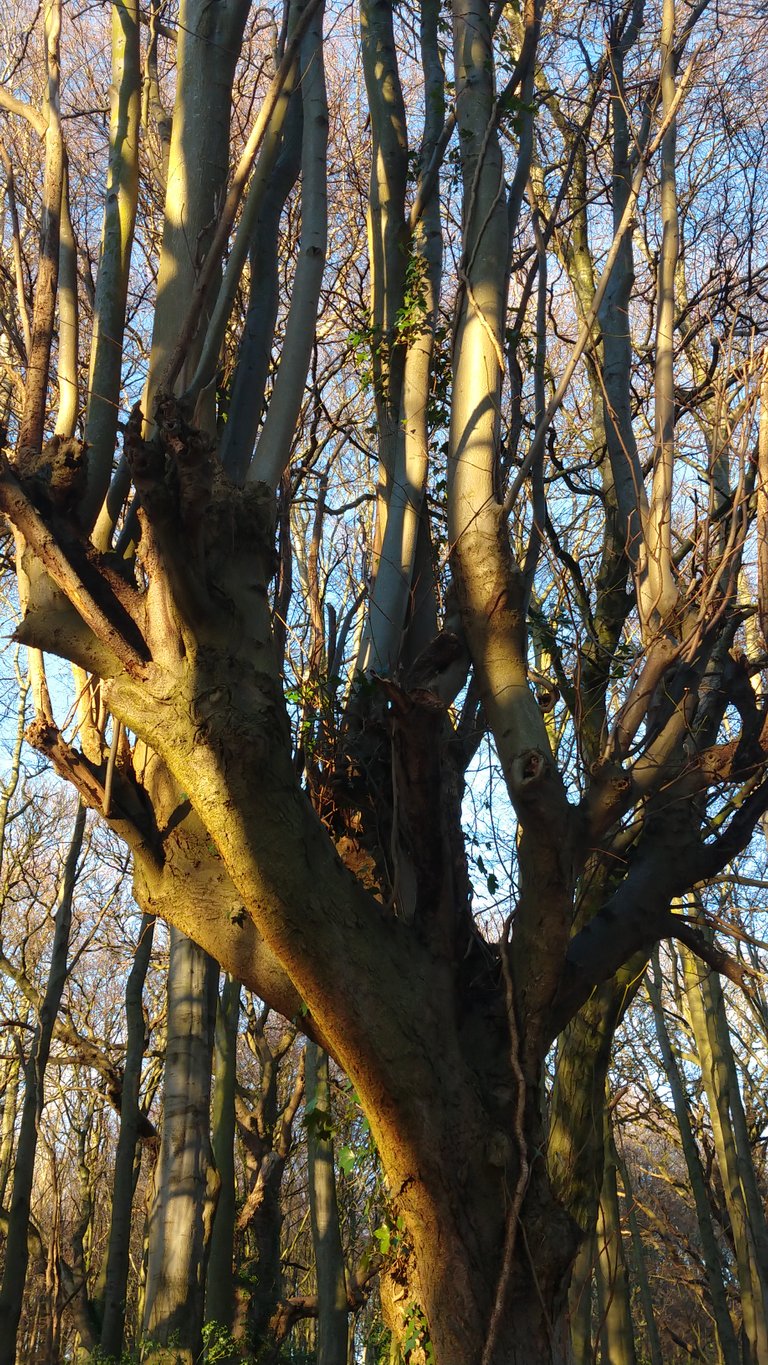 and these trees.....I wish I could capture the image better but I just didn't. I took several pics but they just couldn't capture the incredible unique style of these trees....so sorry! You'll just have to come see for yourself! hehehe
and finally.... we made it to the end of the glorious road to see THE CASTLE! hehehe There are so many castles...but I don't tire of seeing them! and imagining.... wondering... dreeming...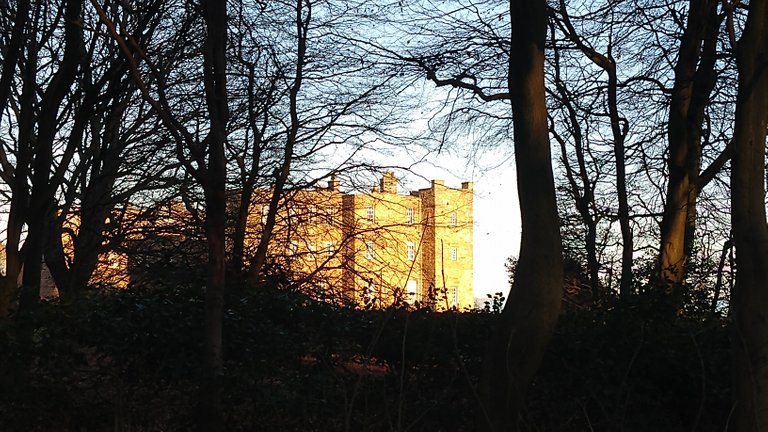 We didn't walk on the grounds...but around them and down into the woods and below the castle we found a cave! and yes...we did explore it! hehehe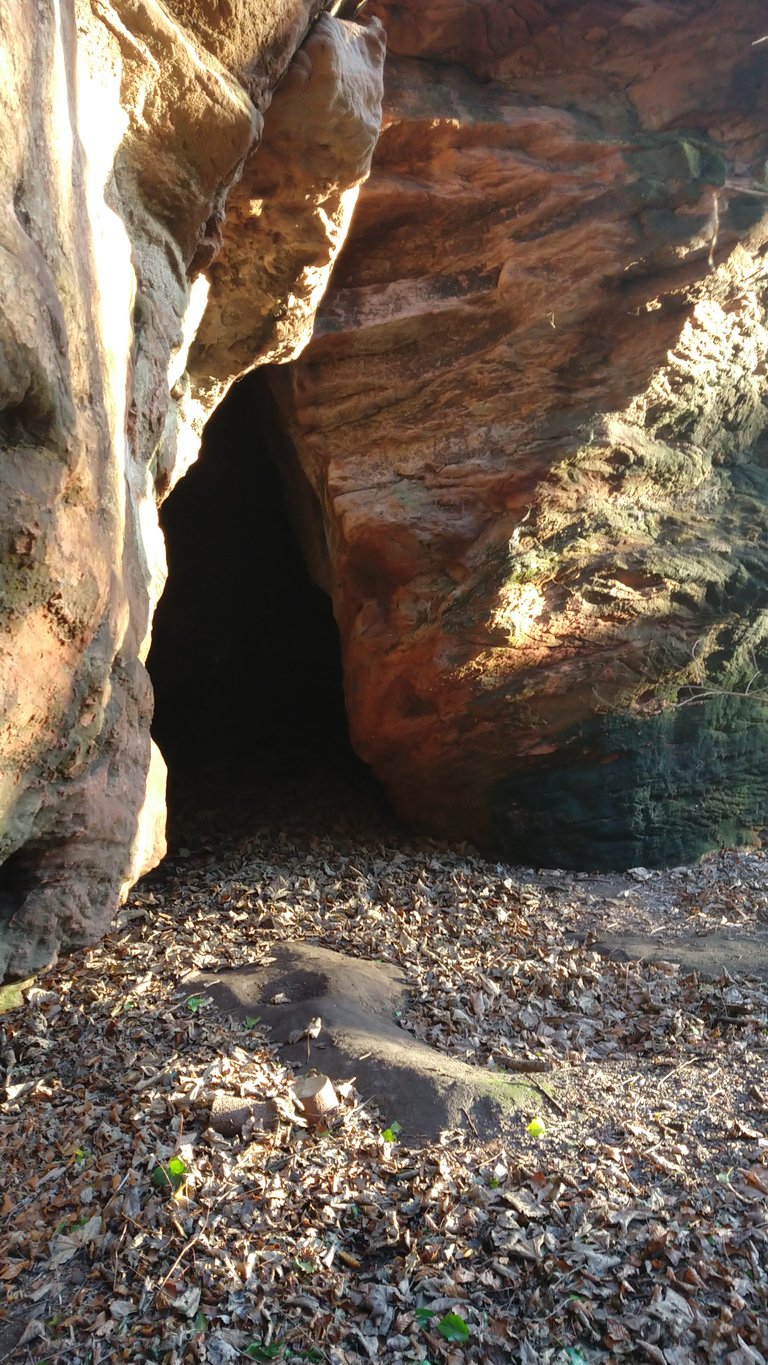 Seems like it makes a nice shelter for people wanting to get out of the cold, because we did find remnants of people being there recently!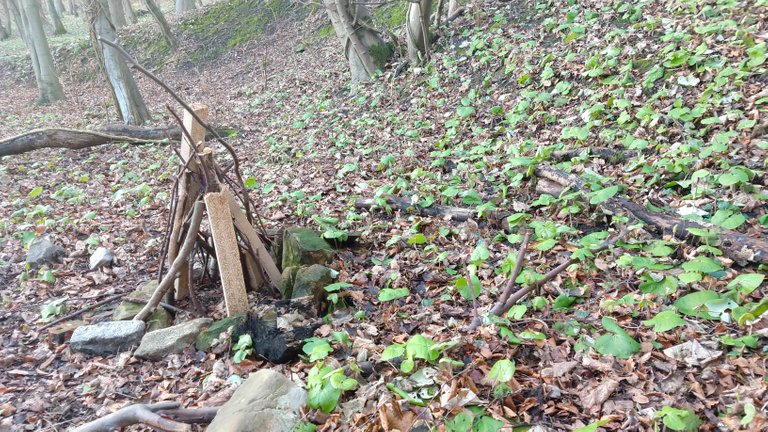 and a bit further into the woods, we saw that a fire was set up for later that evening. Very smart! why set it up in the dark when you can have it ready for when you arrive!!!!
Are you the type of person who reads the signs and follows instructions? or...do you see it as a challenge to defy them...lololol. I'll let you guess which type of person @penderis is...hahahaha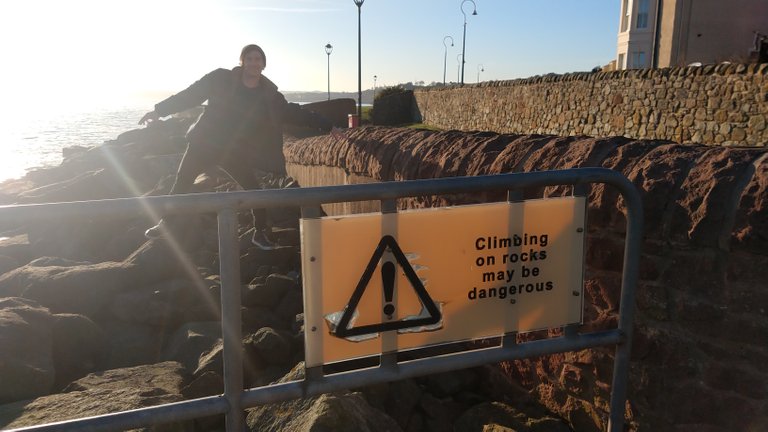 and back to the water... walking down the steps...hehehehe
did I go in?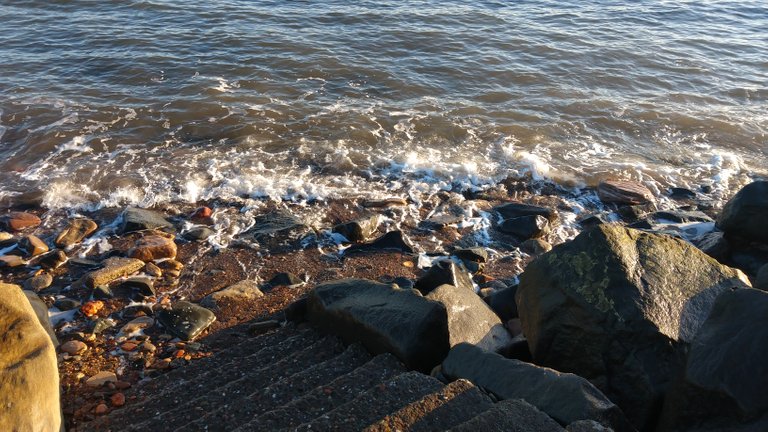 Hehehe as you can see....I'm wearing calf high rubber boots...so yes...I did step in! and the water was probably freezing, but I was happy and warm and enjoying the movement of the water against my protected legs under rubber boots !!!! hehehehe so glad that you suggested I bring them @penderis!!! lolol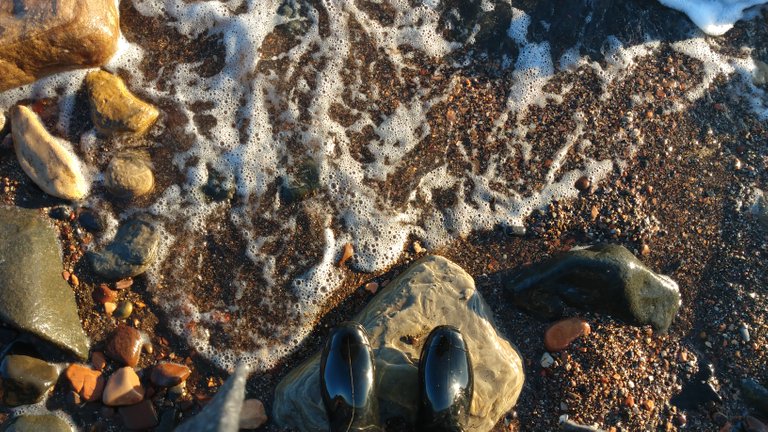 This was our first proper walk in Scotland...and it's only been a week, but I feel a bit emotional looking at these pics....I can't believe that half the trip is over!!! but will enjoy every bit of it remaining!!!! I'm having the #bestdayever ...over and over and over again, Sam and Pen!!
---
---
This post was entered for #wednesdaywalk...hehehe with @tattoodjay!!!! Hi Weretwin!!! lol
It's been a while since I joined in the fun but thanks to this trip I have a great reason to join!!! hehehehe
I tried to do the @pinmapple location...but for some reason the site won't let me grab my code... oh well!!! hehehe I'll try again soon!