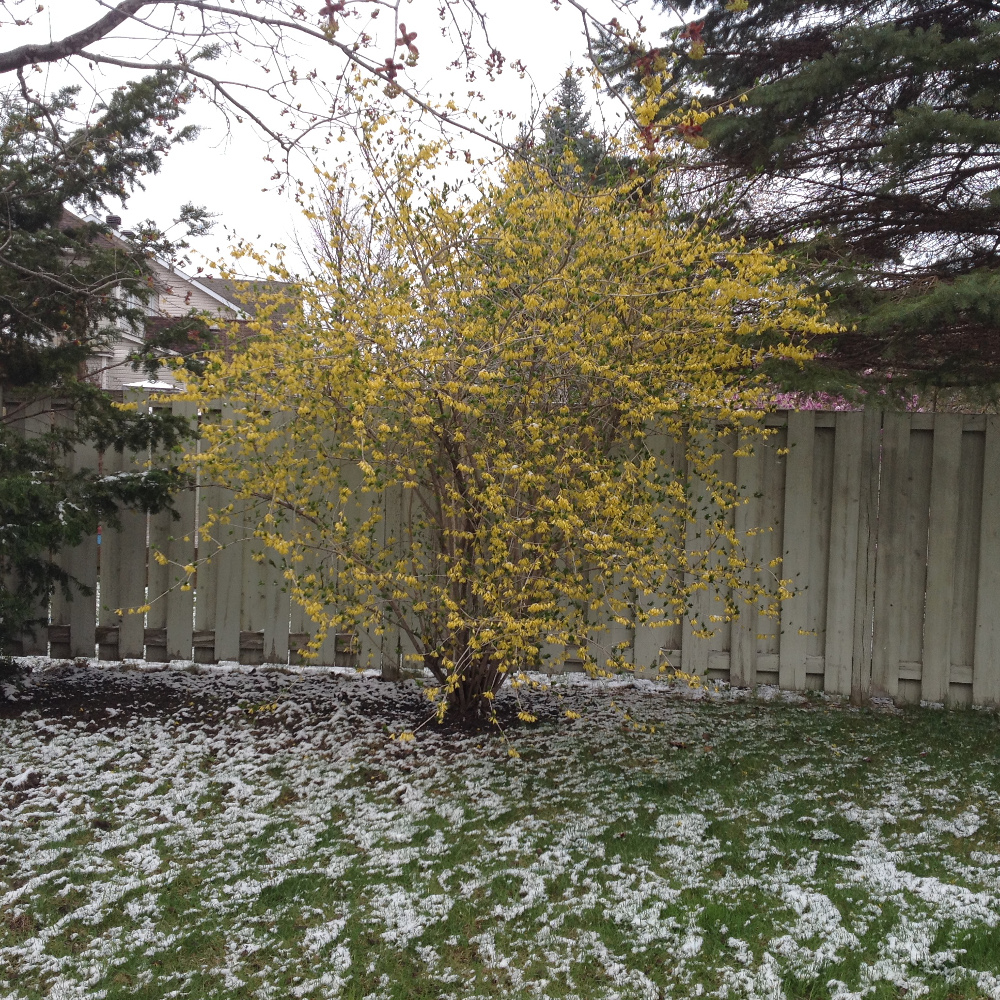 I was up early to take my car to the service station -- the snow tires are being taken off! I know, I thought it was safe after 24 days without snow but this shouldn't last, I hope. What a lovely forsythia bush.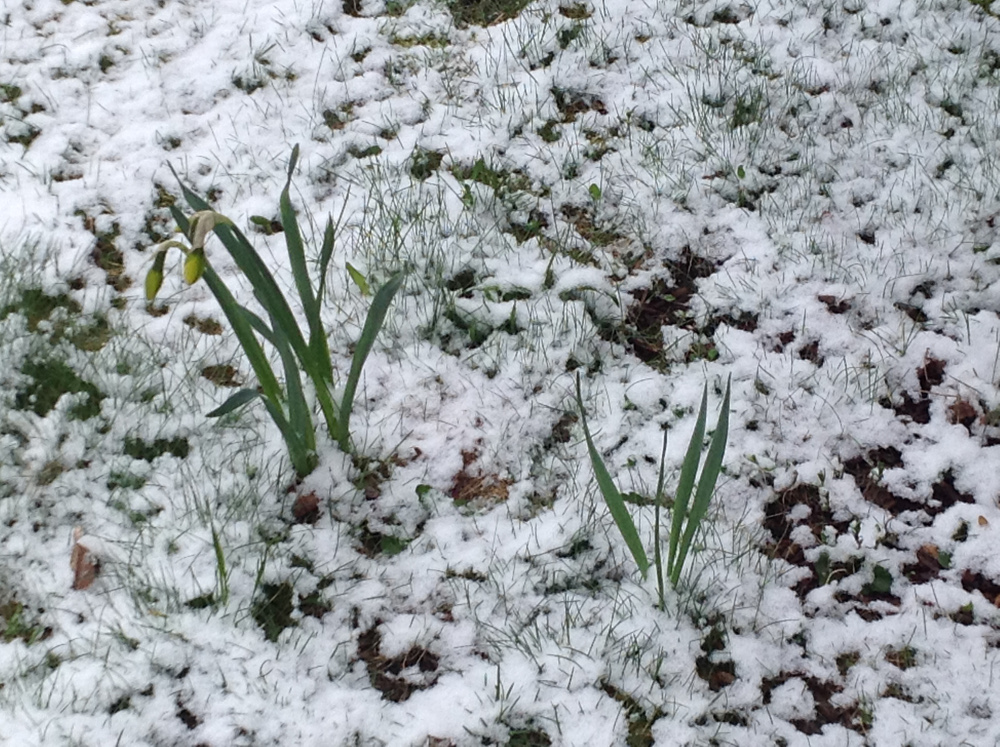 I had a 30 minute walk home in the chilly air. The spring flowers sure seem confused but not the people. A man I passed, said "Merry Christmas!"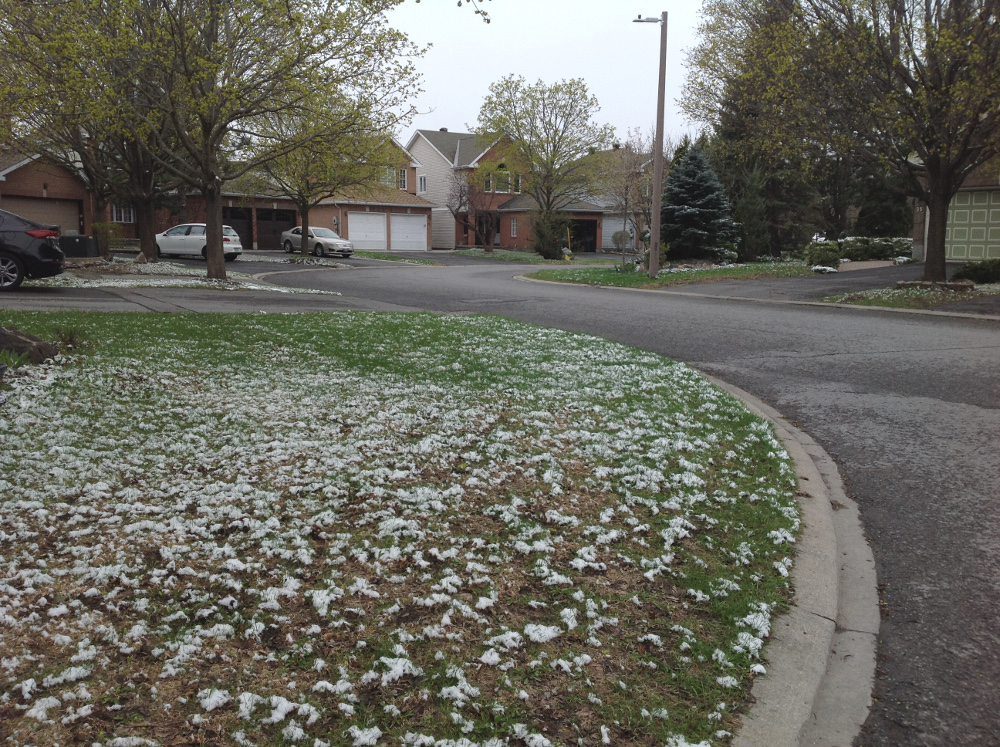 Through the neighbour, I walked and jogged a little.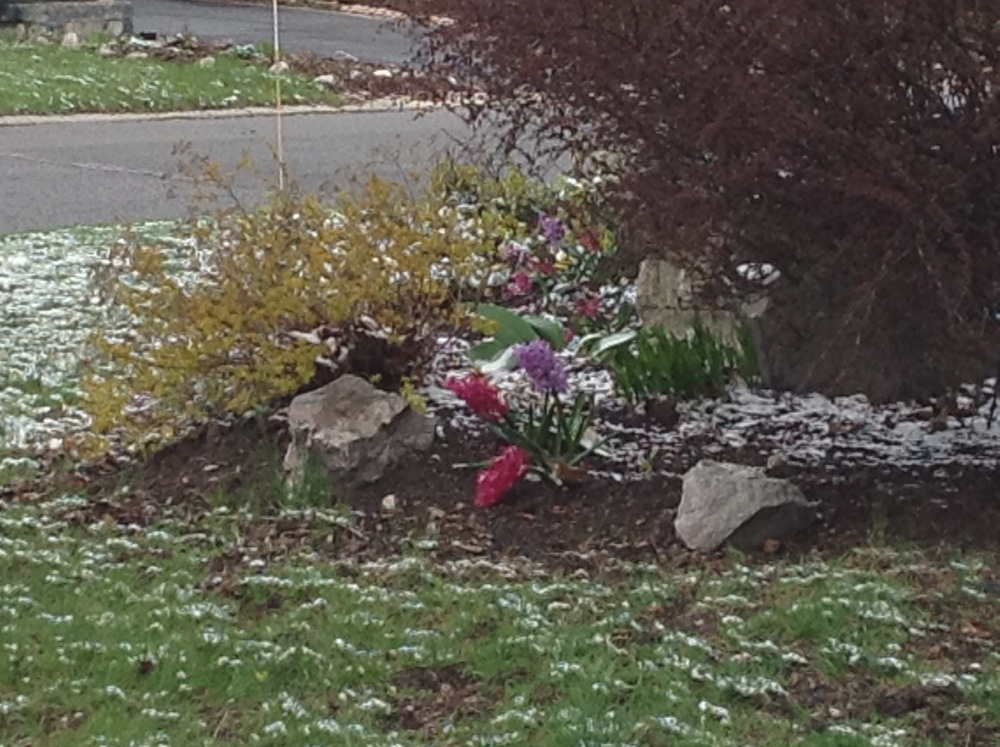 Gorgeous hyacinths in full bloom.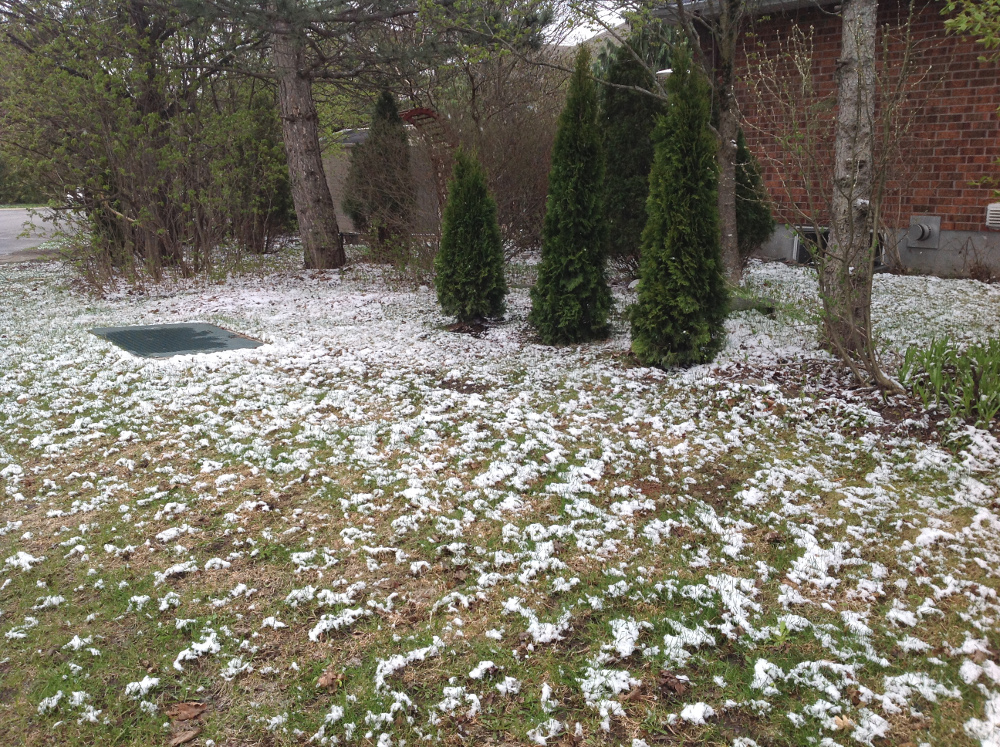 A mystery on the lawn ahead. I bet that's where they access the cables for our new TV service.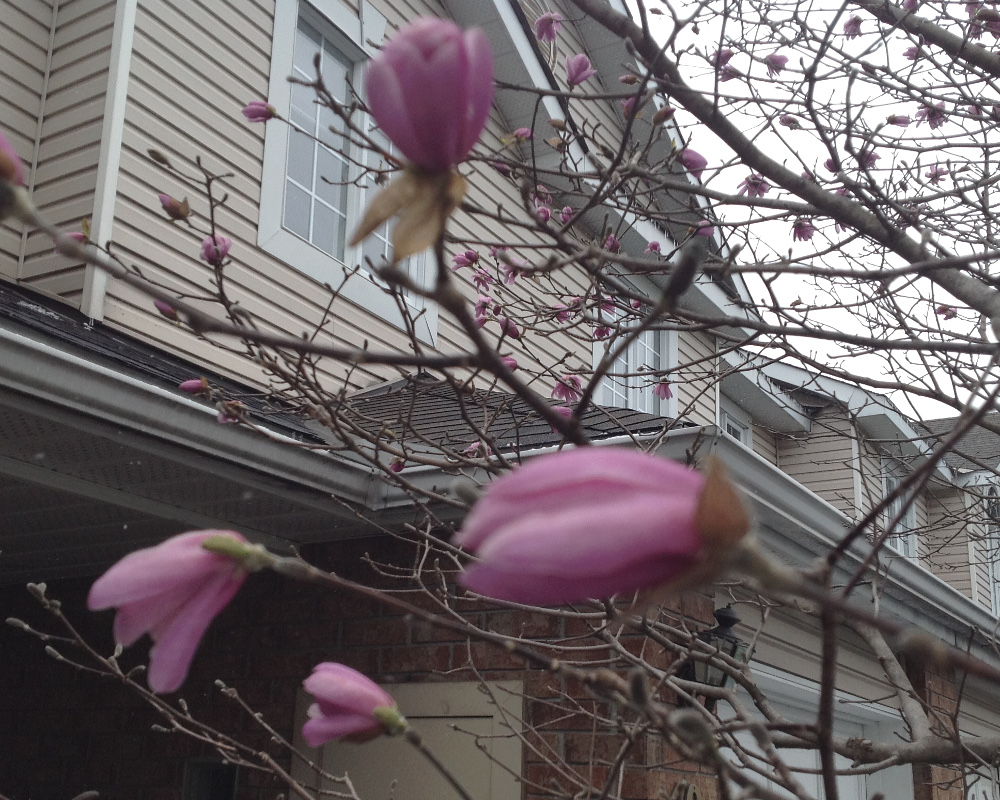 Is it just me or do those magnolias look cold?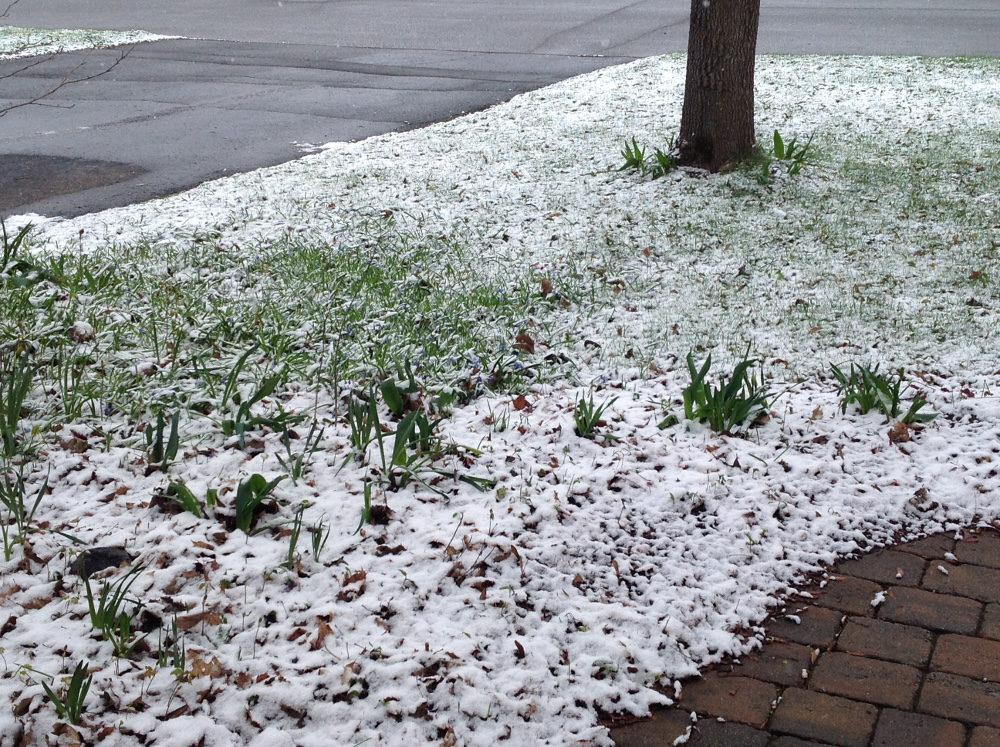 Poor flowers but they will be okay -- they're all perennials and bulbs. Our planting season is still 5 weeks away.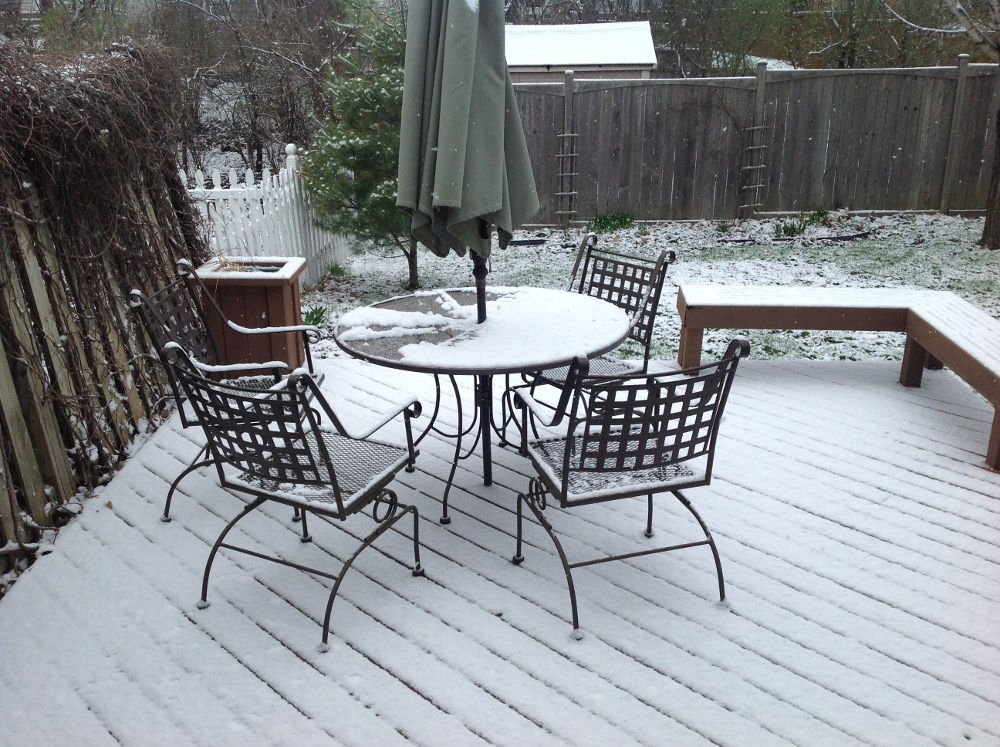 Back home. I carried out the last patio chair yesterday so the snow is probably my fault. On the bright side, there are no mosquitos!
Images
Photos from the iPad of @kansuze in Kanata (Ottawa), Canada.


Enjoy!
@kansuze