I ran across these little critters during my morning walks this week. Of course the bright color and slight movement caught my eye against the green grass.
This is the E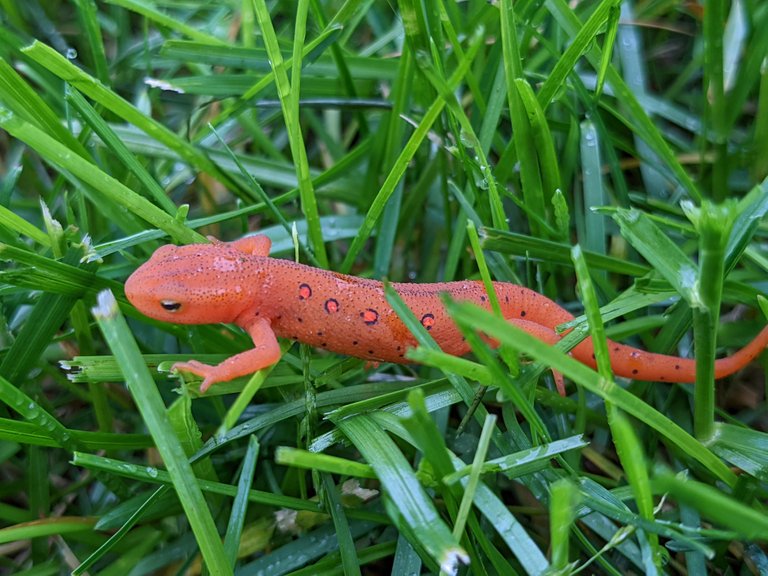 astern Newt. Known for their bright color and spots. A little research shows they are quite unique little animals. They actually start life in the water with gills, then get lungs and live on land as "red efts" for up to 8 years. Then as an adult, they turn olive green with yellow belies, black spots, and become aquatic again.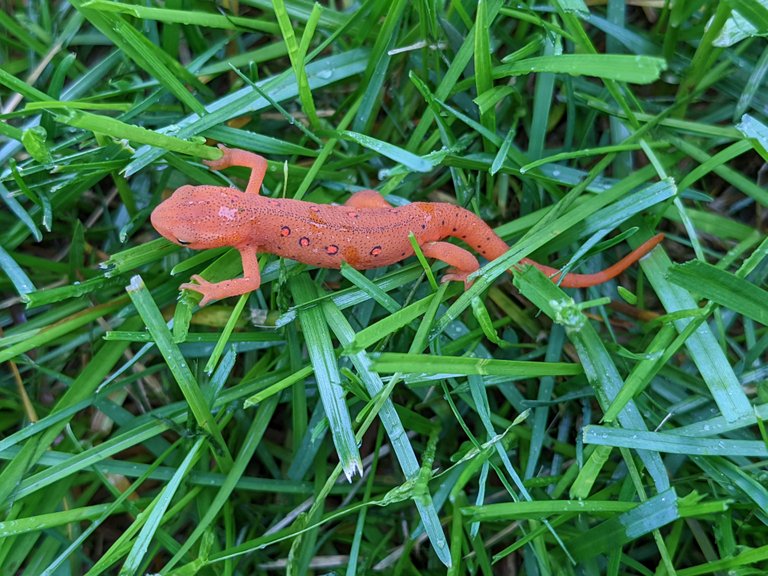 They have the ability to regrow a tail or a leg if they lose it to a predator. Their bright color is to warn predators that their skin is toxic. They are not generally a danger for people to touch, however are quite toxic to people if touching with an open wound or cut on your hand, or to ingest any of the toxin. (ie: don't lick them!) Estimations are that ingesting less than 1/1000th of an ounce of their tetrodotoxin is enough to kill a 170-pound person. Keeps those pets away!