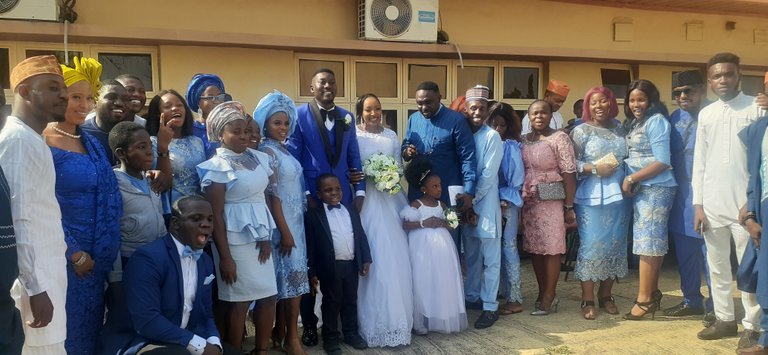 Attended a wedding ceremony of a friend who turned brother. Trust me this is where I got to know that love is a powerful thing. Love is a necessity in the lives of couples. When setting out to be with a person, one has to accept such a person unconditionally. We tend to love another person who is from a different background, language, culture, among other attributes. Love tends to unite souls and bond them before you know it friends of the groom becomes friends of the bride.
Having a wedding ceremony can be very stressful, aside the planning, finance, sending out invitation among others. It most times require wedding planner because getting all available and necessity can be a headache sometimes. Even professional wedding planners need a wedding planner to plan their own wedding.
Am glad I attended despite the distance. It is really worth it, seeing a friend who turned brother leave the bachelor stage to be united to the love of his life is a wonderful thing. I am glad that everything was successful as planned and as arranged.