Over the years I have taken many pleasant walks in Farragut State Park. Usually I head for the path along the lake shore, but this time I decided to explore a different trail. It's called Squirrel Cache Trail. A neighbor once told me she likes to take her dog for a walk there. So about two weeks ago, on a pleasant day that wasn't too warm, the grand-puppy and I hopped into the car and drove to Farragut State Park for a walk.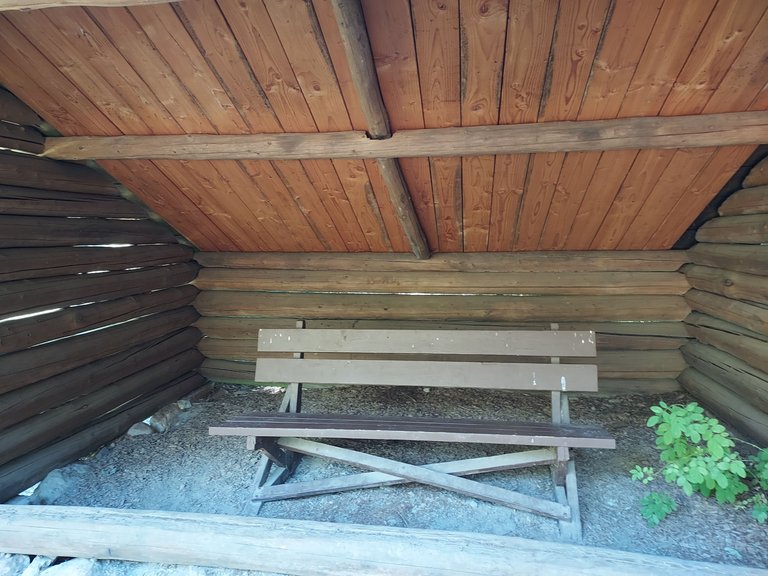 This quaint shelter and bench were situated at the trailhead. If the weather had been wet, it would have been a nice place to rest.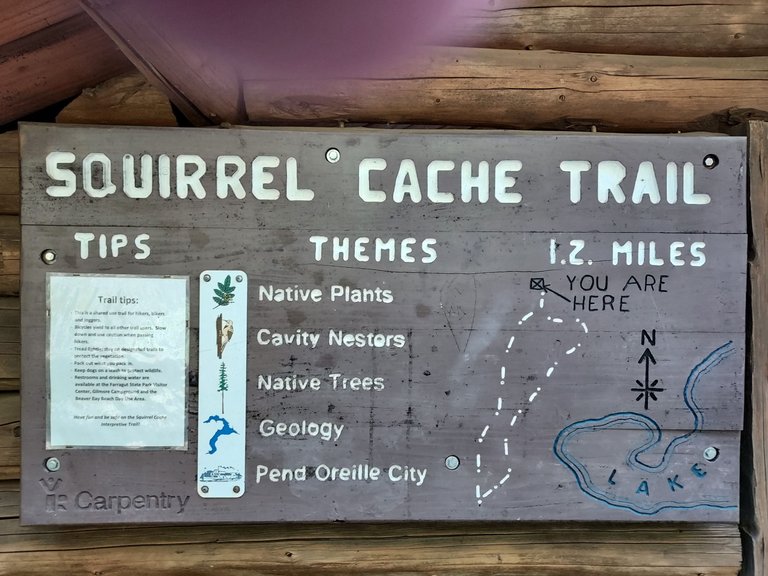 On the side of the shelter, this sign gave some information about the loop I was about to take. However, I didn't even notice the sign until I got back, so I had no idea how long the loop was going to be. Not the smartest thing I've done. But it was a distance the dog and I could easily handle, so it worked out okay .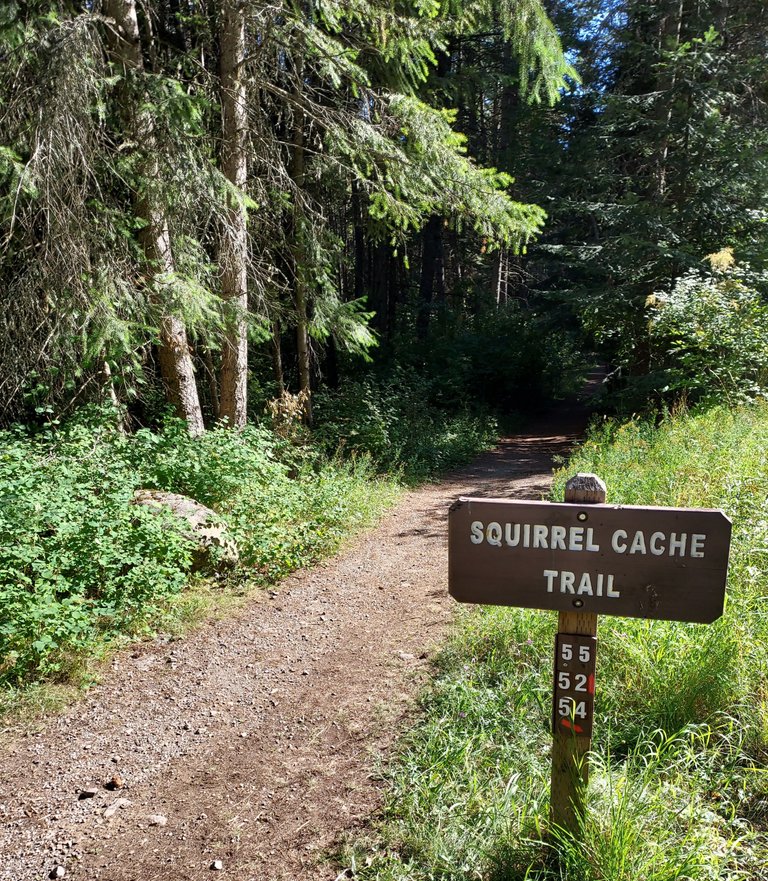 The numbers on the sign refer to trail intersections. There are many more trails I'd like to explore on subsequent walks.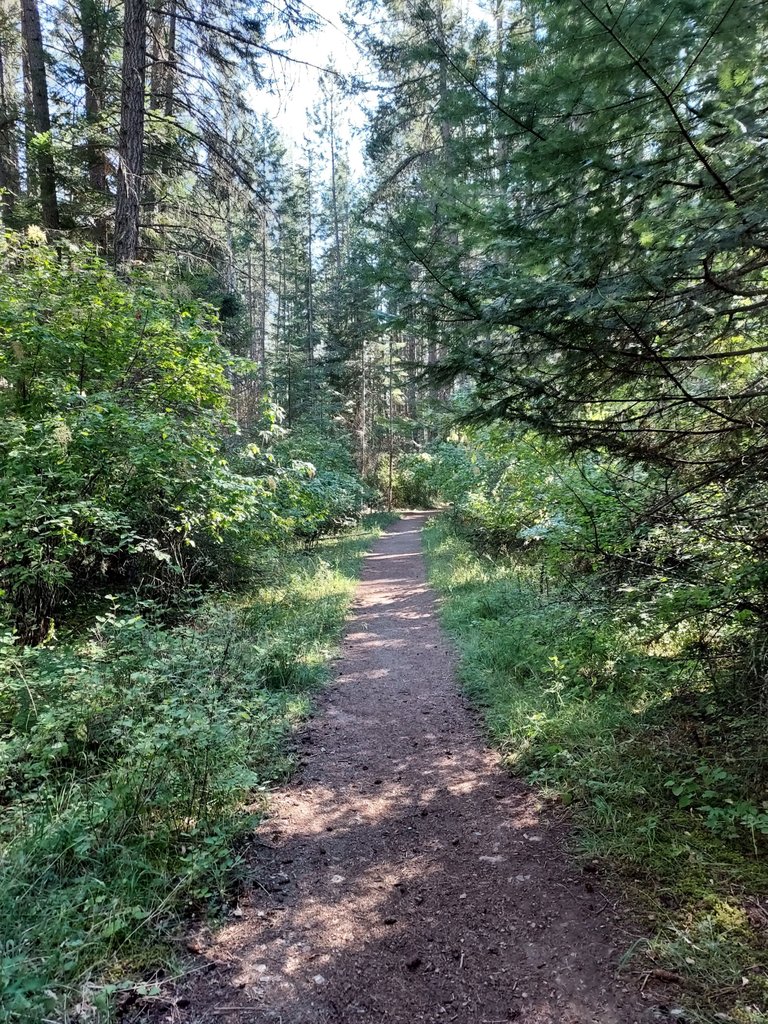 A little further down the trail, I found plenty of shade and inviting turns in the path, beckoning me to keep going.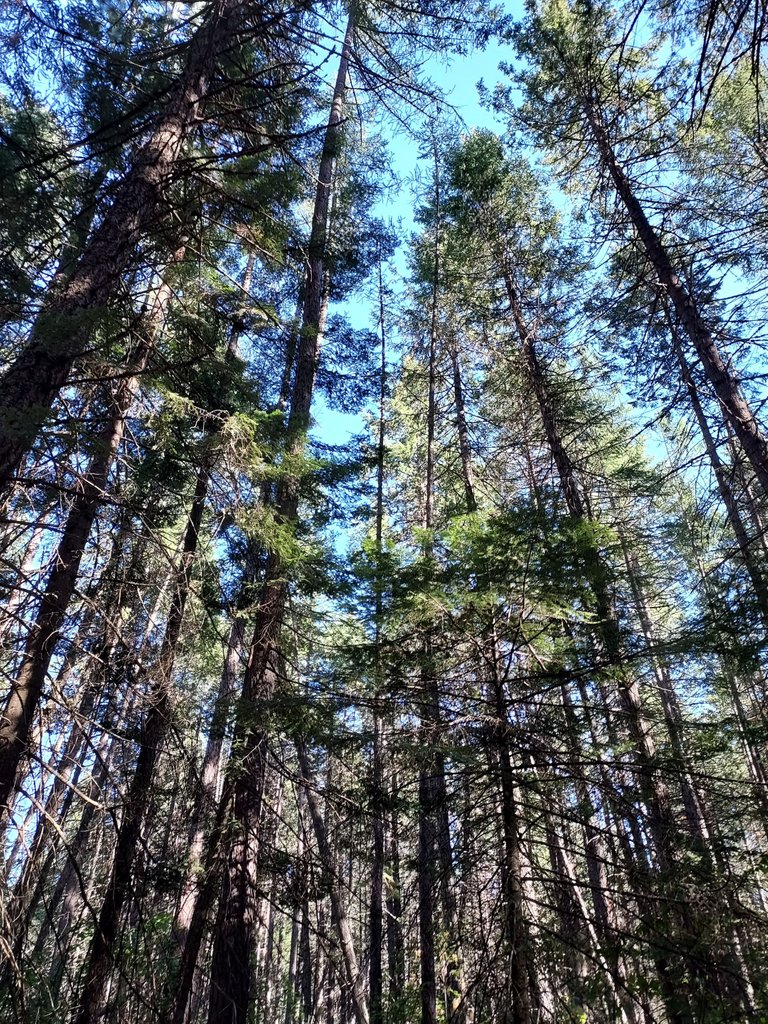 Those are some mighty tall trees!
I came across at least two conveniently-placed benches along the path, pleasant places to stop and listen to the rustling of the leaves and the occasional bird call or squirrel chattering.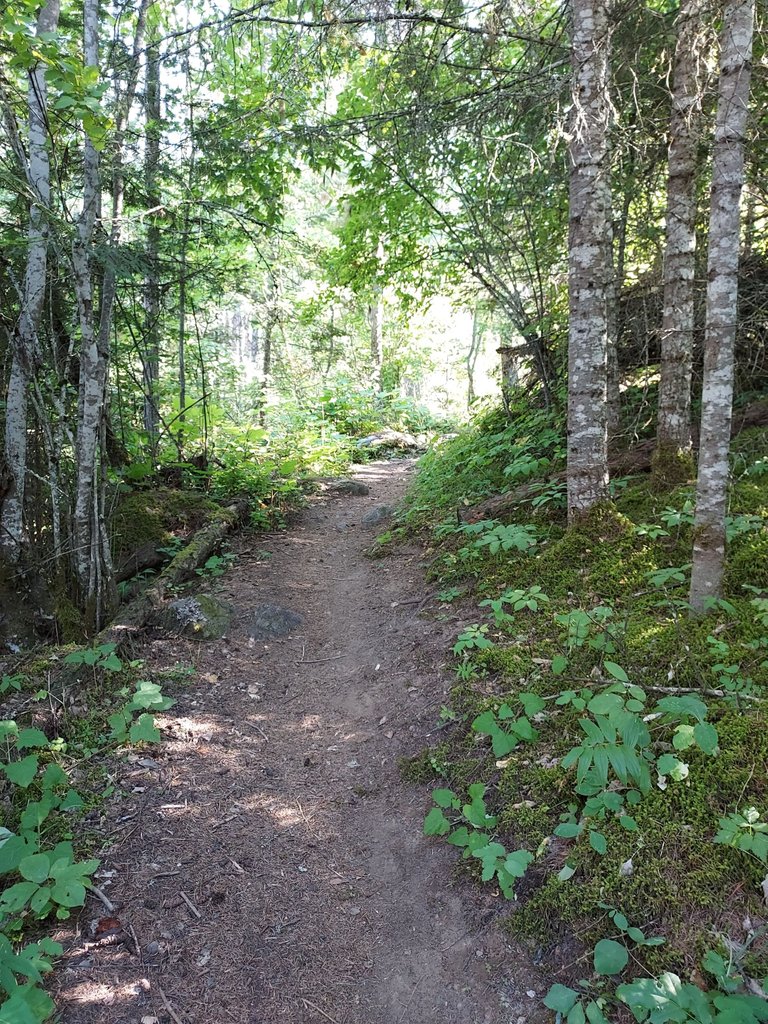 Another section of the path. This part has more deciduous trees than evergreens. Much of the path was level, or nearly so, but there were one or two sections that went down and then back up. I had to look out for tree roots and rocks in the path.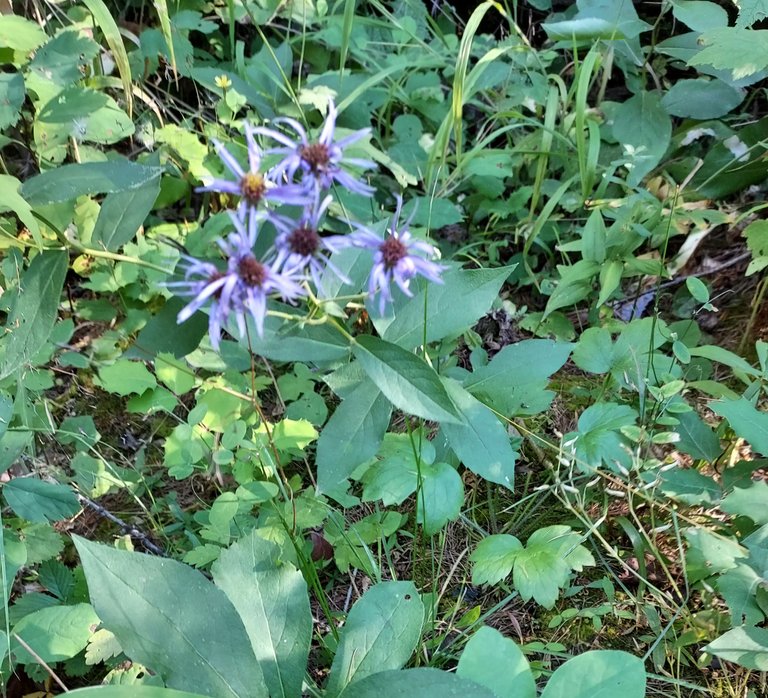 Not sure what these pretty blue flowers are, and the breeze made it difficult to get a good shot. This is still a bit blurry.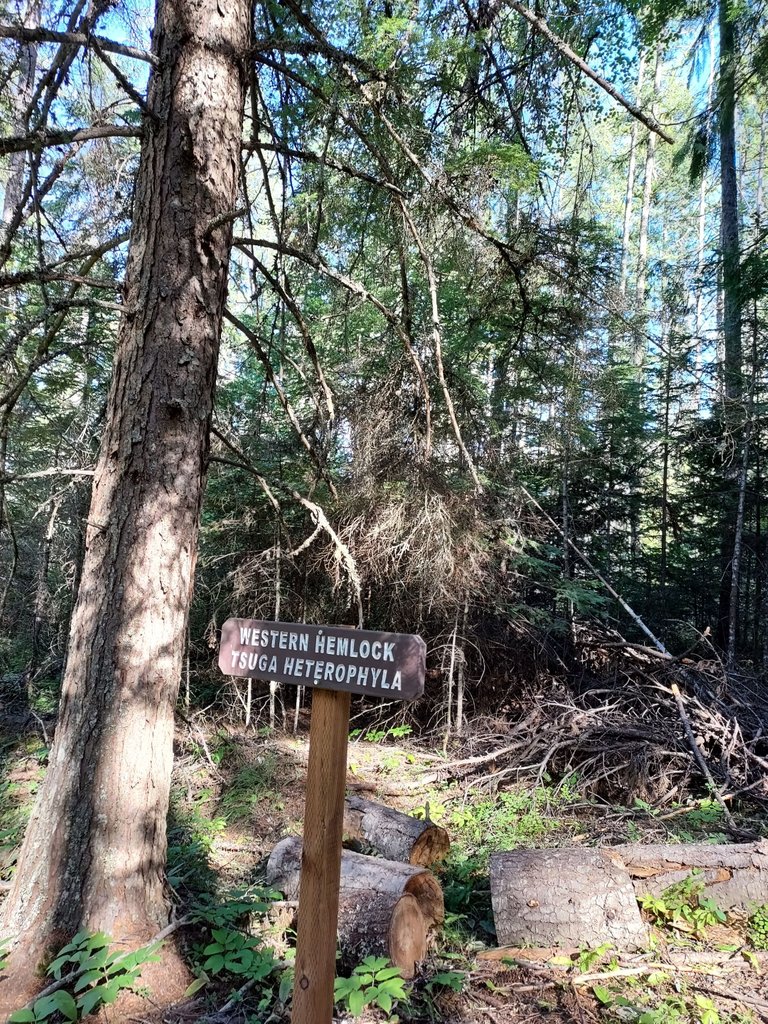 I did come across a few signs identifying tree varieties.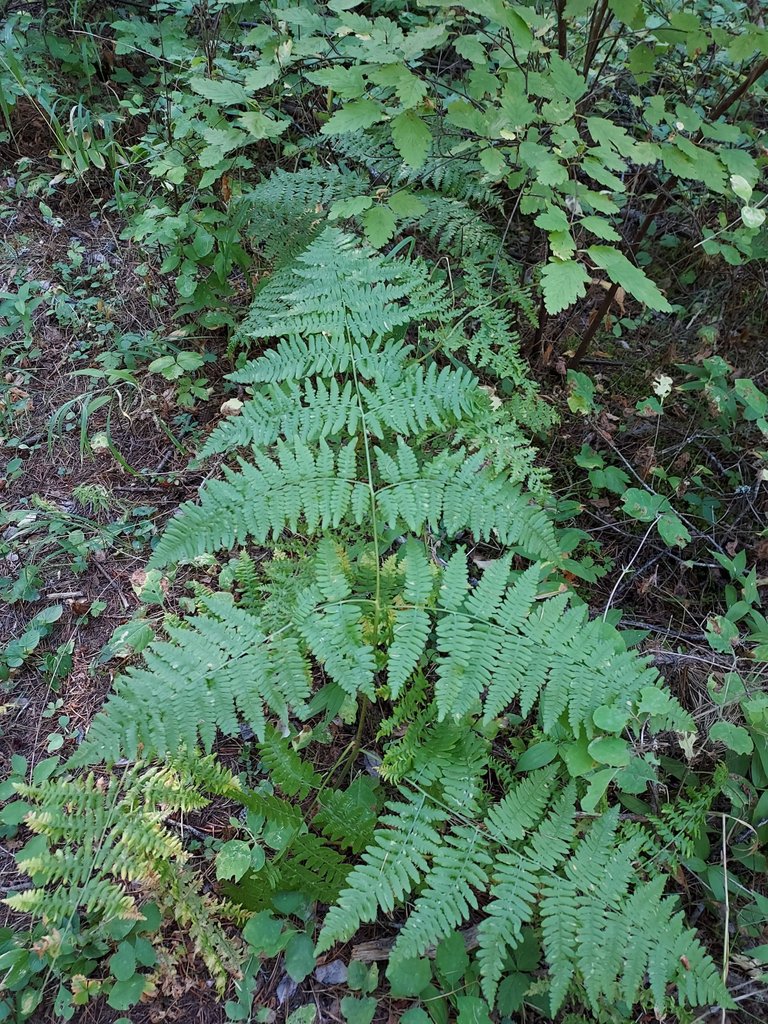 I love ferns. Years ago, my aunt taught me how to identify at least three varieties, but that was a long time ago and now I'm not sure about ferns. This could be a ladyfern. Or not.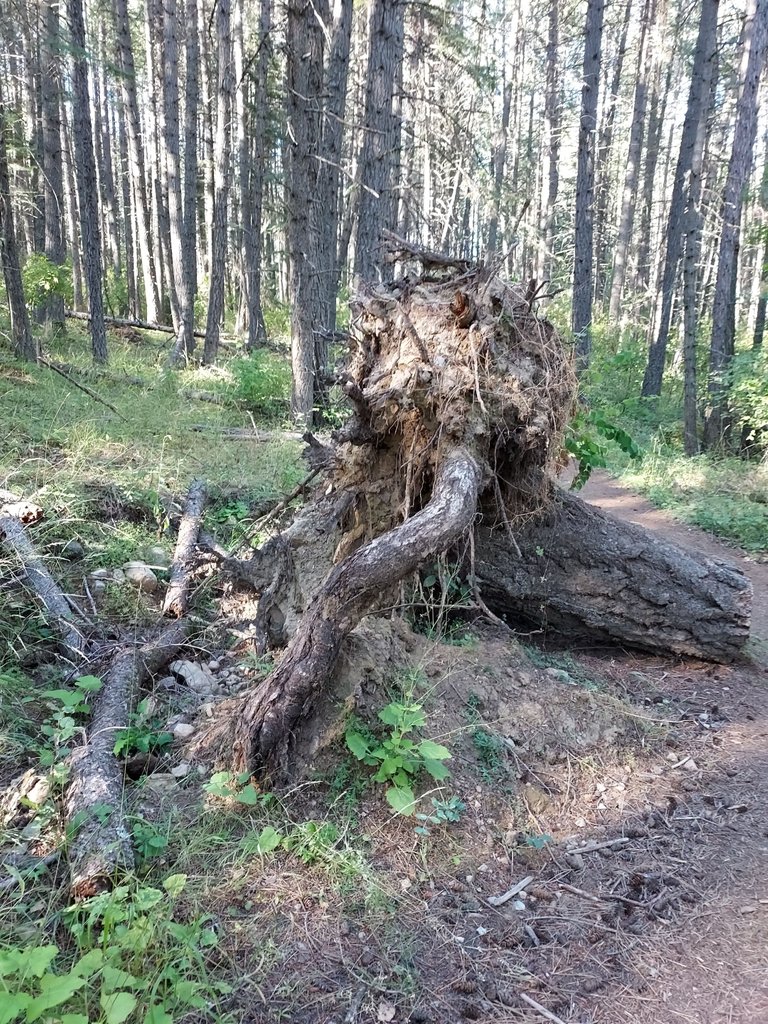 As I neared the trailhead at the end of my walk, I came across this huge tree root. We do get some strong winds, and that can take down a tree, especially if it has been raining a great deal before the wind picked up, or if the tree is old or diseased. You can see the trunk was cut off so the path is not blocked.
It was a lovely walk in the woods, and I hope to do more woods exploring soon!
All photos taken on my Android phone.
Thanks to @tattoodjay for the Wednesday Walk challenge!