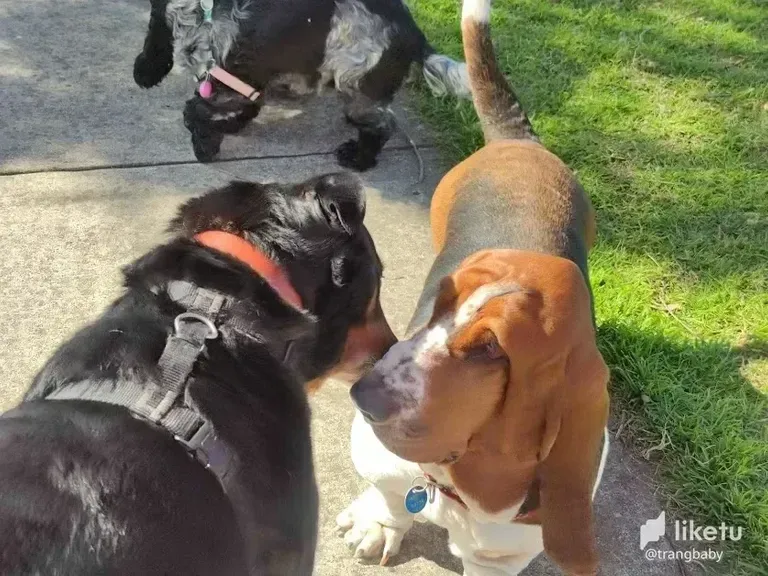 Jet is comfortable and confident around other dogs and people, both known and unknown to her. Well-socialized girl !!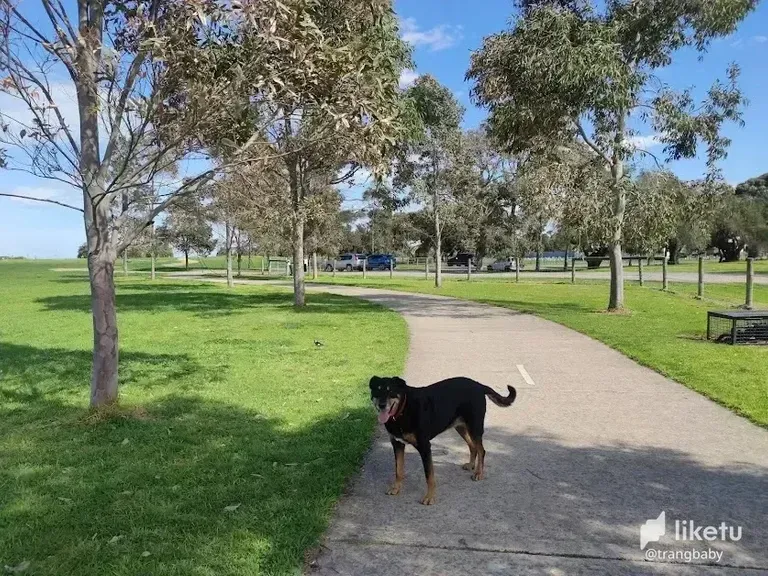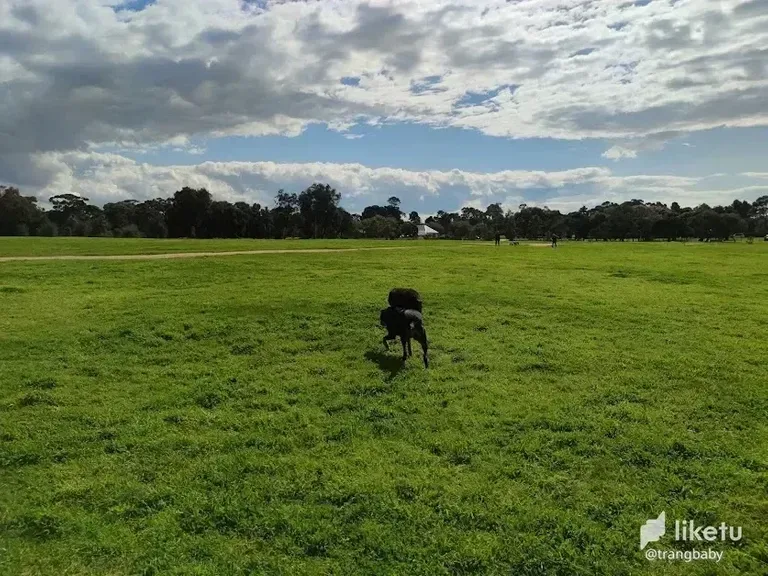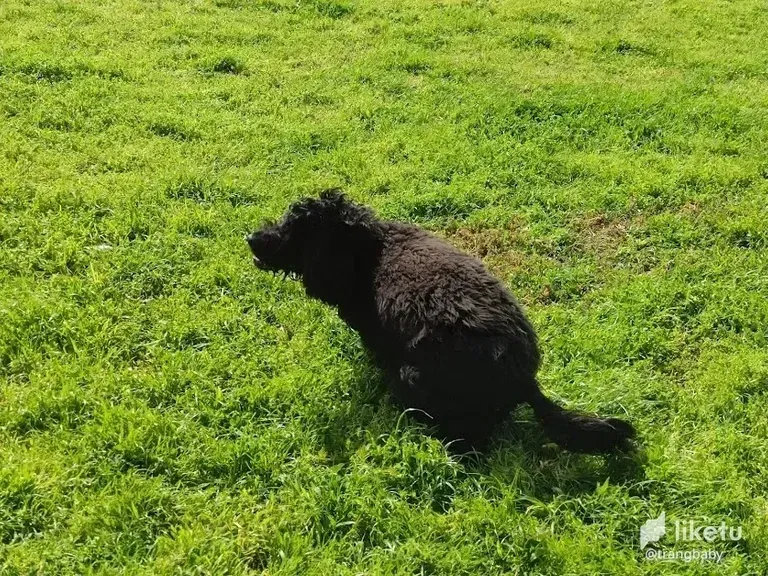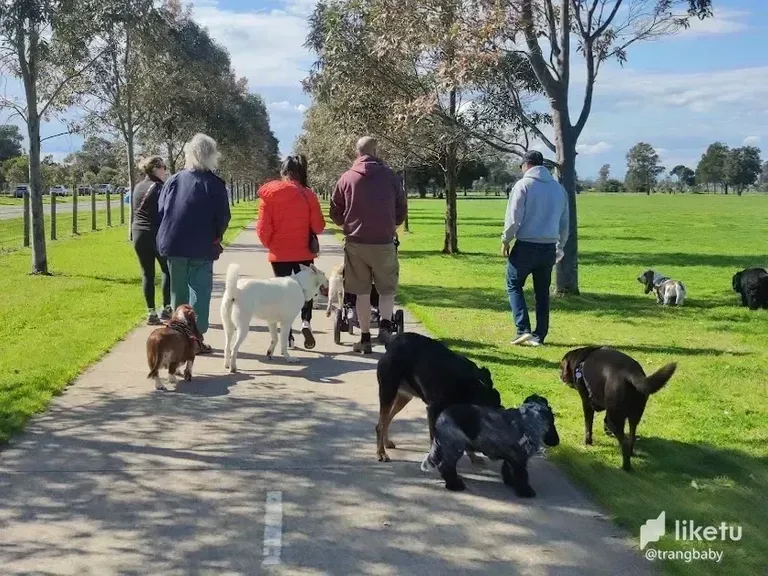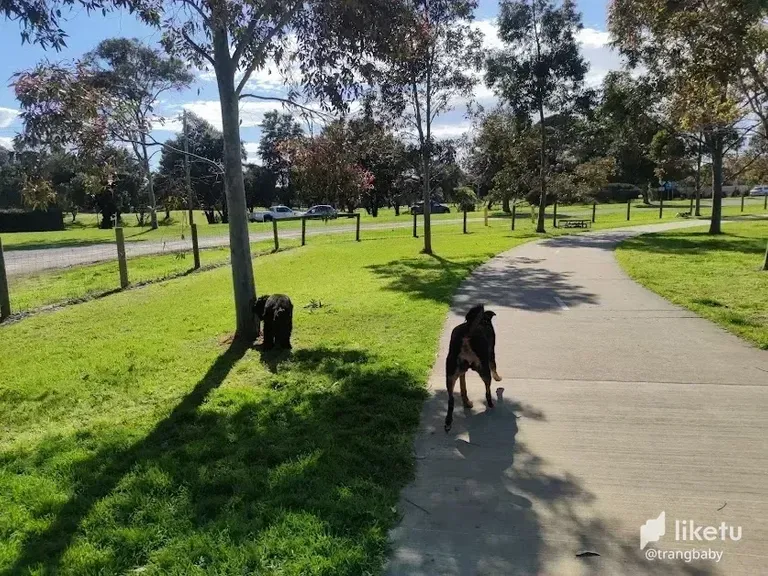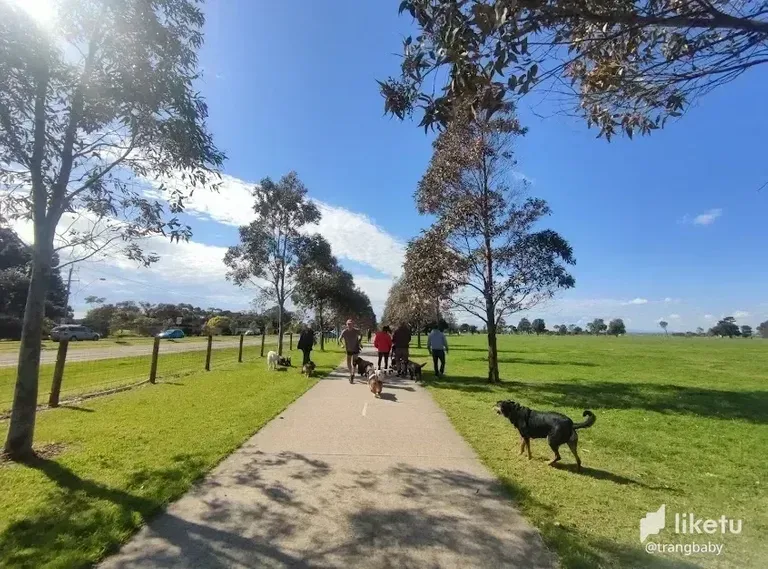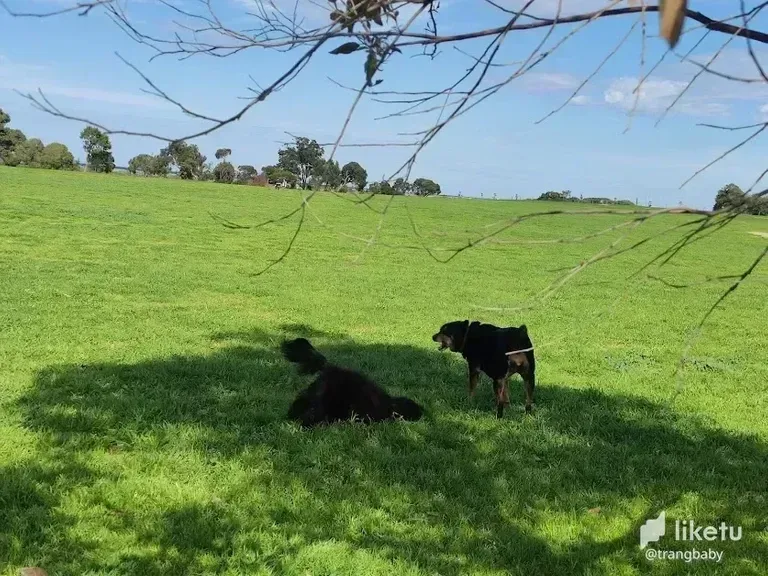 They had been running for a while and were ready for a break. The shadow was a perfect spot to relax and take a nap..lol. How smart they are :)
We've been housesitting Angus for days while his boss is on holiday in Cairns. It's been so nice to have one more furry friend in the house. We enjoy having him around and have so much fun. This little hairy boy gets along well with Jet and I have one more bed buddy lol. We are truly best friends now 😄
Jet and Angus are full of energy and love to play fetch together. We take both of them for a walk every day and Alex park is on of their favorite place.
Alex park is a great place to take our dogs for a walk. It's obviously dog off lead and it's all fenced so you don't have to worry about your dog getting lost. The best part about Apex park is that it's right on the beach water front so. At the other end it has a playground and BBQ facilities and a toilet.
It's right next door to Truganina homestead where the Amo was staged before loading into ships 😊 The area is fenced off yes to keep the dogs in but to also keep them off the scrubland behind it as it's thriving with wild life including the butterfly named after the area 'Altona'. Apparently it flies from the other side of the world to mate here and is endangered.
Taking them for a walk each day has become our habit and it's a great way to get some exercise and fresh air. Plus, it's also a great opportunity for dogs to socialize and make new friends with other dogs. The furry friends love it there! The park is huge and has plenty of space for them to run and play. It's always pleased to see how excited they get whenever they're taken for a walk. Lol, they always seem to be wagging their tails and ready to go.
Apex Park is definitely a great spot for a morning walk or an afternoon of playing fetch with our furry friends.
---
For the best experience view this post on Liketu